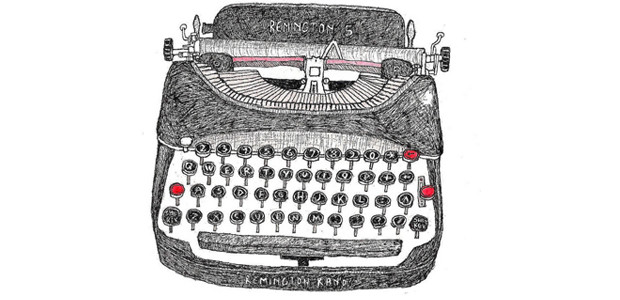 I know we all haven't had the same experience – the same childhood or the same child – but many of us do have girls who are teens (or who will become teens). There is no secret that this time can be a little tricky for everyone, what with all the hormones and crazy media influences to derail happiness and self-confidence.  It is not a foregone conclusion, however, and the teen years can be quite spectacular time of self-discovery and energy.  Though I would like to talk about parenting my creative kid and how that identity has been ballast for her, I would argue that you could substitute that word "creative" with "athletic", "equestrian", "geeky", "musical", or whatever thing it is that your child loves.
The very fact that my daughter is my daughter gives me bragging rights. I know this is an established understanding but I will try to keep it to a minimum.  She has been a person who has loved creating things since she was a wee girl of 2.  Being creative types ourselves, it has been pretty easy to nurture and support this inclination and have always provided her with time, space, and materials for her "work". Having been an elementary school teacher, I knew that it was possible that she would one day come to doubt her talent and even leave it behind and it was my goal to ensure that didn't happen. I watched my students doubt their ability to draw a nose and then decide that they couldn't draw at all anymore.  Providing ample "process oriented" art time was important for combating this, but the artists were dropping like flies in my 4th and 5th grade classroom.  Mainly, I believe we helped Ava by keeping the TV and computer off, exposing her to art and creative work, finding time to be creative ourselves (though this often took humble and practical forms – knitting, sewing, carpentry, cooking), and simply encouraging her.
| | |
| --- | --- |
| | |
Ava is now a full-fledged teen and I believe that her self-identity and confidence as an artist and writer ensures a smoother ride.  She always has a place to be that provides her with fulfillment and feels safe.  Of course, she has great friends and an interesting community and parents who are crazy about her (not unusual, I know), but the other stuff is key.  The problem now: time! As a little kid, we were able to manage how she spent her time, but now she has school all day and quite a bit of homework at night (to put it mildly).  It is painful to watch her time being taken away from her – being a teen doesn't mean that you are not still a child!  Between her hours away from the house, chores (which are minimal because the time is short), homework, and the need to actually sleep before doing it again, the day is pretty much gone.  I can hear all of you homeschooling parents loud and clear, and I would love to, but we work all day, and even though we work from home, she would be alone a lot (besides, she would miss her friends and that's important). Is anyone else struggling with this?
So, how is it we nurture our teenage girl's creativity (and self-confidence)?
Teach her to manage her time.  Teens are old enough to be active decision makers.  Like all of us, she might really need down time and hence watch an episode of Glee instead of reading or working on a story or painting. You can see that is okay if it seems to be well balanced with pursuing her interests. I believe that supporting this decision making has made my teen less reactive.
Encourage her to think critically about pop culture in its many genres and decide which she thinks merits her attention and which are simply detrimental to the image of women and girls (and guys too, for that matter).
It is 2013. Encourage her to explore tools provided in this digital age and notice which ones are time sucks and which ones actually provide her with something. I'm not saying that she should have unlimited screen time –  choices need to be made. There are some really awesome and creative apps out there. For our particular girl, there are some that dovetail perfectly with her interests – stop motion animation has been pretty awesome, for example!
Keep her well stocked with good quality art supplies (or whatever equipment is required for her passion) If those things are expensive, then get creative to figure out alternatives,  or encourage a way to earn them). Ava saves money and asks for art supplies for those gifty times of year.
Make connections with other teens who are passionate about the same things. Ava is part of a weekly teen after-school writing group and has been since she was younger. It is an awesomely supportive and fun place for her to write.
This might not be for everyone, but looking for contests or magazines who publish teen writing and art is a fun thing to work towards. After submitting samples of her work, Ava has had her illustrations in Stone Soup Magazine two times and is wildly proud – so are we!
Encourage your teen to set up a blog that explores her interests.  This can be a way to chronicle work and ideas and a great way to share this work with distant friends and family.  I have a dear friend who is a popular blogger who feels like Ava should turn off the comments on her blog because she thinks it can be limiting to worry about what others think, but so far it hasn't been an issue.  We are keeping an eye, but for now, Ava would love to hear from any of your kids (or you) over on her blog: www.popcorncadence.blogspot.com.