When my daughter Gemma was born she received so many wonderful "welcome to the world" gifts from friends and family. I wanted to highlight some of the special and unique ones for you all in hopes that it will be a resource for your own bundle of joy or as a gift guide for the new moms in your life. There is something for everyone!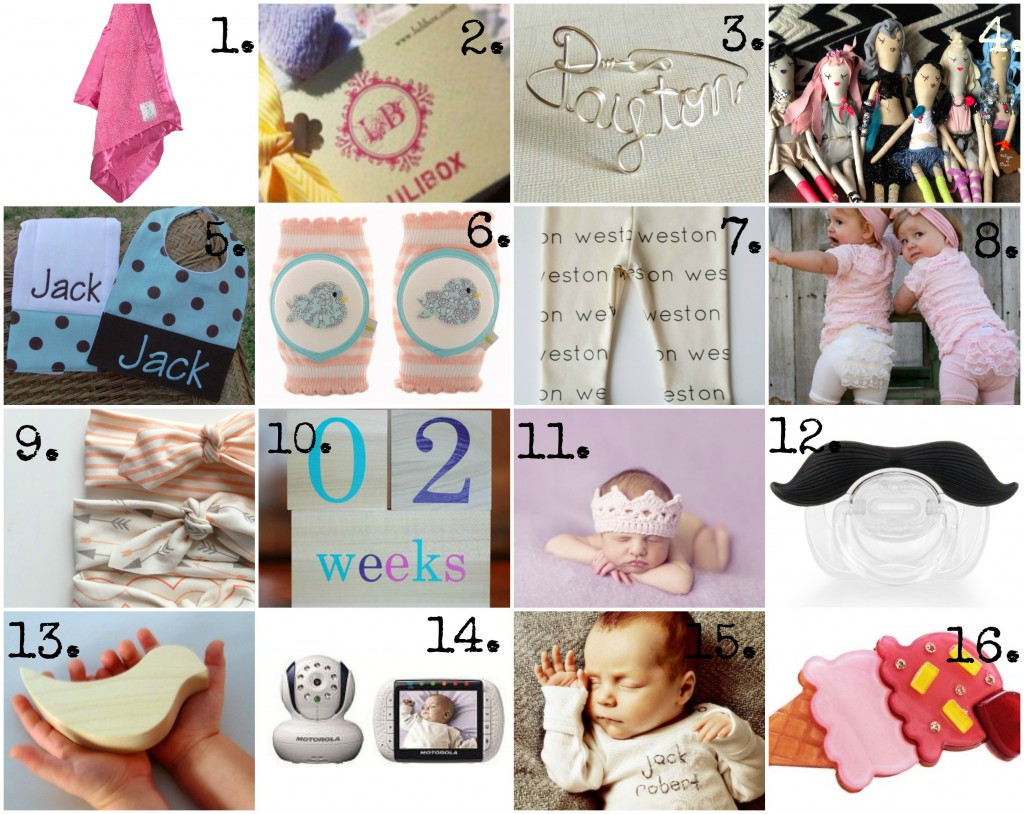 1. Little Giraffe Blankie 2. Lulibox 3. Baby Bracelet by Wire Wrap 4. Kiaya e Bell Dolls 5. Sew Blessed Stitches Monogrammed Burp Clothes 6. Crawlings knee pads 7. Personalized Leggings by Jennifer Ann 8. Baby Bella Maya 9. Little Hip Squeaks 10. BBBLOCKS
11. Avery Newborn Crown 12. Mustachifier 13. Little Alouette Teething Toy 14. Motorola Video Monitor 15. Tiny Sprouts 16. Adelaide Hair Clip
What items do you deem as essential for your little one?