It's a blustery rainy day and I'm cuddled up on the sofa with my laptop, a good blanket, and some pillows. But I'm missing something. There's nothing to cuddle! Laptops are just too hard around the edges, and my little girl is at school (she is, hands down, my favorite cuddle partner). You know what this kind of day needs? A special stuffed animal to make things a little more friendly. So I've picked out some of my favorites and thought I'd share them with you.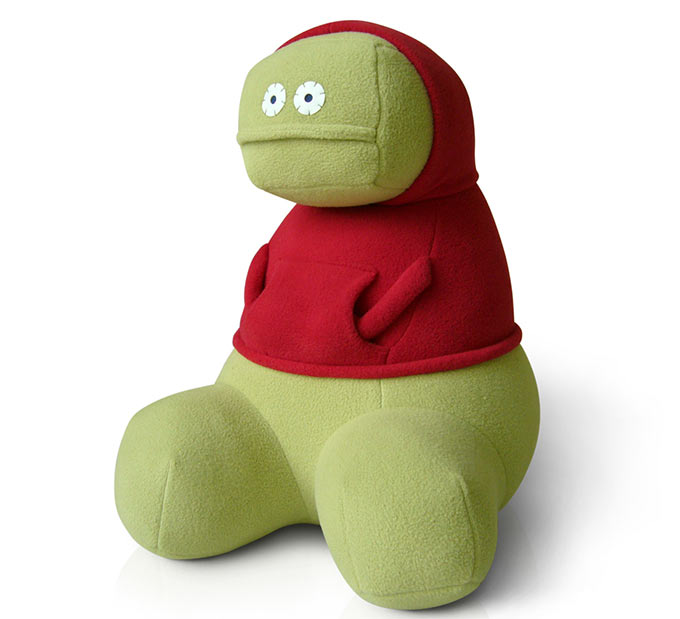 Colin by Monster Factory
The coolest monster around, Colin is one of many soft, huggable, yet not at all cutesy monsters around. Perfect companions for the tough kids in your life.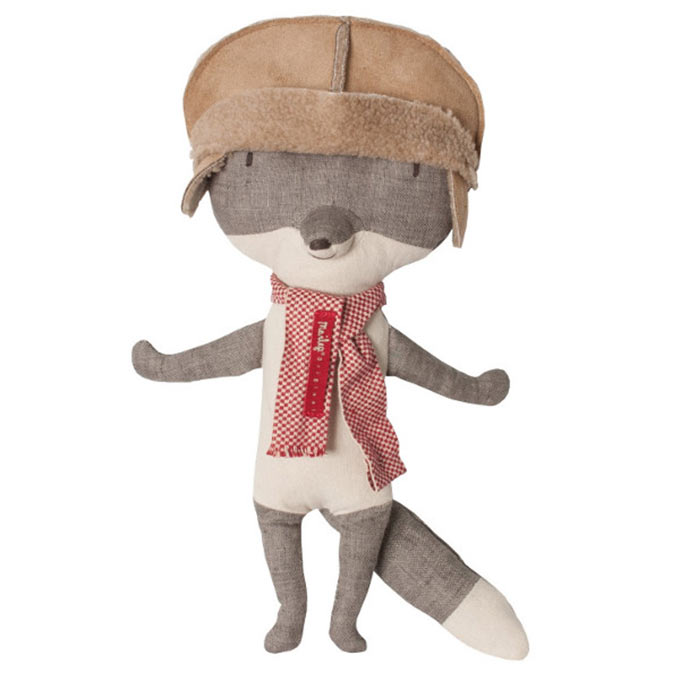 This happy camper is ready for fall frolicking of all kinds. A little more petite than some, he'll fit in backpacks to take along to school too.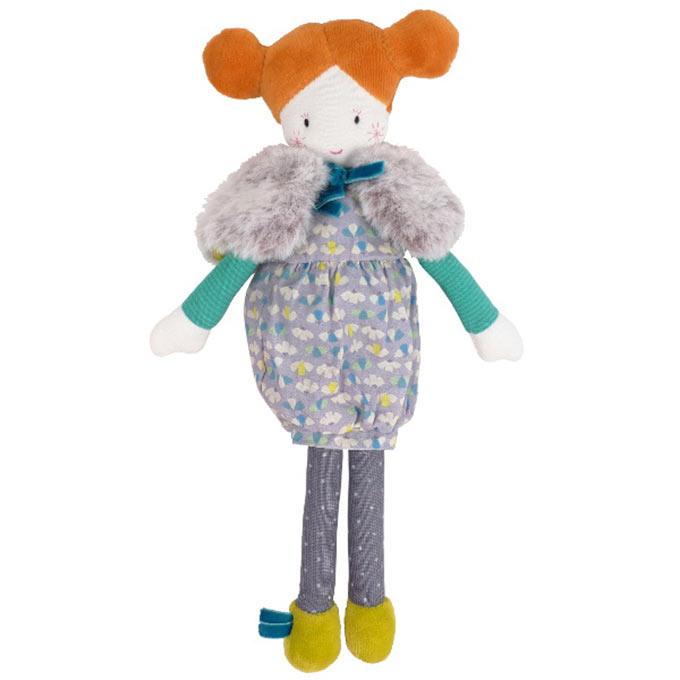 Moulin Roty Les Parisienne Blanche
Technically I suppose she's a doll, not a stuffed animal, but she's so soft and huggable and fashionable to boot, I just had to share her. I kind of want one sitting on my bed, but I doubt my husband would agree with me.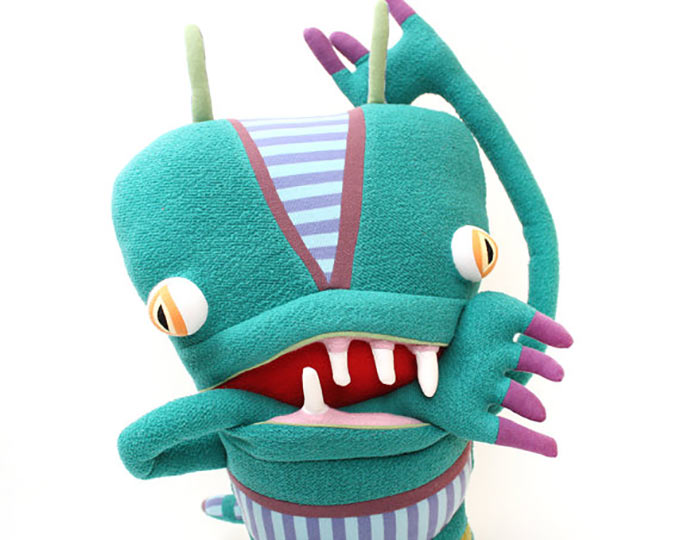 This guy caught my attention firmly by the mouth! I'm betting little kids will have him "biting" every surface they can find – including our arms, legs, toes, hair, heads, bellies, etc. Hilarious!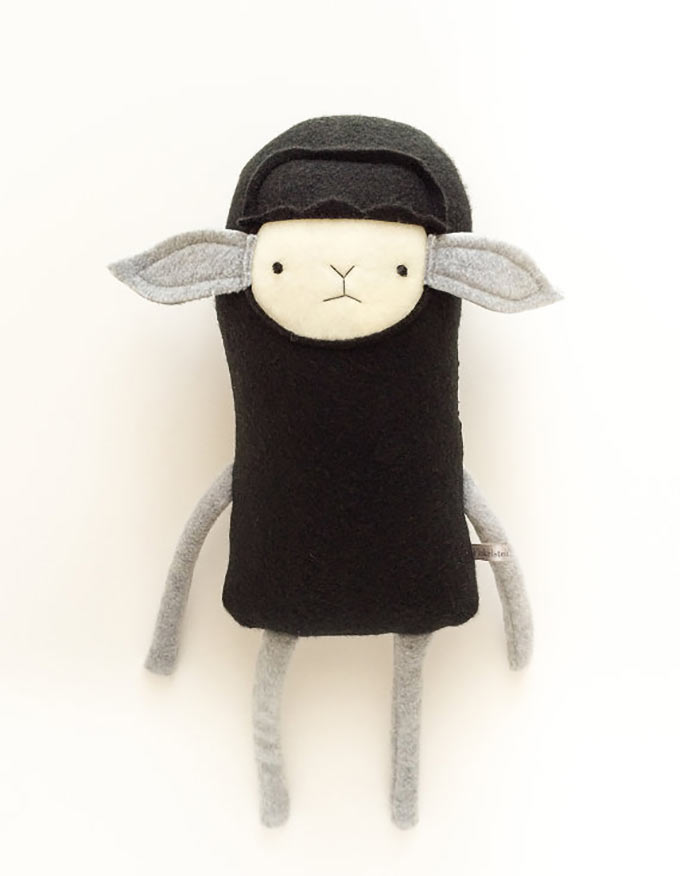 Finkelstein's Center Black Sheep
With a slightly melancholy look, here is a sheep that is begging for love. Lots of it. Handmade and squishable, I think he's ready for it!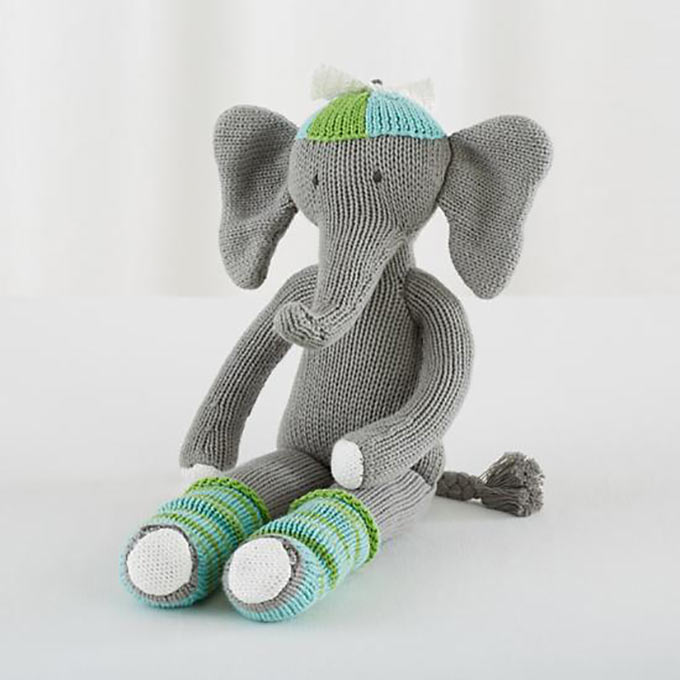 If you're having one of those days, there's nothing like a propeller hat to cheer you up. I love trying to imagine a heavy elephant floating away with his eensie little propeller – and your kids will too!