A few weeks back, we received a special delivery at the Bubble Factory in Ballston Spa! Our friend, Chef Josh at Born Foody, sent along a few samples of the delicious meals created by him and his Team. We had chatted in the past about his company launching, but seeing the finished product was very exciting!
This newly launched company has set out to help busy parents provide healthy, home-cooked, well-balanced meals for their children. And let me tell you – these are absolutely delicious!
When I was growing up my dad was famous for his "fresh hot dogs with mac & cheese" – there were no limits to what meals he could incorporate a hot dog. It is amazing to see that what the dads at Born Foody are cooking up. For any busy parent who wants an option to the boxes, jars, and pouches typically found in the children's aisle at the grocery store – Born Foody is the answer. Nutritious, gourmet meals that are easy to serve.
Each box of meals are packaged with love and care from the Born Foody Team and shipped directly to your requested delivery address. There is even a note included in the package– thanks Jesse and Dorian!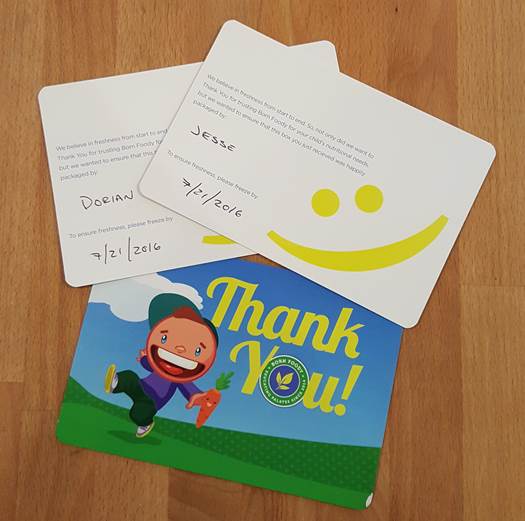 Our boxes travelled from Miami to New York, but felt like they just left the fridge.
Every meal was easily identified by the adorable Name Bubbles label and was accompanied by a handy nutritional information card, so there was no guessing required. Prep time took less than ten minutes and before I knew it, I was enjoying meal time with my little man. No fuss and lots of smiles.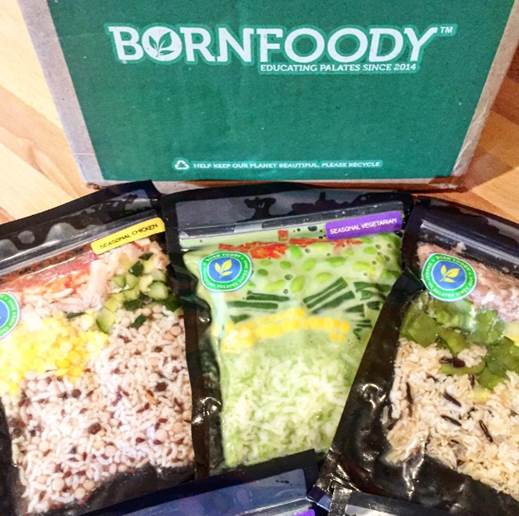 Each meal came vacuum sealed. It was super easy to boil some water and pop it right in.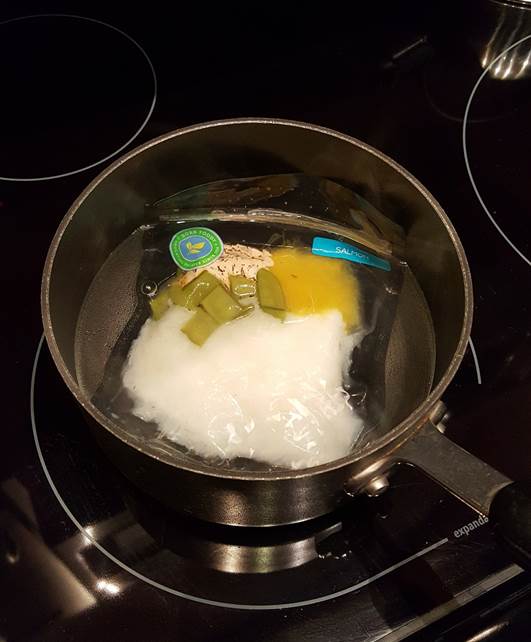 The finished result –
I'm not much of a fish eater, but this smelled amazing!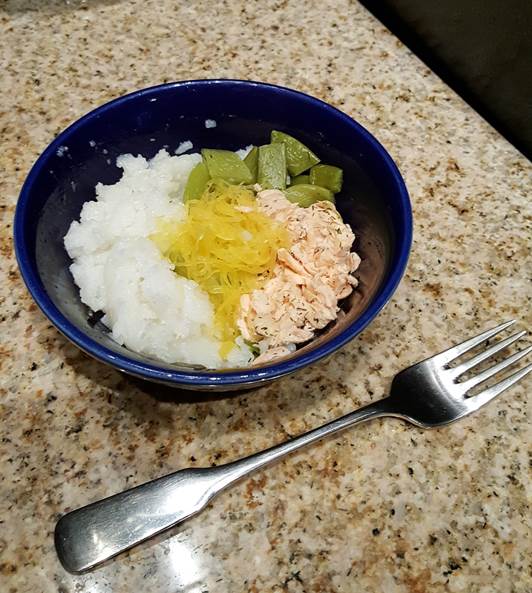 There are so many wonderful things about this company. Feel free to check out their website: Born Foody – but please be warned, staring at their food for too long may make you want to start snacking.