I'm a big goal person. I like to plan for the short and long term when it comes to work, life and parenthood. My Type-A self has always thrived on structure, and my style of parenting reflects that. So when I saw this great goal-planning idea on YouTube, I had to try it.
This is a great project to sit with your kids and just talk about goal-setting. It's important to make little milestones throughout the month and fun things to work towards. Heck, this is great even if you don't have kids! You can even take larger goals (like weight loss, marathon training, etc.) and break it down month-by-month and add them to this board.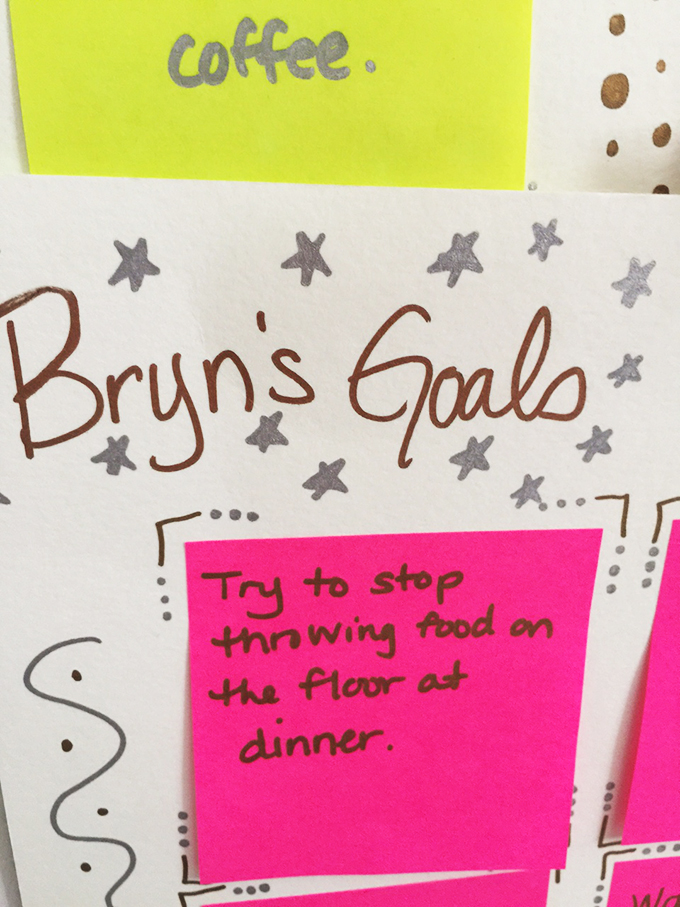 So here's what you're going to need to set up your own monthly goal boards for kids (and parents too!):
Sharpie markers (we used metallic ones because I'm just so obsessed right now)
Heavyweight paper (I bought a book of blank heavyweight paper and it was super affordable)
Fun-colored post it notes
So the girls and I made six goals each, and I made little outlines for six sticky notes on each goal board. I also added some fun designs to spruce them up as well. We each thought up goals for each other too to make it more fun. For Bryn (my two year-old), I asked that she try to not throw food on the floor (ha!), work on writing the letter "B" in her name, and she decided she wanted to play outside and pet the dog more (both great goals!). For Hadley (our four year-old), we decided to respect our friends and to try three new foods. She added that she wanted to do more craft projects and practice playing soccer. For me, I focused on organizing the hall closet (still not done yet!) and make one paleo-friendly meal a week.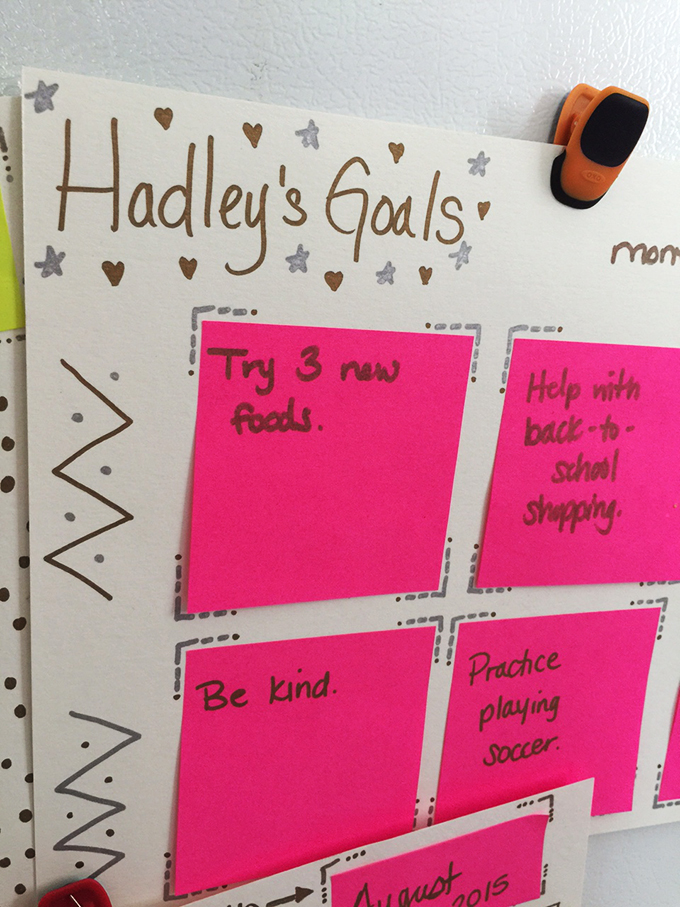 I think this is just a fabulous way to start the school year – talking about goals and having the family support each other in trying new things and working on the things that may be tough for us!