Do you have some wallpaper or craft paper laying around that you are looking to use in a creative way?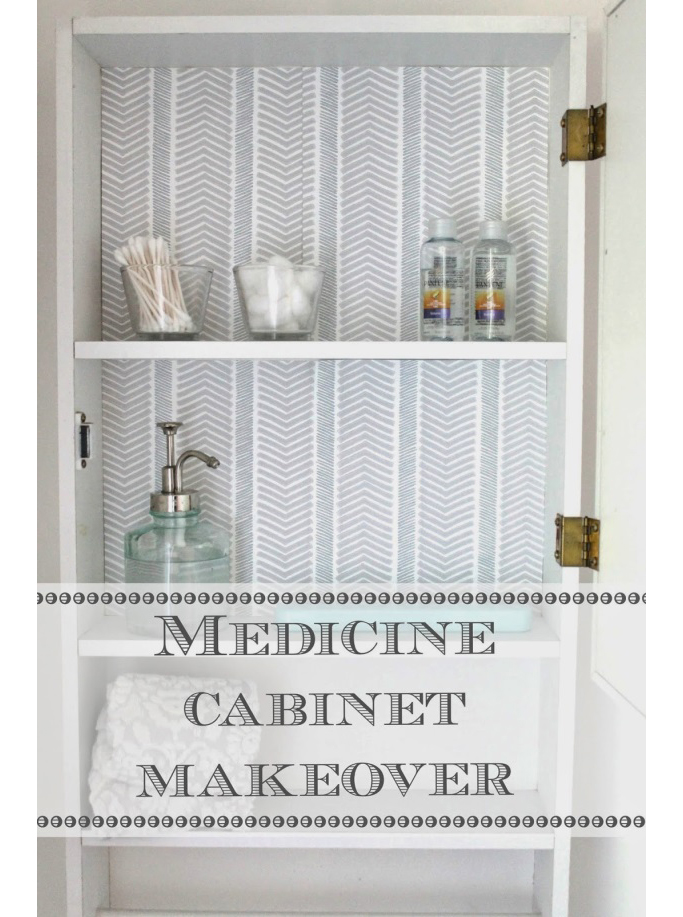 Try what I did by giving your medicine cabinet a makeover!
It was easy to do.
Using this spray adhesive, I lined the inside of the cabinet with some pretty wallpaper samples I ordered from here. I also de-junked all of the extra and almost empty toiletries that had accumulated and were taking up space.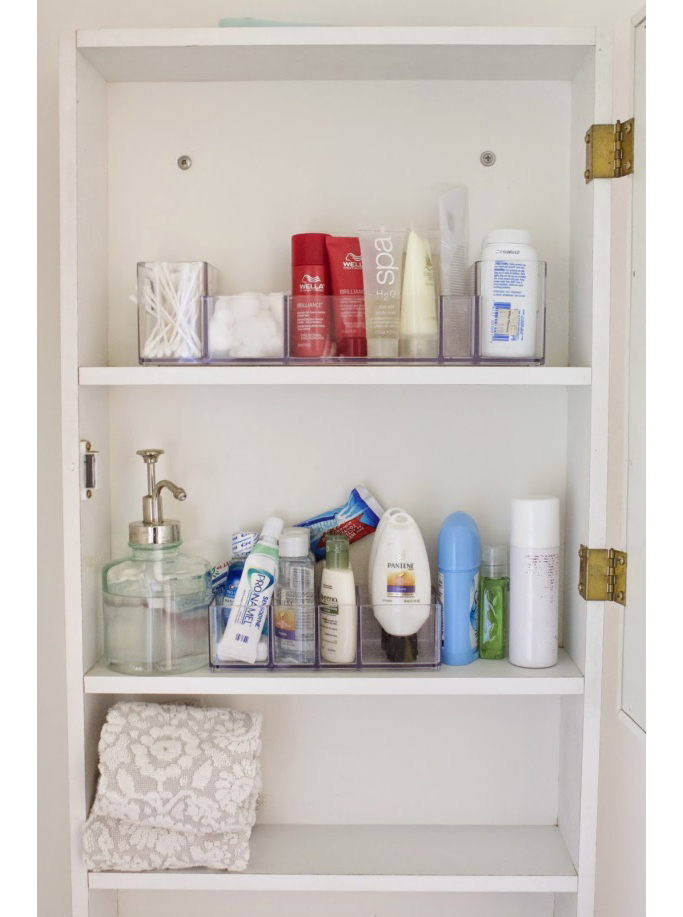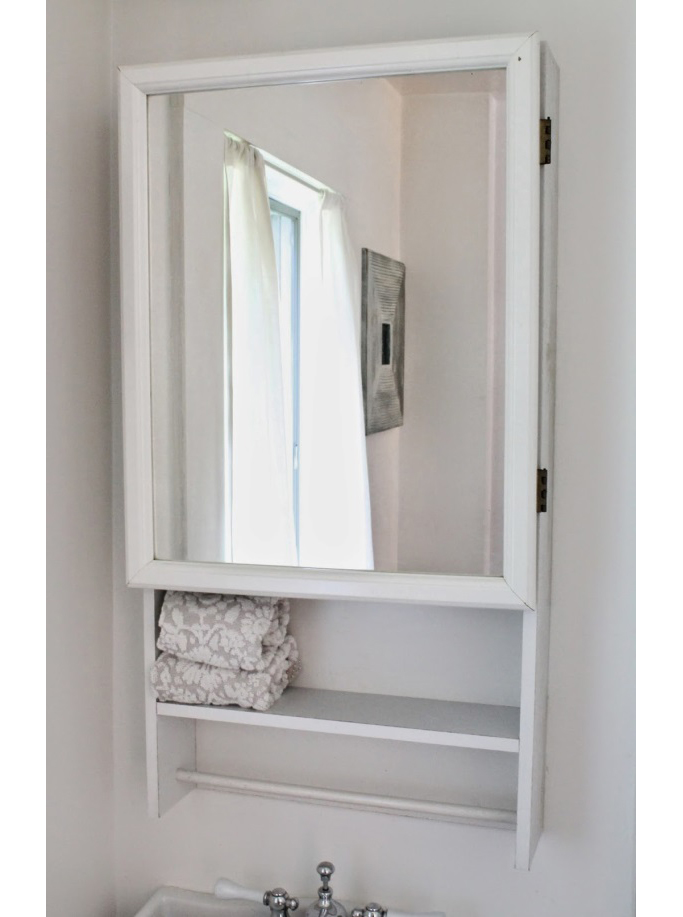 Here's what the medicine cabinet was looking like before: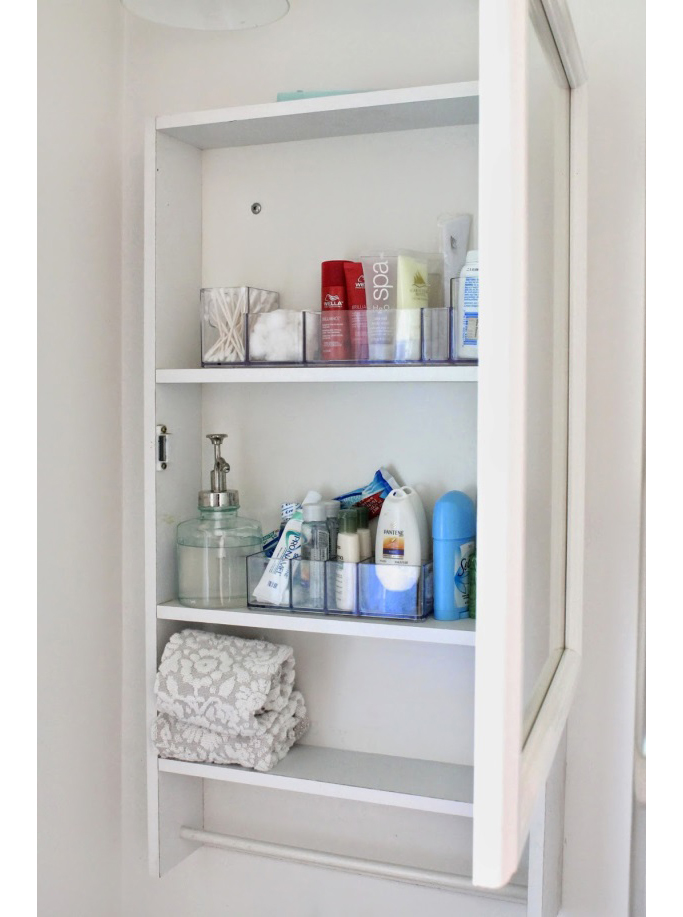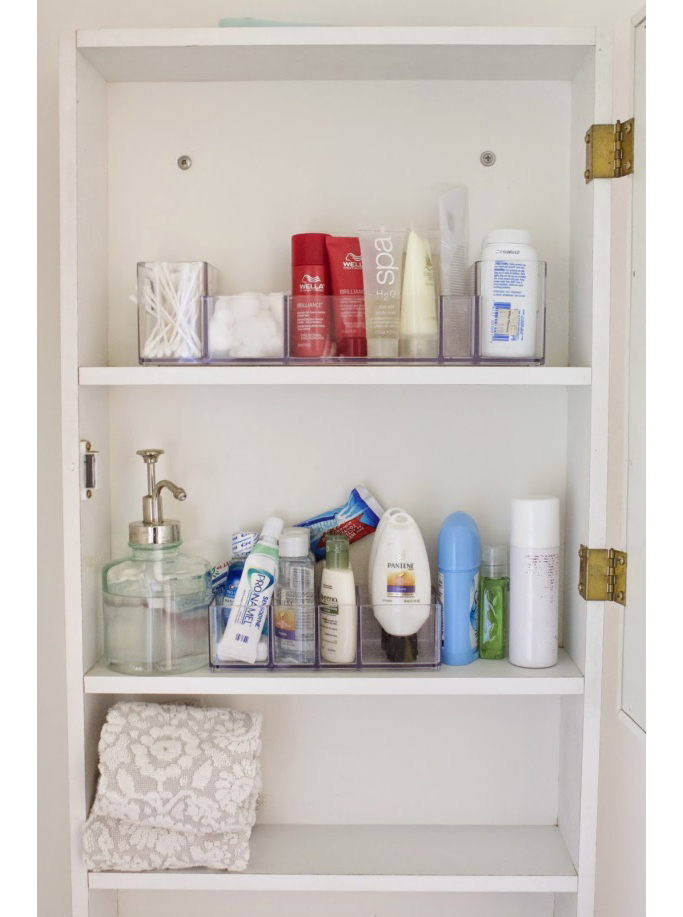 Here's the progress…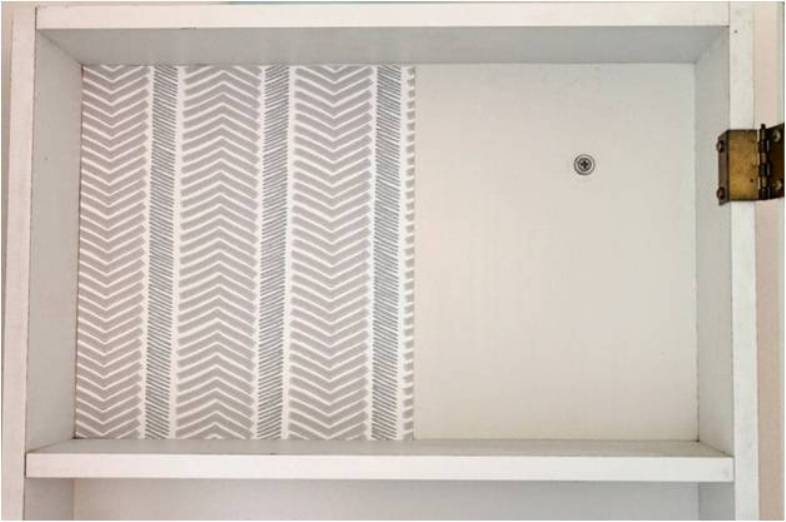 And the final product!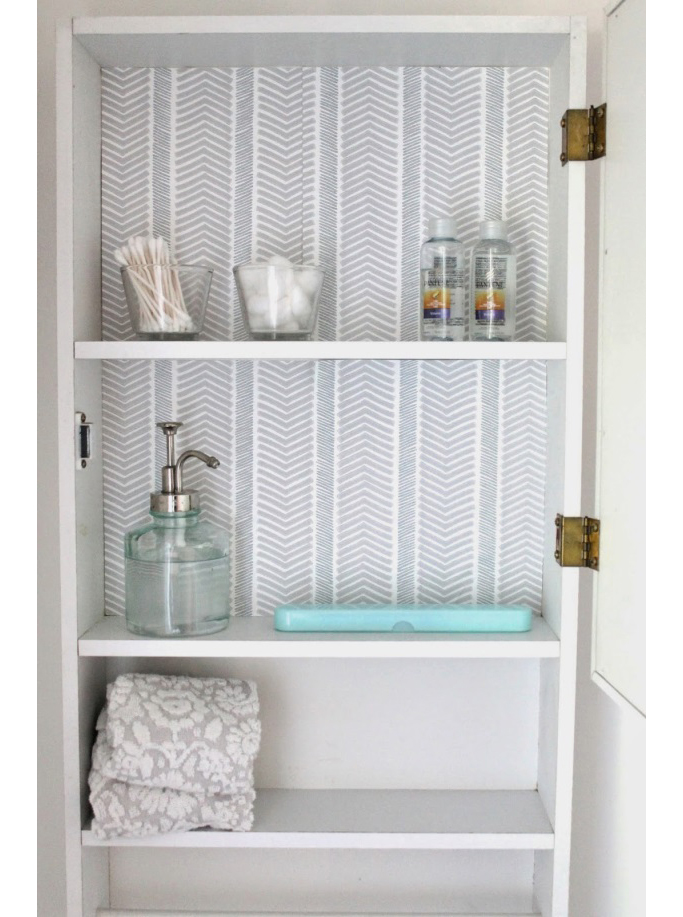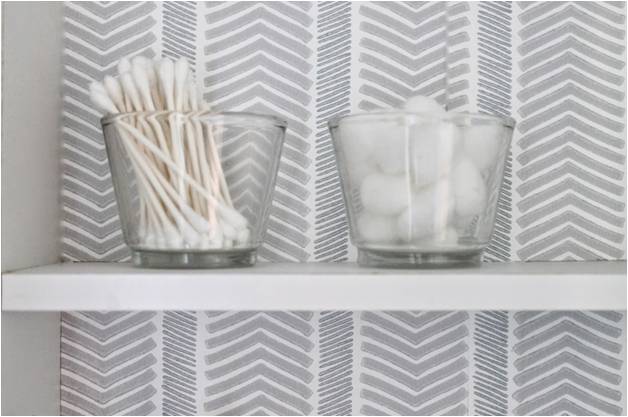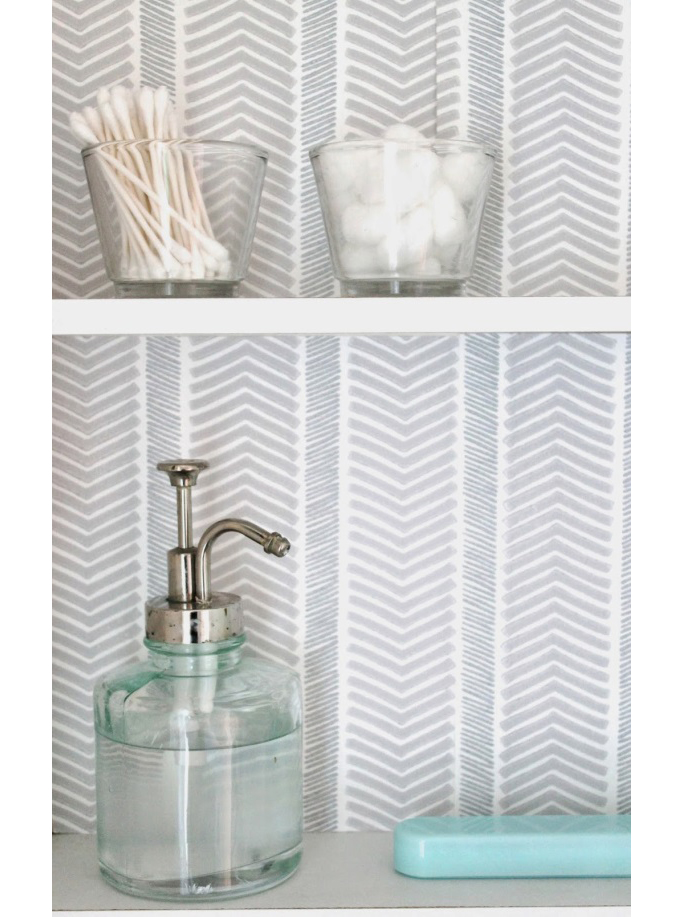 One more look at the before and after: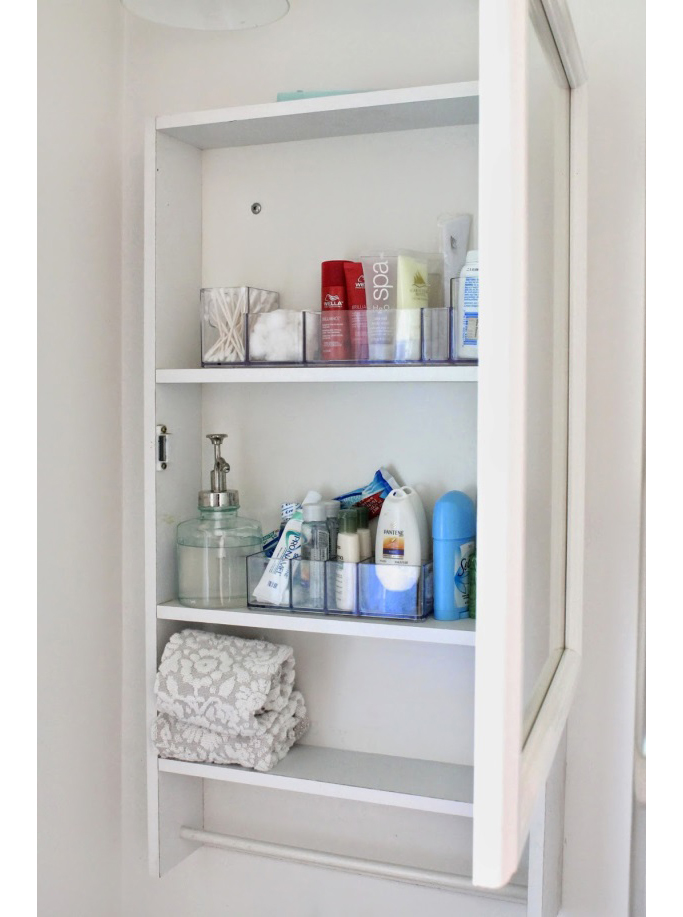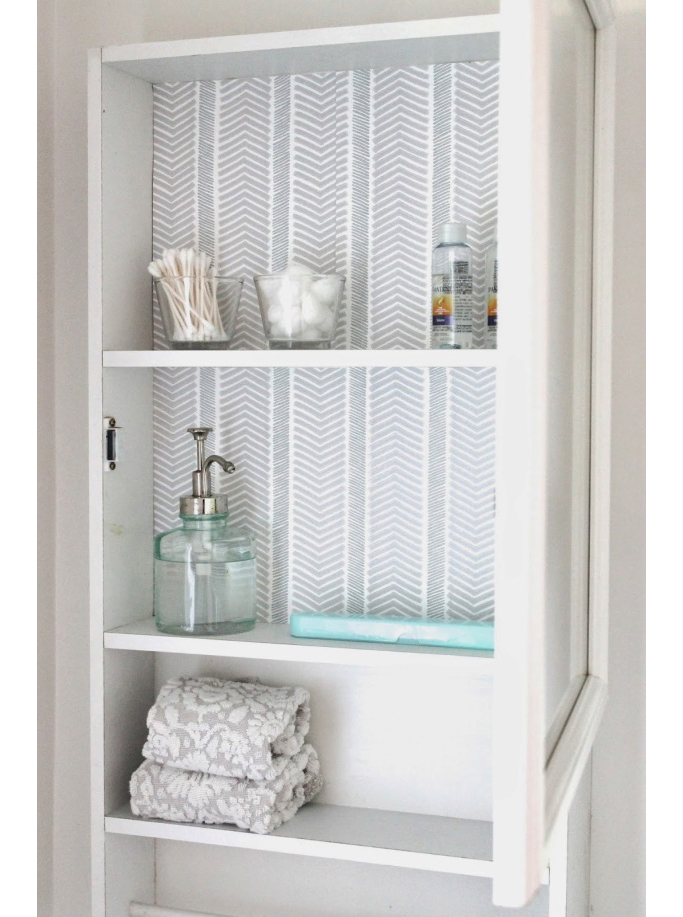 An improvement, if I do say so myself!
How would you use the samples in a creative way?