I am generally not someone who believes that boys and girls get their own gender specific activities – how wildly limiting! However, I can admit that many boys might not be quite as interested in crafting as girls – though it is hard for me to put it in writing. I just did. Right. It is with this commonly held belief/reality, that I encourage parents of the less craftily inclined to look at making stuff with balsa wood – in our case, a gender-stereotypical airplane. My guy loves machines and things that fly and sharp knives (there are craft knife cutting opportunities with this one), so there was no hesitation when I asked if he wanted to make a BALSA WOOD AIRPLANE.
This is a creative project in that there are no plans – rather, your child can design and assemble their plane and see if they can come up with a design that will fly well. The stakes are low, as the materials are not expensive and though it is wood, it is very easy to cut. My boy actually made some small versions of this for our tree and friend's trees, this past holiday season, and they were an awesome addition.
What you'll need:
• balsa wood – 1/16"
• craft knife and/or sharp scissors
• paper and pencil
• cutting board/mat
• glue
Directions:
1. Draw the 3 parts of the plane – the body, the main wings, and the tail wings. We use a regular piece of paper and the body was about the length of it. Fold the same sheet of paper and draw the wing shapes from the folded side to the unfolded side. When this is cut out, it will be symmetrical and all one piece – this piece will slide through the body of the plane and be glued in place.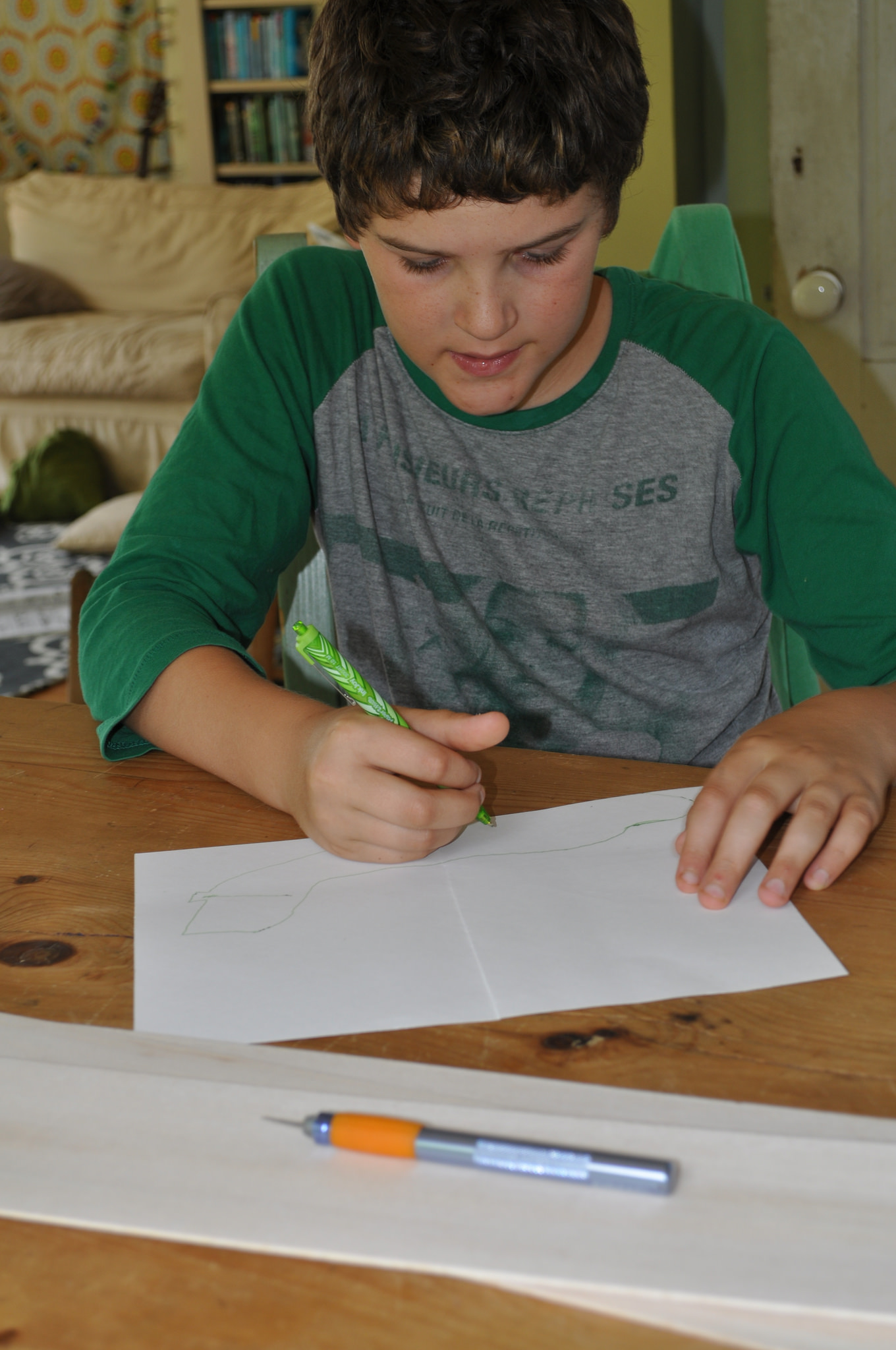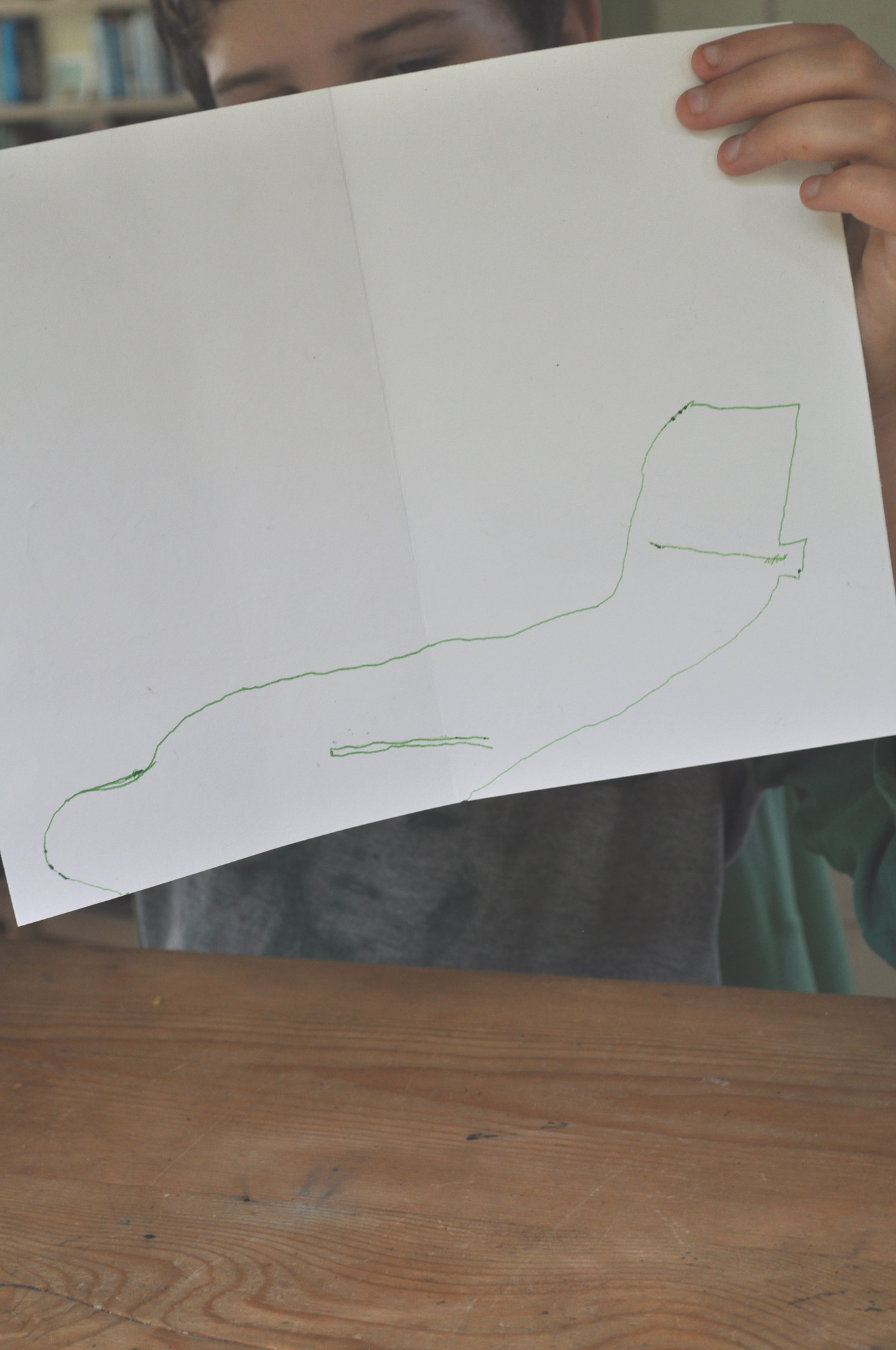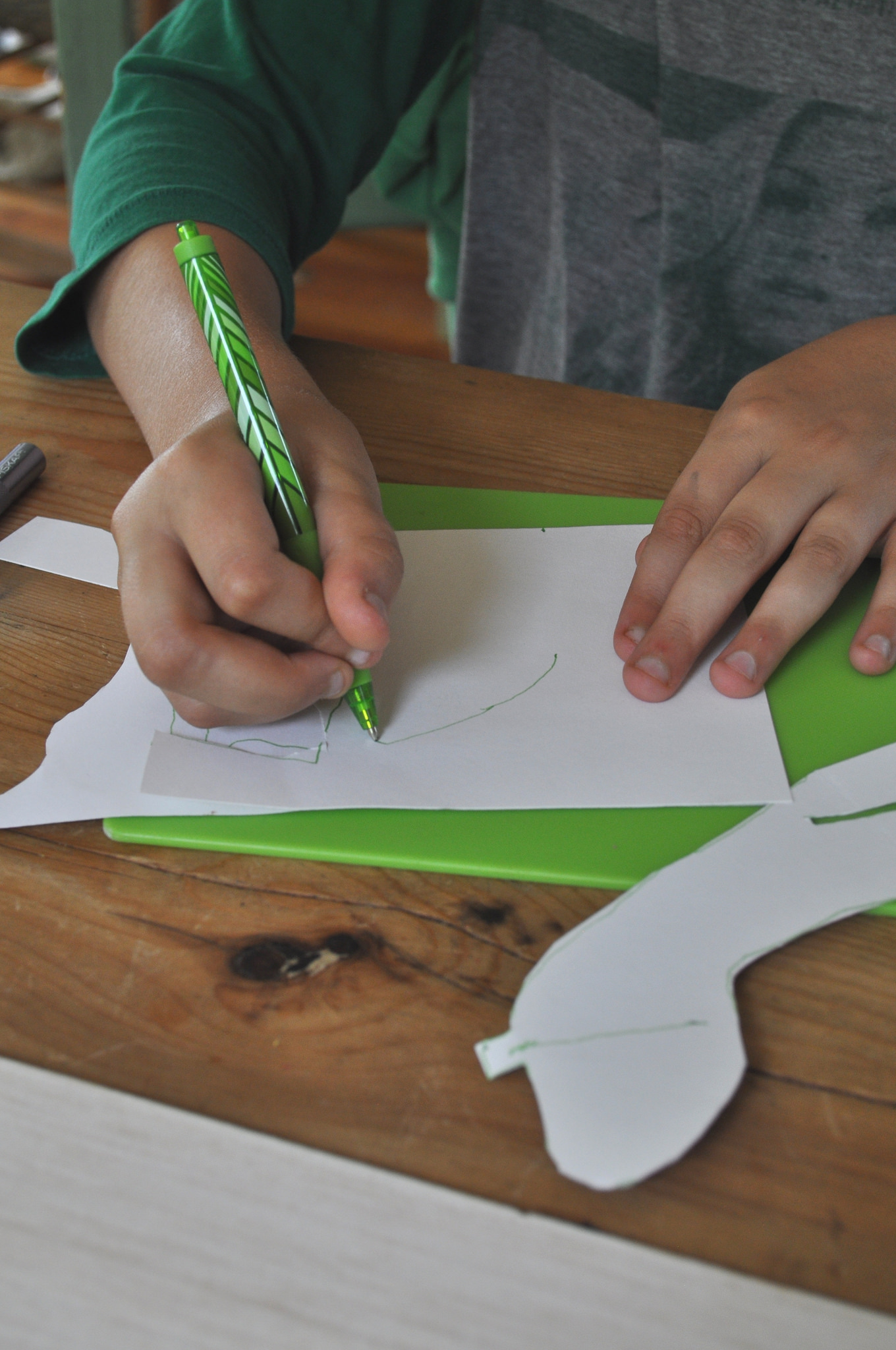 2. Cut out the 3 pieces with a pair of scissors and trace them onto the balsa with a pencil. Cut the shapes out of the balsa wood with either a pair of scissors or craft knife. Make slits where the wings will be inserted – attempting to give just enough room to slide the wings through but not too big that it is hard to glue in place.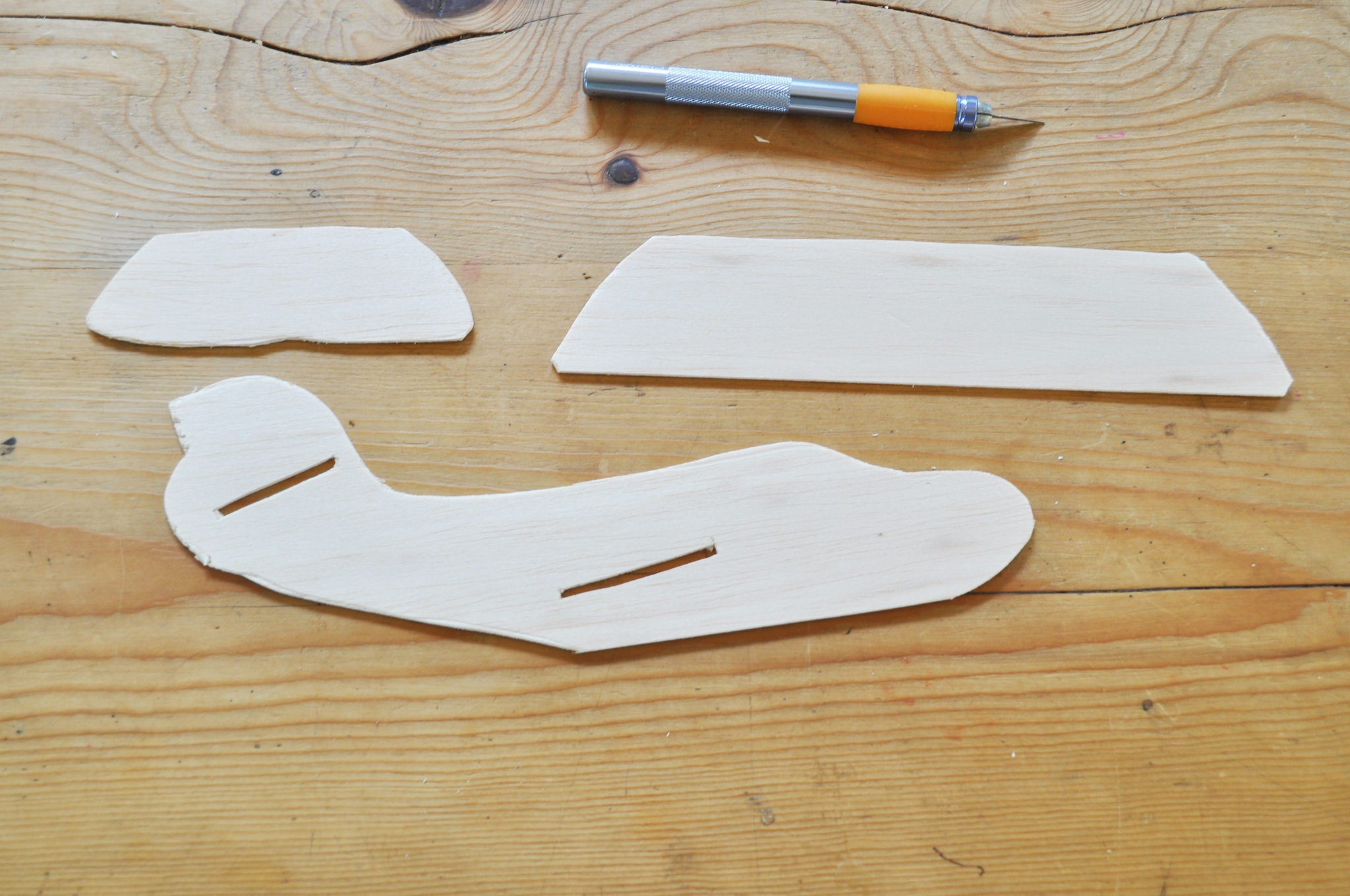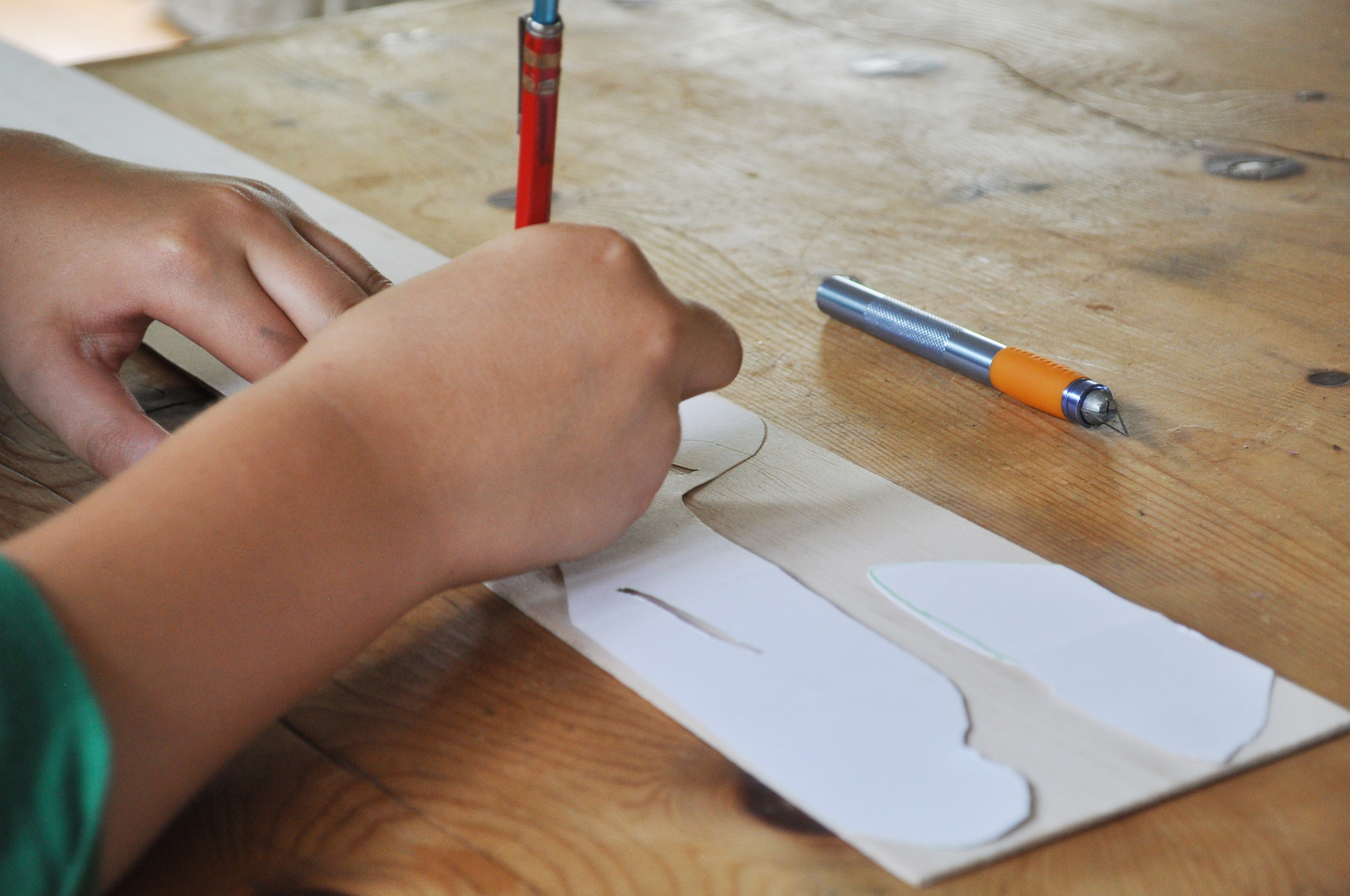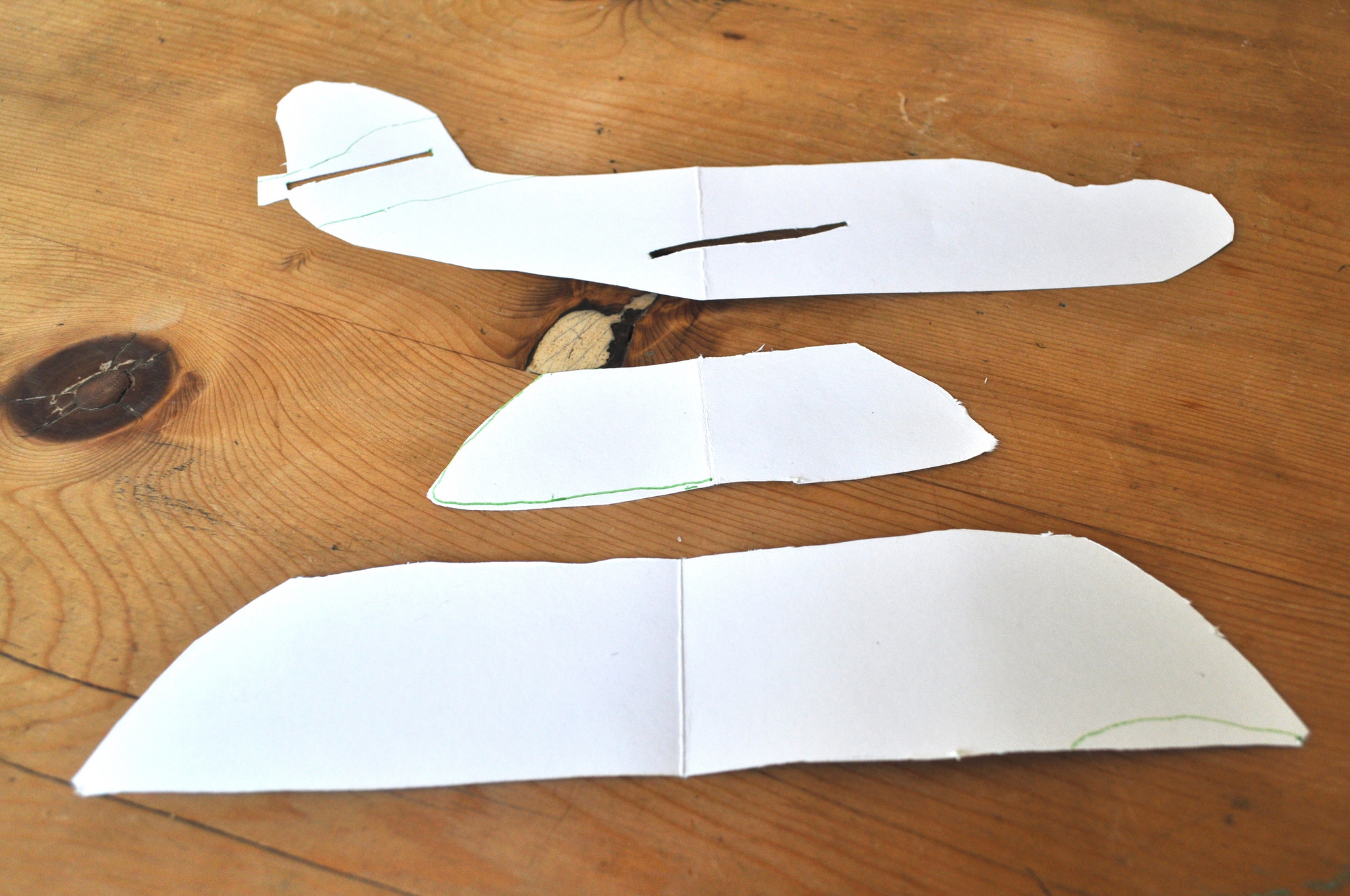 3)Decorate with markers or paints – anything goes – and assemble. Slide the wigs through so they are centered and run a bead of craft glue where the wings meet the slit. Wedge something – like a piece of scrap balsa – under the wings to keep it in place while drying. My lad came up with clipping some clothespins to the body to keep it in an upright position while drying – good idea!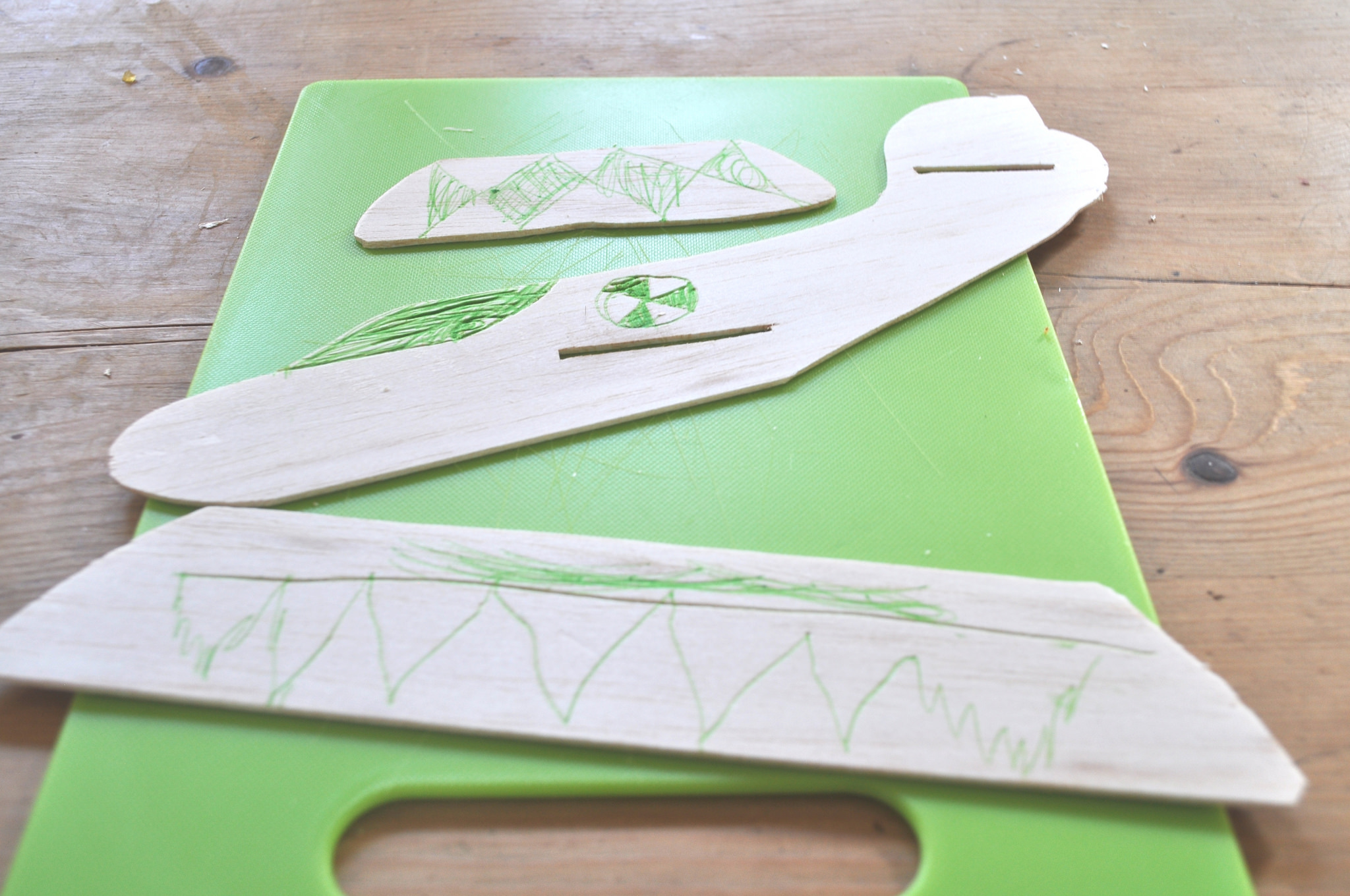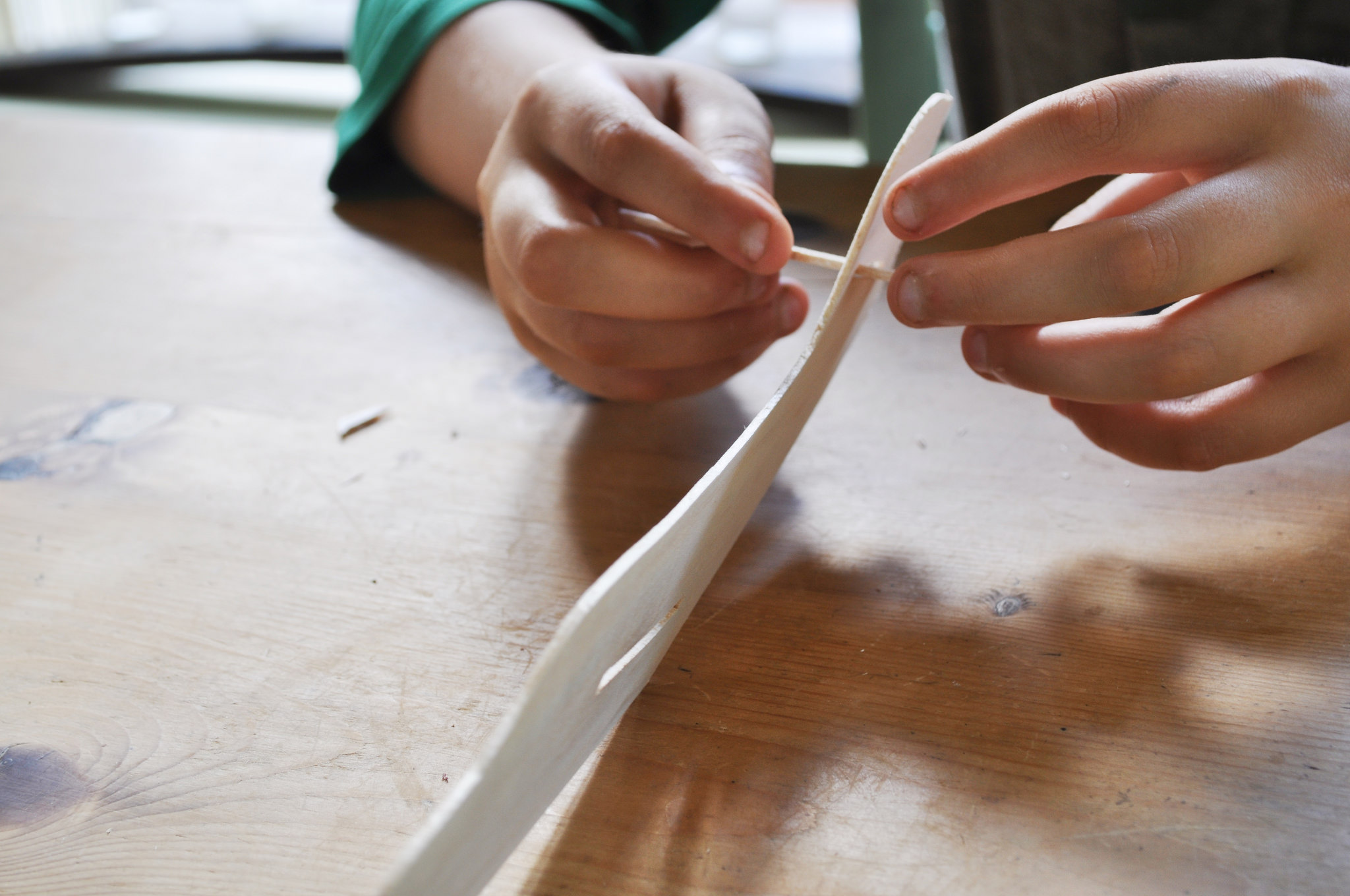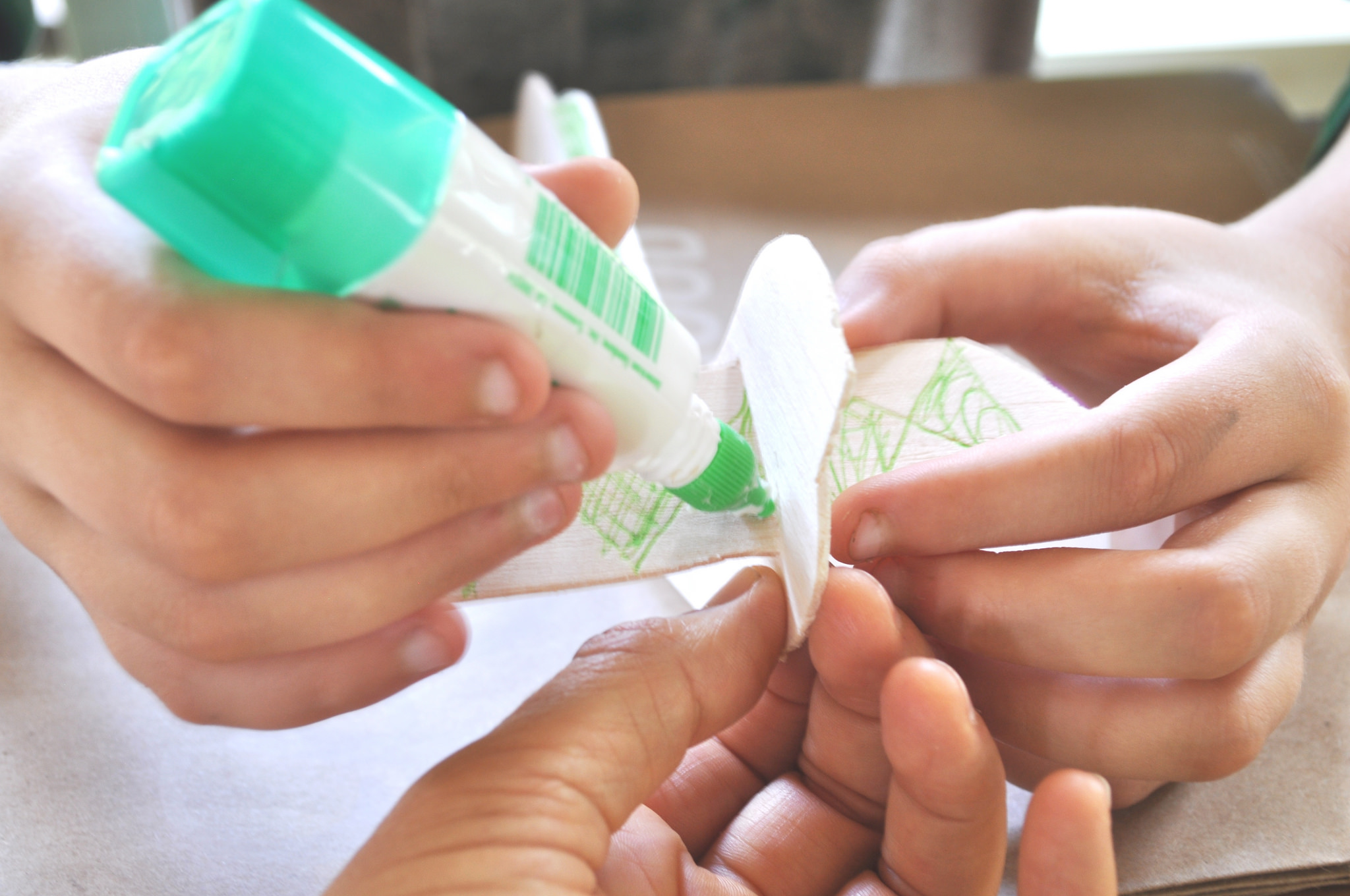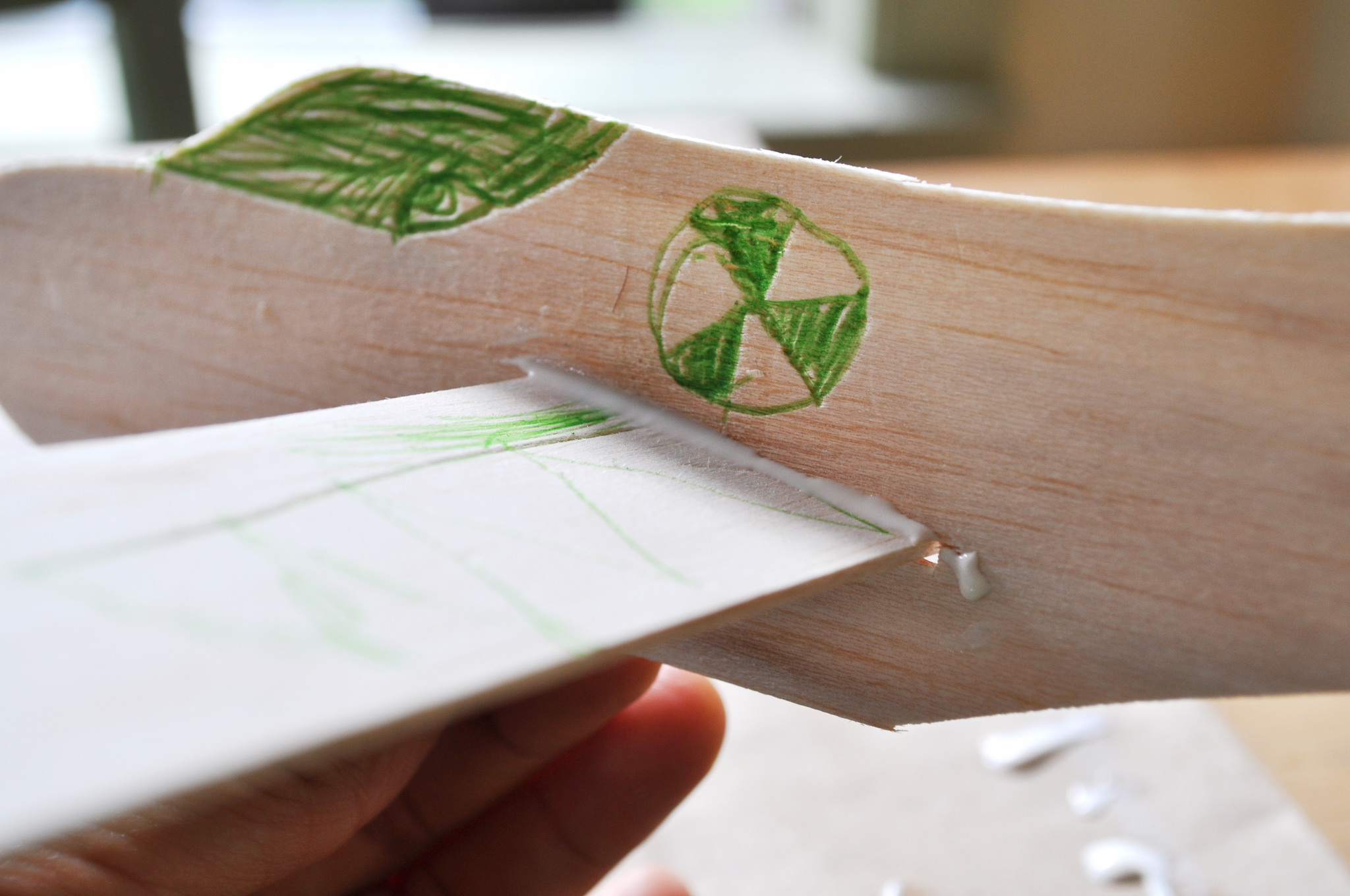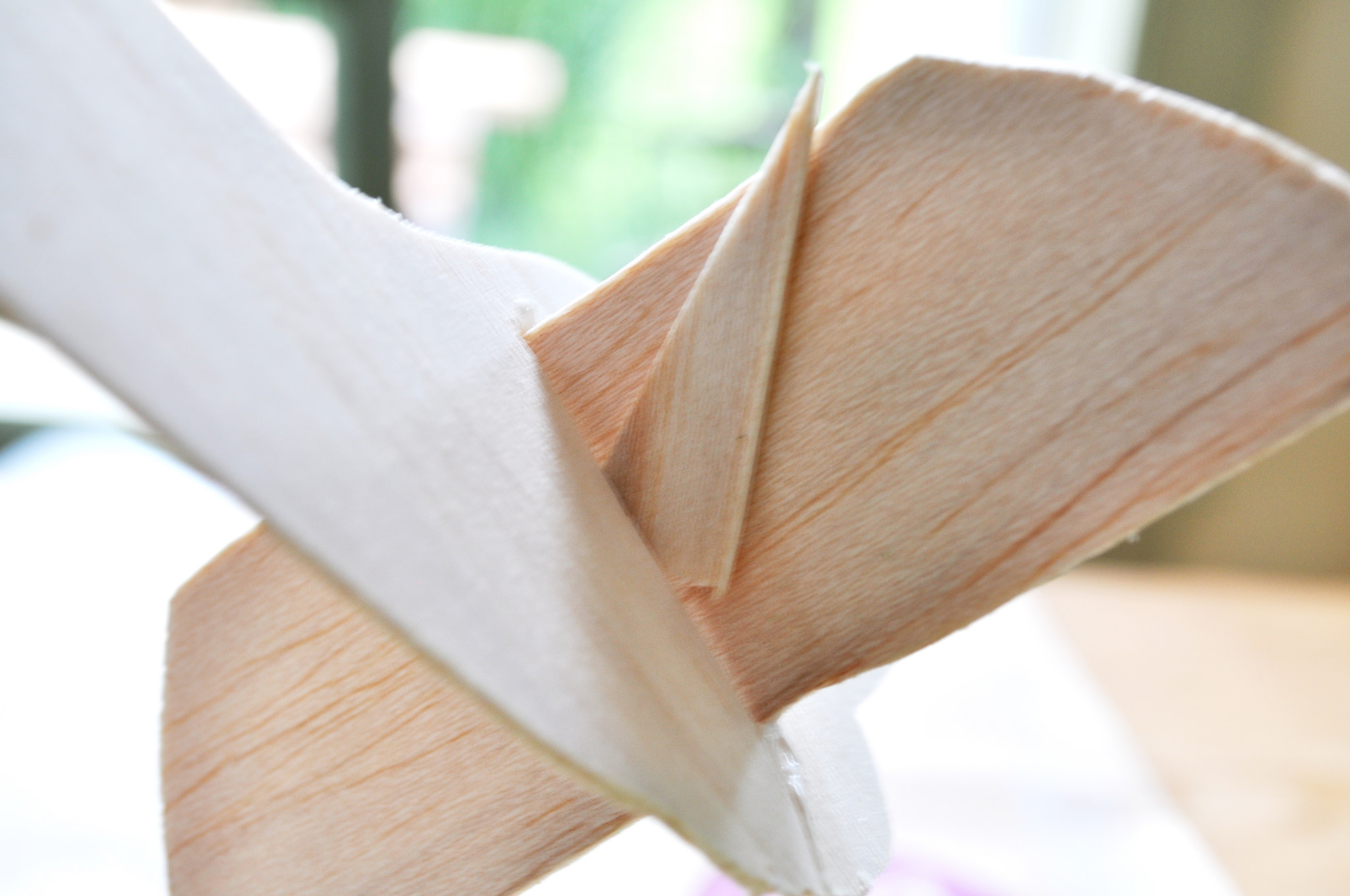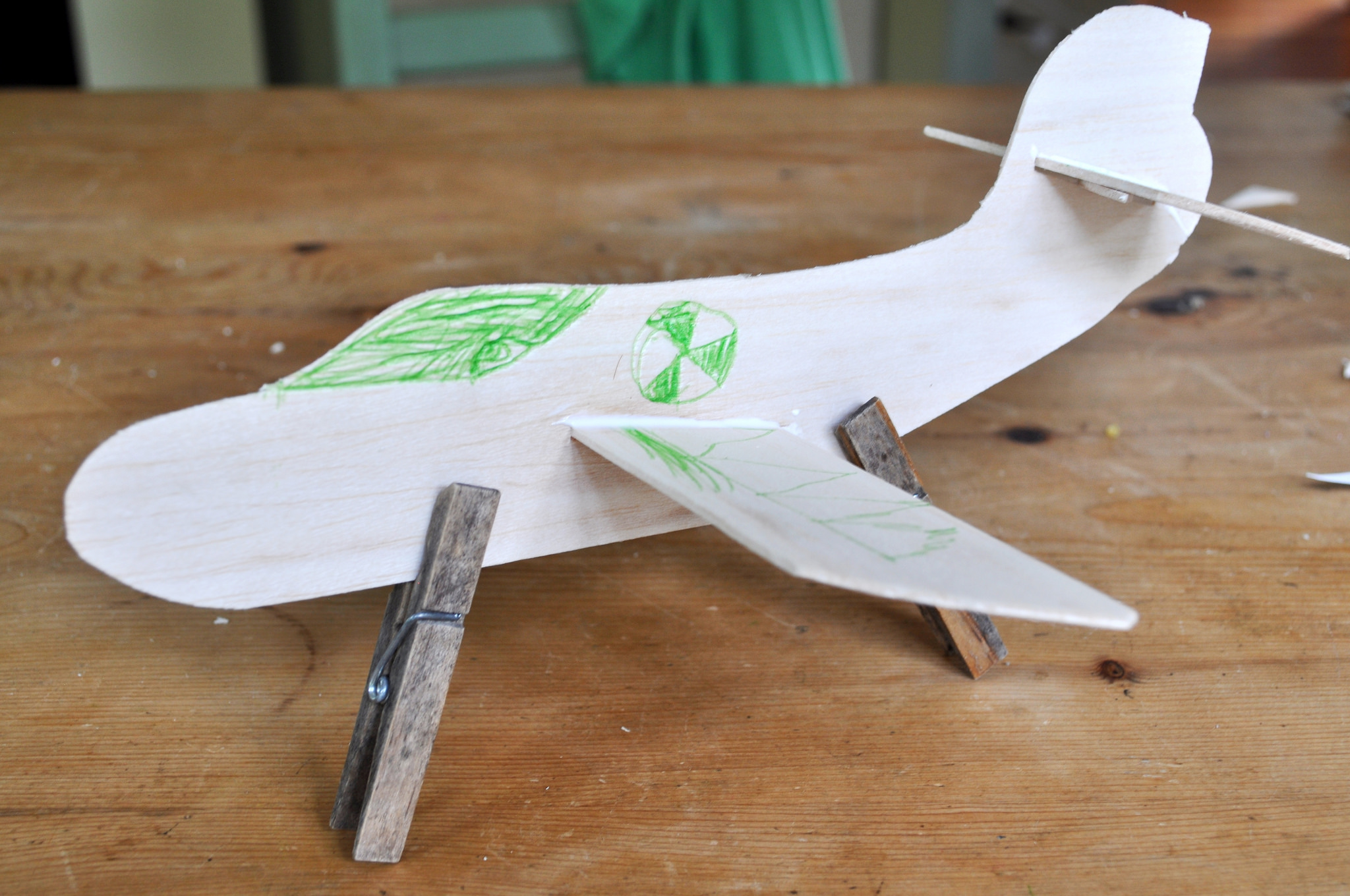 4) When it's dry, it is ready to be played with! Try clipping different things to the nose of the plane to assist in a balanced flight – paper clips, clothespins. Maybe you won't need anything.