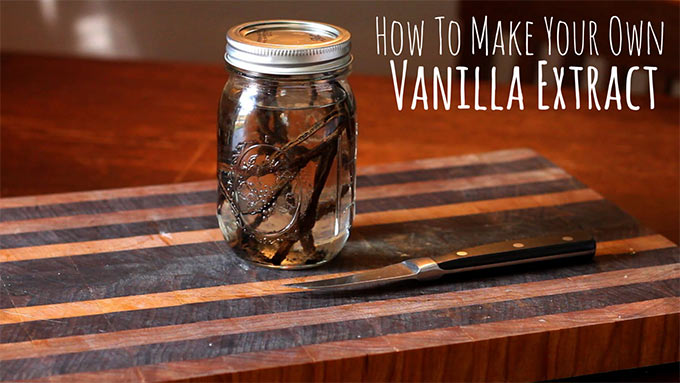 Did you know it's really easy to make your own vanilla extract? It only takes like three things to make and it's a great gift for the holidays!
All you need is a jar, some vanilla beans and vodka. Check out my video to learn how easy it is.
Some notes on vanilla extract: You can keep refilling your old jars by adding more beans and more vodka. You don't need to remake a new one every time.  Also, if you want to make this as a Christmas gift, do it now! It takes about six weeks (using five vanilla beans in this pint jar like I had), to get it to really be extract.
To learn more great tips or more about me, visit my blog, Christen in the Kitchen.