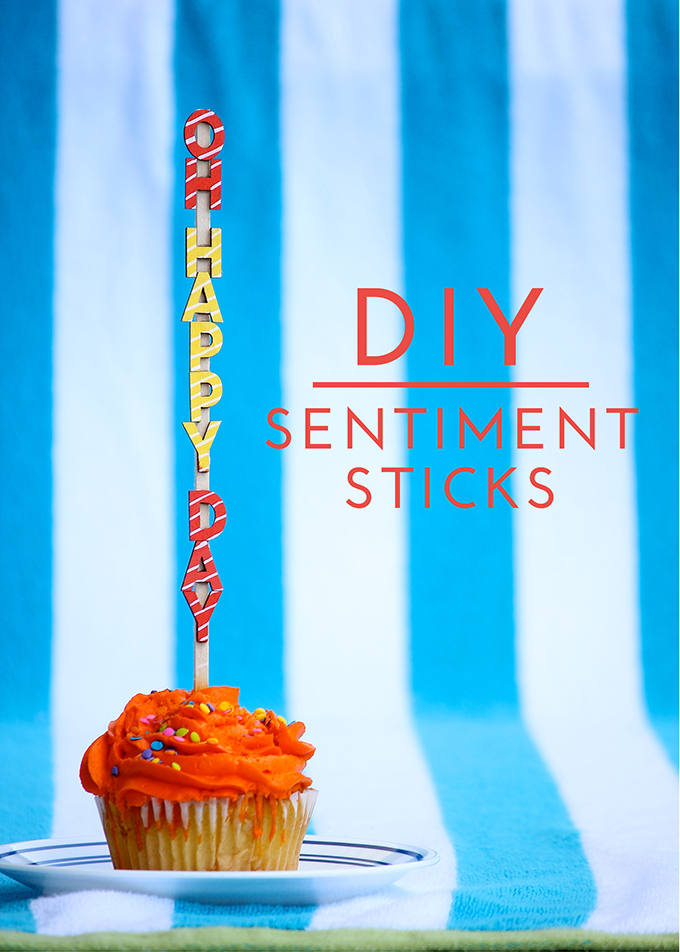 That time of year is upon us when you need gifts and cards for all sorts of occasions. Teachers, grads, new neighbors, and wedding couples all collide with the usual birthdays, new babies, retirements, and anniversaries; making it feel like you are constantly running out to the store for some sort of thoughtful surprise. Some of my favorite gifts to give on these occasions are simple and inexpensive flowers, plants and edible goods! But while (almost) everyone loves a beautiful vase of flowers or a tasty box of cookies, these gifts can also feel last-minute or thrown together. To make any off-the-shelf plant or cake feel extra special, consider adding a little customized, DIY embellishment to sing whatever sentiment you're sending!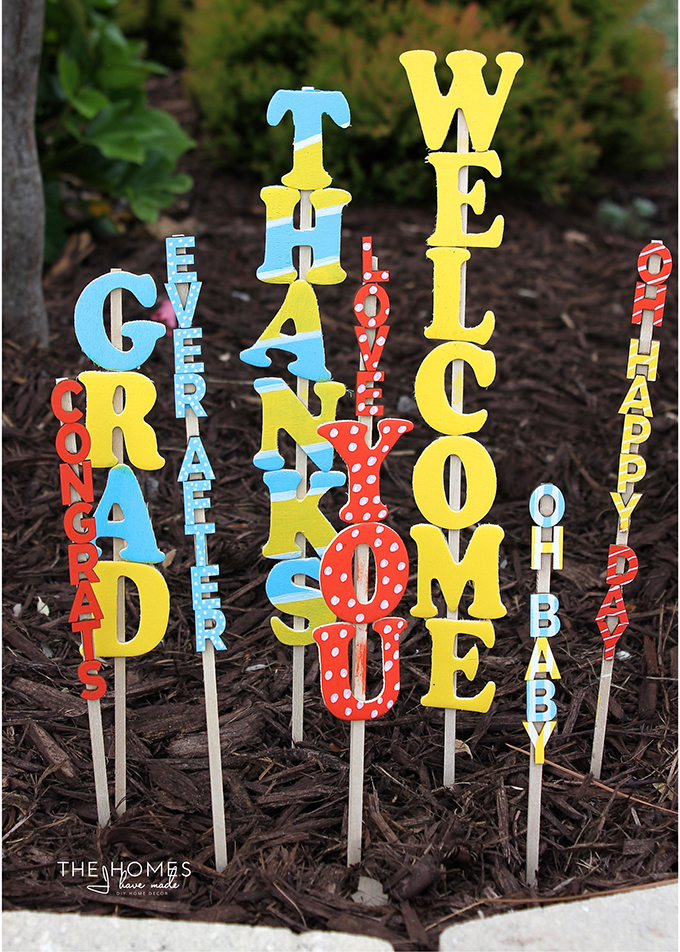 These sentiment sticks are quick and easy to put together. Since you start with unfinished wood letters, you can make them to say whatever phrase in whatever color scheme you want or need! They are perfect for sticking in flowerpots or bouquets, as well as in cakes or jars of candy.
One of my favorite ideas for these sticks is to put them in plants! Whether it's for a birthday, a welcome-to-the-neighborhood, a retirement or a teacher appreciation gift, these simple sentiments can dress up any off-the-shelf plant from your local nursery. To make this a really quick and simple gift, buy a plant that already comes in a colored or decorative pot!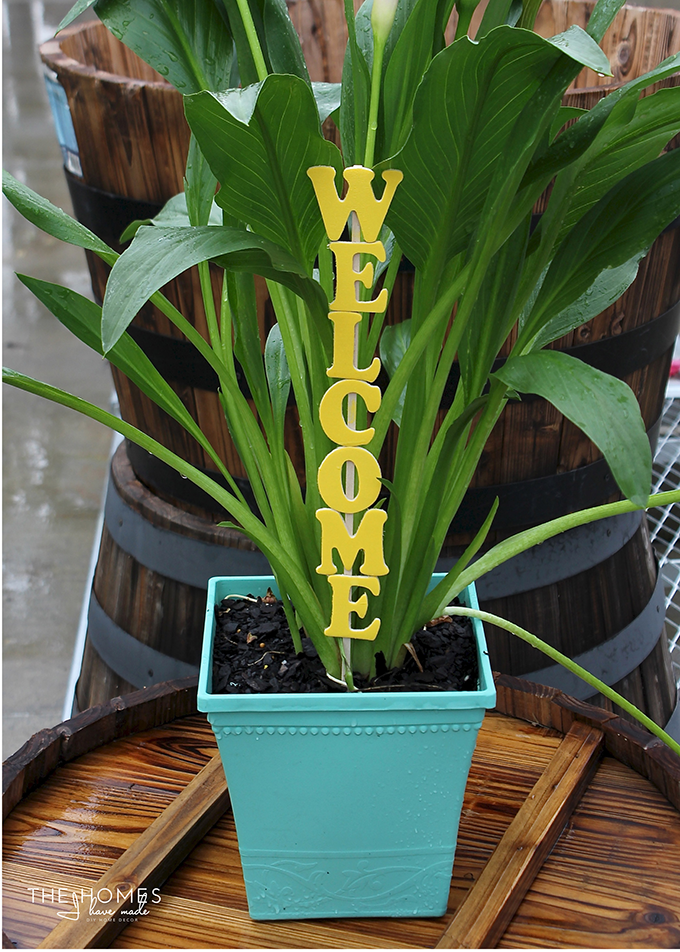 These sticks can also be stuck right into bunches of flowers to be given at a graduation ceremony…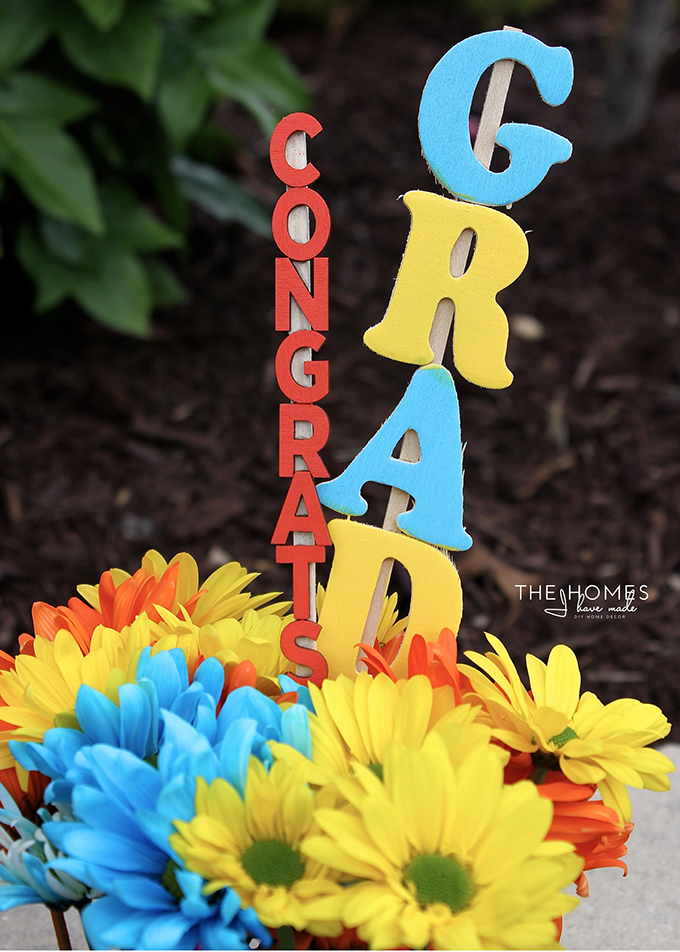 …or to make mini bouquets to adorn tables or act as favors at a baby or bridal shower!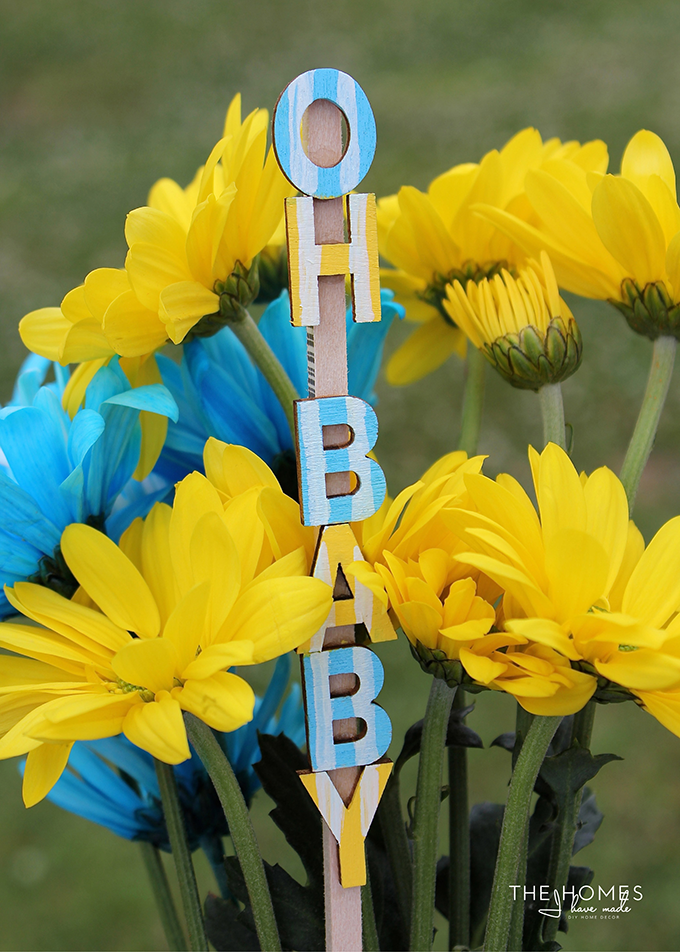 Depending on what phrase you're making and the intricacy of your paint job, these can come together in just minutes! To make your own sentiment sticks, you will need: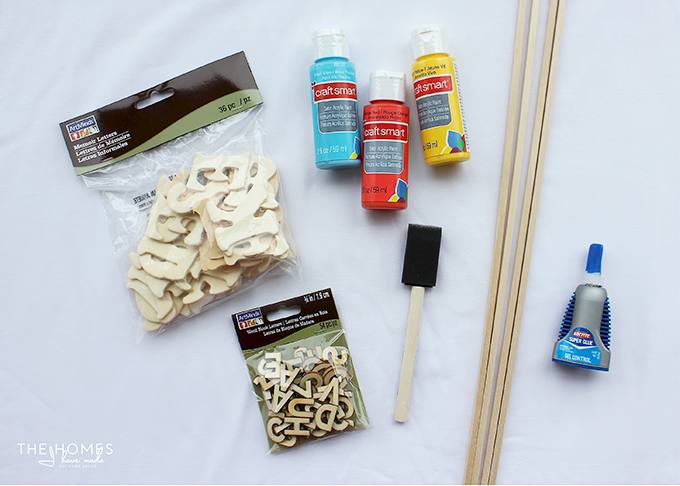 Wooden letters in the size and shape you wish. (Tip: Buying bags of letters is often the most economical way to spell out a number of words or phrases!)
Wooden dowels. (Tip: Square shaped rods are a bit better for adhering letters to since they have a flat side.)
Super glue. (Tip: To avoid excess globs of glue sticking out from behind your letters, I recommend using super glue with a fine-tip dispenser for good control.)
Acrylic paint in the colors of your choice.
Paint brushes.
Paint pens for details/accents (not pictured)
Start by playing around with your letters to come up with words and phrases that apply to your situation. Lay them out vertically to get a sense for how large/long the arrangement will be when glued together.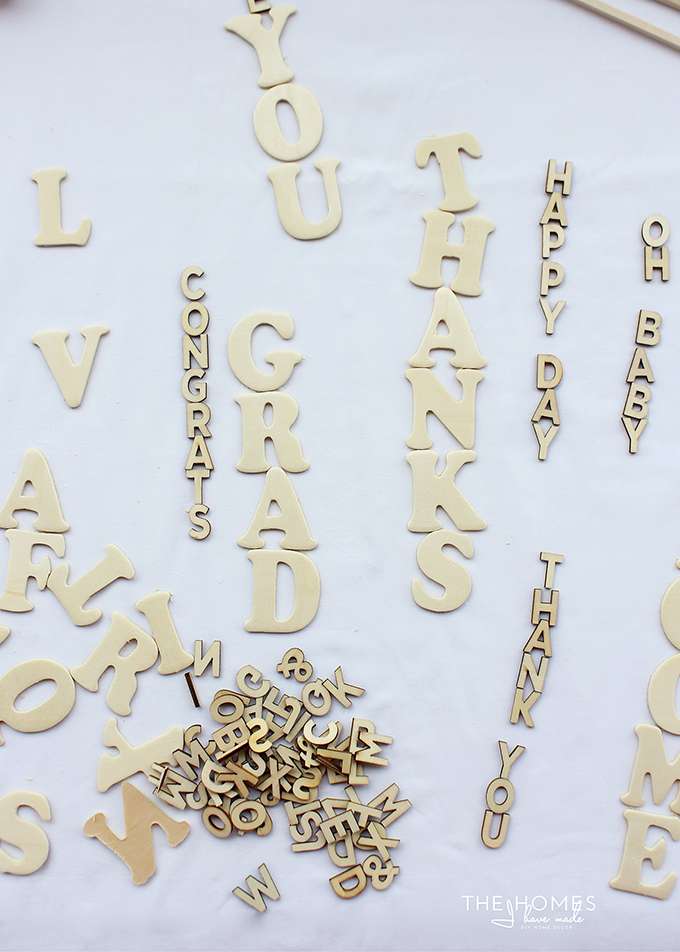 Attach the letters to the wooden dowel by applying small drops of glue to the center of each letter and securing them to the rod in a vertical arrangement. Be sure to allow proper dry time before painting and handling the sticks.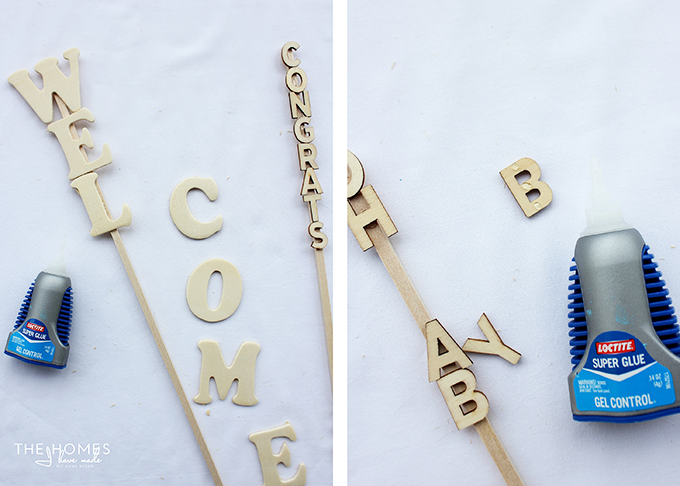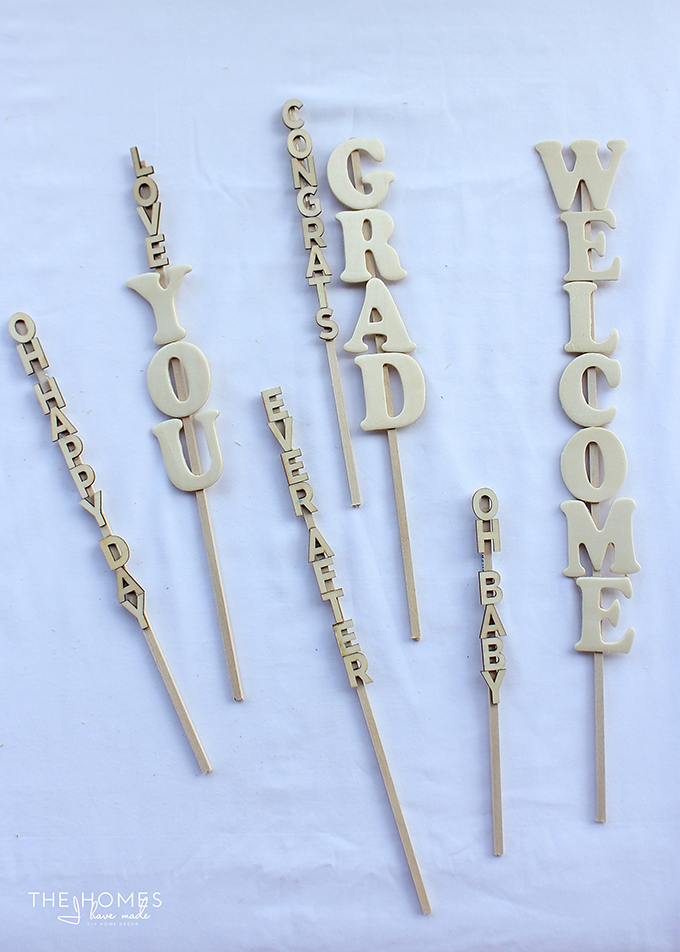 Once dry, decide on your paint colors. Wooden letters take acrylic paint really well, often requiring only one coat for really saturated color. Using a foam brush or small paint brush, lightly coat the letters with paint, ensuring the stick stays clean of color!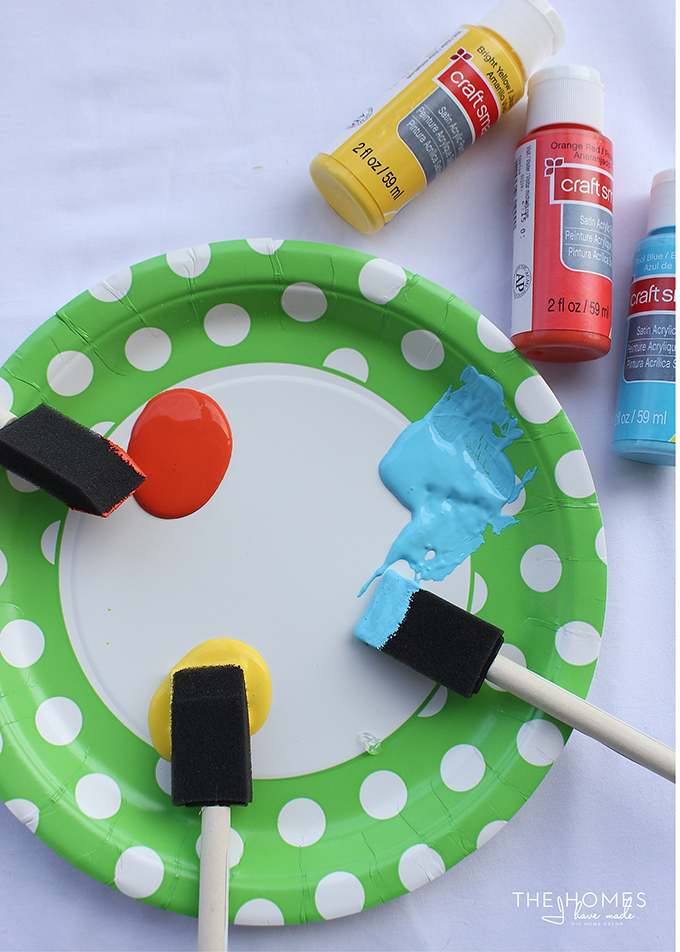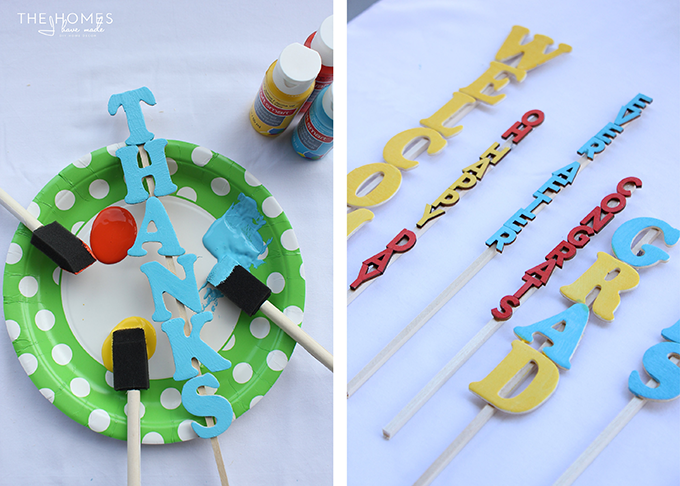 If desired, use a paint pen or fine-tip brush to add details such as stripes, dots, and outlines to your letters for a really whimsical look.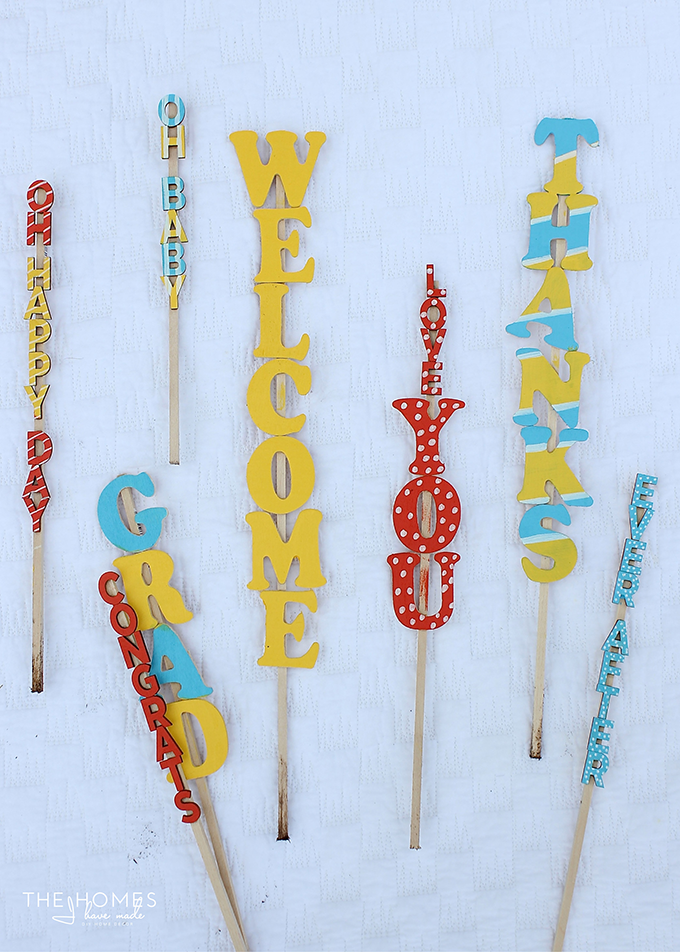 Let the paint fully dry, which is often just a few minutes, and then you can stick the sticks wherever you need them!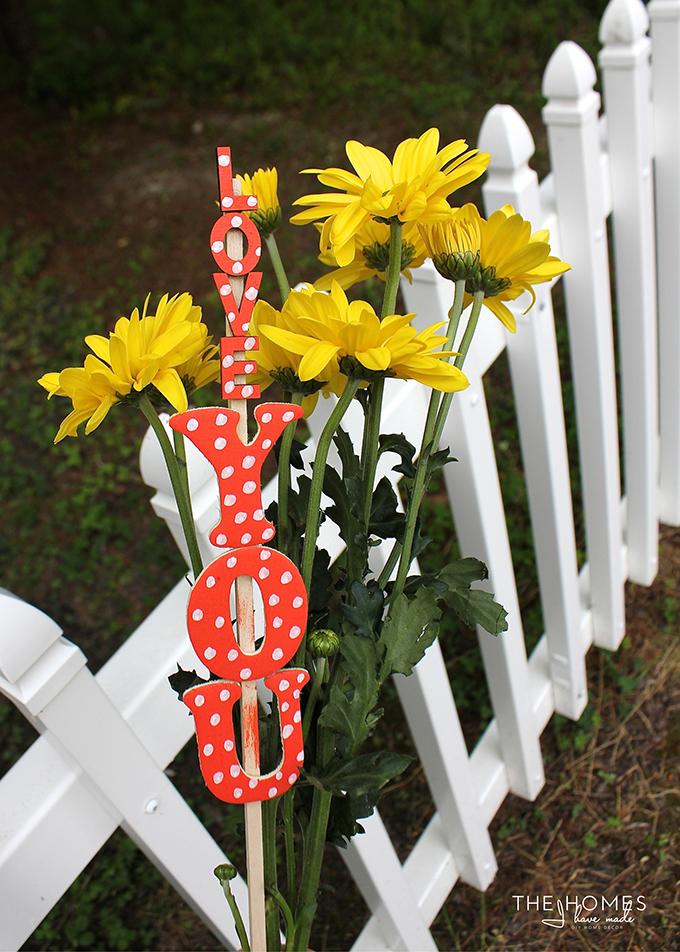 Letters and dowels can be very inexpensive, making these sticks a really affordable and fun way to dress up your next gift. Get creative with your words and phrases, and don't hesitate to make your recipient chuckle or bring a tear to their eye. A variety of colorful, descriptive words or phrases, all tucked into a single plant, can sure be a simple yet special way to celebrate a loved one no matter the occasion!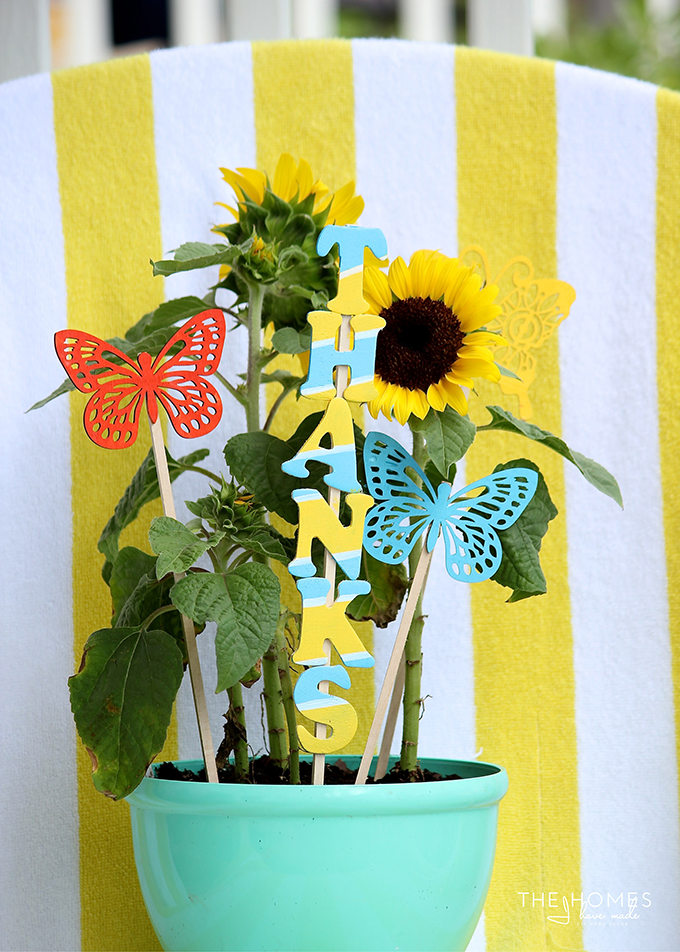 Pssstt…if you love this plant idea but want a different packaging solution, check out this other flower gift idea I shared this time last year!