When I saw these fun cocktail glasses online at J. Crew, I fell in love with them!
The price, however, was not in my budget. So, I decided to replicate them with this quick and easy DIY project.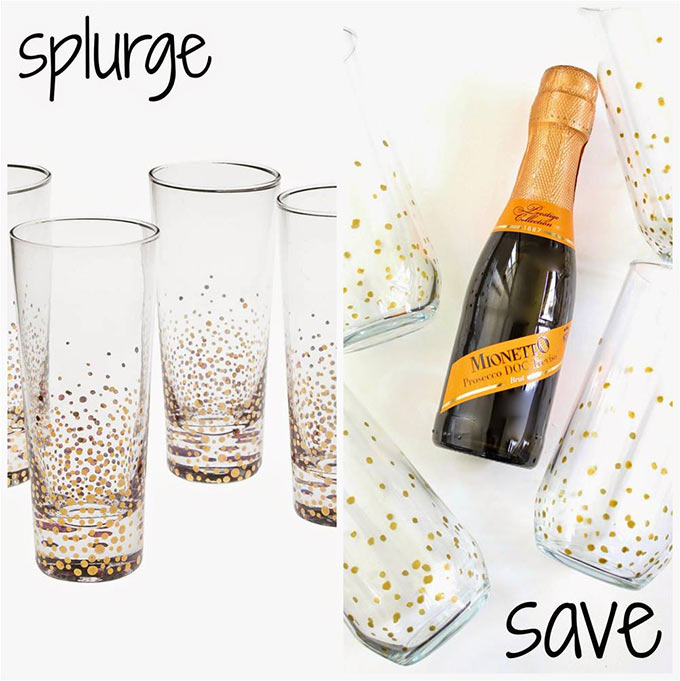 It was easy to do!
I picked up a few of these glasses for just a couple bucks and using a gold metallic permanent marker, I added the confetti-like dots.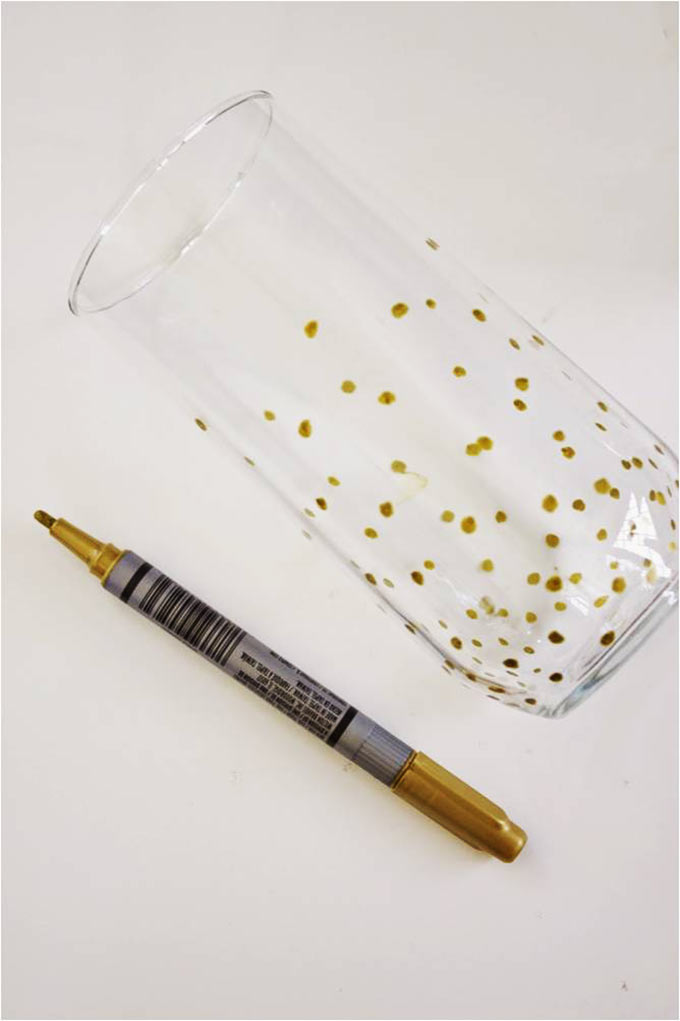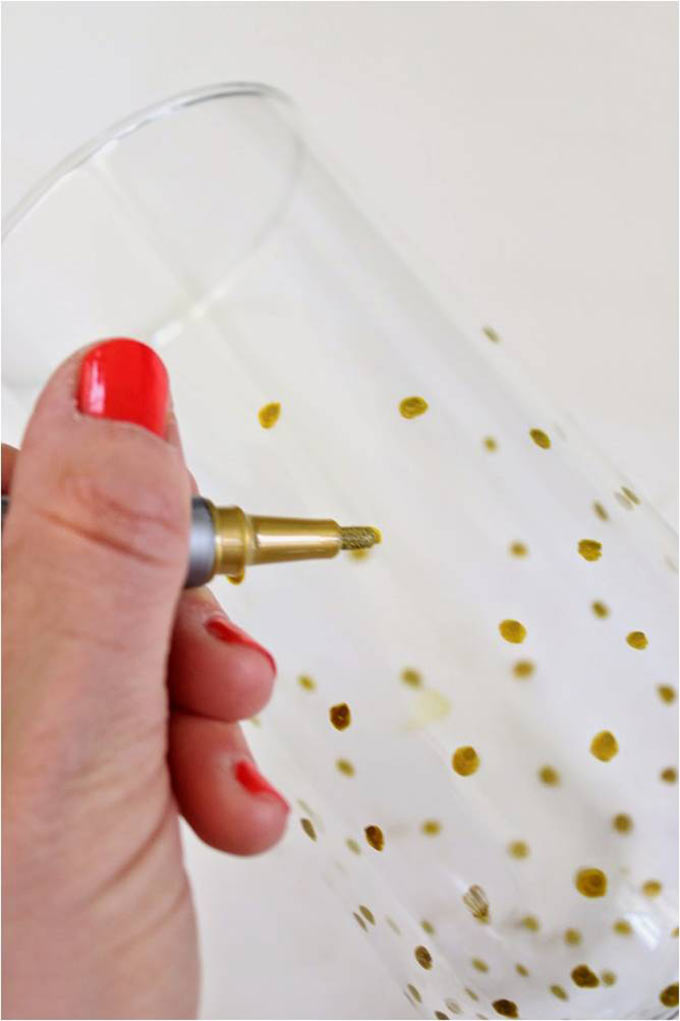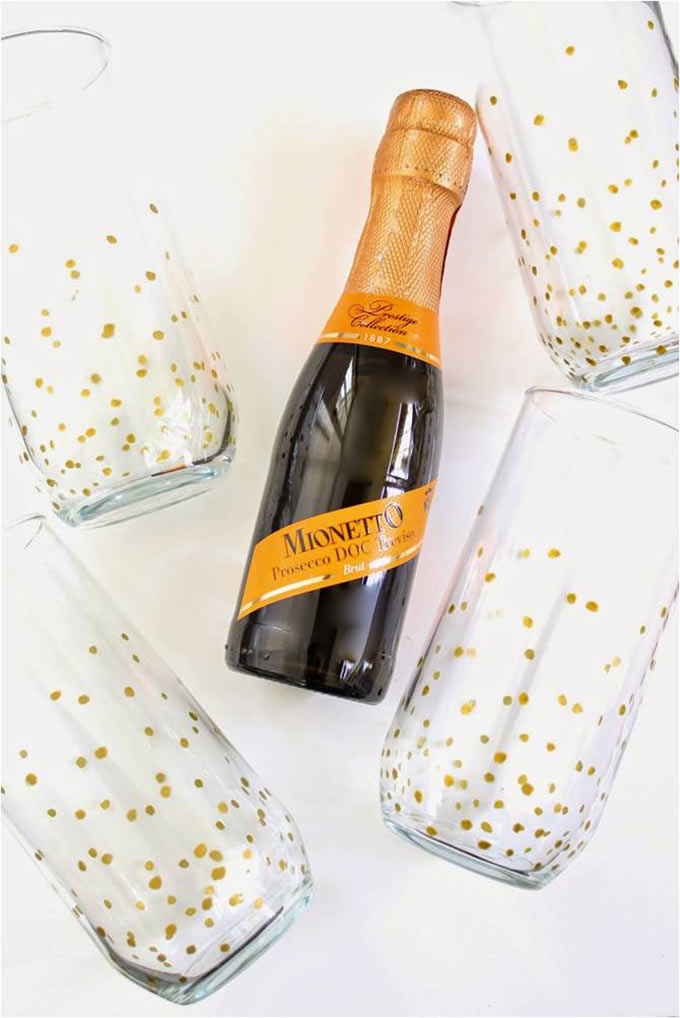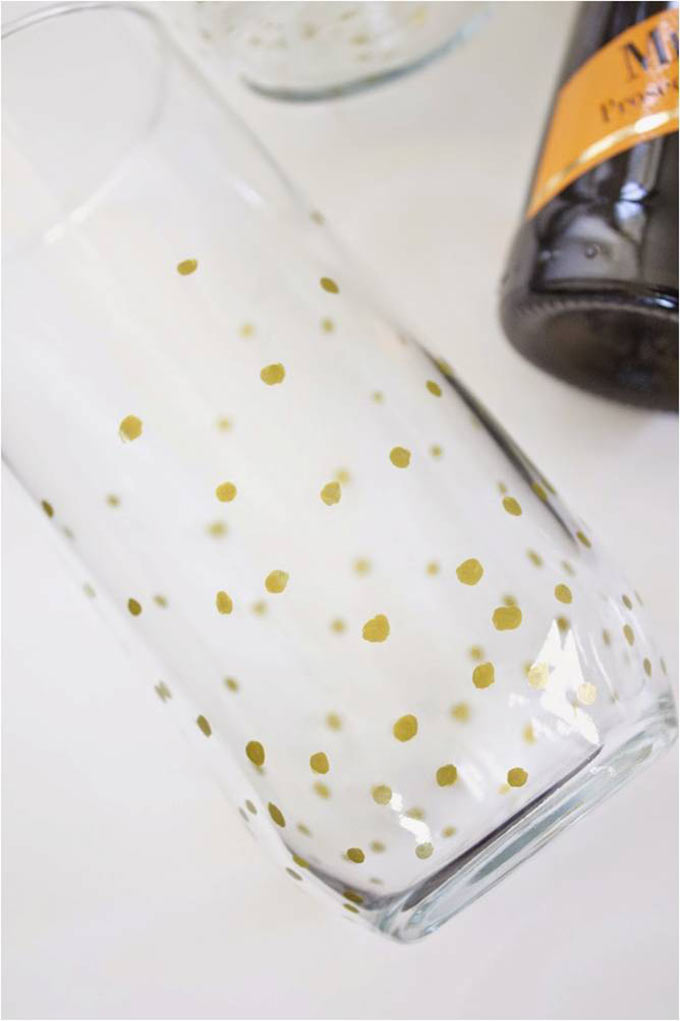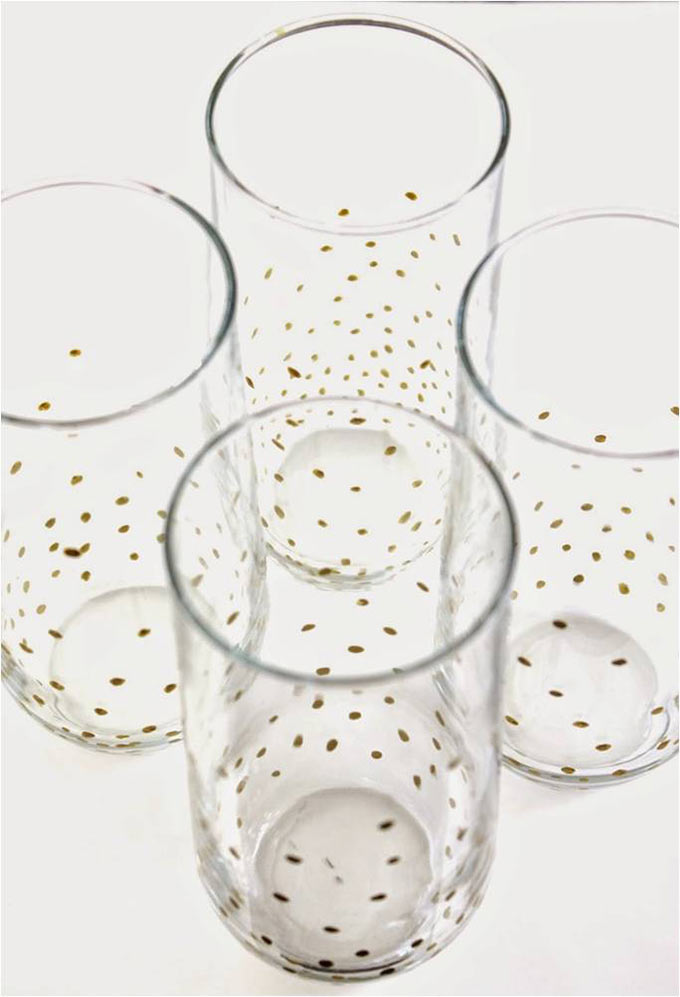 Cheers!
– Caitlin