What better way to enjoy breakfast than with family and freshly baked hot cross buns! My favorite recipe adds chocolate chips giving a delicious, rich sweetness to the spicy buns. Enjoy them toasted with sweet butter and jam, or as an after-dinner treat.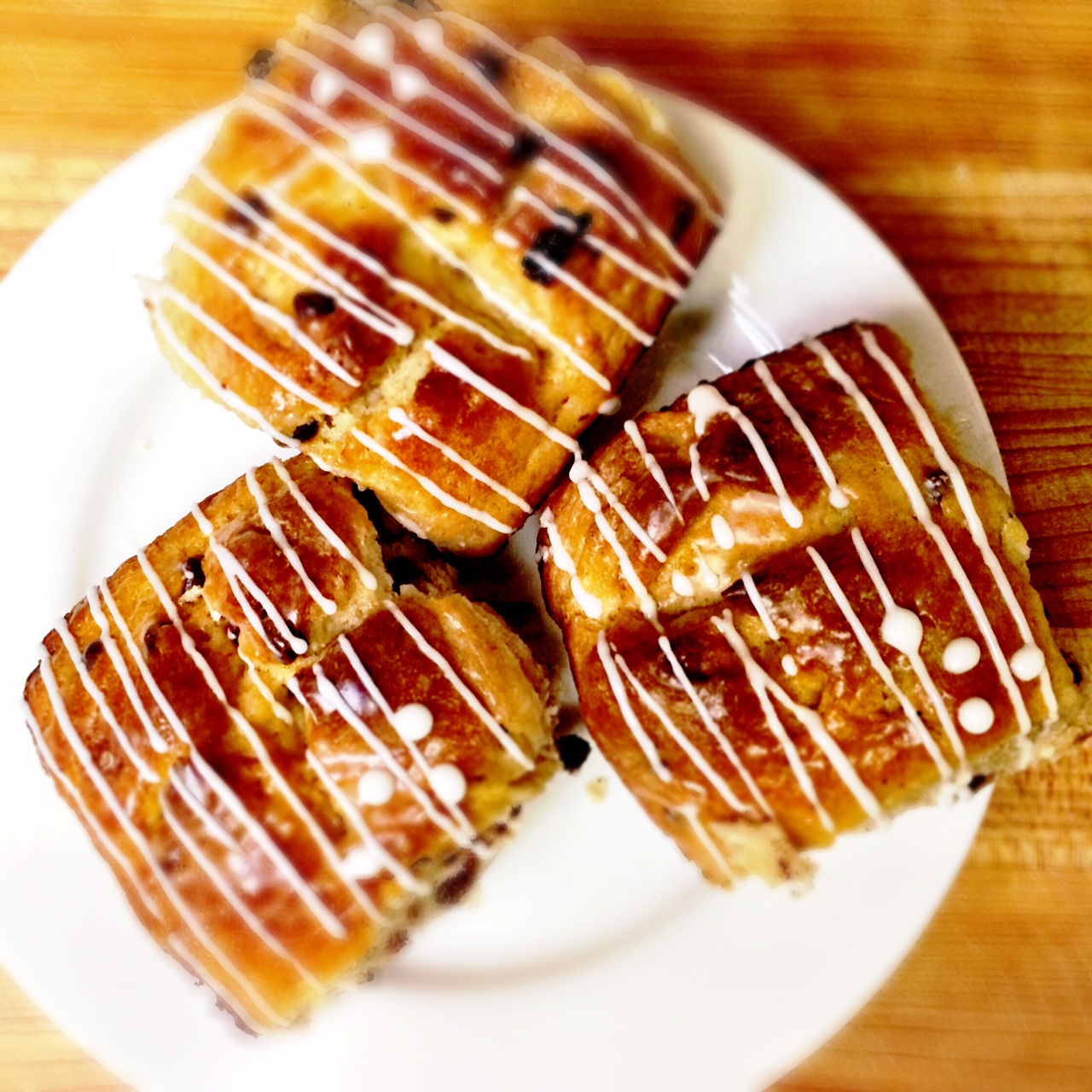 HOT CROSS BUNS
¾ cup whole milk
¼ cup sugar
1 package yeast
1 ½ teaspoons salt
½ teaspoon cinnamon
¼ teaspoon nutmeg
1/8 teaspoon cloves
2 ¾ cups all-purpose flour
8 tablespoons butter, softened
½ cup currants
¼ cup mini chocolate chips
1 egg white
Royal Icing
In a small pot over medium heat, warm milk until 120F. It should be warm but not hot to the touch. While the milk heats, add to the bowl of a standing mixer fitted with a dough hook, sugar, salt, spices, flour and butter. Pour warm milk to the bowl and mix on low speed to combine. Increase the speed once flour is incorporated and knead until dough comes together, about 10 minutes. Add currants and chocolate chips to the dough and mix on low for 30 seconds. Remove the bowl from the mixer and use a spatula to fully incorporate the currants and chocolate (the dough may be fairly sticky).
Spray a large bowl generously with cooking spray and add dough. Dust the top of the dough with spray, as well, and cover with plastic wrap. Allow dough to rise for 1-2 hours or until doubled in size.
Once risen, punch the dough down and lay out on a floured surface. Working with flour on your hands, shape the dough into a long even log, about 18-inches in length. Cut the dough into 12 even portions and roll into balls. Place the rolls, evenly spaced, into a 9×9-inch baking pan dusted with cooking spray. Spray the tops again and cover with plastic wrap. Allow the rolls to double again in size. Preheat oven to 375F.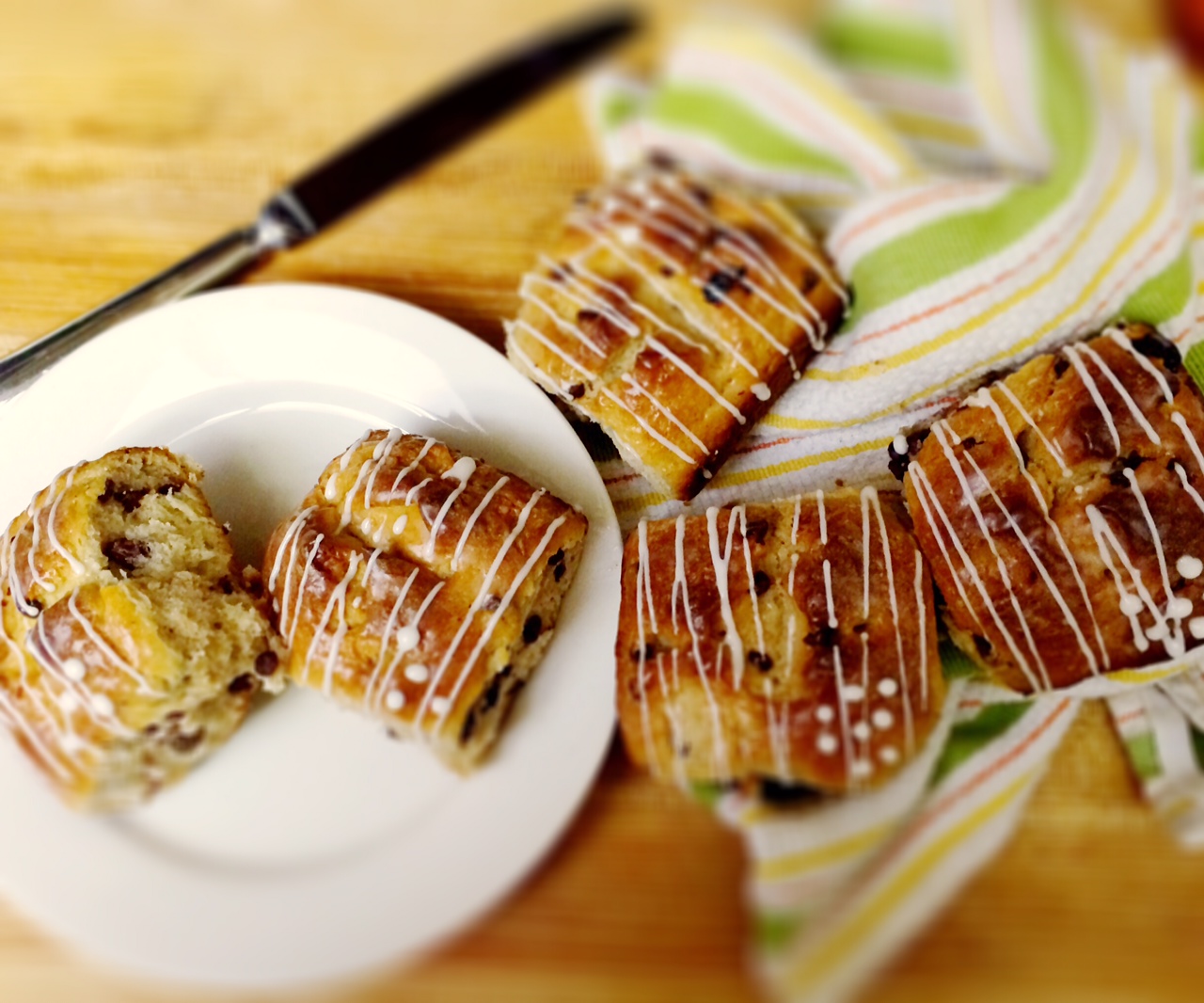 Using a pastry brush, coat the tops of the buns with egg white. Then, using scissors, cut an "X" in the buns. Bake for 25-30 minutes or until golden brown. Let cool and drizzle with royal icing. Enjoy!