We love making music in our household. I come from a very musical family, so it's important to me to pass that passion on to my daughter. But whether you're a musician or not, I bet your kids love making music. Most kids smile big, let loose, bang away at whatever is handy and dance like no one's looking. What better way to fuel that creativity than by adding some simple musical instruments to your home? Plus, in the summer they can make all that wonderful noise outside, instead of in your living room!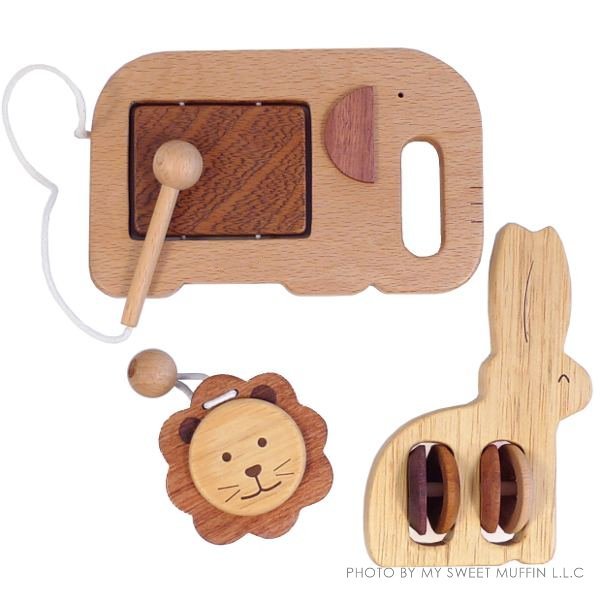 Eco Wooden 3 pc Instrument set, from My Sweet Muffin
Your littlest performer can get started with this adorable wooden set. The quieter sounds are perfect for young ears and older ears like ours!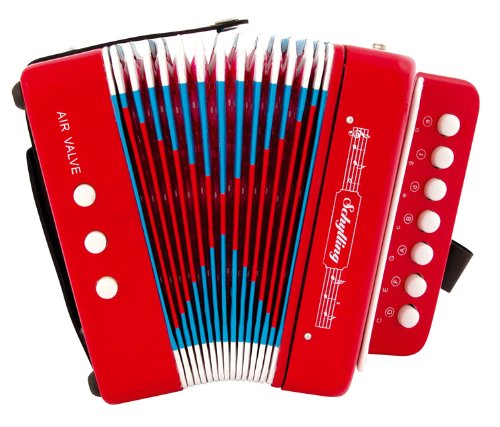 Kids Accordion, from Schylling
We have a kid accordion, and it's such a success. The beauty of it is that it's impossible to play a wrong note. So any child can hear beautiful music from the very first time they touch it.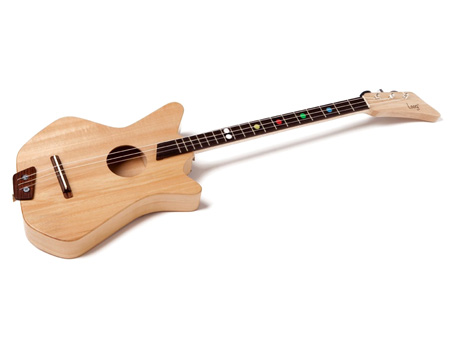 Loog II Guitar kit, from Fat Brain Toys
These gorgeous first guitars actually come with a little bit of assembly required –it's a great weekend project to do with your kids. Once they've finished their one of a kind creation, this easy to play version with only 3 strings will keep them interested.


Harmonica, from Melissa & Doug
Much like accordions, harmonicas are great for kids because they always sound good. I love the classic look of the metal version that's still kid-friendly.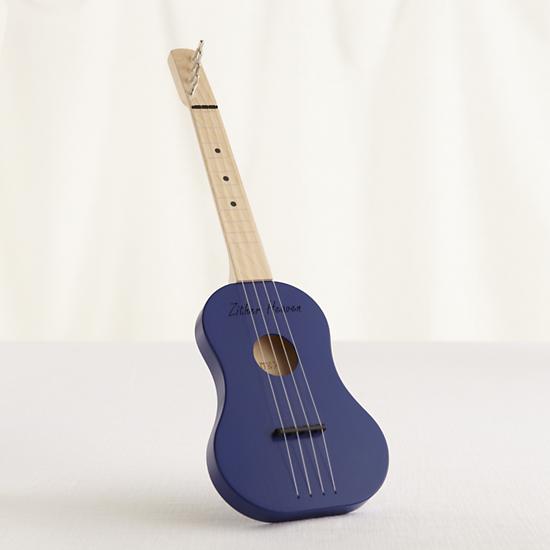 Soprano Ukulele, from Land of Nod
There are lots of cheap ukulele options, but not all of them actually play very well (I learned this the hard way!). Choose this beautiful Ukulele if you want a kid-friendly instrument they can actually learn to play!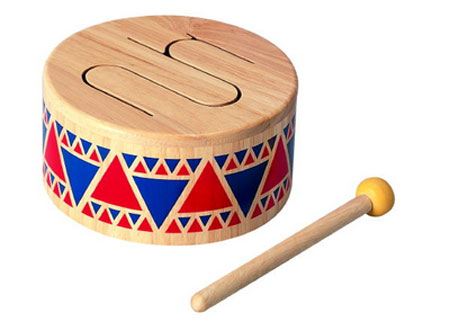 Wooden Drum, from Fat Brain Toys
We own this drum, and it's the perfect first instrument for toddlers. It's sturdy and timeless, and each of the cut tabs on the surface play a slightly different sound.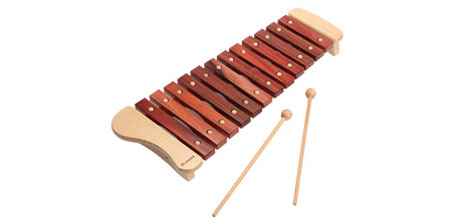 Wooden Xylophone, from Fat Brain Toys
I'm a firm believer in giving real instruments to kids as soon as they're old enough to not chew on them. This gorgeous xylophone is a great example – it will last for years!