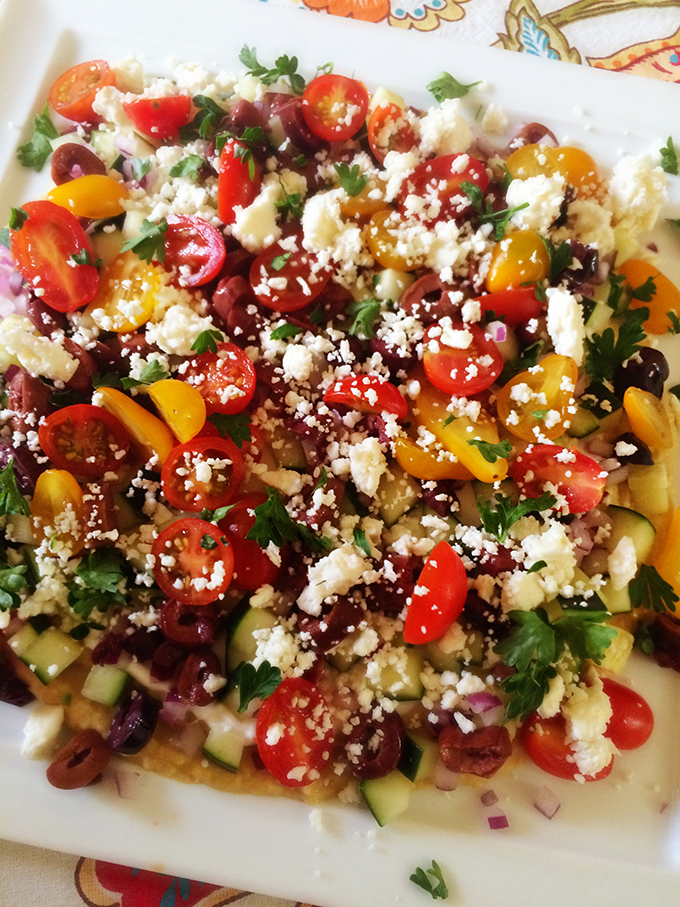 Can you believe summer is over and football season is just around the corner? Football games and snacks go hand-in-hand for me, so I am always looking for a yummy, healthier option. This low calorie Mediterranean Dip definitely hits the spot, bringing bright flavors to your snack table!
Mediterranean Dip

2 cups garlic hummus
1 cup Greek yogurt
1 tablespoon lemon juice
1 teaspoon lemon zest
1 large cucumber, diced small
2 Roma tomatoes, diced small
10 Kalamata olives, sliced thin
1/4 cup feta cheese crumbles
3 tablespoons Italian parsley, coarsely chopped
1 package pita bread, pita chips, or veggies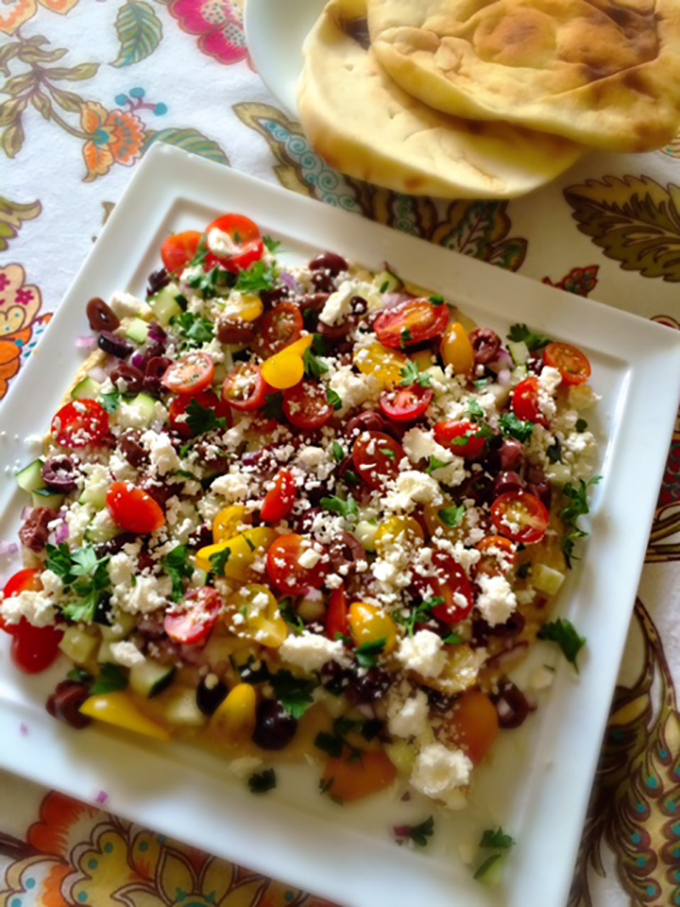 In a small bowl, combine Greek yogurt, lemon juice and zest.

Using a medium platter or casserole dish, layer all ingredients starting with the hummus. Use a spatula to smooth into a 1-inch thick layer. Do the same with the Greek yogurt. Sprinkle with diced cucumbers, tomatoes, olives, feta cheese, and parsley.

This dip can be made several hours ahead of time and refrigerated. If that is your plan, wait to chop and add the parsley until ready to serve.

Serve with pita bread wedges, chips or fresh veggies!