I tend to run last-minute with Valentine's Day ideas and these are great if the holiday sneaks up on you or you just want to make easy heart cookies with your kids that look more complicated than they really are.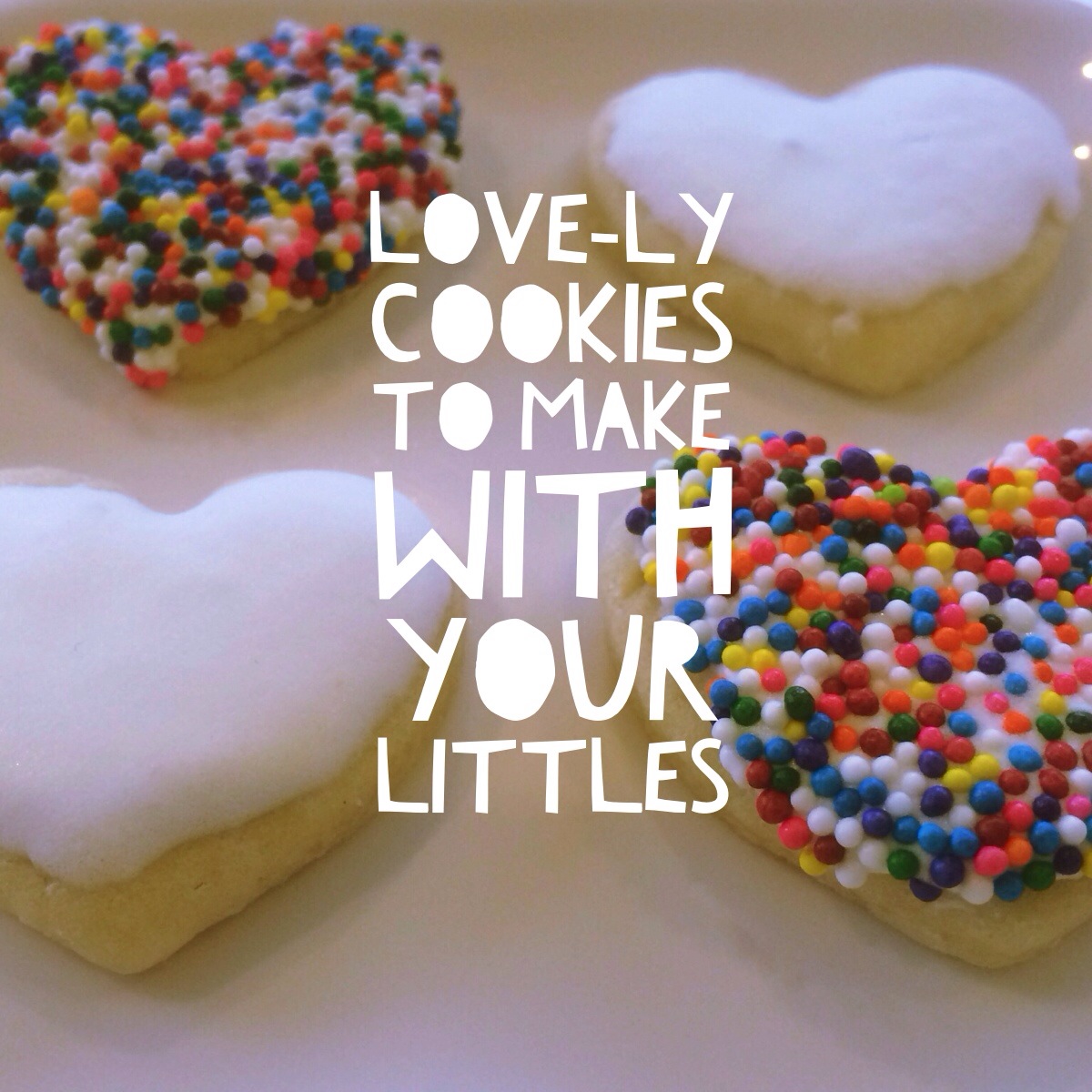 I used the Martha Stewart ideal sugar cookie recipe. I made the dough after breakfast, put it in the fridge and the kids cut the shapes out after school.
While they baked in the oven, I made a recipe for Royal Icing and just watered it down until it was a little runny and waited for the cookies to cool.
Then we used a technique somewhat similar to a technique for cupcakes that I learned from Trophy Cupcakes' amazing cupcake class. (If you're ever in Seattle it's my favorite cupcake store. They even have a cookbook!)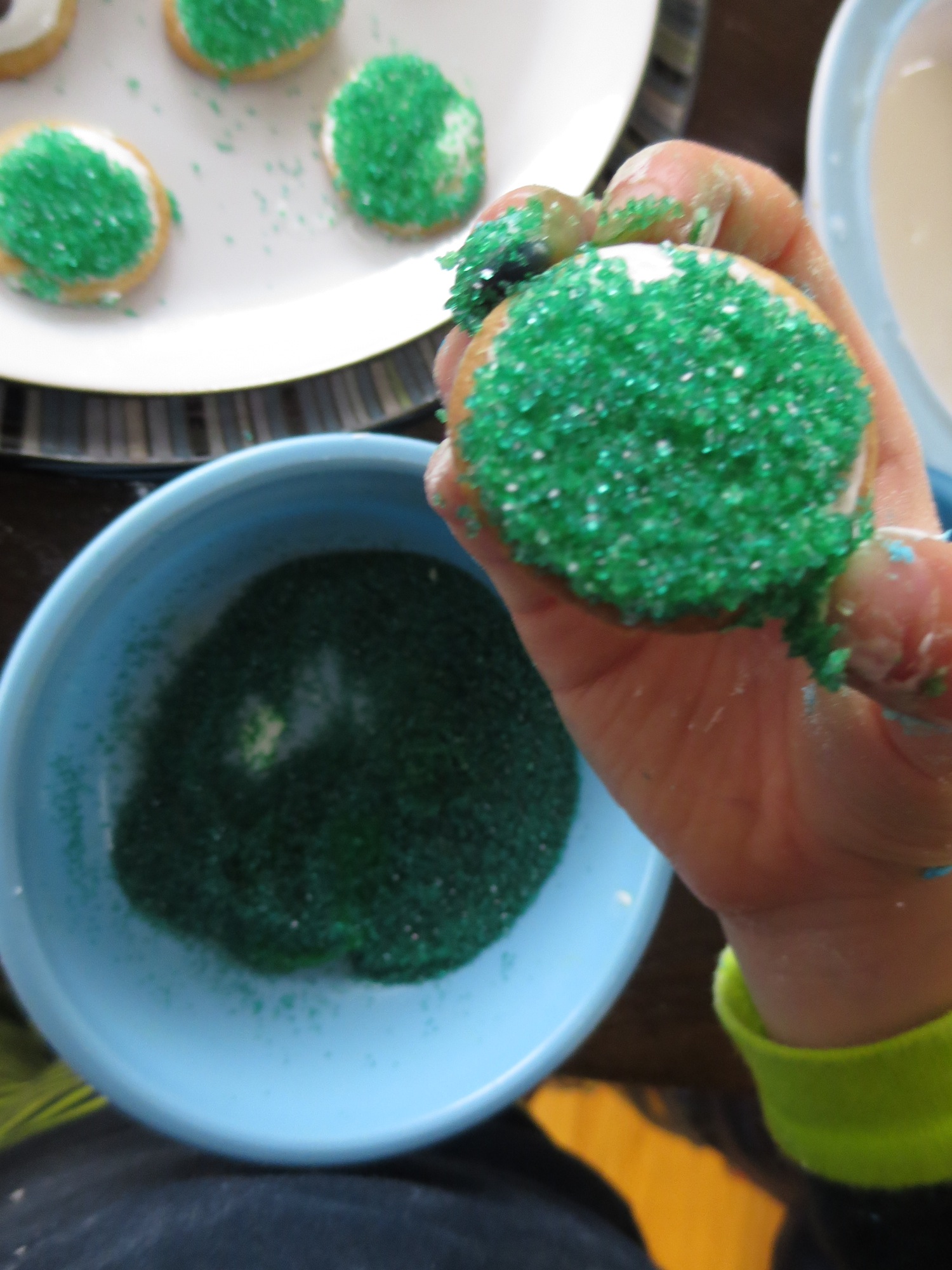 We just dunked a cookie into the icing (my kids insisted on making green grassy looking ones instead of hearts and I obliged so these are the ones I have pictured) then dunked the cookie into the sprinkles (just be careful not to scoop instead of dunk or it ends with a goopy sprinkle disaster, which we totally learned in the process) and the top turns completely sparkly.
I manged to convince my guys to use the same technique on heart shapes and I really like how they turned out.
If I was really ambitious I could have even made my own sprinkles. But I'll save that for another baking adventure.
We definitely had a lot of fun making ours and I hope your Valentine's Day is a lovely one too!