As a business owner, I truly enjoy supporting other local businesses and artisans.  It's something I've vowed to do more of and living in the Saratoga Springs area makes supporting local an easy thing to do.  With Small Business Saturday occurring this Saturday, November 28th, I thought it would only be appropriate to highlight the local businesses that I love supporting and especially plan to do so this holiday season. Check out my round-up of Local Places to Shop This Holiday: Upstate NY Edition: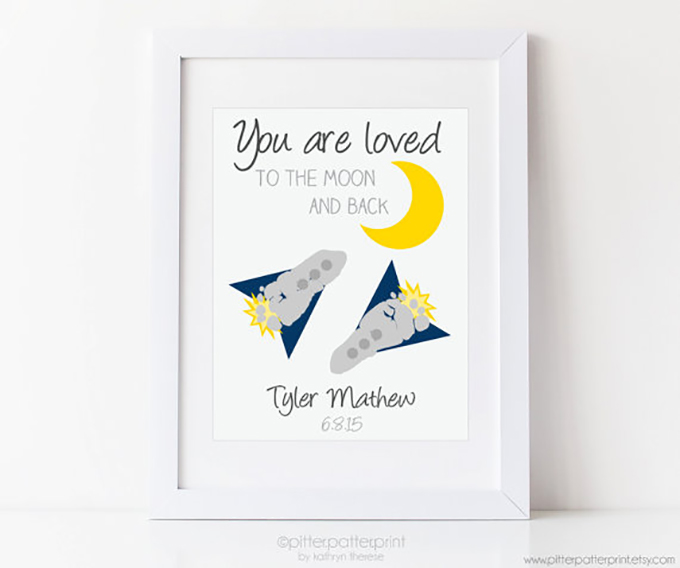 PitterPatterPrint– Albany, NY-  One of our employees is friends with Kayte of PitterPatterPrint, and ever since I've stumbled on her Etsy shop I've been in love! She creates modern nursery art & gifts from your baby's footprint!  I sooo wish that I knew about this when Cooper was a baby because it would have been perfect for his nursery. She has so many cute designs to choose from, but I'm a sucker for her Bear print or I love you to the moon and back print! This would be a great gift for a new parent!
The Bundle Store – Clifton Park, NY- Amber is one of our most favorite people and her shop is filled with natural and handmade items, especially from the New York area. Not only does she offer beautiful products in her charming shop, but educates parents on babywearing as well as cloth diapering. Shop new parent items, baby clothes, organic toys, and more for those on your list!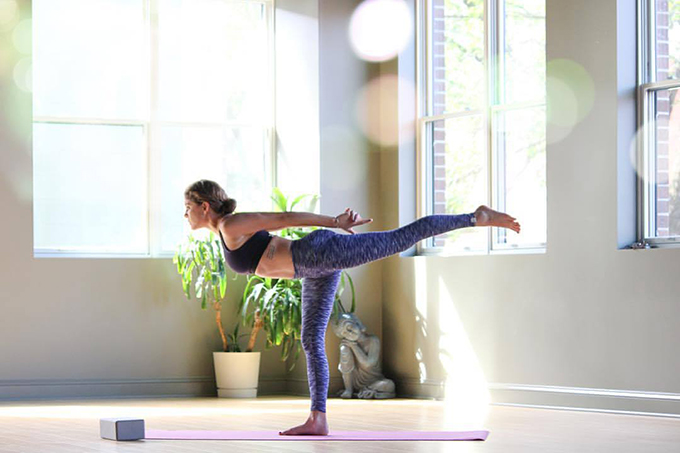 Rise Yoga and Movement Arts Center– Saratoga Springs, NY- This year I'd like to become a lot more dedicated in my yoga practice.  I've taken class with Justin over at Rise Yoga and Movement Arts Center and absolutely LOVE his classes.  I think a yoga gift card for a close friend, mom, relative, or anything in between would make for a perfect gift or stocking stuffer (hint: Dave I hope you're reading this 🙂 )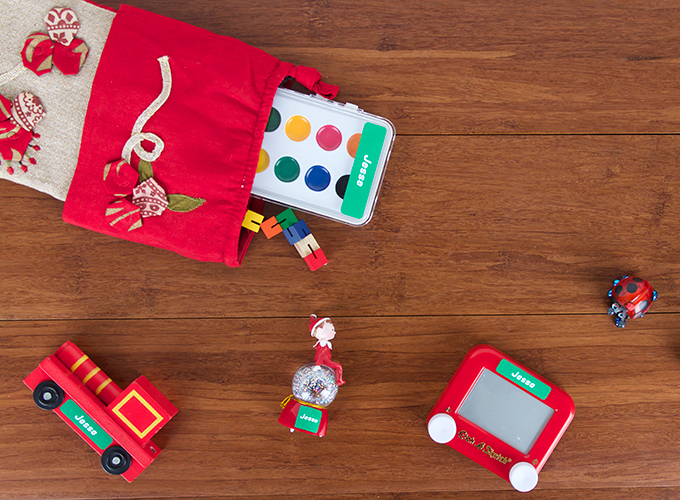 Name Bubbles– Ballston Spa, NY- I couldn't leave my very own shop out of the mix, but more than that, I couldn't wait to share with you the special Black Friday deals we have approaching.  Back by customer demand are our beloved Name Label Combos AND at a discounted price of $9.98! These cuties won't be around for long and make the perfect stocking stuffer for everyone on your list!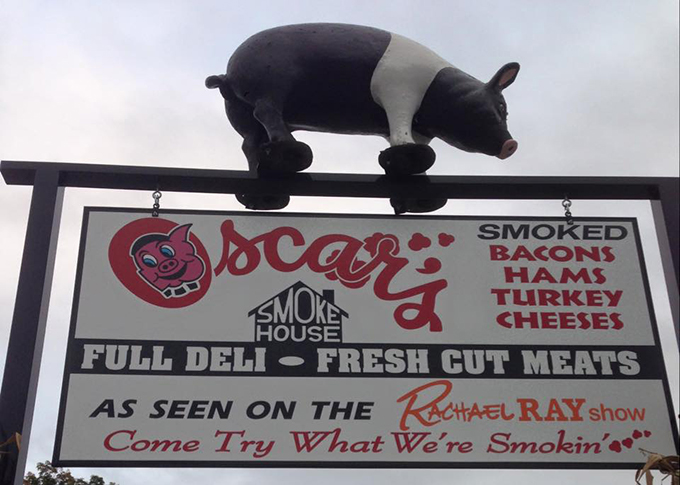 Oscar's Smokehouse– Warrensburg, NY- BEST.SMOKEHOUSE.EVER! Seriously my mouth is watering just thinking about all of the beautiful meats and cheeses this place has to offer. Last year I created various gift baskets using Oscar's products and it was perfect.  When you don't know what to get for those certain people on your list, this is it!  Even if you're not local you can still order their delicious gift boxes.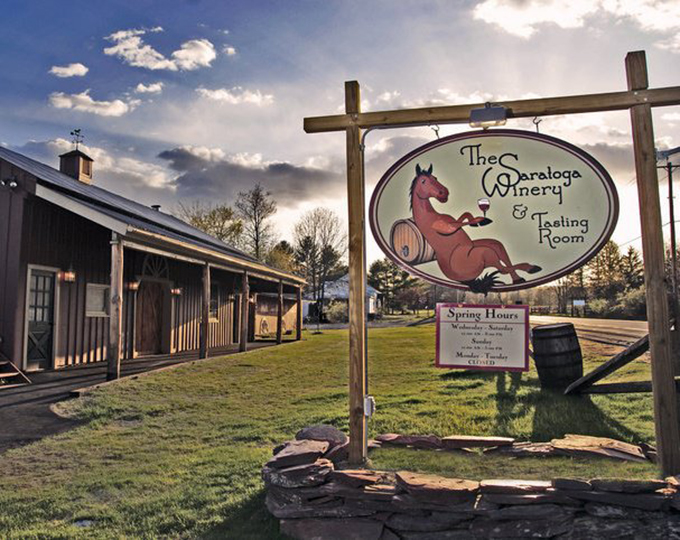 The Saratoga Winery– Saratoga Springs, NY- This local winery is a favorite of ours and those in our neighborhood. Before the holidays I stop by to stock up on wine to bring to parties, holiday gatherings, and last minute gifts.  This year I'll also be purchasing gift cards for some of the couples in the neighborhood, as I know it's always a huge hit!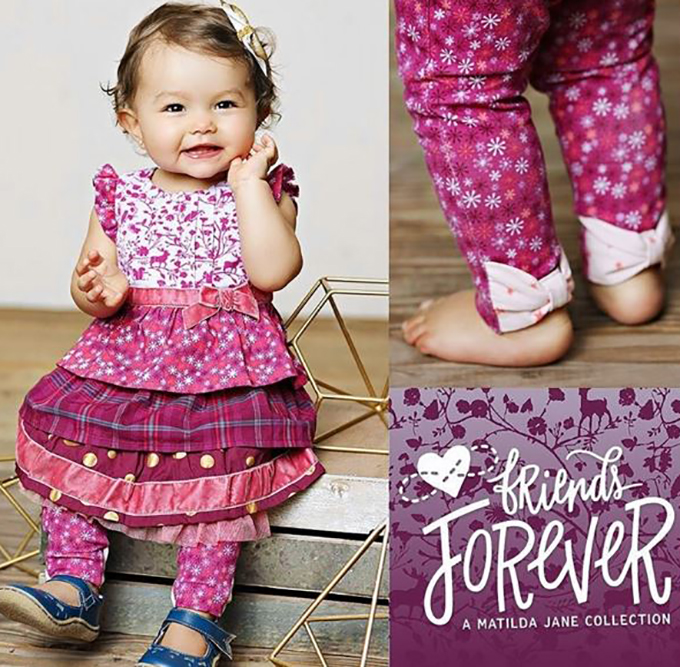 Matilda Jane Clothing– So Matilda Jane might not be local, HOWEVER Mary Beth Hogan, a mom of three and Trunk Keeper for the clothing line, is! By shopping through Mary Beth, you're supporting a local mom, and creating a fun experience for family and friends. To order, simply create a wishlist to be sent to Mary Beth (trunk keeper #989) or be a "Jane" and host a party for your friends to shop at your own home. Call  (646-428-5226) or email (marybethhogan@matildajaneclothing.com) for more information!