One of my favorite parts about Halloween are all the creepy, spooky or just silly food and drink ideas you can create to scary up some extraordinary Halloween fun! I guess it's because I'm basically a big kid at heart, but when else can you have so much fun playing with your food?! So whether you are planning a Halloween party or you are just looking for a fun idea for dinner before trick-or-treating this Kid Friendly Halloween Poison Punch recipe is the perfect way to quench your thirst.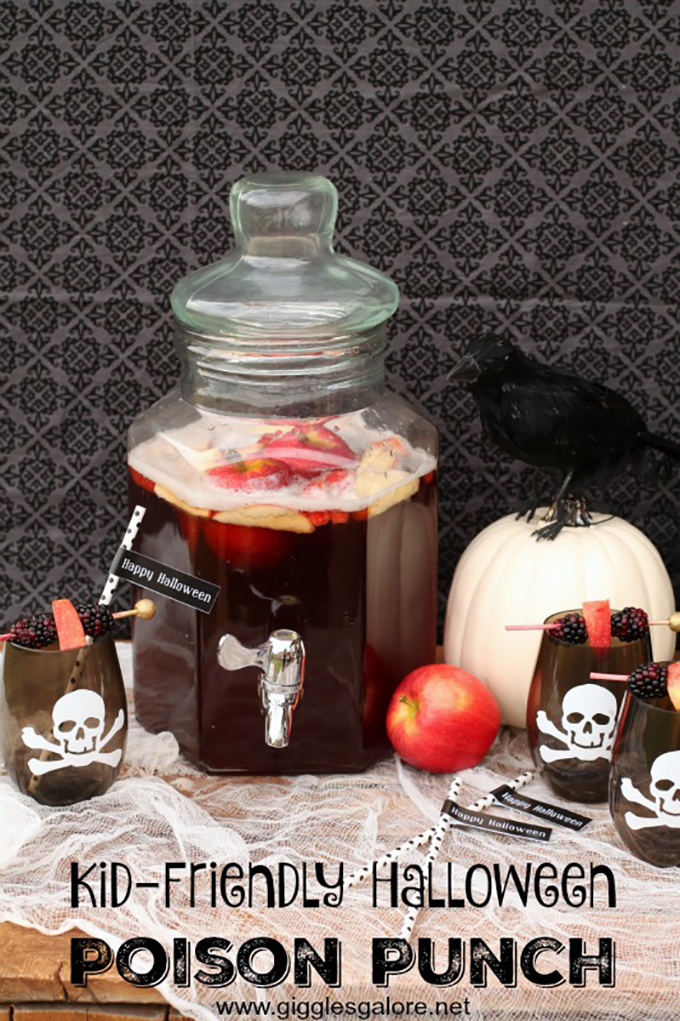 This is a delicious recipe that is even easy enough for the kids to help make. Here is what you'll need to brew up a batch of this yummy poison punch:
24 oz. Cranberry Juice
24 oz. Apple Cider
48 oz. 7 Up
Apple Slices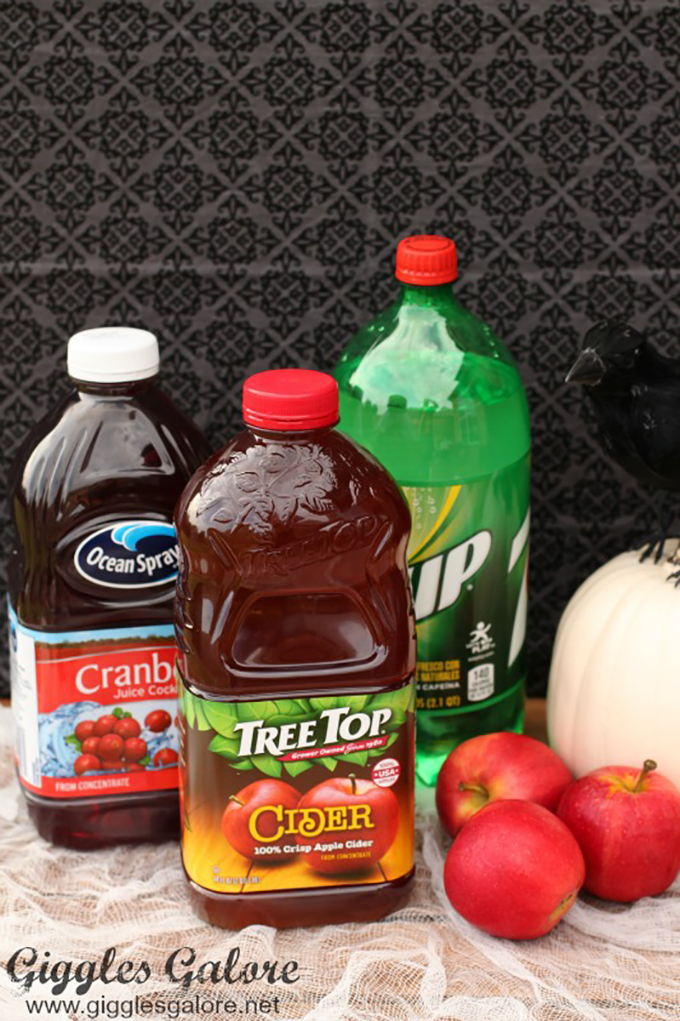 It's so easy. Just start by pouring in the juice and 7 Up.
Once you've added all the liquid, drop in a handful of apple slices.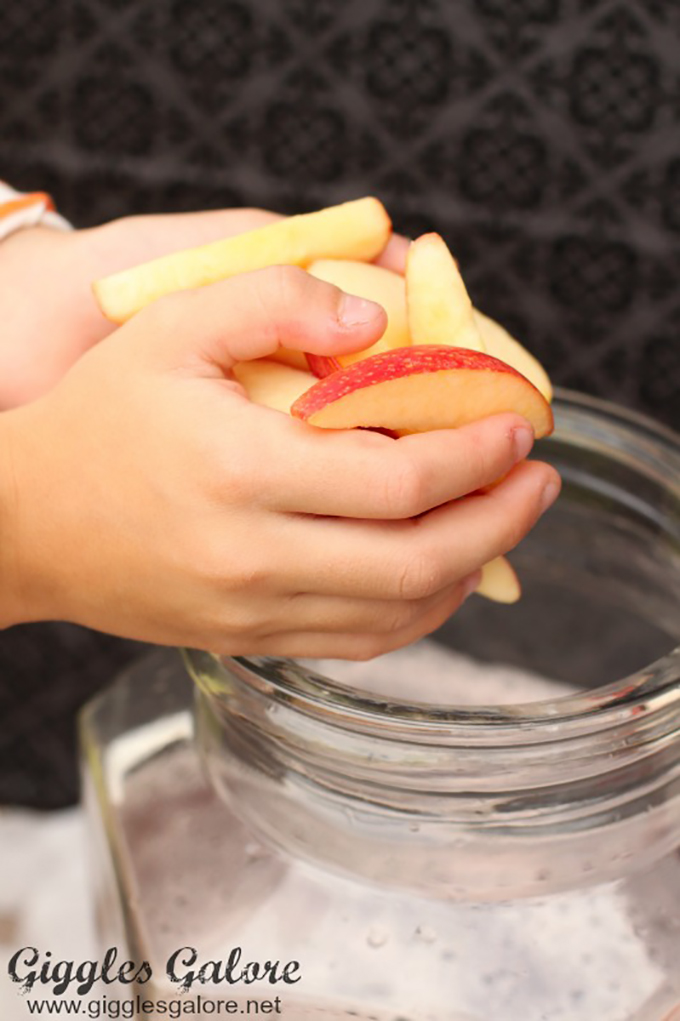 Add some ice and your poison punch is ready.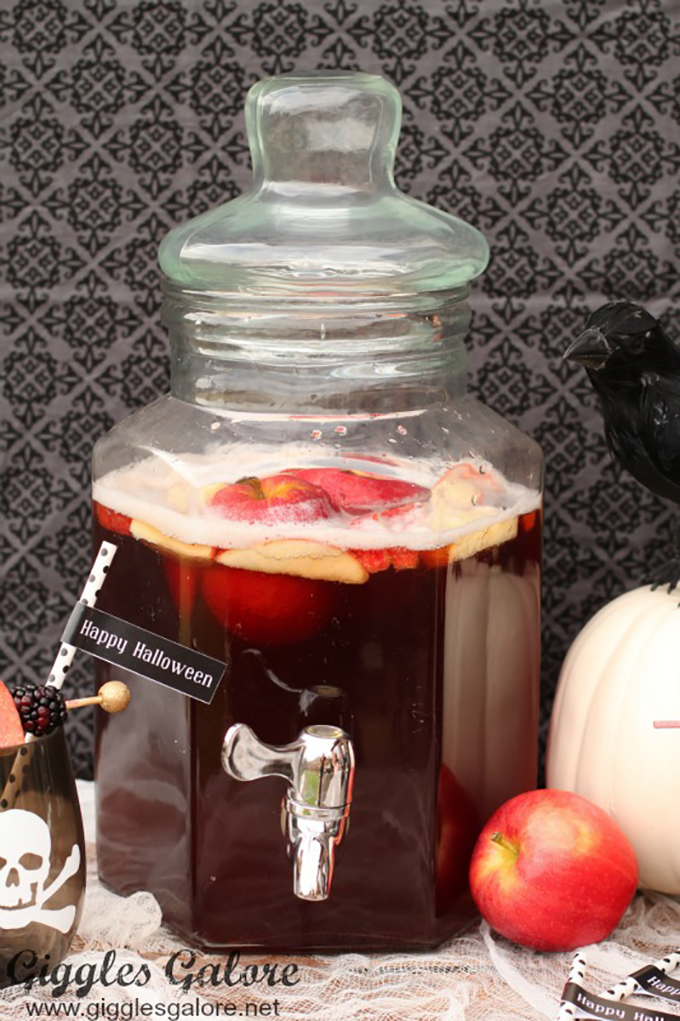 Of course, it's always more fun when you serve it in a spooky Halloween cup, like our DIY Skull Cups.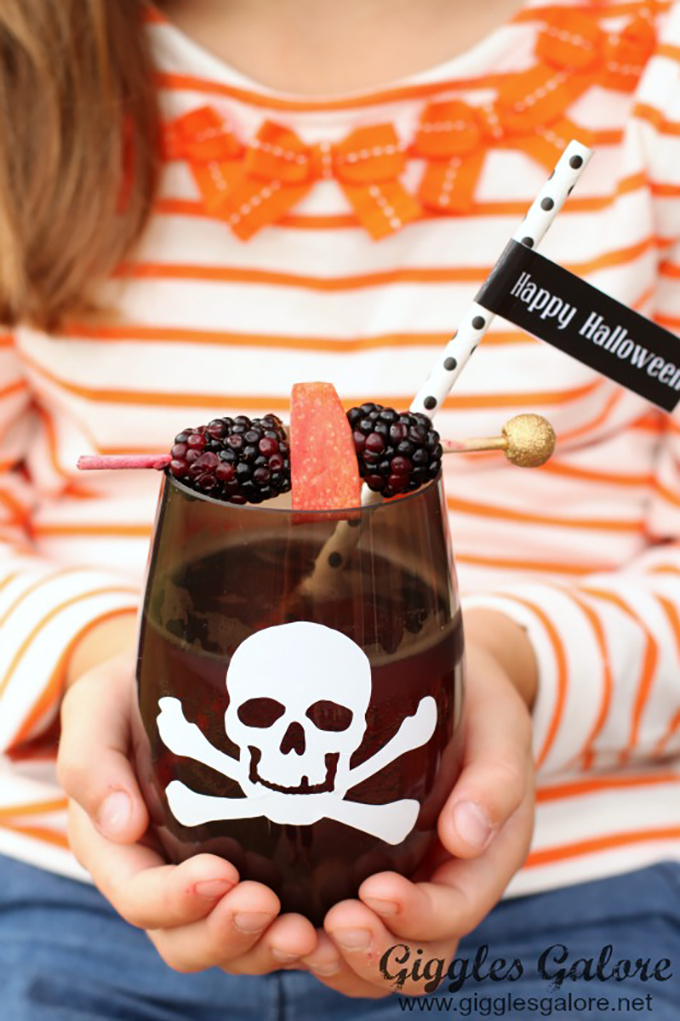 Add a paper straw with a Happy Halloween straw flag, along with a little blackberry and apple slice garnish to make it extra special.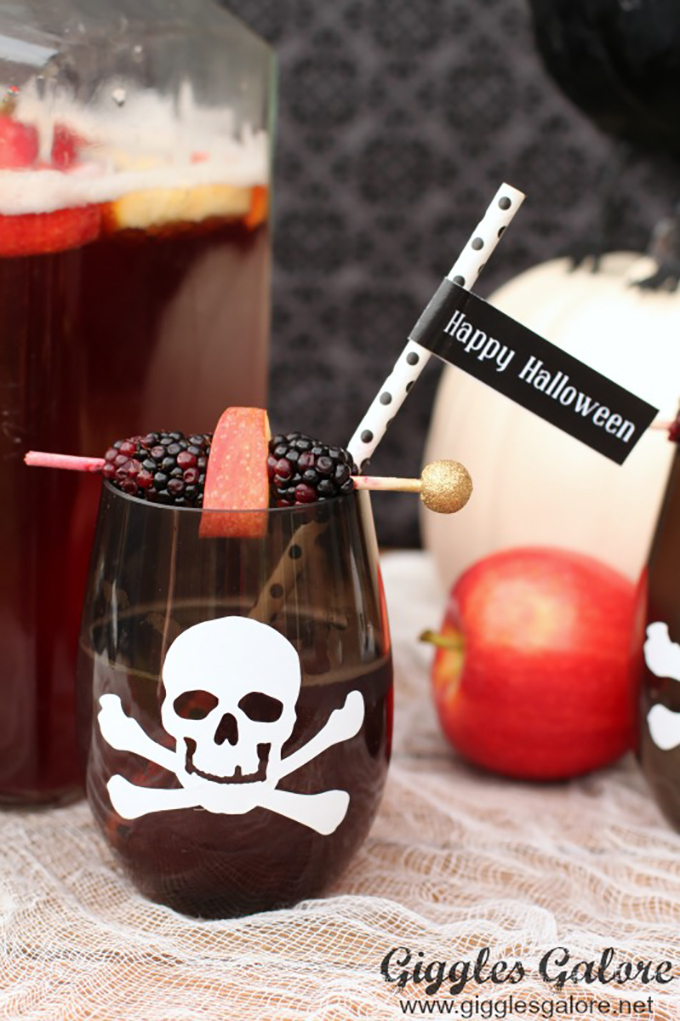 Serve your poison punch to your little guest and watch them enjoy! It's a delicious blend of flavors and this kid-friendly poison concoction will disappear quicker than you can say "wicked witch!"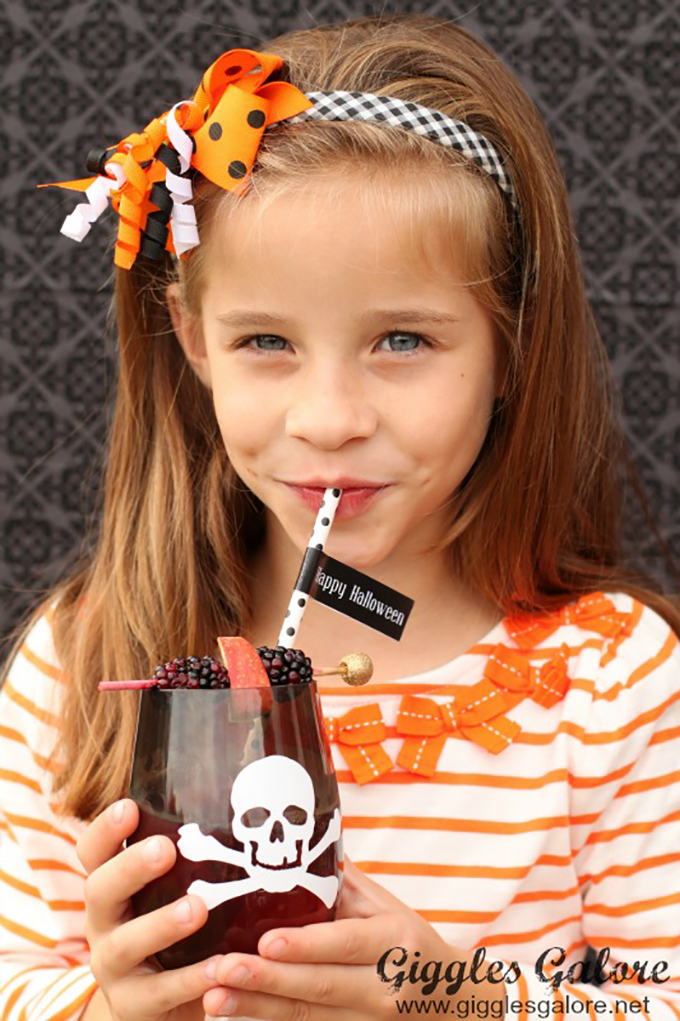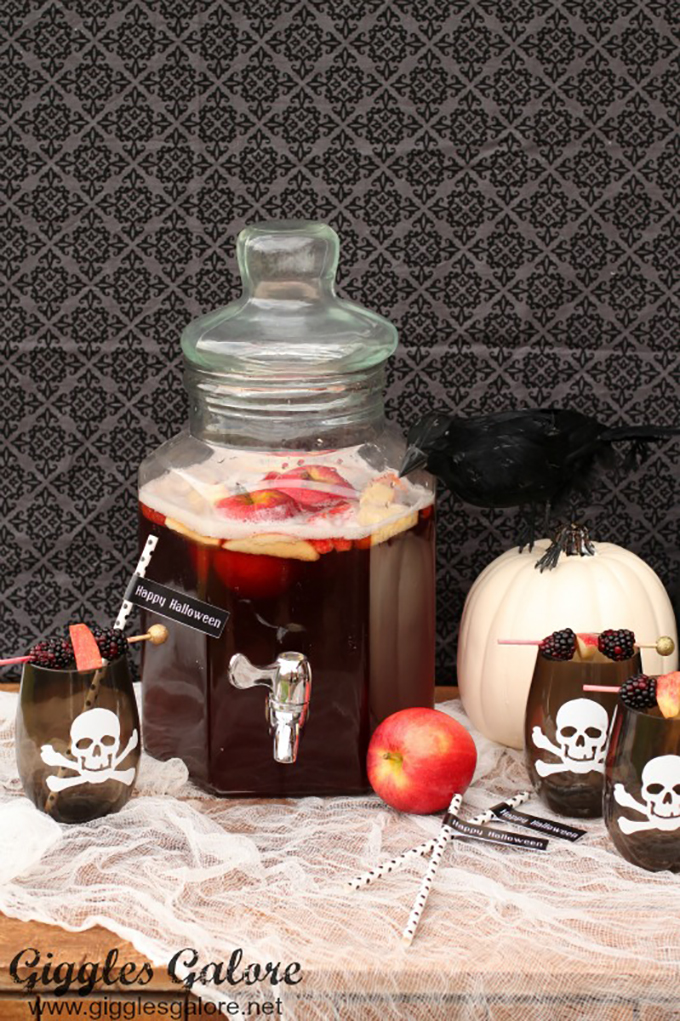 Now that you have the perfect drink recipe make sure you check out our ideas for 17 kid-friendly Halloween treats. Our Mummy Pizzas make the perfect dinner before trick-or-treating and kids will love munching on our easy Halloween Chex Mix.
What is your favorite Halloween themed food or drink?