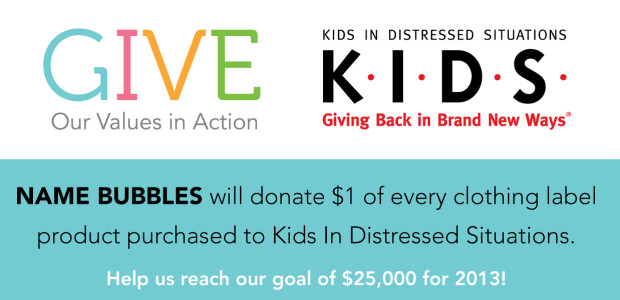 While researching nonprofit organizations for our 2013 Giving Program, it became clear that so many families in the United States and around the world were being impacted by natural disasters. I knew that I wanted to find a group that focused on helping children feel secure and comforted after being impacted by so much destruction. Our Director of Business Development and Bubble Blog contributor, Lauren Rose, received a post card from KIDS IN DISTRESSED SITUATIONS (K.I.D.S.) after Hurricane Sandy; from the moment she placed it on my desk and I visited the group online, I was deeply touched and knew they were the non-profit I wanted to partner with.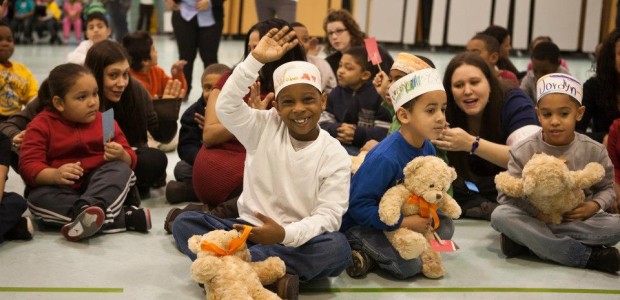 In January, a few of us here at Name Bubbles visited the team at K.I.D.S. and we were impressed with their passion, commitment, accomplishments and how they reach so many people. They are a unique charity model that connects companies with nonprofits and organizations. Only new merchandise is distributed because it's donated from some of the largest companies and brands focused on children. Because of this, K.I.D.S. take every dollar that is received through donations and are able to distribute $10 dollars worth of new merchandise for families and children in need of new clothes, shoes, toys, baby items and books. It's amazing! In 2012 alone, K.I.D.S. distributed $112 million worth of brand new goods around the world. That merchandise made a difference in the lives of 5.2 million children. An astounding 97% of all donations given to K.I.D.S. go directly to children and families.*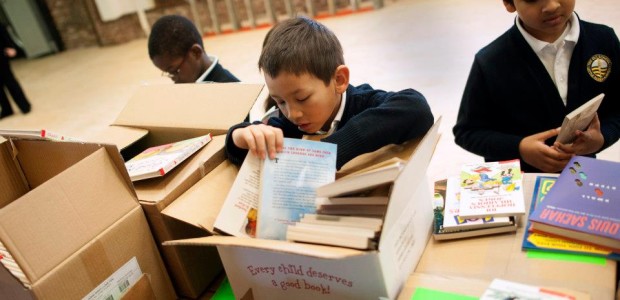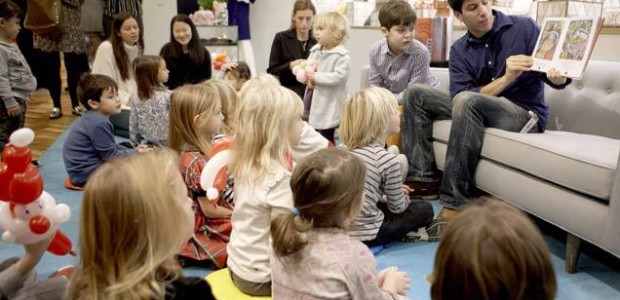 As many of our customers are aware, Name Bubbles selects a donation program every year. Our GIVE Program grew from one of our core values – Promote a Sense of Giving, and means a great deal to me. As I have mentioned before on the blog, many acts of kindness, regardless of their size, can truly impact the lives of others in positive and wonderful ways. This year, Name Bubbles is pleased to announce that it has upped the ante; we have committed up to $25,000 dollars to K.I.D.S. through our sales of personalized clothing label purchases. For every custom clothing label product purchased, of which there are 3 styles to choose from, Name Bubbles will donate $1.00 to the organization. Please visit our GIVE Program page to watch the video of this year's donation program and to learn more about the history of GIVE and our past nonprofit partners.
(*please visit www.kidsdonations.org for more details)