3-2-1-Contact!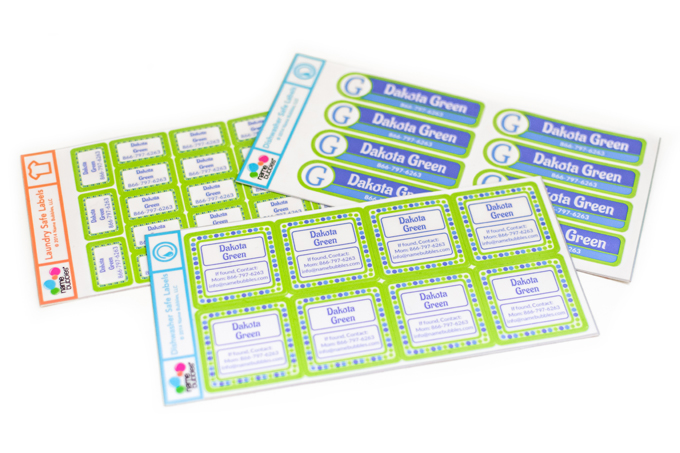 Our Name Bubbles Contact Labels have been a trending request over the past few months. JoAnna and Lindsay (our customer services gurus) have received a number of calls from parents asking which labels will allow enough room for a phone number. Actually, all of our labels have room for a contact number, but if you also want to include your child's name we recommend the following three: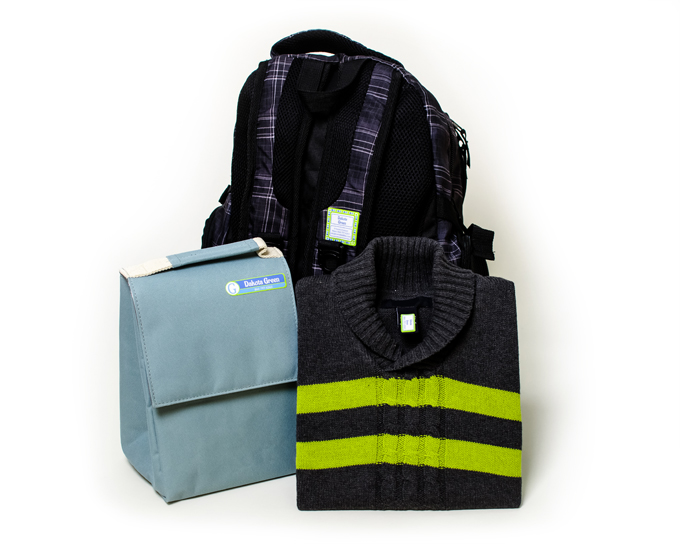 The small but mighty (helpful) Small Contact Clothing Labels have a press-and-stick application and are designed to fit onto a garment's care tag. We love seeing these labels on clothing layers during the fall and winter; they are a helpful way to avoid the lost-and-found bin. Your child's classroom number or teacher's name is also a helpful touch if you don't want to add a phone number.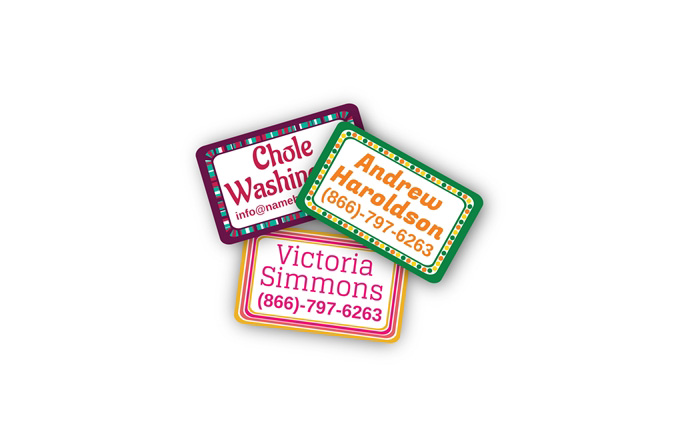 Our Rectangle Contact Labels are dishwasher safe. You select the color, font, and an icon or initial within the circle. This classic style was one of our first designs and has been a fan favorite for years. The label is durable and thin, not to mention  it fits great on sports gear, school supplies and even baby bottles. There is also enough room on the bottom line for an email or a tagline for your child.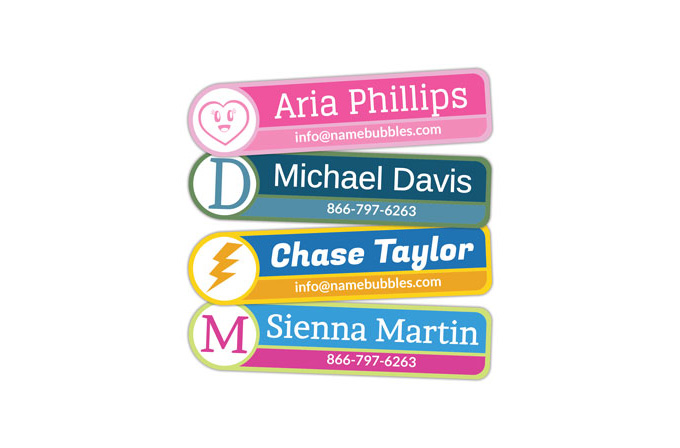 The king of the contact labels was designed to have the most function and hold the most information; it's our Square Contact Labels. We offer style choices to suite all ages and the flexibility to add three lines of information in addition to a name. We've seen special mantras and quotes come through, in addition to school or personal information. The space is yours to personalize! Helpful hint: be sure to choose wisely, our labels are made to last.