Every Monday morning at the Bubble Factory, the managers meet to discuss progress and projects. A few weeks ago, our customer service guru (JoAnna Schwartz), went over her items for improvement and mentioned a customer service request. Our customer mentioned that she would really like a pack of waterproof labels that have both the name and contact details, an ID Labels Pack. We all looked at each other and said, "That's a great idea, why didn't we think of that?"
The production and marketing teams went to work and created a new ID Labels Pack with the following versatile waterproof and dishwasher safe name labels: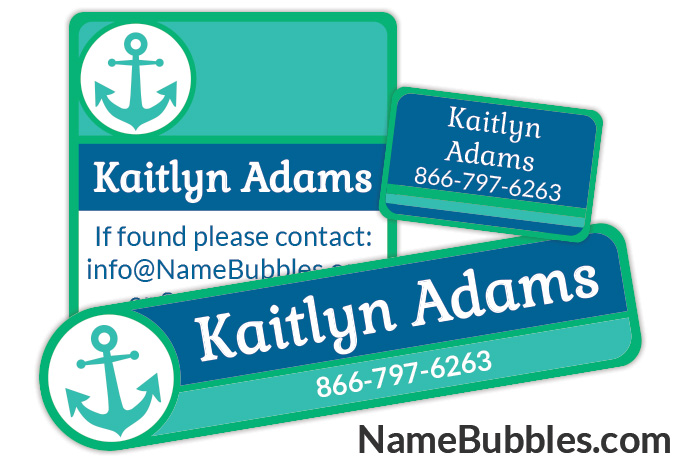 28 Small Contact Clothing Labels -If you have a child like mine, he is always leaving things behind. I put our contact clothing labels on all of his winter clothing and even received a call from a mom who saw his gloves in the lost-and- found at school. Though my son checked he completely missed them; I am sure it was similar to him looking for ketchup in the fridge, "Mom, I can't find it!" I guess we Moms have the superpower of finding things, and a phone number on clothing and outdoor gear is key. Now that it's summer I love putting these waterproof and laundry labels on his towels too!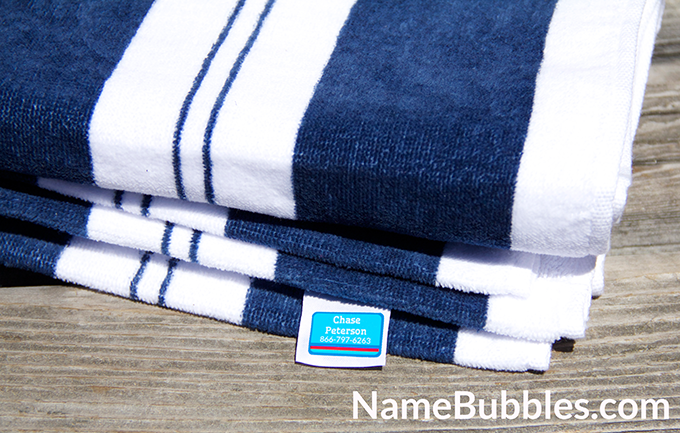 8 Rectangle Contact Labels– Our bi-level style of the Rectangle Label offers an additional personalized option, an extra line for a phone number or an email address. These dishwasher safe labels are also weather proof and can be used on sports gear or just about any item leaving the house. We've seen them on backpacks, lunchboxes, guitars, and baseball bats. You'll be surprised how many times you want to label something with your phone number, big ticket items are such a bummer to replace.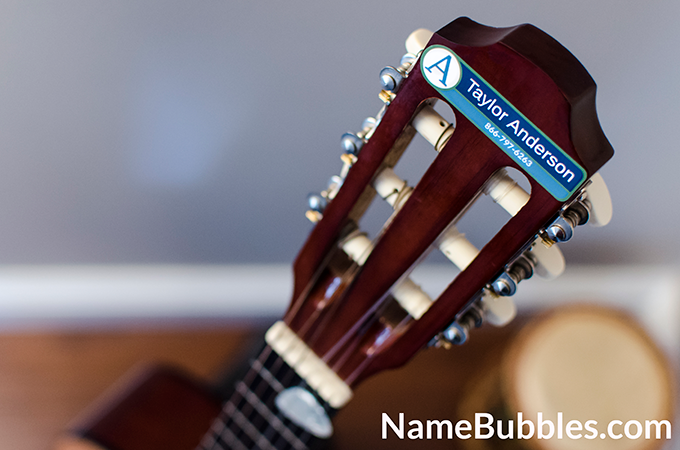 8 Square Contact Labels– This identification label provides the most customized options with room for three lines of personalized information and the family or child's name. I've seen this label used on booster seats, food containers, laptop computers, and on children's portable gaming devices.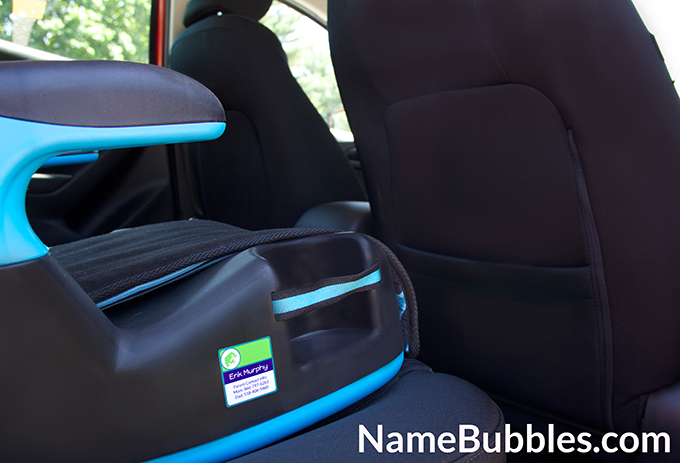 A couple of years ago, I found an iPod Touch under a slide at the playground. I knew someone was going to have a very bad day and would have called that moment, but I didn't have any contact information. I ended up leaving the iPod Touch out of the sun and back under the slide hoping the child would retrace steps and find their device. Parents do look out for other children and want to help when they can.
A big "Thank You" goes out to our customer who suggested our ID Labels Pack, and I know parents will be helping parents by making phone calls when they find other children's items left behind or forgotten.  Our new ID Labels Pack has a total of 44 waterproof  identification labels and I think you will find that they can be used by the entire family.