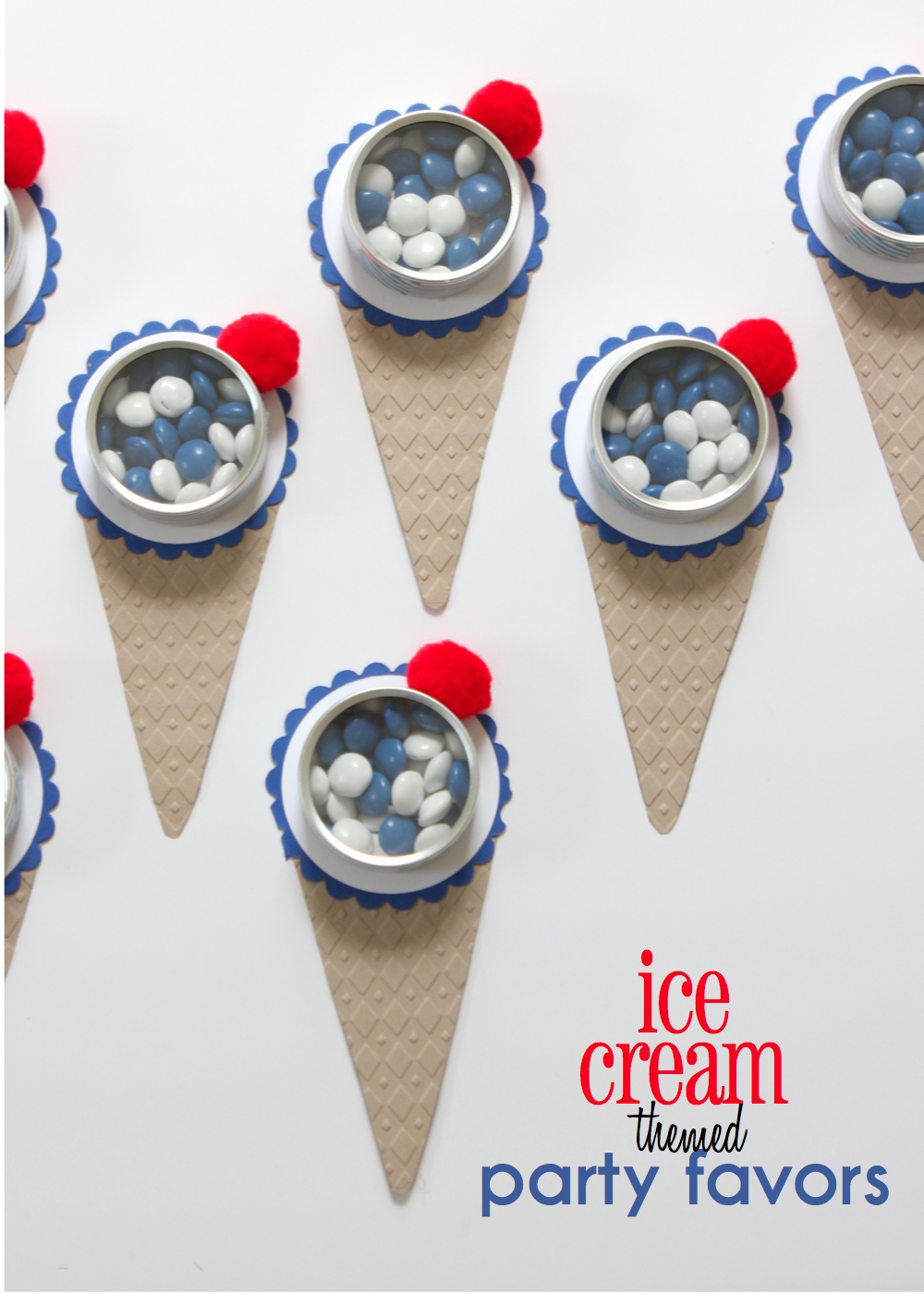 Ice cream party décor and ideas abound on the web; and having just thrown an ice cream-themed baby shower, I now know why! Replicating this sweet treat with paper and tissue products is just so much fun, and the results are simply adorable. One of my favorite crafts from the entire party was the sweet little take-home gifts I made for each guest. With some basic supplies, these easy and inexpensive ice cream cone party favors are sure to delight your next party crowd, no matter their age or the occasion!
To make similar favors, you will need the following supplies. Don't forget to coordinate the colors with your party theme (in my case, a boy baby shower!).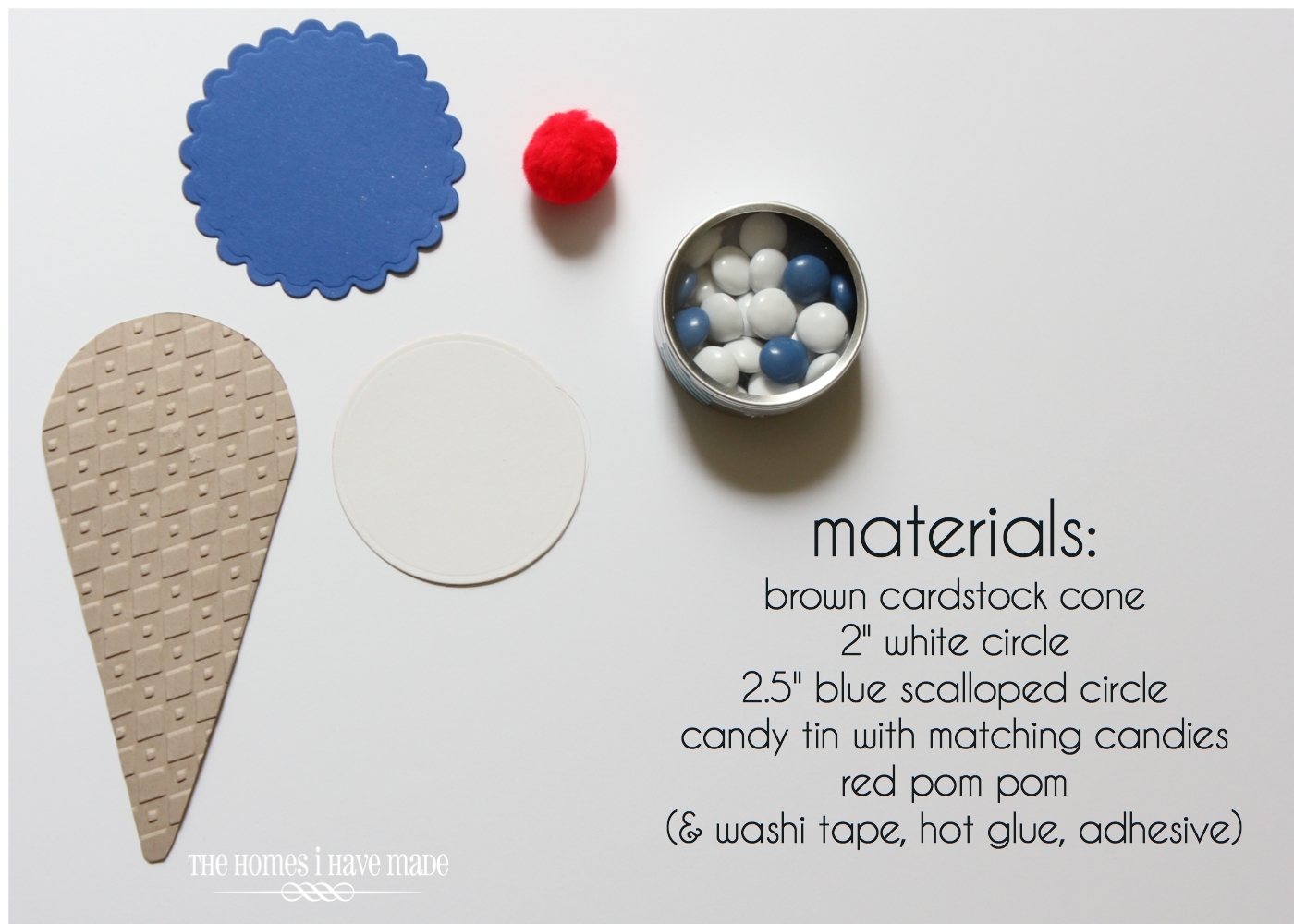 The candies, tins, and pom-poms can be found at your local craft and/or party store. To make the white round and blue scalloped circles, you can trace the shapes and cut them out with scissors, use a die cut machine or punch them out with punches. I cut mine using a Big Shot Die Cut machine and framelets.
To make the cone shape, first trace a circle that is a bit larger than your candy tin onto white cardstock. Then, using a straight edge and pencil, draw a triangle off the circle, rounding the tip to look like a cone. Once you have a shape you are satisfied with, cut the template out of the white cardstock.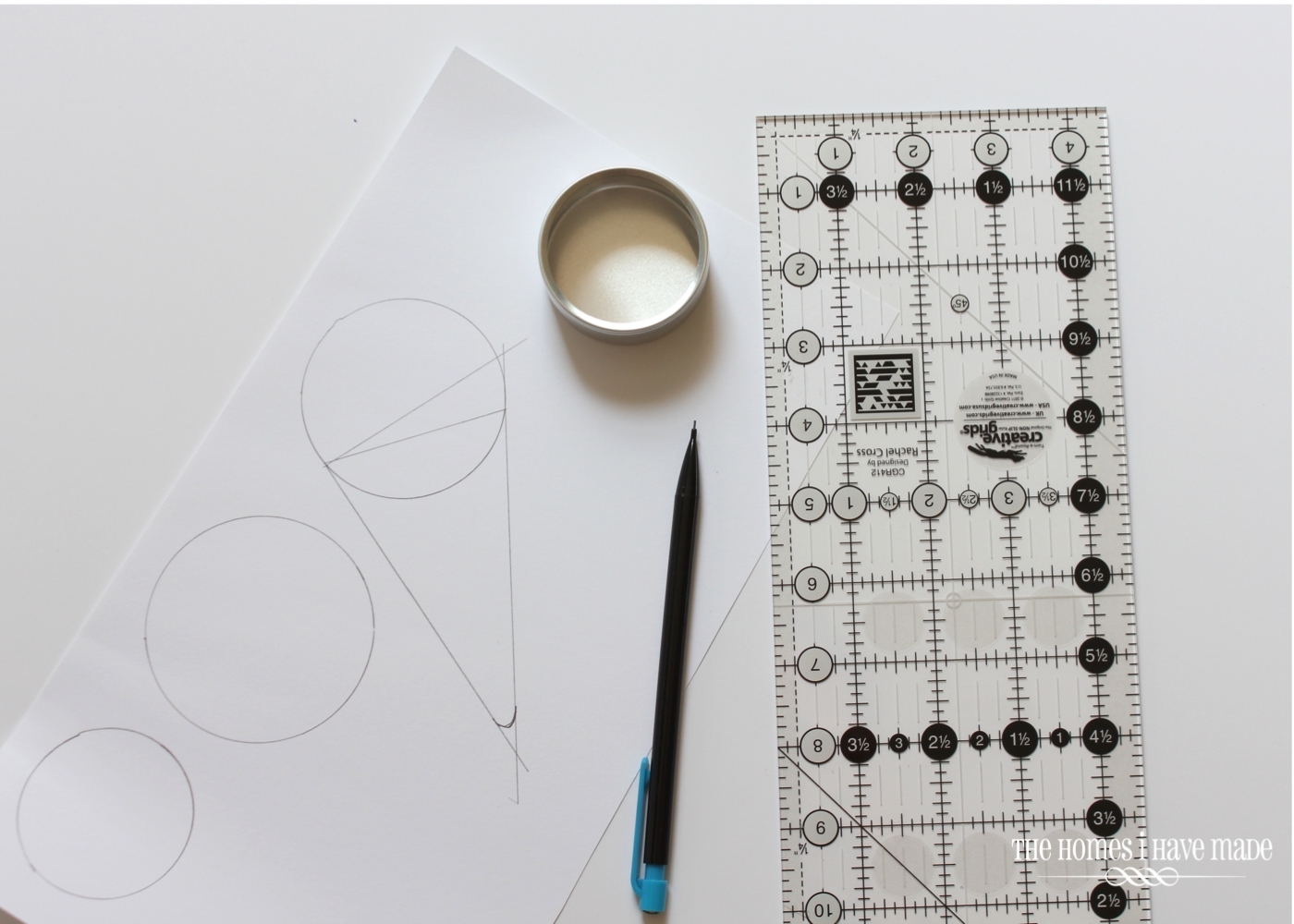 Next, trace your cone template onto sturdy brown cardstock as many times as you need (one favor per guest!), and cut them all out with a scissors.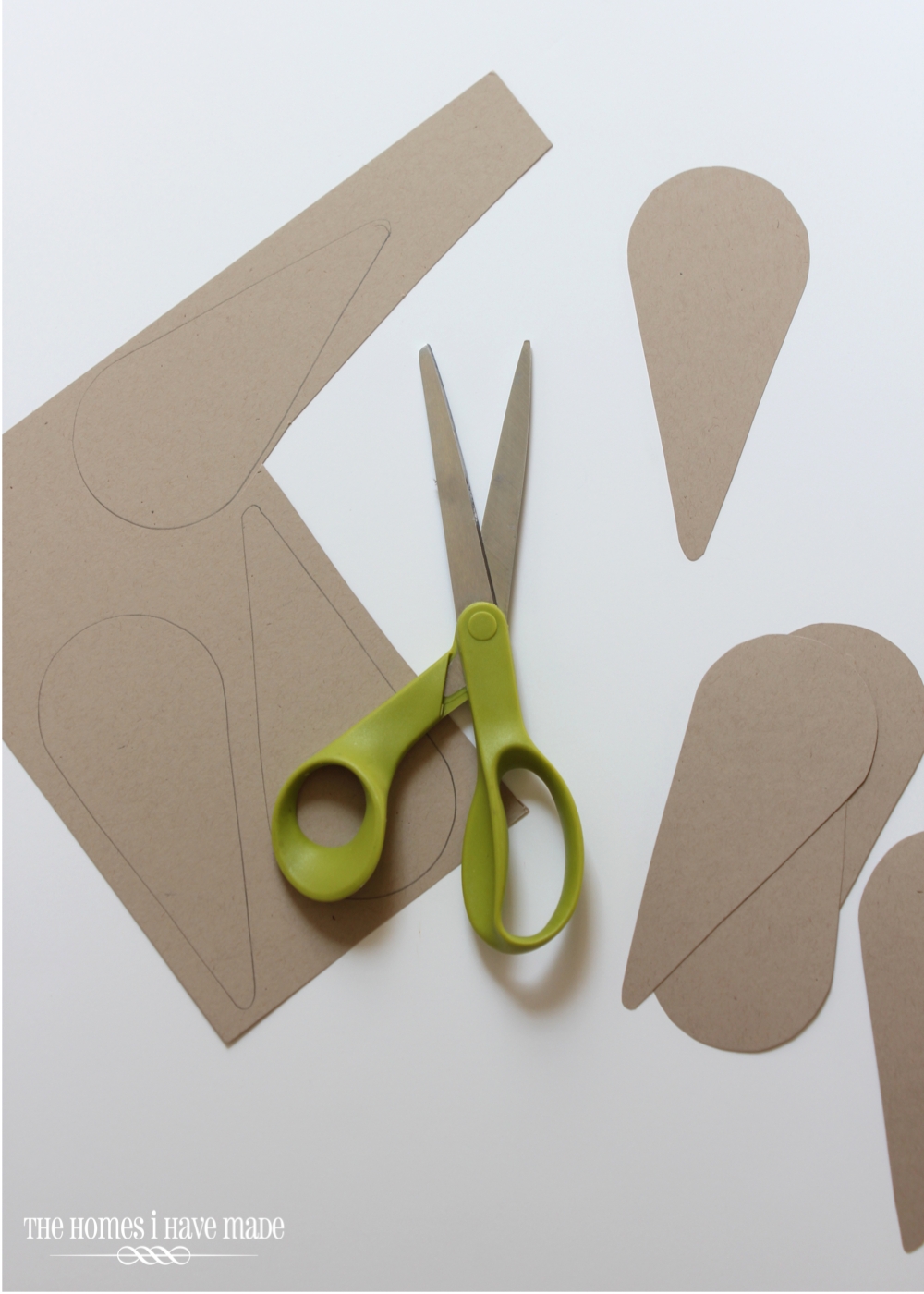 To give the brown paper cones a little more of an ice cream cone look, run each one through a Sizzix or Big Shot with a textured embossing folder. You can always start with some textured cardstock, re-create the look with a brown gel pen, or skip this step!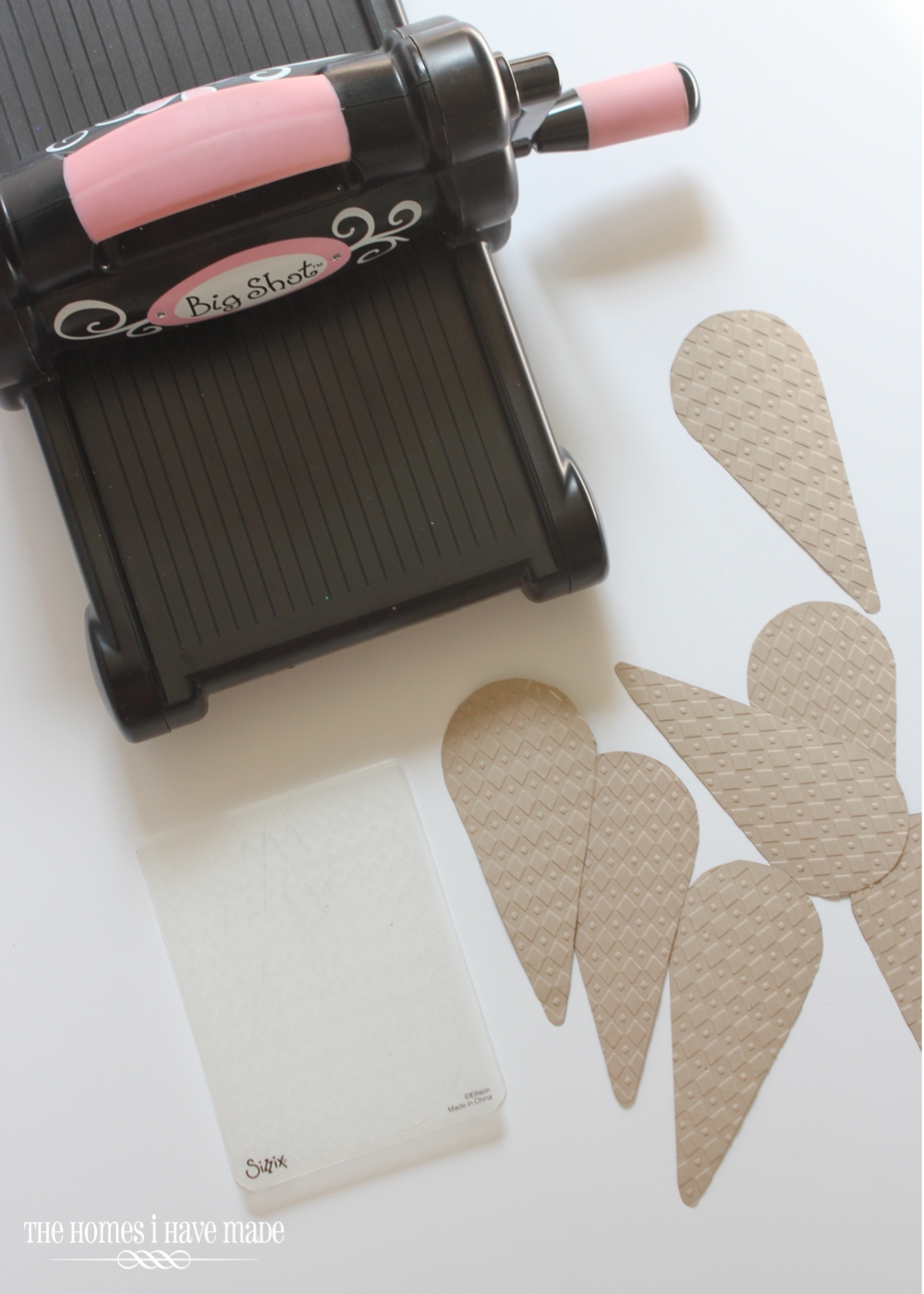 To put the paper elements of the cone together, attach the cone, blue scalloped circle and the white circle to each other using roller adhesive.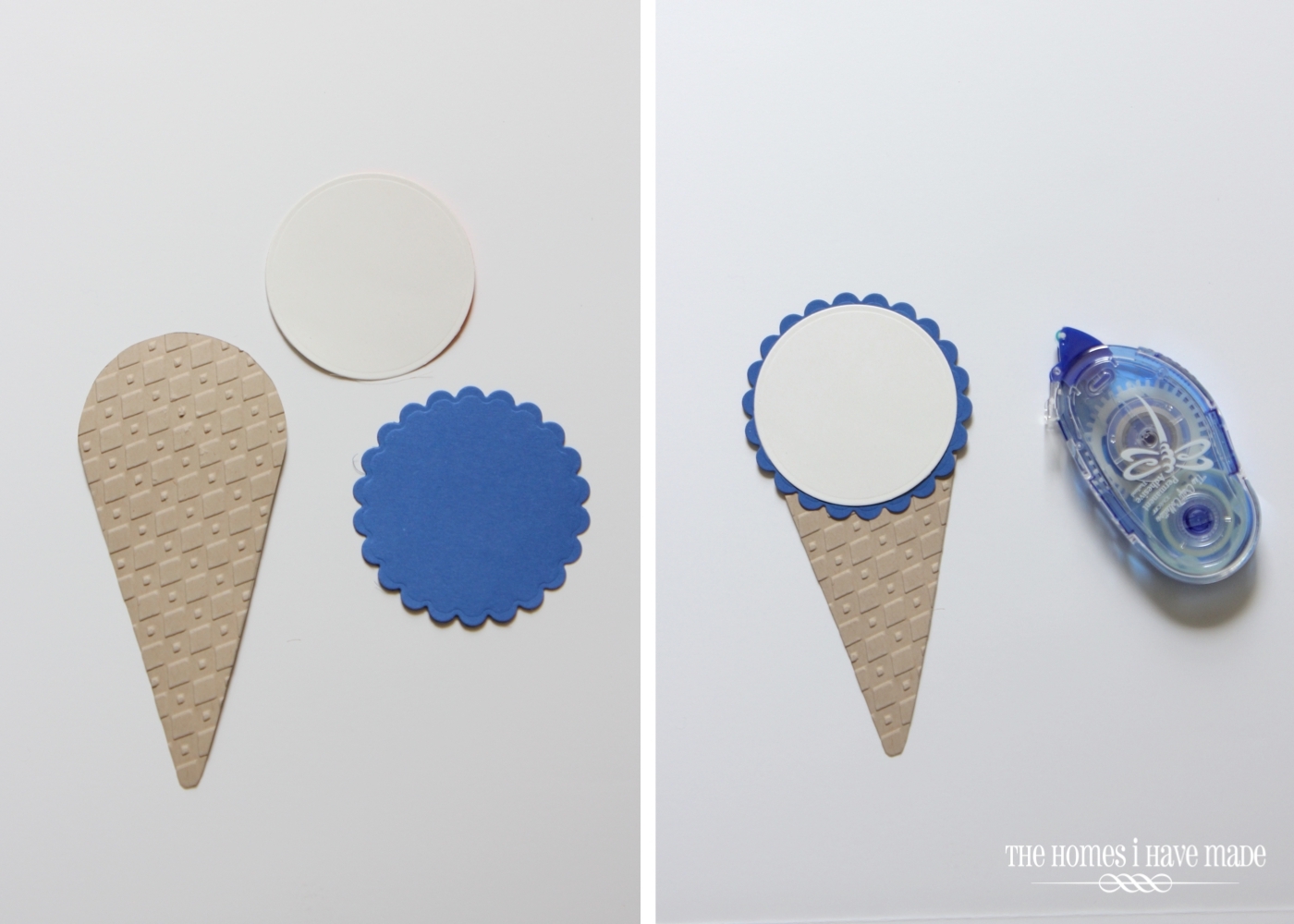 Before attaching the tins to the paper cone, it is best to first fill them with candy and secure the sides with tape. A coordinating washi tape is a fun detail here and keeps the tins from popping open unexpectedly!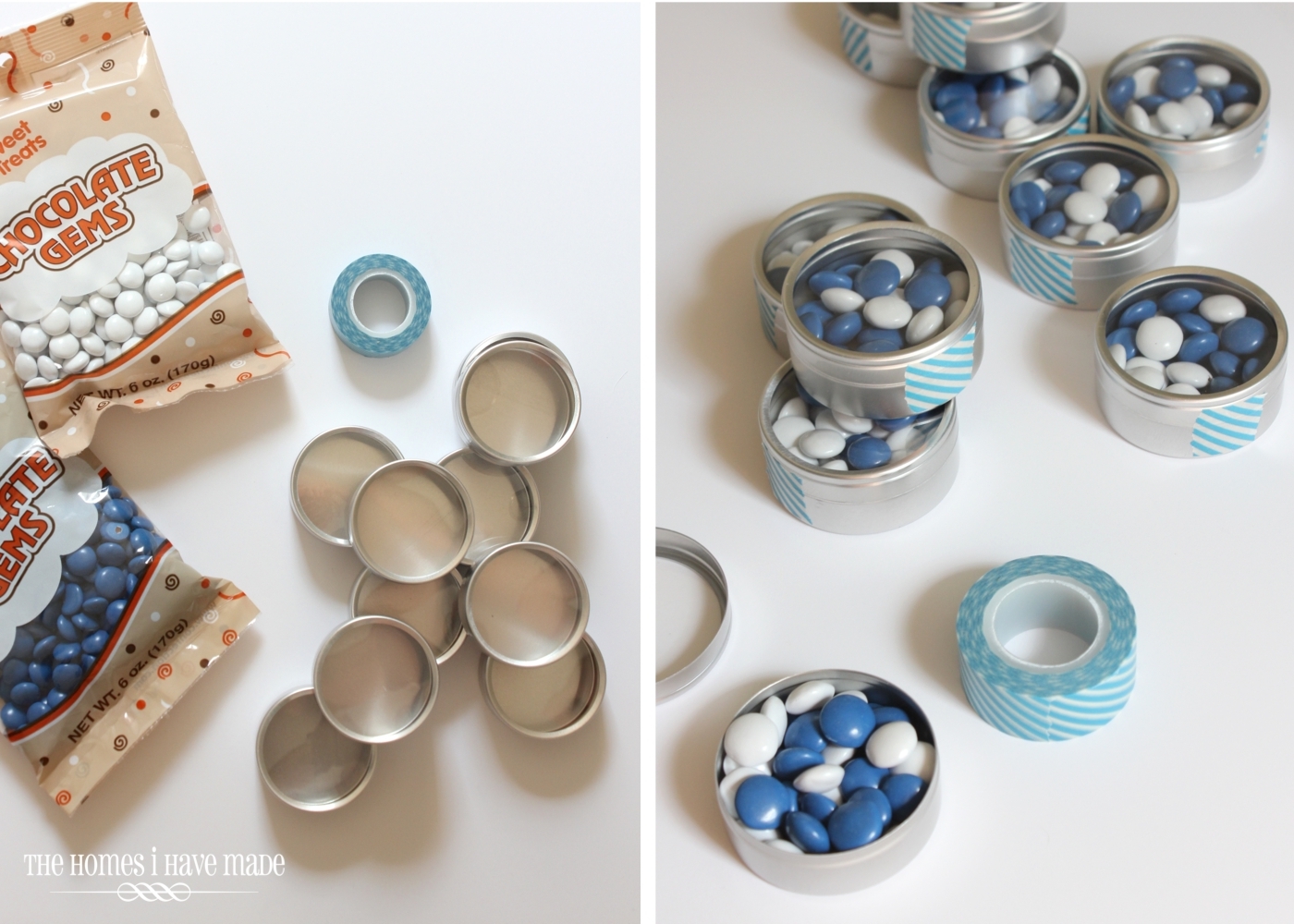 Finally, attach the last two elements (the candy tin and the red pom-pom) with hot glue rather than roller adhesive to ensure they are nice and secure.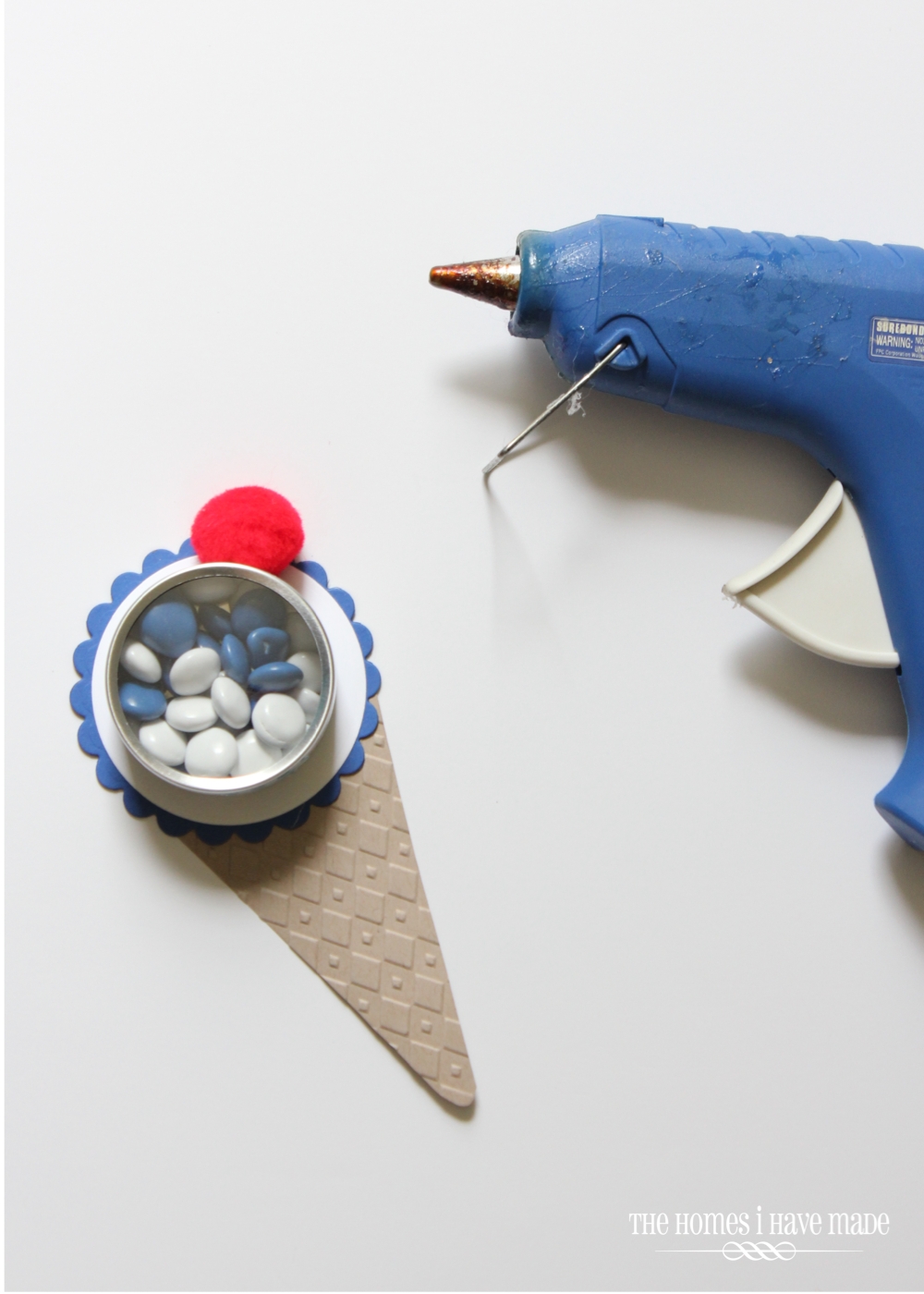 And that's it! Make as many as you need for your guests…and then be ready to scoop up the compliments as people "oooo" and "aaah" over this clever little thank-you gift!