It's that time of year when we need to start digging out our coats and scarves to keep warm with the falling temperatures.
This season however, I'm using my scarf in a different way.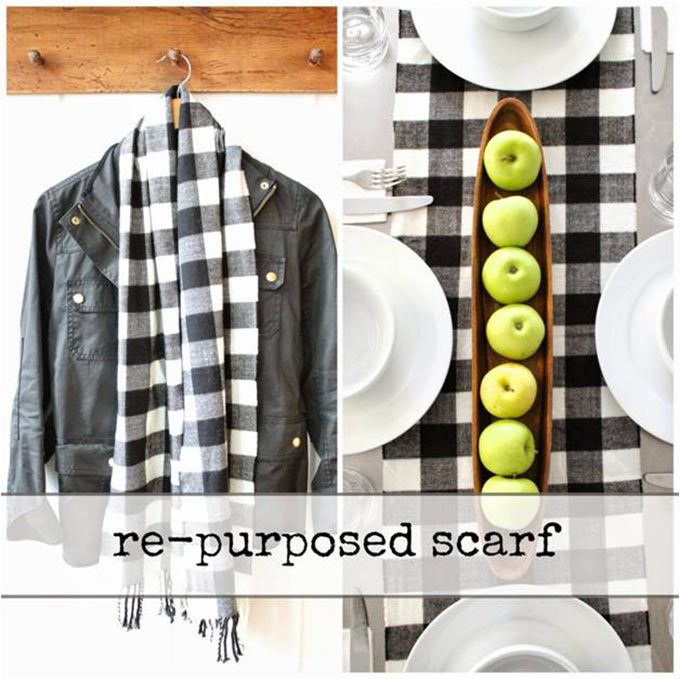 Instead of around my neck, I'm trying out this checkered scarf as a table runner in our kitchen!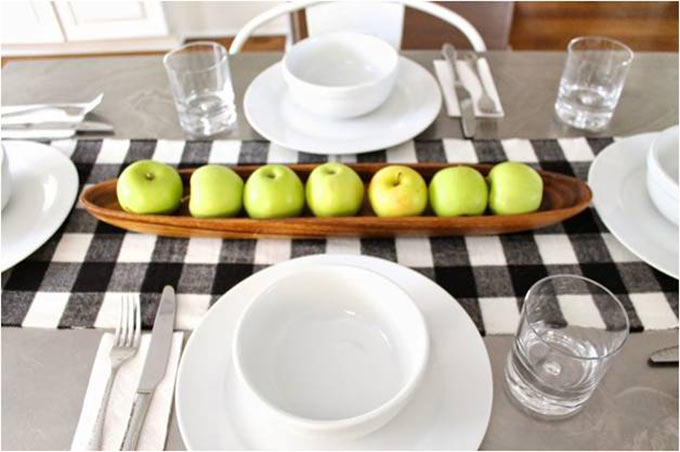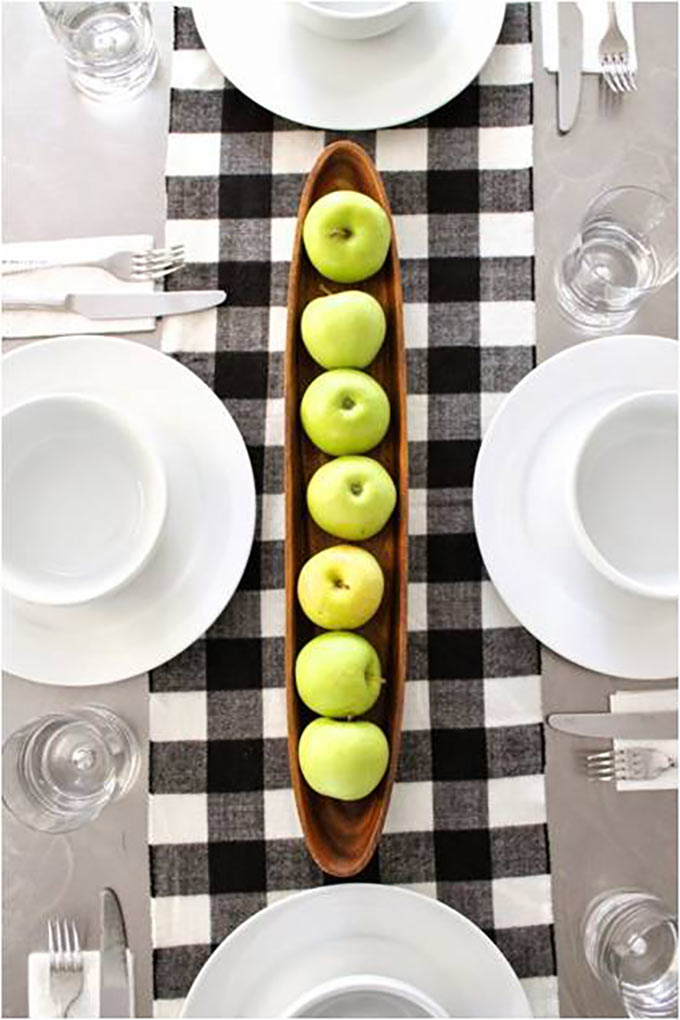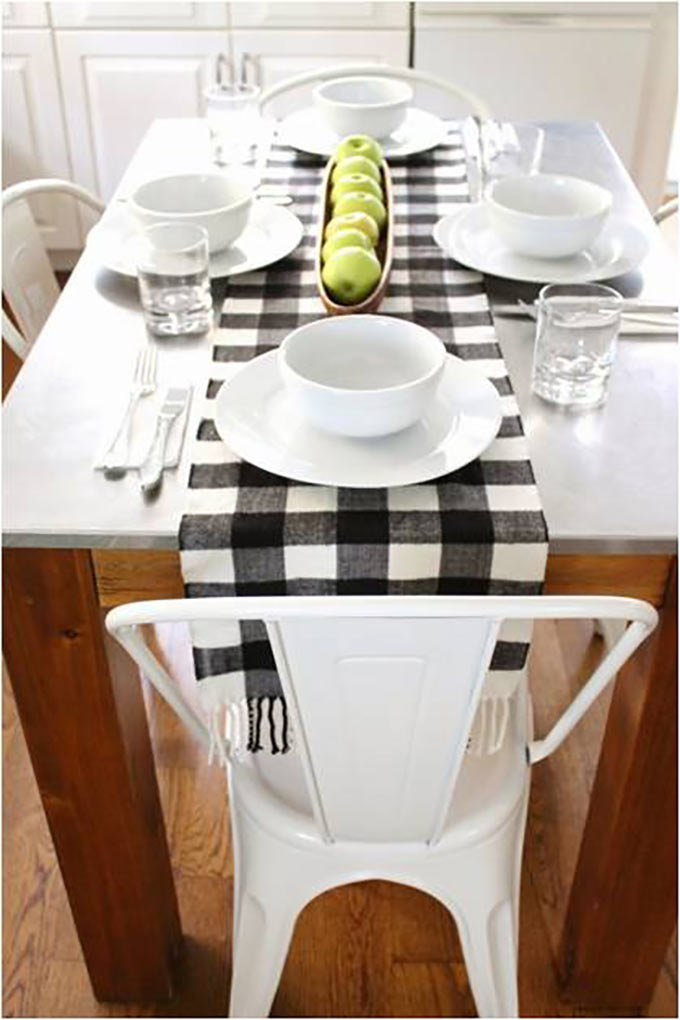 I like how the green apples pop against the black and white and it will be fun to try different centerpieces with the scarf table runner as the season continues.
I'm thinking some bright red cranberries will look great for Christmas.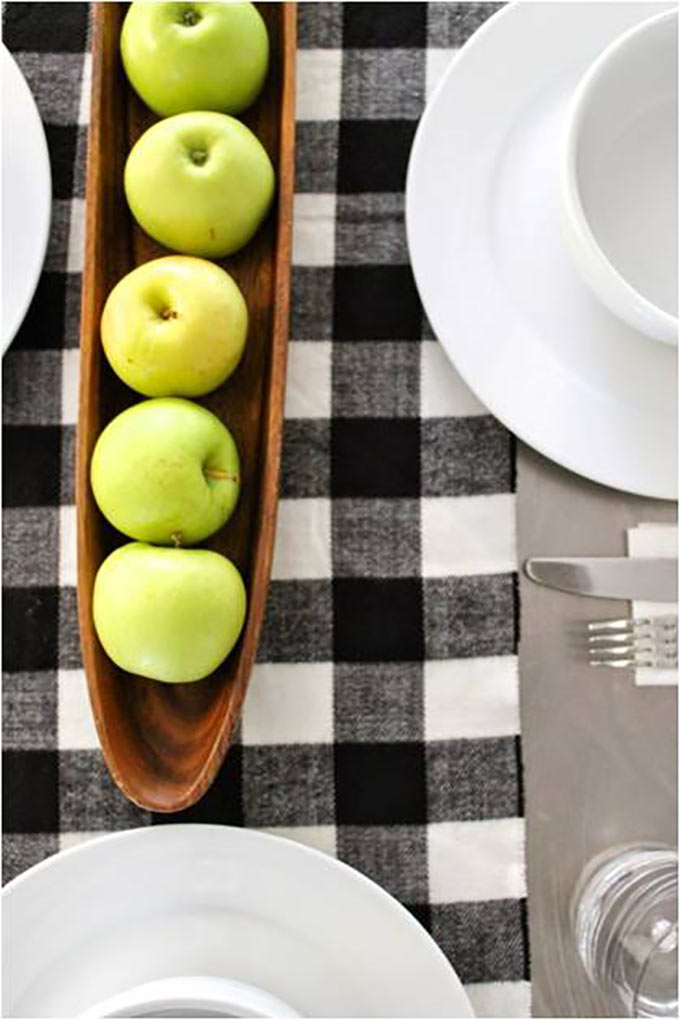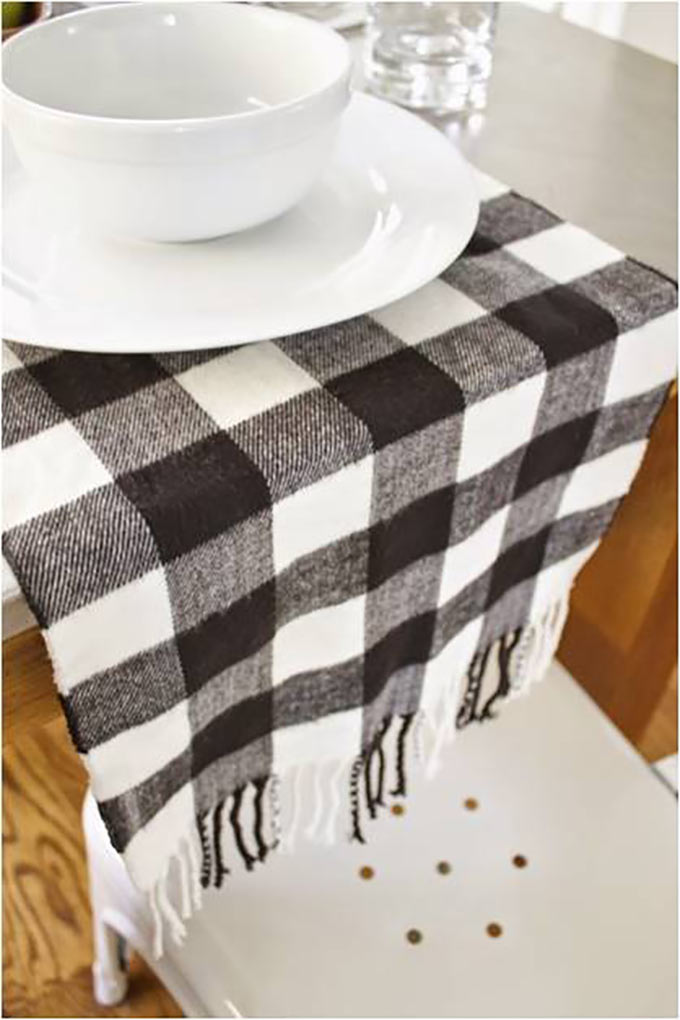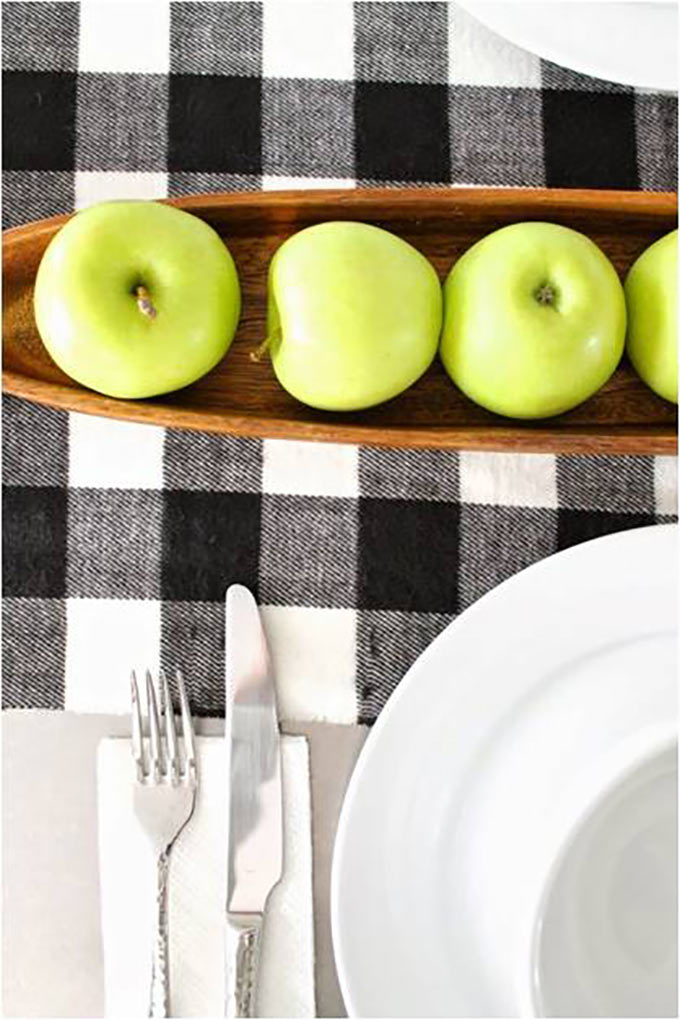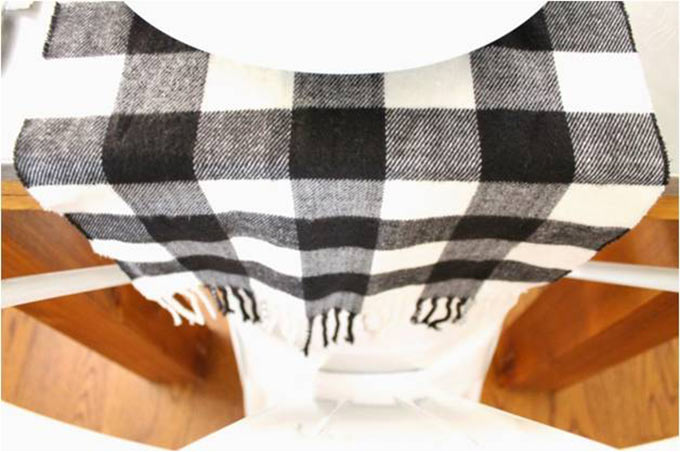 I love re-purposing things in unexpected ways!