It's Mother's Day again and this year seemed to go faster than the last. Perhaps it's just me but when we brought our son home from the hospital over six years ago, life seemed to jump into a fast forward mode. Because of this, I look to make memories and moments with my son in the little things we do through the day and to keep things simple. While making the Name Bubbles Mother's Day card together, my son spent most of the time thinking and writing his answers in the wheel.  Once he was done, we spent time laughing about the items he wrote and spinning the wheel round and round to reveal each answer.
What You'll Need:
– Name Bubbles 'Happy Mother's Day' Printable
– Scissors
– Glue
– Xacto Knife
– 1 Brass Pushpin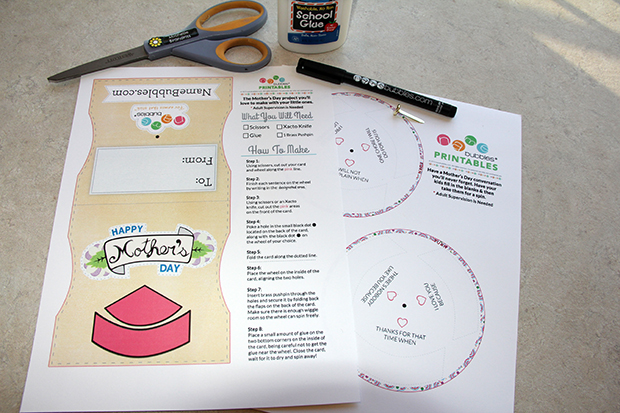 Take the time to gather all of the pieces before you get started, it will keep the process going and help young ones to stay interested in the project. I also printed the card on thicker paper stock and do recommend it if you have any available.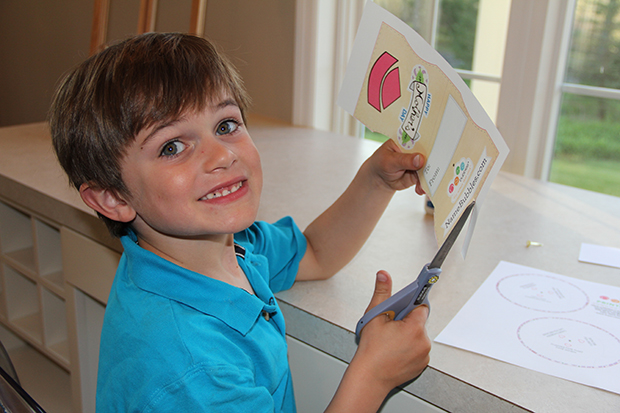 If your child is old enough or has safety scissors to cut the project out, than be sure they are able to follow the pink outline and not the dotted line.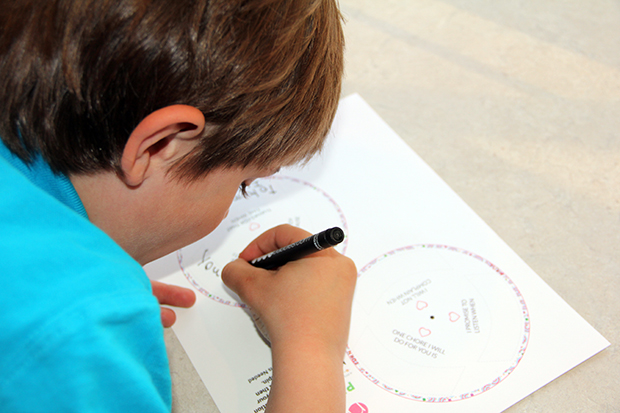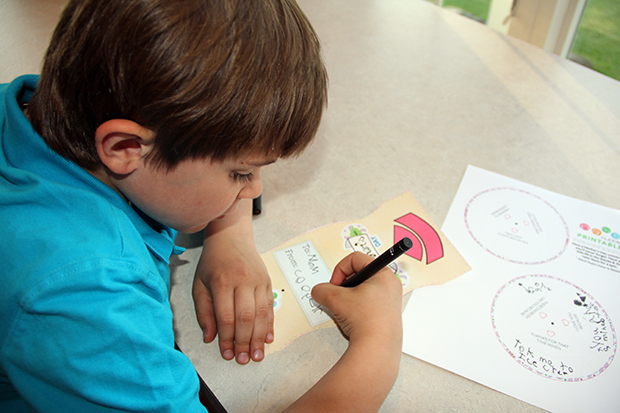 There are two wheel selections that your child may choose between, one is sweet and the other is fun. The good news is that they are printables and you can make as many wheels as you would like or make one for a favorite aunt or grandmothers.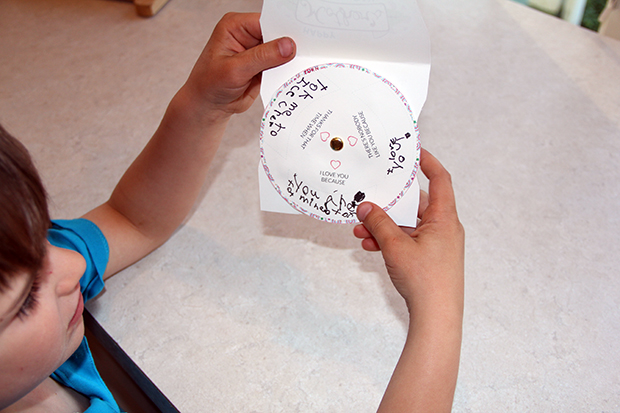 Once your child has written their messages on the wheels, the turning wheels should be cut out and glued back-to-back for thickness. When the glue is dry, push through the designated holes with a brass binding pin or push through with something more substantial if you are using card stock, I used a wine bottle opener.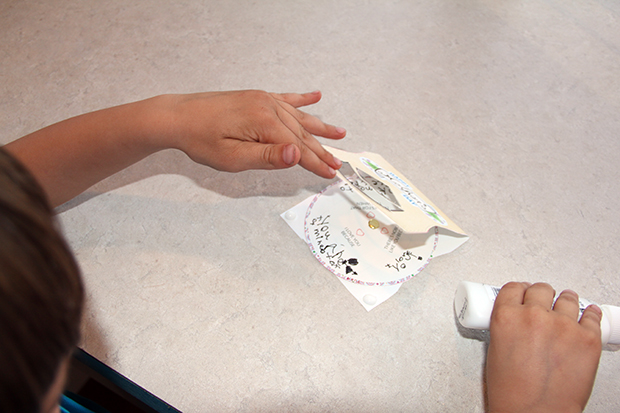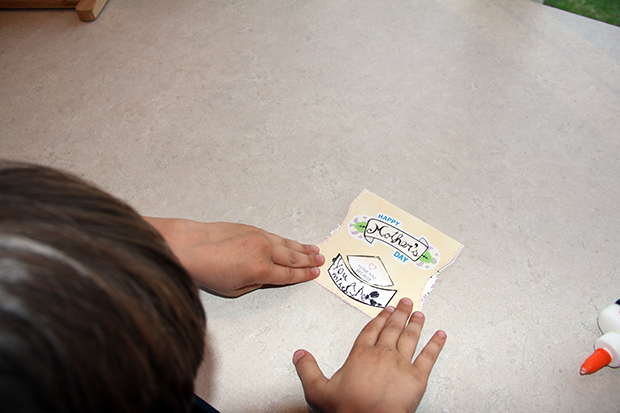 A small drop of glue should be placed in both bottom corners, a glue stick or tape can also be used. Take care so the glue doesn't interfere with the moving wheel. The dots of glue in our image are TOO BIG; I had a little touch up and clean up to do before we could close the card.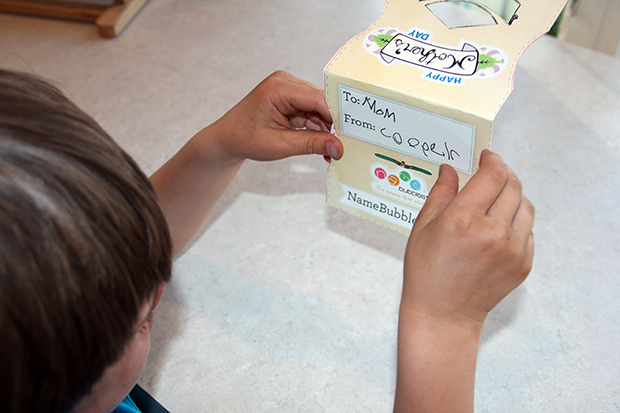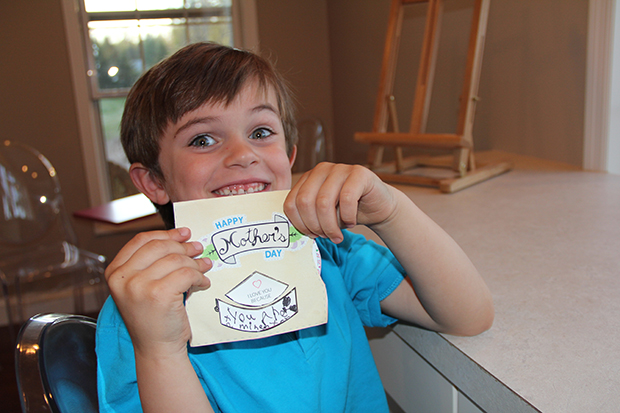 Once the glue is dry, the card is done except for the To and From on the back. Enjoy your Mother's Day card and I hope the card and the memories stay with you for many months.
Happy Mother's Day – The Name Bubbles Team