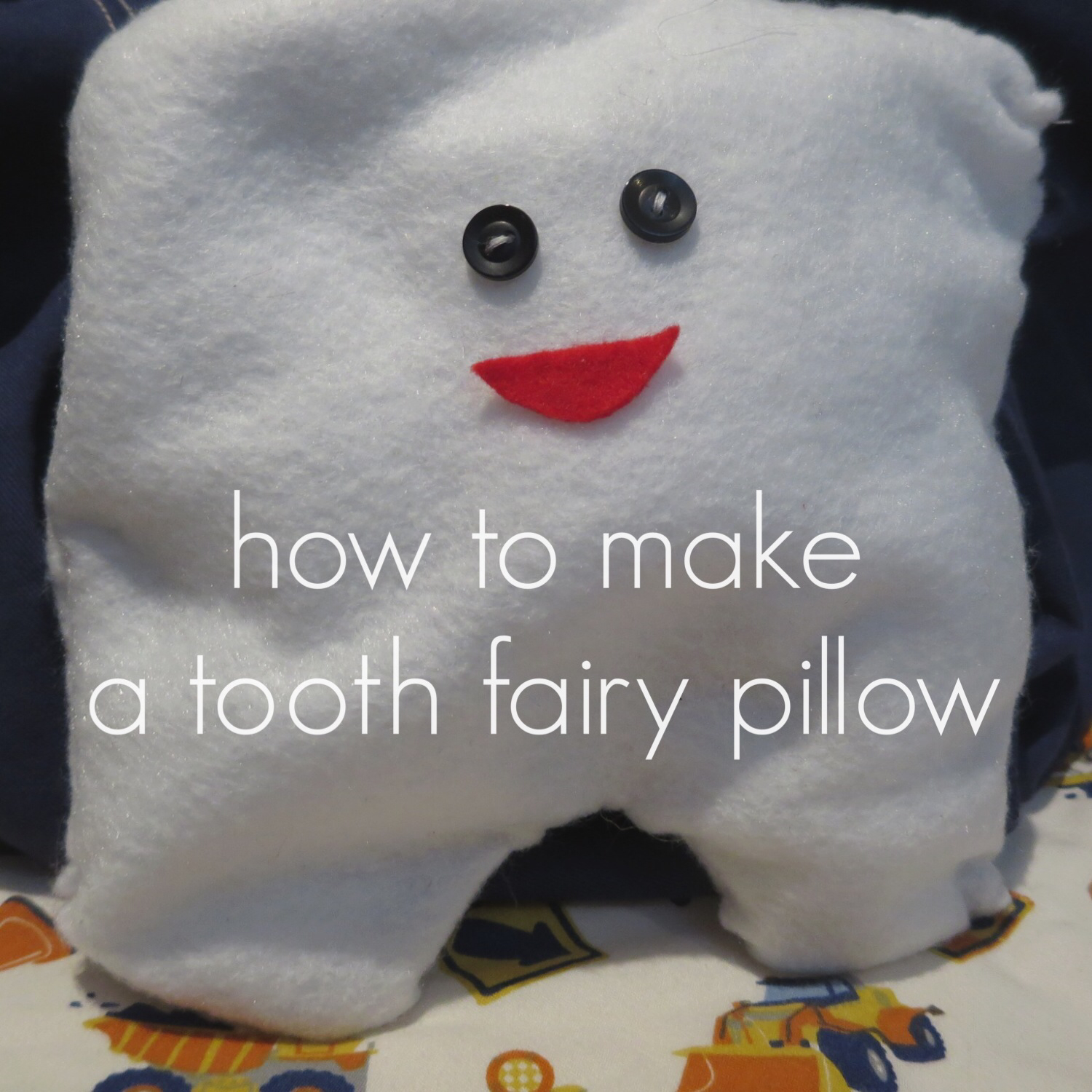 Lately my guys' teeth have been falling out one by one and it feels like the tooth fairy visits our house weekly.  It sounds like the other kids at school have been getting visits too and I know this since my guys came home one day demanding that they need a tooth pillow because some friends have a special pillow to put their teeth in. I heard this on a day I was determined not to shop so I bravely told my guys that if they could describe what they wanted I would make it for them.
This tooth pillow starts with two pieces of white felt. (I think these were 9×11) I drew a tooth shape with a marker then cut it out twice.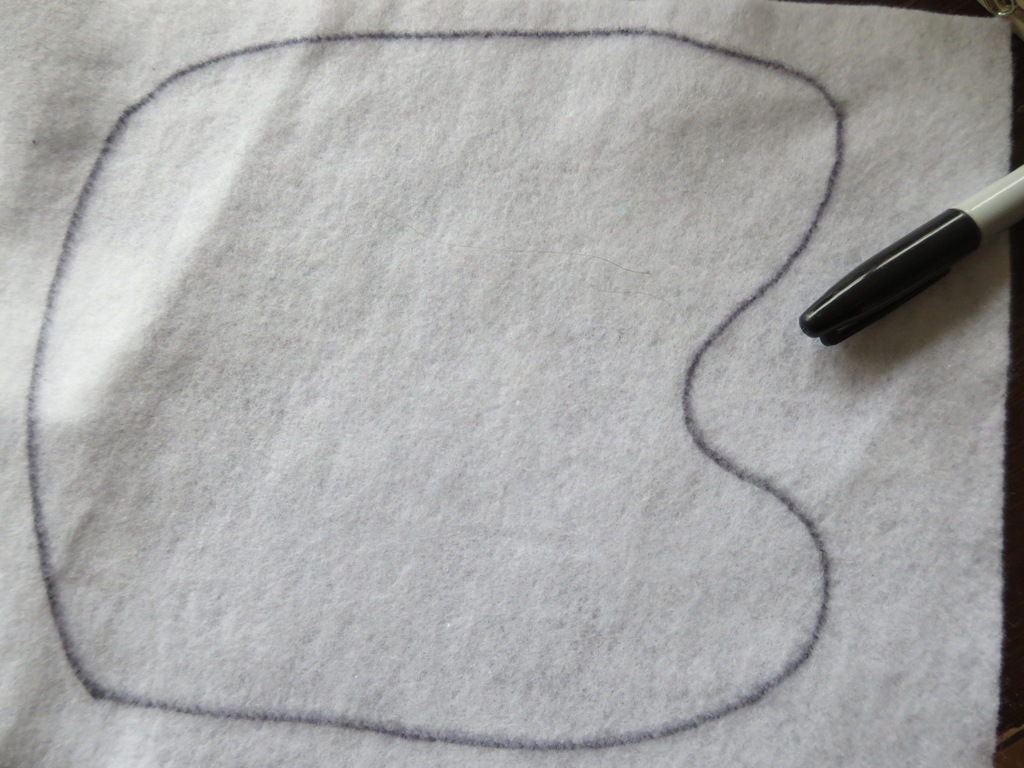 I then sewed around the marked side-you could probably even use felt glue or a sewing machine if you know how-you just need to get the two pieces to stick together. Then when I was nearly an inch from having my sewing meet where it started I stopped and made a knot and turned the project inside out so you can't see the stitches.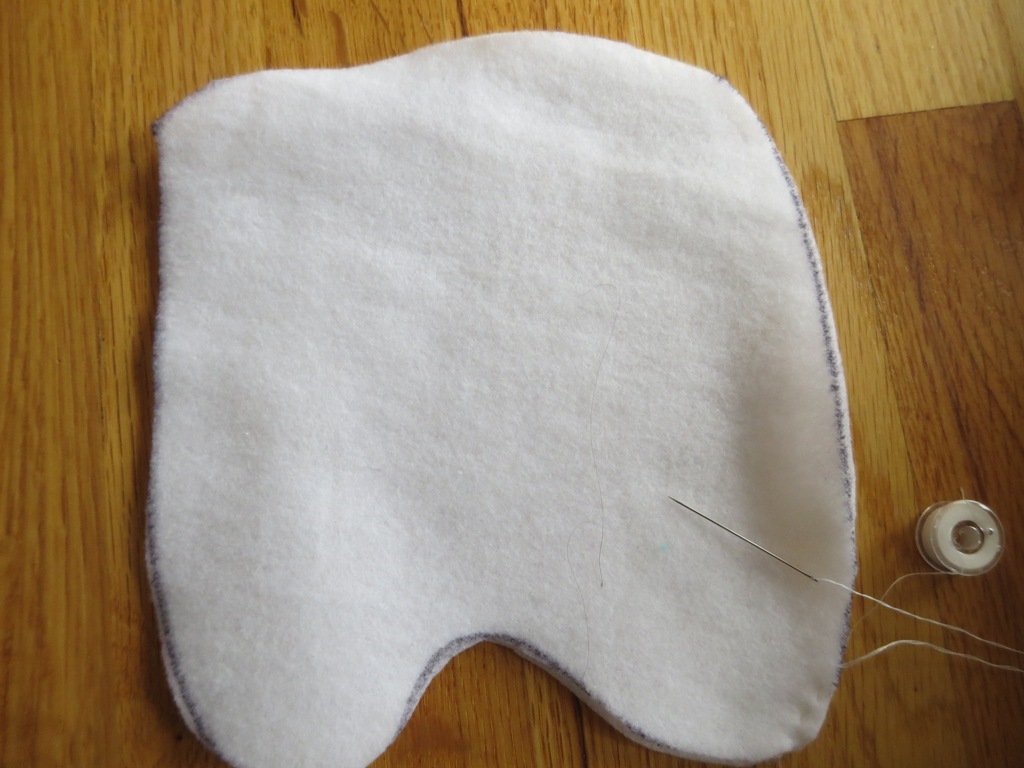 Then I stuffed it full of an old cut up t shirt.  (You could also get real stuffing, but I wanted to make this from stuff I had on hand.)
I sewed the tooth the rest of the way.
Then it needed some button eyes and a felt  mouth on the front (you could add sparkles, a crown, some sequins, but my guys did not want ANY of that).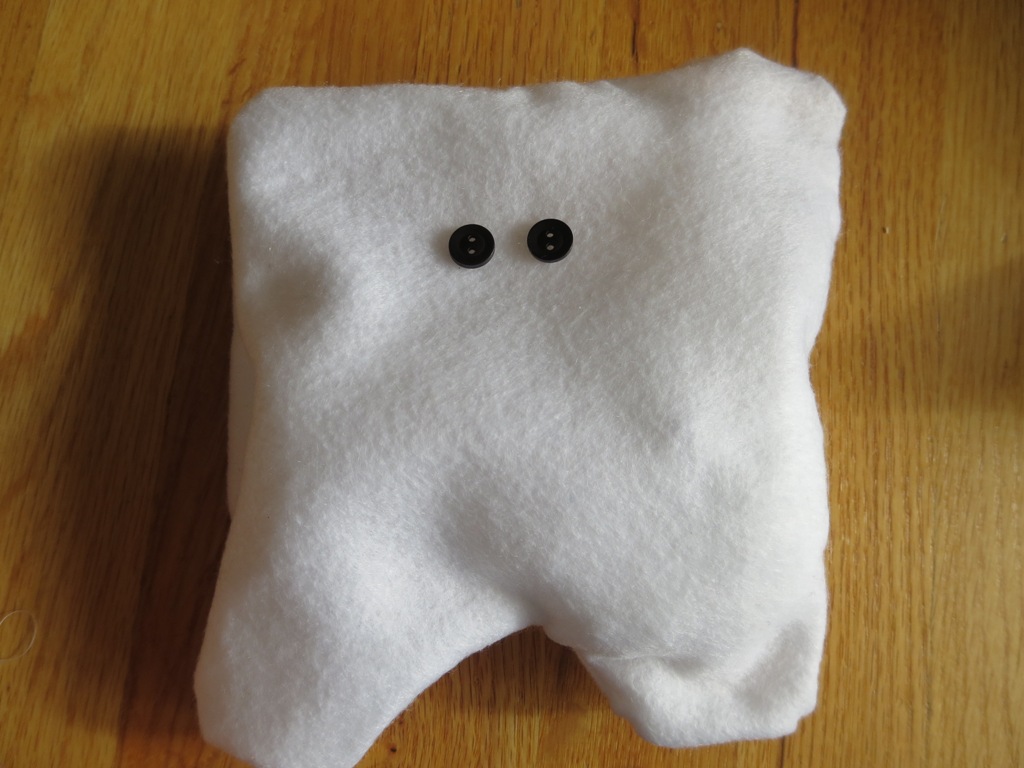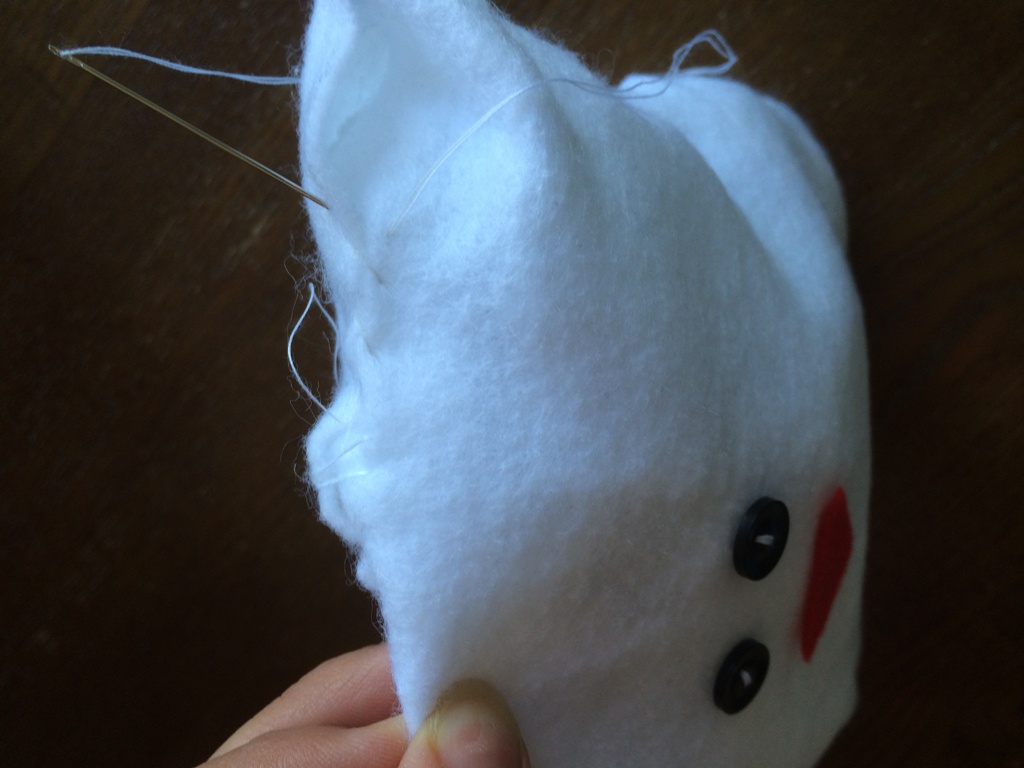 But this tooth pillow needed a pocket on the back for the tooth and I just glued it on.
I was proud because I didn't buy anything to make this project. (If I didn't have felt I might have used an old t-shirt or towel to make the tooth shape too.)
And my guys were totally delighted.  At least I know it will definitely get a lot of use in the next few years!