For those of us in colder climates, there's a certain point in winter where we all just kind of lose it. It's cold, and the thought of wrestling another pair of mittens on a baby (only for her to take them off 2 minutes later again) is exhausting. So, what are we supposed to do to get through the winter with our sanity in tact? Here are some tips: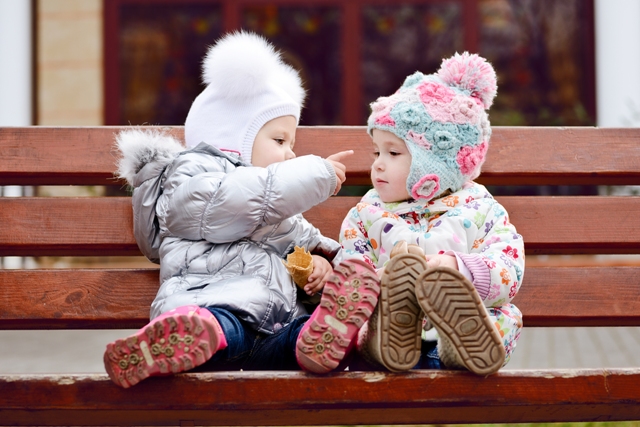 1. Discover the great indoors – A whole weekend with very little outdoor time can make me feel cooped up. Without much physical exercise, it can also be difficult getting my little ones down for their naps. So I try to fill up our calendar with playdates, trips to a local play center or checking out some books from the library. Getting out and temporarily ignoring the arctic blast can help beat the winter doldrums. It's important to still get physical activity through all seasons rather than just relying on the television for entertainment.
2. Try something new – What better time to start a dance class or take a swim lesson with your little one than in the winter? And again, this brings more physical activity to your son or daughter's day. Groupon offers a lot of great deals to local play sites and short-term YMCA memberships so even if its a bust, you won't be out a lot of money.
3. Baking – We really like to bake in my household, and Pinterest is a great resource for finding kid-friendly recipes that are fun to make and delicious. It can even be as simple as making Rice Krispie Treats with whatever cereal you have on hand. (I've even used Trix before like these: http://www.pinterest.com/pin/164874036330882148/)
4. Make a fort– When in doubt, make a fort in your living room because what kid doesn't like a fort? Eat lunch in there or even take a nap in there. Forts are still fun, even if you're in your 30s.
It's okay to have a low-key winter day, but just do a couple little easy activities to keep the day moving. My 3 year-old daughter is really into working on her numbers and letters so we have several preschool workbooks in the house for her to use. My 1 year-old likes to sing songs and look at board books.
Just make sure you're not driving yourself crazy, exiled by frigid temperatures and snowy roads. Hang in there. Try something new, while still getting out to see friends. And just remember, we only have a little over a month until spring.