On The Picket Fence Projects, I've shared the progress on the new house that my brother and sister-in-law have been building. Move-in day recently arrived and I had fun putting together this gift basket to help welcome them to their new home!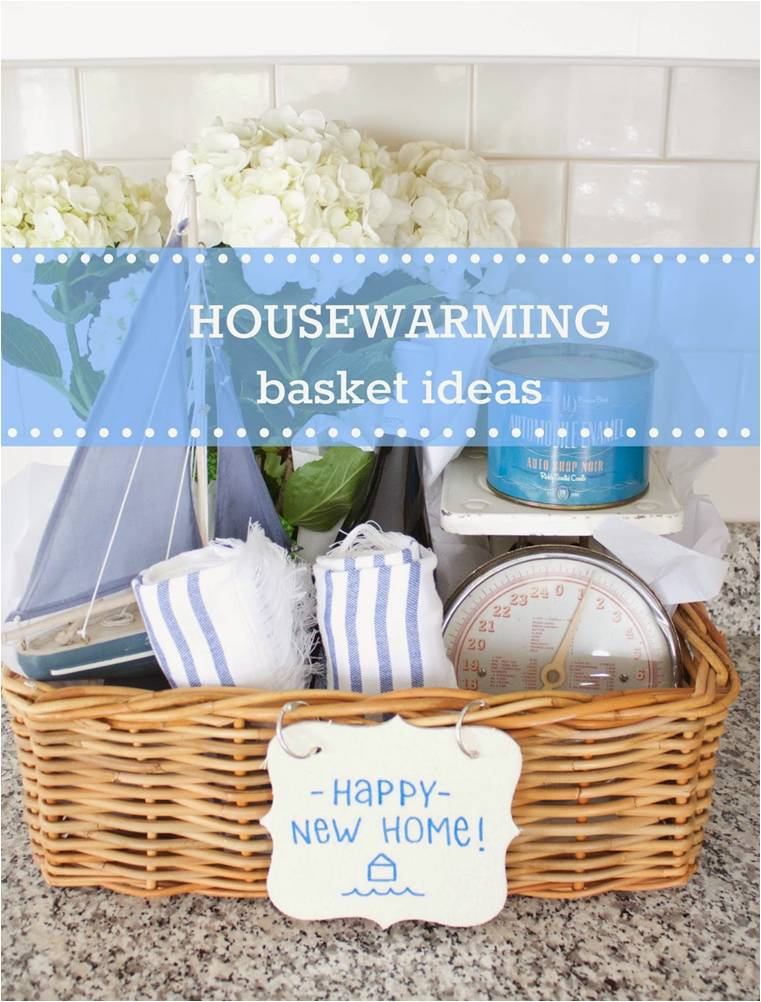 I filled the basket with things that help make a house feel like a home: a nice candle, a plant, a bottle of wine, new hand towels, and a couple unique finds that I picked up along the way at tag sales. I also tried to stick to a color scheme (blues and whites) that matched their decorating style.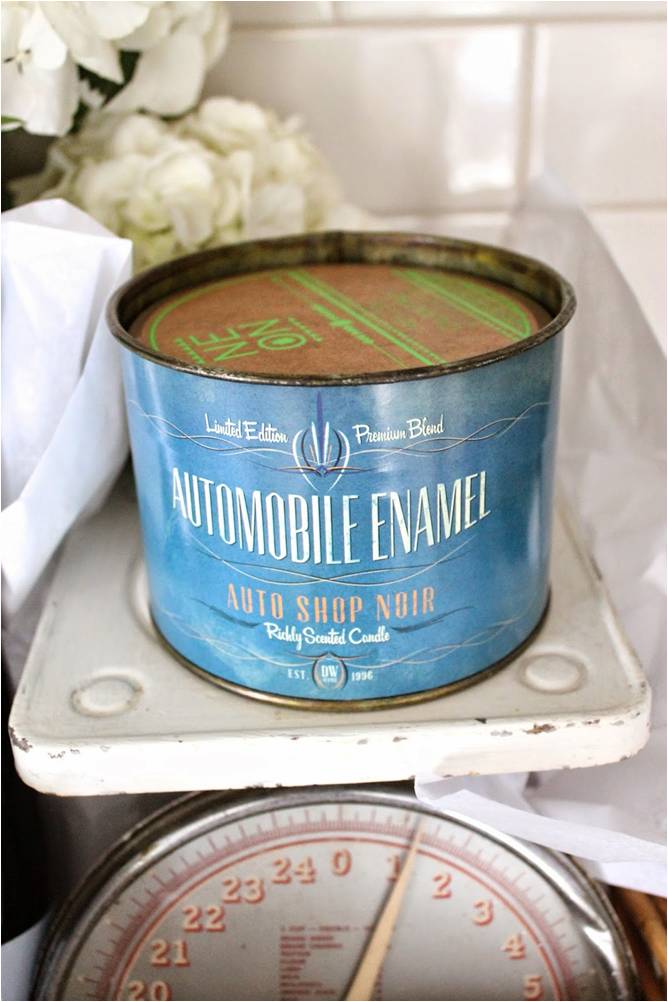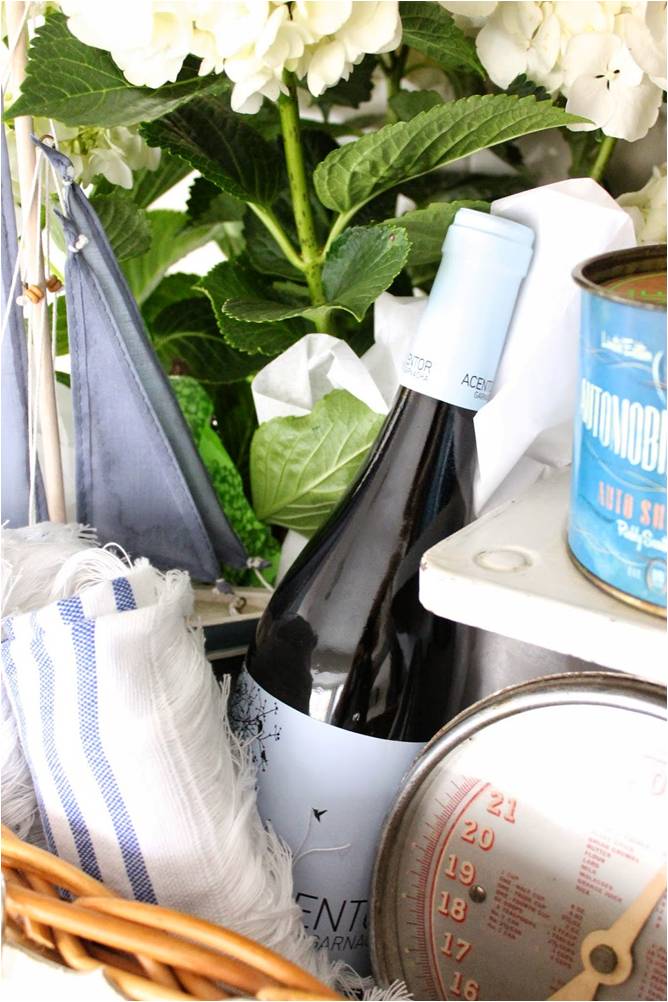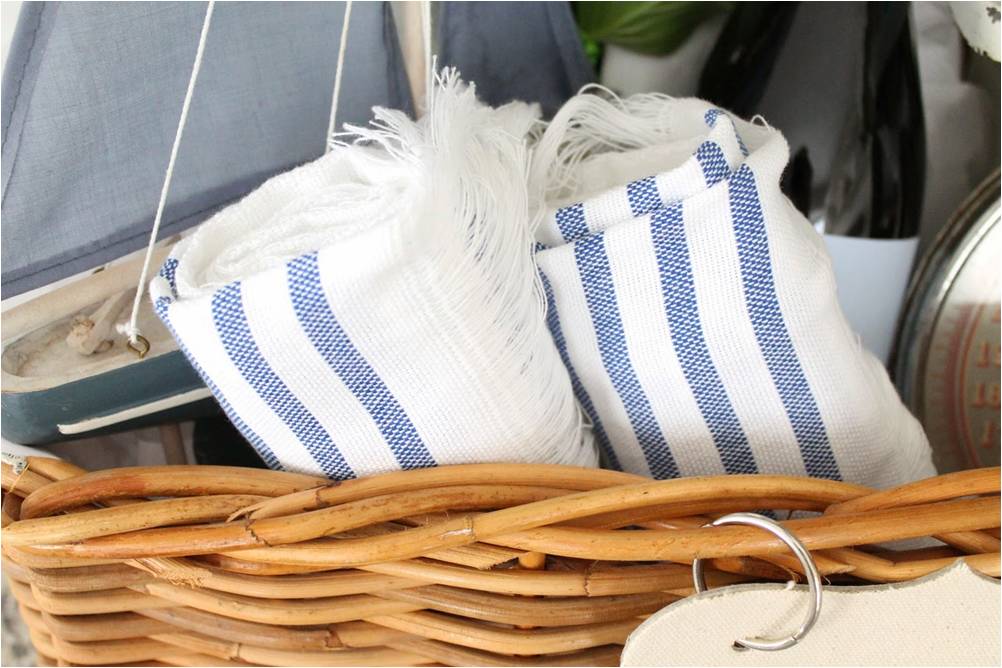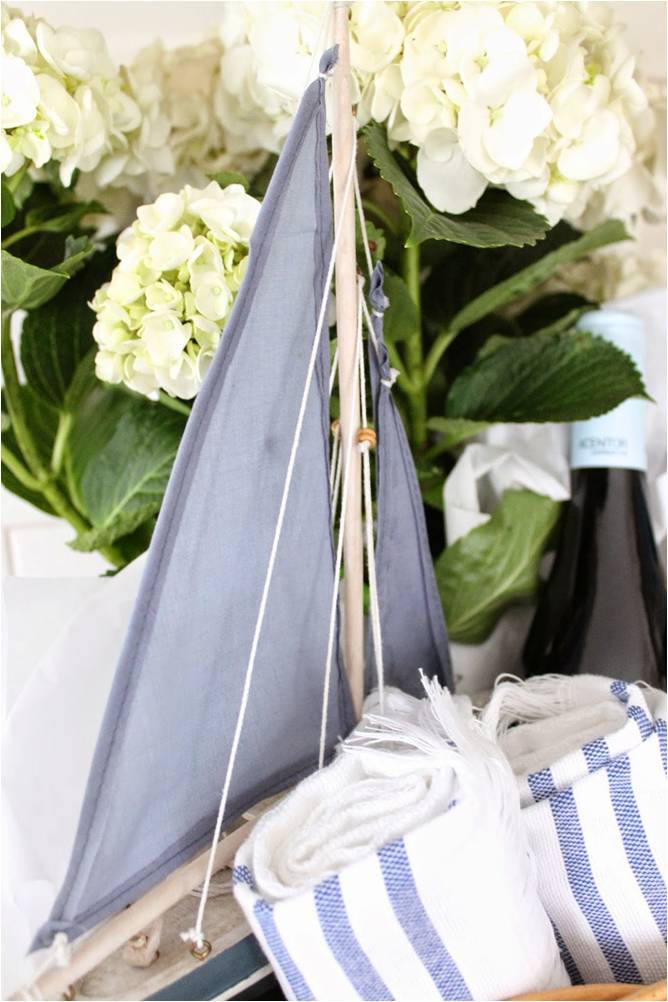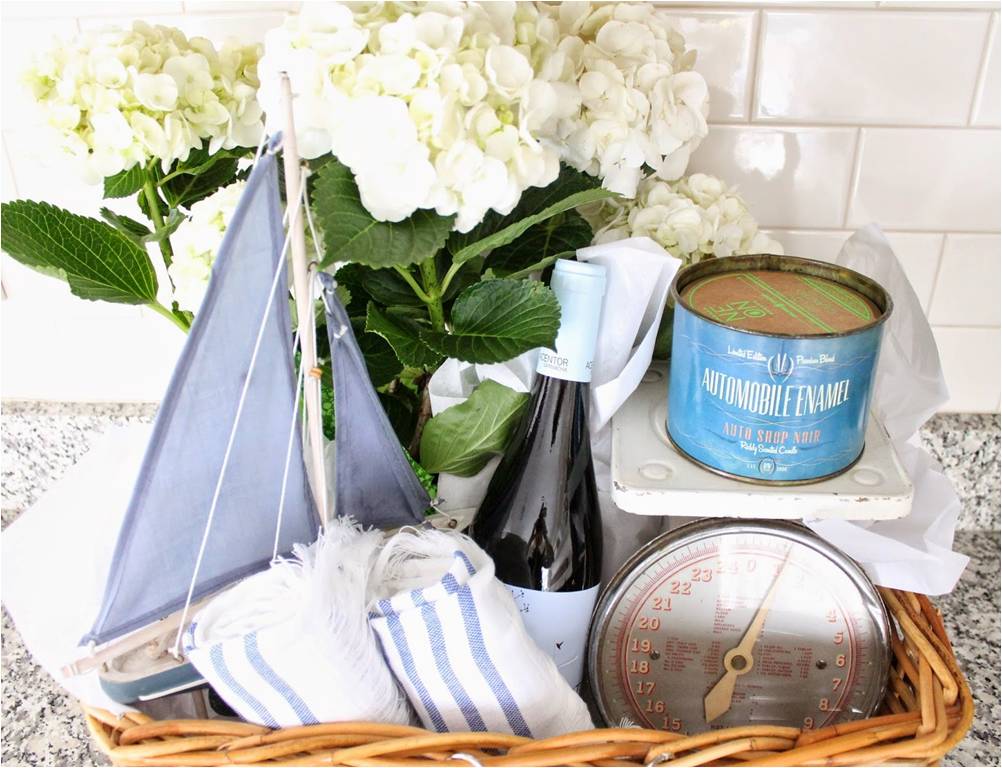 I picked up this canvas tag from Michaels and used a Sharpie paint pen to write the message. Their house is on the water which is why I added the little waves.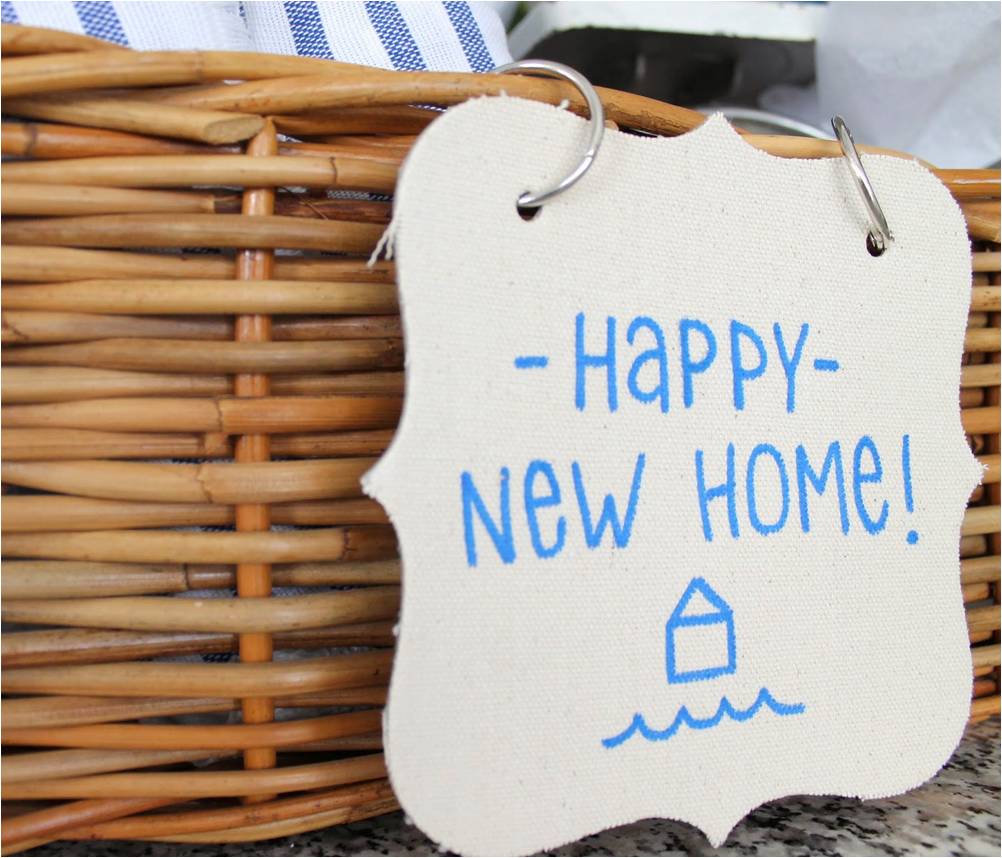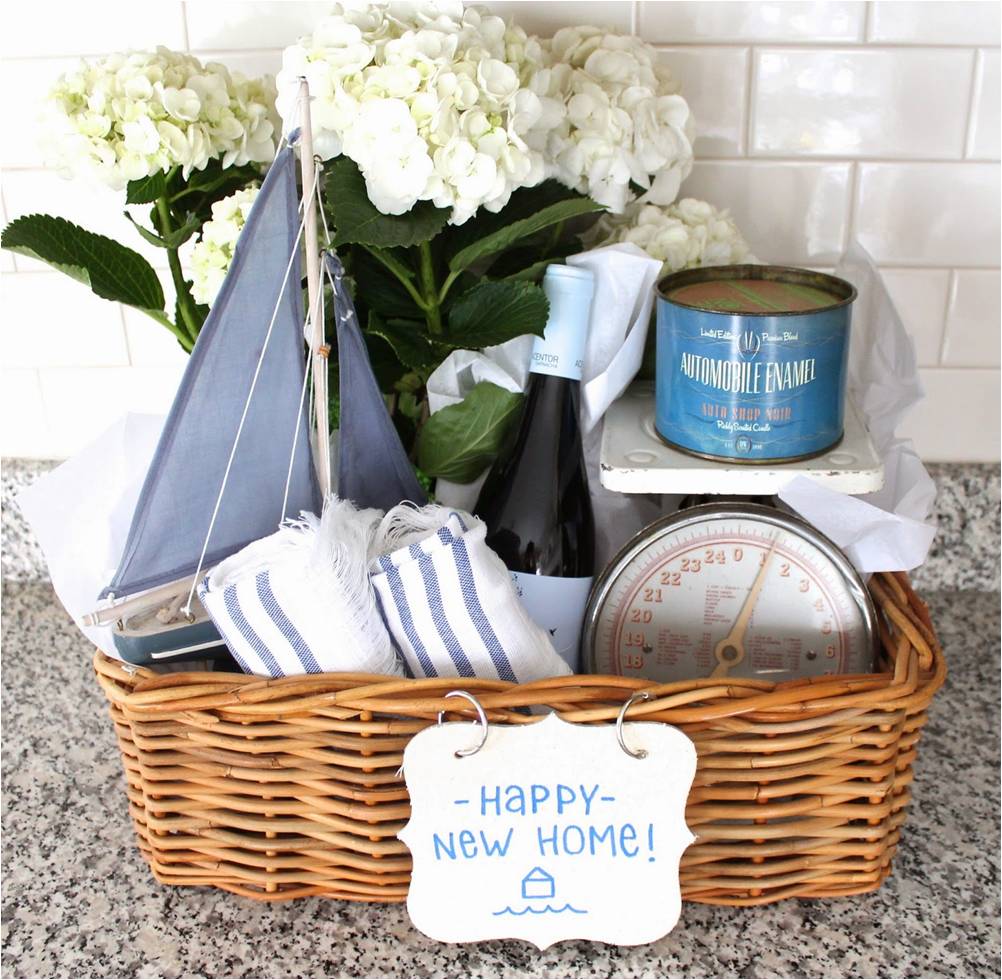 As I was putting this basket together, I began thinking about other housewarming basket ideas. Below are a few that I found online:
You can never go wrong with some new sponges or dishtowels, nice soap, and other kitchen sink accessories.
A basket full of home improvement essentials such as a hammer, nails, and flashlight can help new homeowners get their house in order.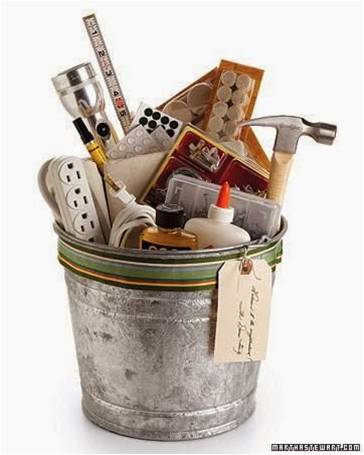 For those with a green thumb, a housewarming basket filled with gardening essentials can help make their outdoors feel like home: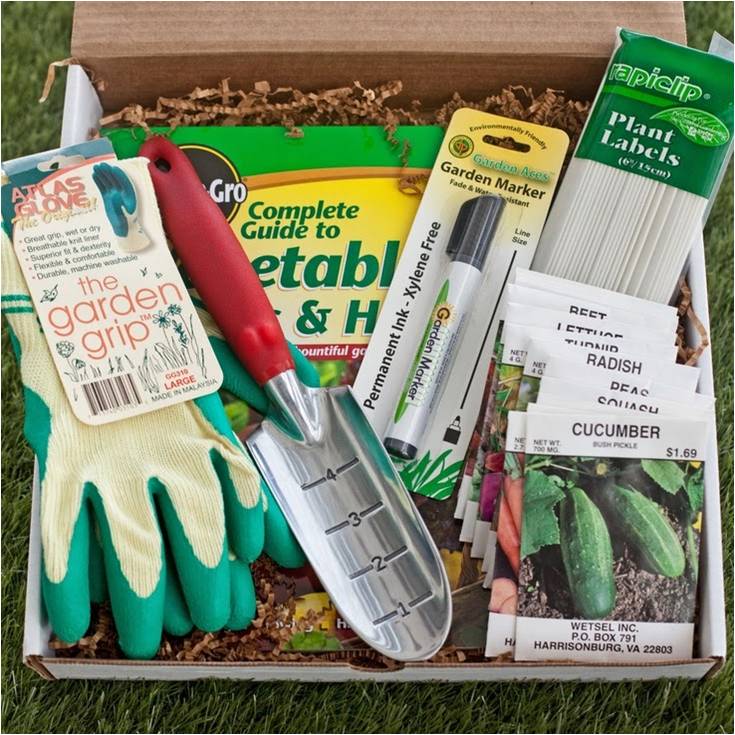 Moving into a new home is a very busy time and can cause someone to forget to eat! A breakfast basket is always much appreciated.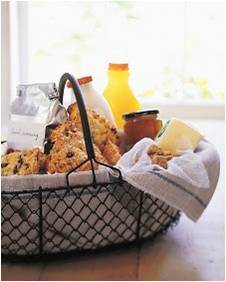 Have you put together a housewarming basket lately? If so, what kinds of things did you fill it with?