Make your own delicious granola at home! Healthy, cheap and just how you like it. Make it special with everything that you and your family love….chocolate chips, nuts, dried fruit, or extra protein, and enjoy delicious mornings and afternoon snacks!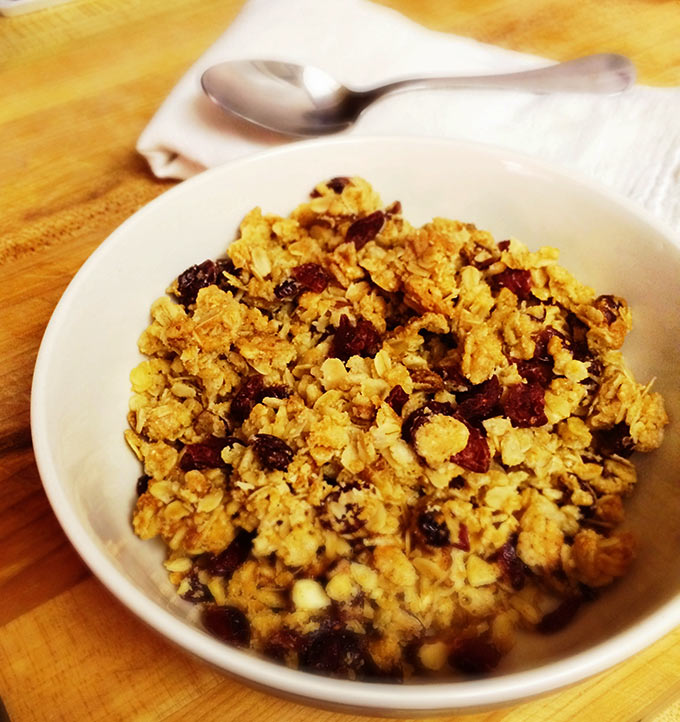 Ingredients:
1 cup old-fashioned oats
1 cup crisp rice cereal
1 tablespoon wheat germ, or protein powder
1/4 cup toasted almonds, chopped
1/4 cup dried cranberries, or other dried fruit
1/3 cup honey
1 cup almond, or peanut butter
2 tablespoons canola oil
2 teaspoons vanilla extract
1/4 cup chocolate chunks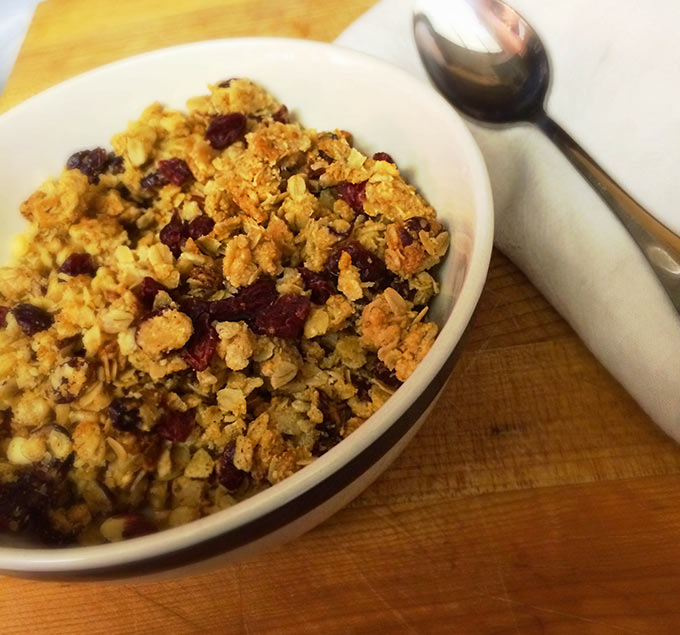 Directions:
Heat oven to 350F
In a large bowl, combine oats, crispy rice cereal, wheat germ, nuts, and dried fruit.
In a small sauté pan, heat honey, almond butter, oil, and vanilla extract over medium heat until melted. Pour over dry ingredients and mix until well combined.
Grease an 8×8-inch pan, add and firmly press the mixture into it. Bake for 10-15 minutes, or until golden brown. Allow to cool and then break into large pieces. Add chocolate chunks and store in an airtight container for up to 7 days.