Are you packing up the family and hitting the possibly not-so-friendly skies this holiday season?
My family of four traveled to North Carolina for Thanksgiving, and while things didn't go as expected (we never actually flew home, more on that later!), here are some ways to getting where you need to go with your sanity in tact.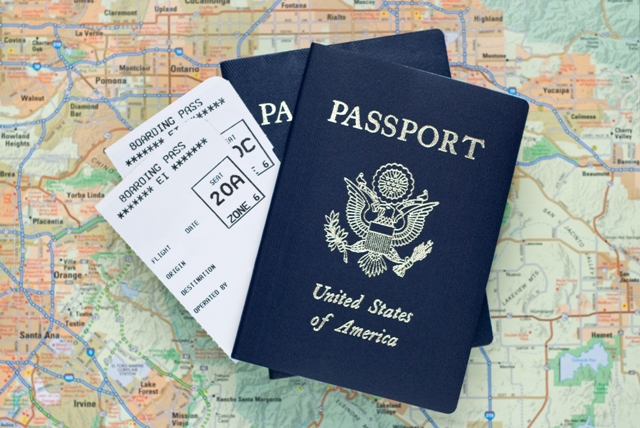 1. Be Prepared – Just like you would pack a diaper bag for a day of running errands, bring plenty of food, diapers and entertainment. While this seems like a really basic tip, it's the most important. I laid out everything I'd need in my daily diaper bag, but increased a full 24 hours worth of supplies. Also, here's what I found to be the lifesaver – bring one extra toy than you think you'll need (preferably something new your kids have never seen before). That's the ace-in-the-hole. You pull it out when you know you're about 5 seconds away from a full-scale meltdown and no amount of food or singing songs is going to stop your child from causing a big scene in the airport.
2. Be Flexible – Remember I said we flew to North Carolina, but never flew home? Yeah, that was a huge curveball. Our plane in Raleigh had a mechanical error, causing our flight to be cancelled. With no other flights on Thanksgiving weekend, we were left to rent a car and drive home. It was definitely not expected and not what we wanted to be doing, but we made the best of it. If your kids see you losing it, they're going to lose it to. You'll all be crying stuck in traffic on Interstate 95 and who wants that? Keep it together.
3. Plan to buy supplies at your destination – Don't bring diapers, wipes, formula and baby food for the whole week. Lugging that stuff through the airport is a huge hassle and just not needed. Wherever you're going (unless seriously remote and hard to get to) sells everything you'll need. Bring just what you need for that 24-hour contingency bag, and no more. There are Target's all over this fine land, so make some good use out of one when you get where you need to go. Plus, with baggage fees these days, those supplies will cost you way more in the long run.
4. Try not to bring the extra stroller through the airport – Here's the thing: you have a tight connection, but you have to wait for your gate-checked stroller. Are you going to make that connection or be stuck in the Madrid Airport hoping someone can get you on another flight (true story)? If not, wear your baby through the airport and make your toddler hold your hand. Check the stroller with the rest of your bags, and travel as lightly as you can. For two kids, we carried on a bag for both my husband and myself, a backpack for our 3 year-old and an infant car seat for our baby (who had her own seat on the plane). That extra stroller is going to slow you down, and the more your bring, the more you're lugging from concourse to concourse.
5. Don't stress when you kid isn't an angel – Most people on this earth understand that flying with children comes with stress and will cut you a break. When you buy a seat on a plane, it's for the seat. It's not for sitting in a library-type atmosphere. Yes, be courteous to those around you and apologize as needed, but there's no need to feel bad when your baby is crying. It happens. Try to stay lighthearted and move on. The plane will land. You'll all get off and never see each other again. Don't sweat your toddler throwing a tantrum. That's life.
6. Have fun! – Flying on an airplane and riding a shuttle bus to the rental car place may seem like a huge hassle, but through the eyes of a 3 year-old, it's a big deal. I loved seeing everything through my daughter's perspective. She thought the cup of orange juice and the little bag of pretzels on the plane was the best thing ever. Enjoy the simple things that parenting brings.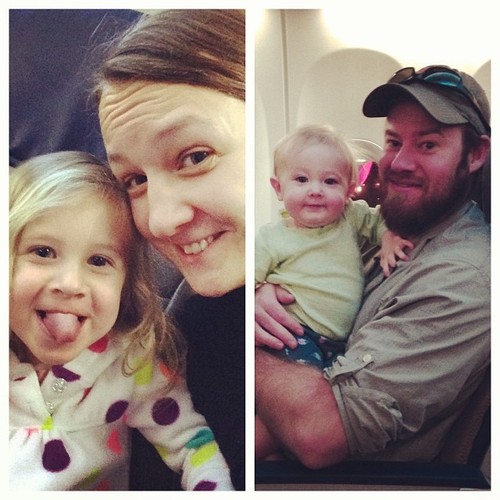 I hope these tips help bring sanity in your crazy flying holidays!