So I have never been much of a water drinker. They say the rule of thumb is to drink half your body weight in ounces each day. I have known this for a while, but I struggle to do it. For years I have started my day with coffee (and sometimes a green juice!) and sipped another cup or two throughout the late morning and early afternoon, only to switch over to seltzer and on some evenings to a glass of wine.
I just don't feel thirsty (for water) and it has gotten me into trouble. Over the years, any time I have been to the doctor for something a little out of the ordinary, it always comes back to not being hydrated enough. When I was pregnant with my son, dehydration landed me in the hospital on 3 different occasions with contractions. Trust me, after my first trip, scared to death, I started drinking… practically floating through my day… 4-8 oz every 15-20 minutes, but it was still not always enough.
This December there were a few too many nights I left work realizing that I had only had one small Dixie Cup of water all day, and I decided that drinking more water had to be a New Year's Resolution of mine.
So it has been an interesting change for me. I am sure you can guess that I have never been a water bottle toting kind of girl. Sure I own several, but fill them and drink from them? Bah. So I have been watching my water bottle toting co-workers, to see if they knew something I wasn't in on. One woman put a lemon wedge in her bottle each day. THIS, I thought, was a good idea. I know lemon water is alkaline and I like the taste. Much more interesting than the plain stuff! I started doing this immediately and…. it works!!
At night I get my lemon water set up on the bathroom sink, and in the morning I drink it right away. I realized that I do not care for cold water, but room temperature I can do. One 8 oz. glass down the hatch before shower, check. Then I get my 20 oz. glass water bottle and put some lemon wedges in for the day. My goal is at least 2 bottles before I leave work. The lemon taste is fresh and crisp and easy to sip. It is so much nicer to drink! I aim for a third bottle, or a few more glasses before bed. And if I take a trip the bathroom in the middle of the night, I try to have a few sips then. Honestly, this has taken conscious effort, but I am hoping it will become a habit.
After about a week of the lemon, I took a look at Pinterest and was BLOWN AWAY by the great ideas I found. Never underestimate what you can find on Pinterest! I thought I would share a few that I have tried and a few that look interesting… if you have any of your own favorites, please send them my way! I would love to try them!
Spa Water with Lemon, Cucumber, Mint and Rosemary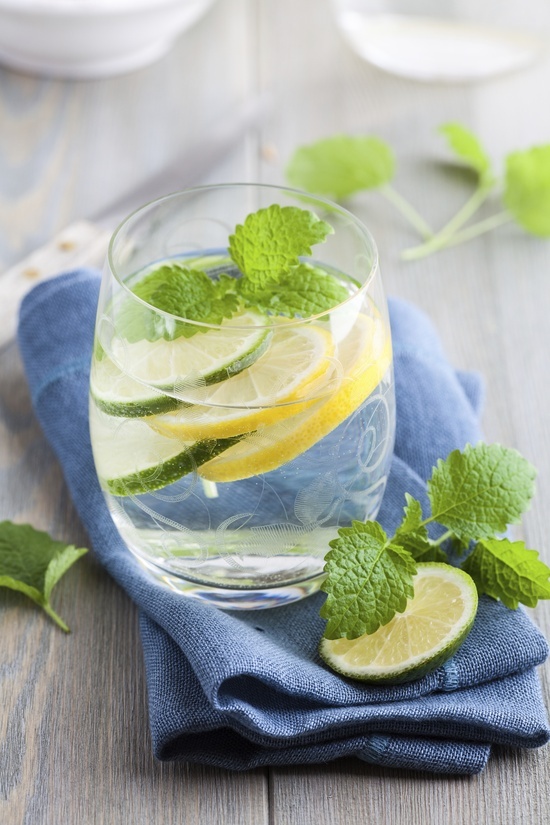 Pineapple, Mango, and Rosemary Water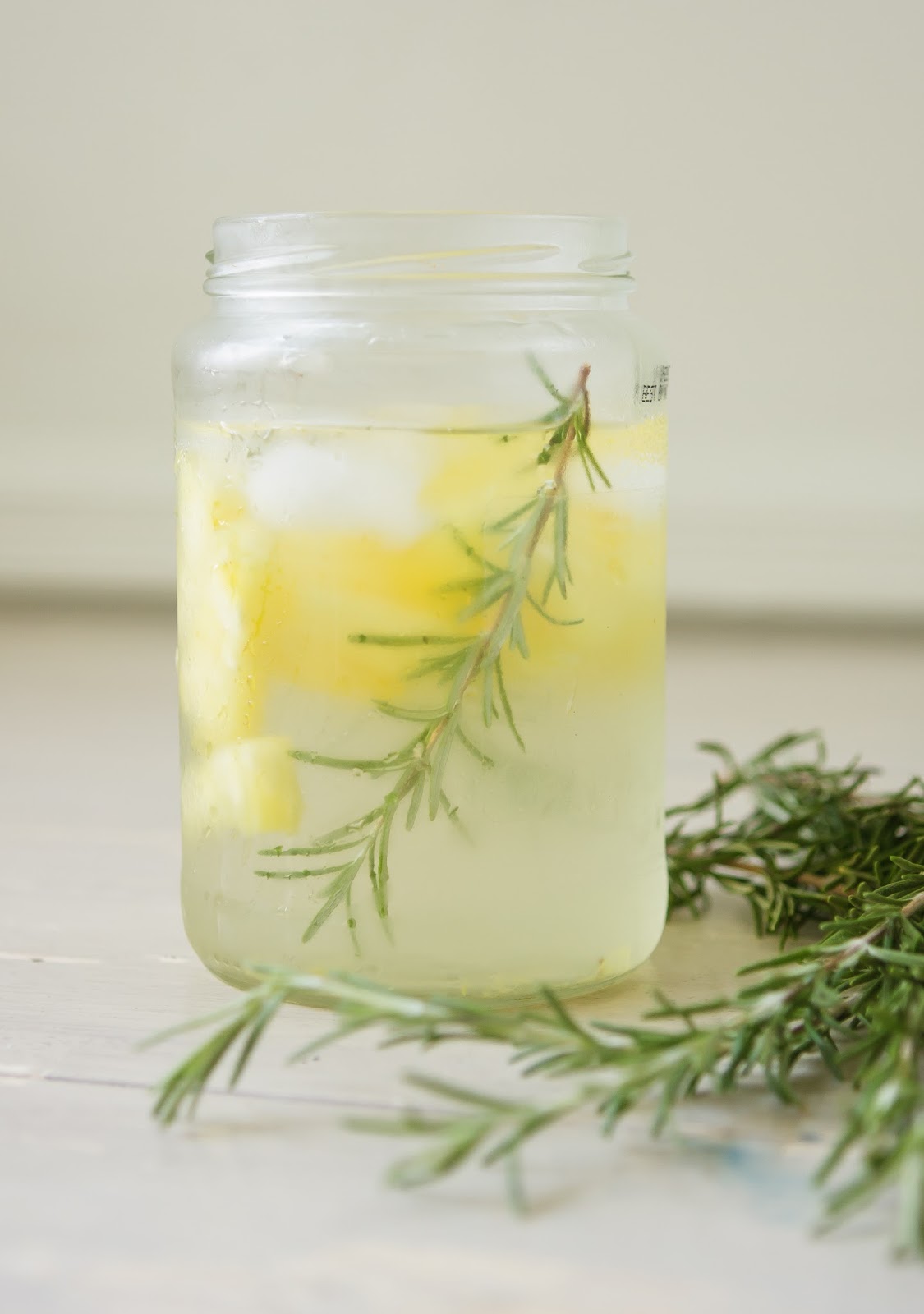 Watermelon and Basil Water