With all of the outdoor music and picnicking the summer and autumn has to hold, a funky and unique place to plop is the perfect craft to do with your kids during these dog days. This is another low stakes/high reward project that is gorgeous if done simply or wildly. It is up to you and your kids, but don't shy away if you doubt your artistic skills. If you doddle while on the phone, then this is your day to shine.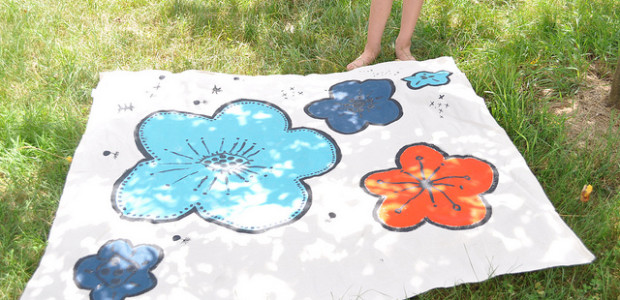 What you'll need: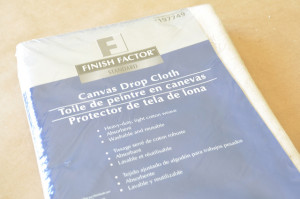 –          a painter's canvas drop cloth (we used a 5'x5')
–          black fabric or acrylic paint, plus any colors you desire for the coloring in part
–          foam or bristle brushes, and maybe some of those round "spouncers" if you want dots. You can use anything to apply the paint, depending on the effects desired
–          acrylic paint pens
Directions:
1) Iron the drop cloth to remove creases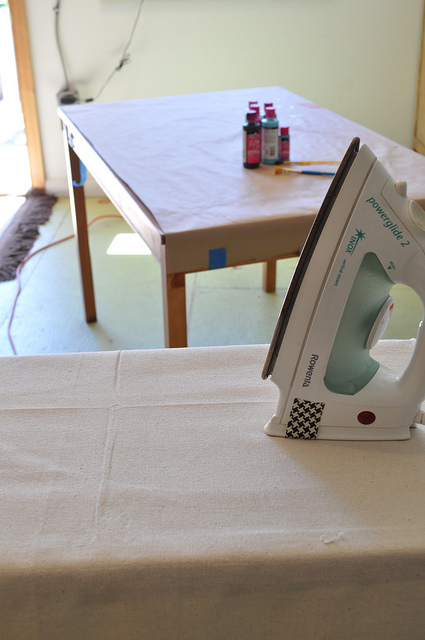 2) With black paint, paint shapes on your canvas that are blank inside. You will fill this in with colored paint after the black dries. We painted big and small flower shapes, but you can do anything – hearts, dots, geometric shapes, kitty cats. I was inspired by Marimekko design and think that primitive shapes (like the shapes kids draw) work great here.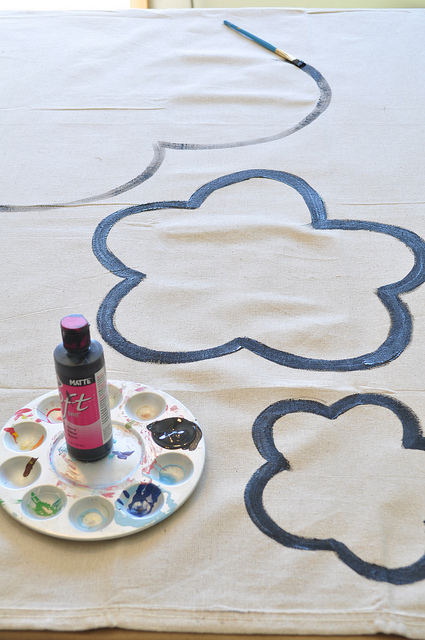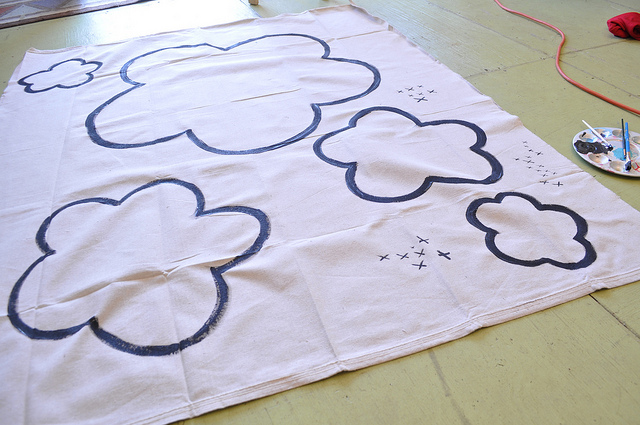 3) When the outline is dry, paint them in solidly with the colors you chose. Allow to dry completely.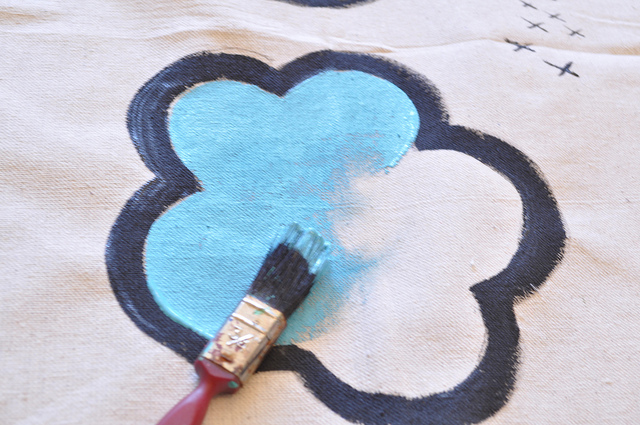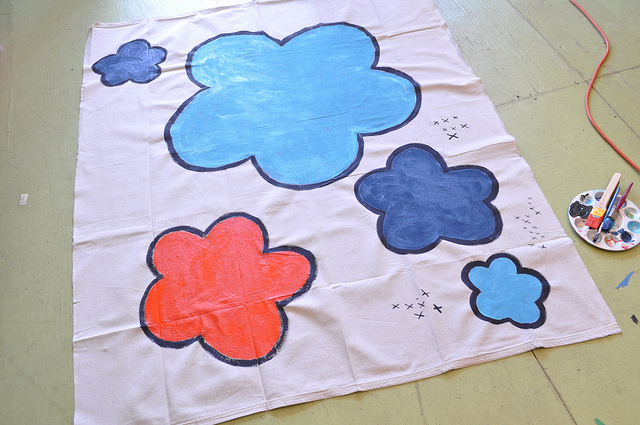 4) With the paint pens, or finer brushes and black paint, add details to the designs.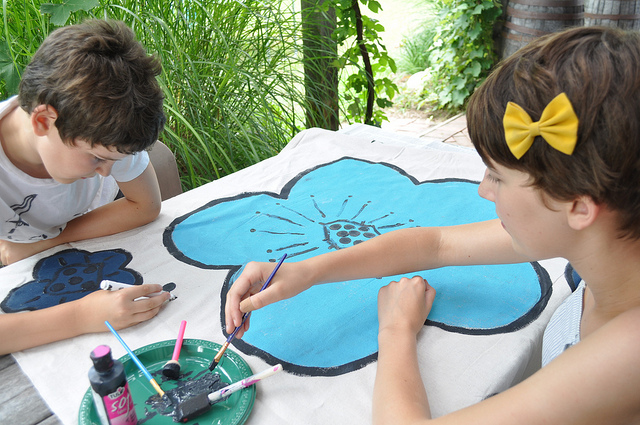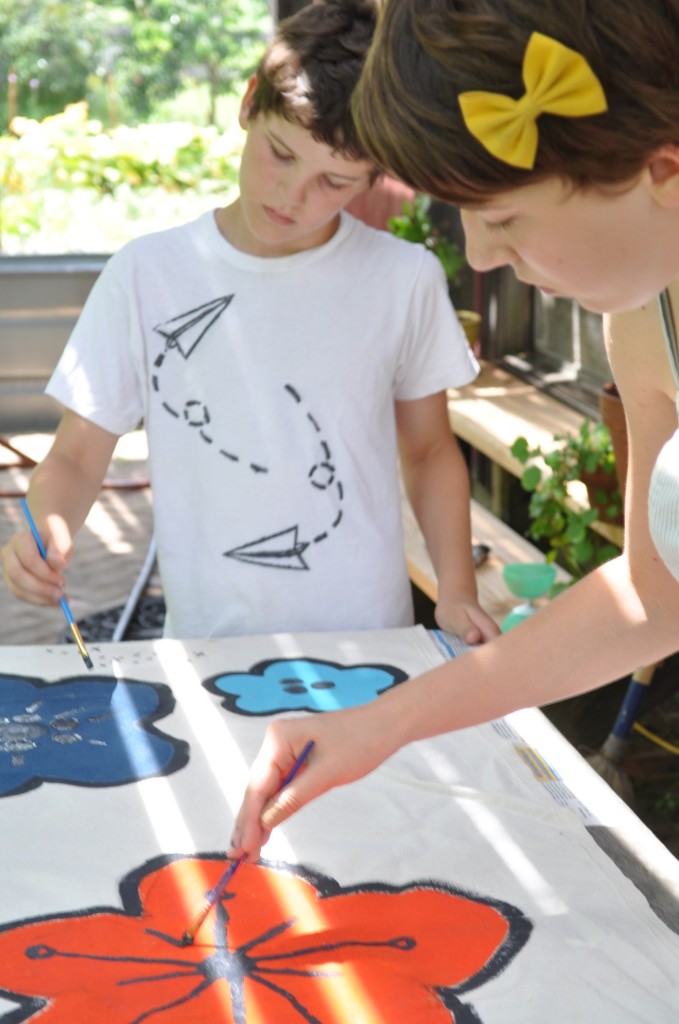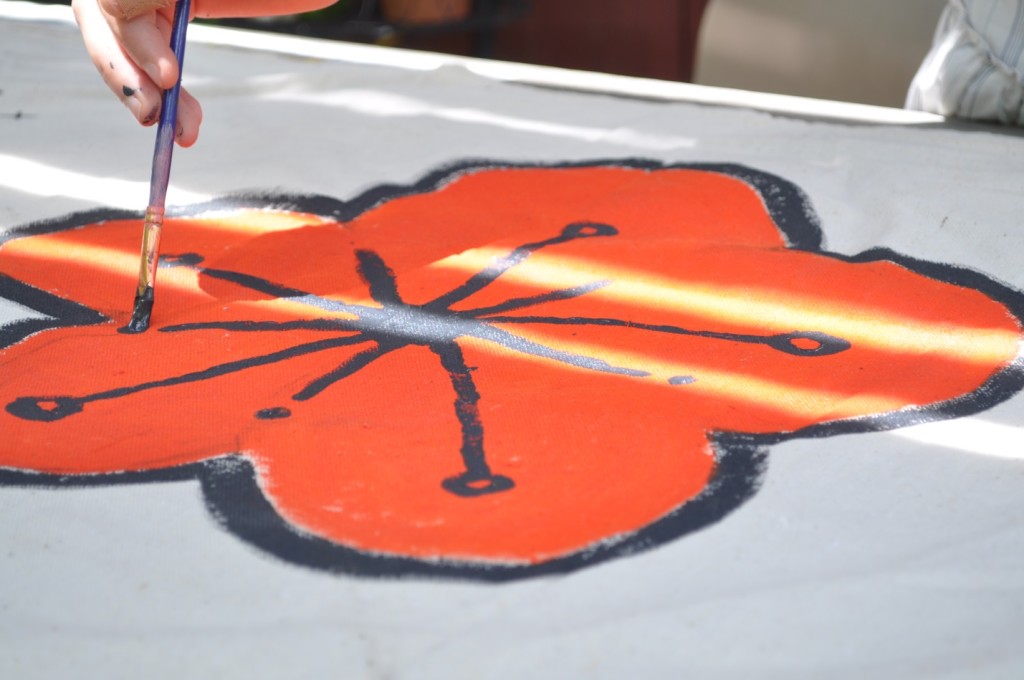 This would be a great play mat for an avid lego builder – take it out when the lego come out and then use it to pour all of the small pieces back in the bin when done. It could be made with roads and lakes and railroads for pretend play, or it could be personalized in some way. Like I said, there are really no limits and it is very fun to paint on a big canvas if you don't get the opportunity very often.