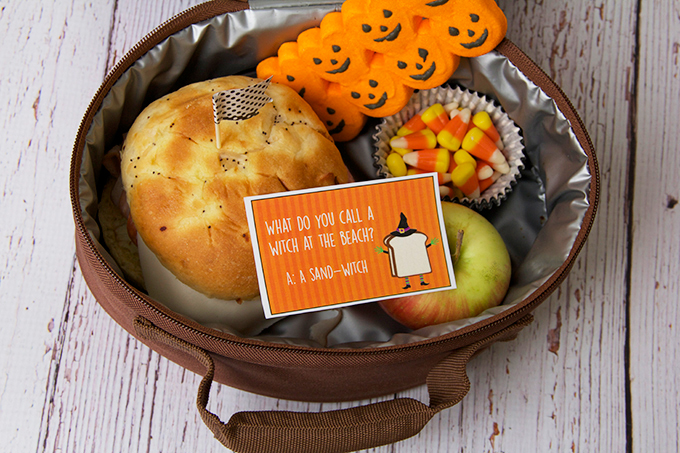 Turns out our Lunchbox Notes were a huge hit (thanks everyone!) and that there are other parents out there who love putting little surprises in their kiddos' lunch as much as I do! In fact, on a recent visit to see my dear friend, I had an idea for a new lunchbox note theme!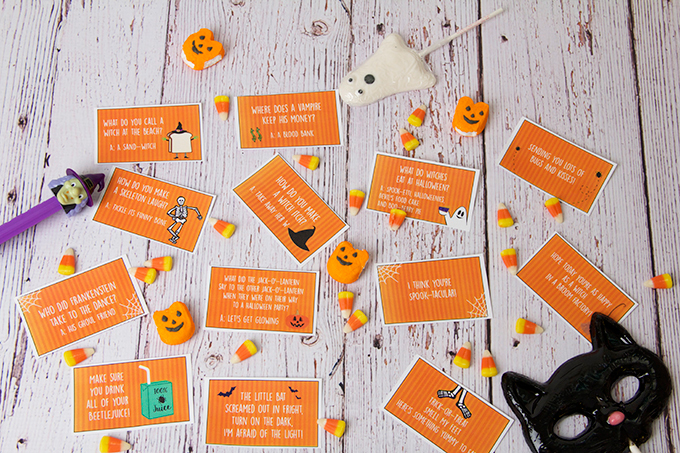 One afternoon, I caught her son laughing uncontrollably.  He and his little brother were laughing at a Halloween joke their mom, my friend, had placed in their lunchbox earlier in the day. And then DING DING DING, it hit me! Printable Halloween Lunchbox Notes that not only incorporate some ghoul ol'fashioned jokes (see what I did there?), but some super cute Halloween sayings too.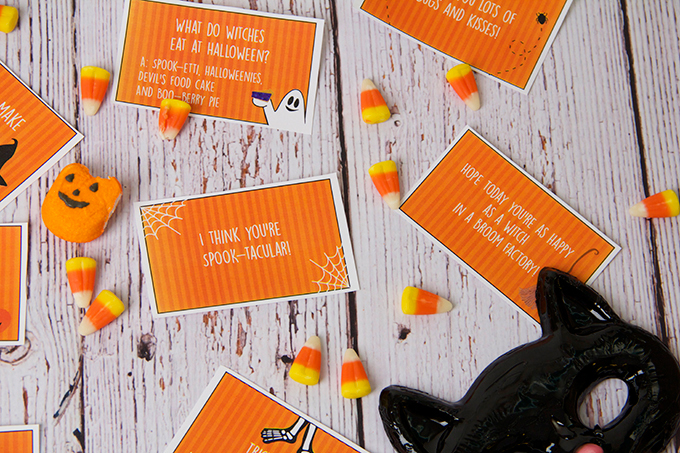 These have to be the most adorable Halloween Lunchbox Notes I have ever seen and even though my son often buys his lunch from school, I'm really excited to add these to his snack bag! He loves little jokes and I can already see him reading them off to his friends!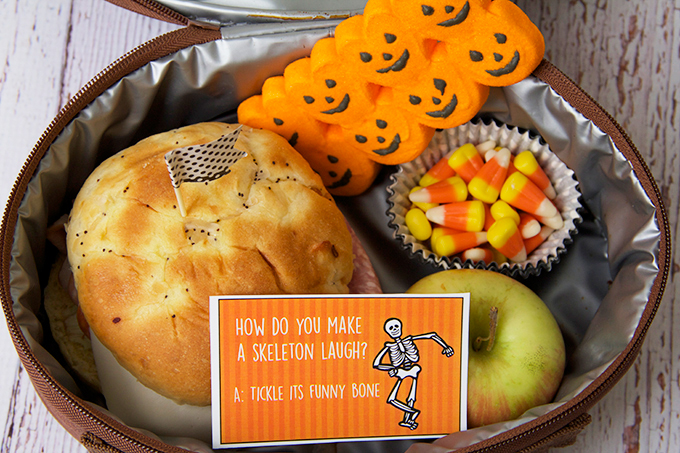 Download our printables now to get your kiddos in the Halloween spirit!  As with most of our printables, I recommend printing these on cardstock, making them extra durable to be passed around the lunch table!
Happy Halloween! Would love to know what else you pack in your kids' lunches.