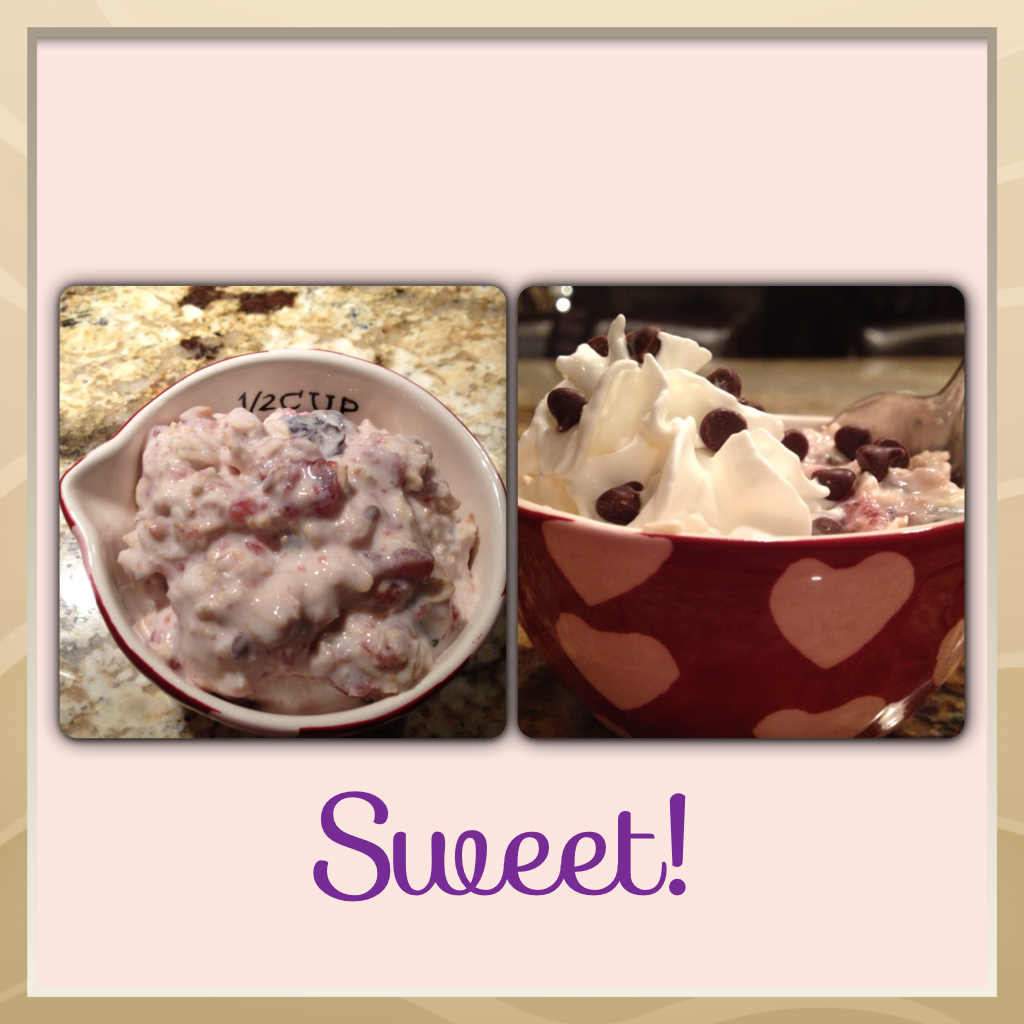 Eating healthy doesn't have to mean deprivation!  Here's a sweet little treat that won't leave you feeling guilty, bloated or break the calorie bank!
I like to make this Beauty Bowl when I am getting the craving for ice cream.  Not that I don't enjoy a little real ice cream now and again, but it's not something I can indulge in as often as my kiddo's and not experience weight gain.  So here's my solution:
I found this recipe on the back of my favorite Muesli and decided to give it a try. Low and behold, it was delicious and really cured my sweet craving.  I tweaked it a bit to my liking and nutrition goals.
Ingredients:
½ c. Muesli (I like MU Muesli, sold in natural markets.  It's packed with oats, flax seeds, raisins, dates, cranberries, almonds and coconut)
¼ c. Fat Free Greek Yogurt, plain
2 tablespoons coconut milk or low fat milk
1 tablespoon of reduced sugar jam
(I like Nature's Place Organic Morello Cherry, sold at Hannaford supermarkets)
Add 1-2 tbsp of your choice fruit, fresh or frozen. I used some dried cherries (no sugar added) I had picked up from my natural market.
A tbsp. Whipped Cream & a sprinkle of mini chocolate chips, optional
Mix together in your favorite bowl and refrigerate for 30 minutes. Or pop it in the freezer for a bit if you're impatient, like me!
This recipe also works well with frozen banana.  Once those bananas start to turn, don't throw them out!  Peel and freeze for shakes, smoothies or your new favorite Beauty Bowl Dessert!
Enjoy Life. Enjoy Food. Guilt Free!!