"Maybe Christmas, he thought, doesn't come from a store. Maybe Christmas…perhaps…means a little bit more. " – Dr. Seuss, How The Grinch Stole Christmas
This holiday our family is having lots of fun focusing on experiencing the magic of Christmas through small, thoughtful acts rather than getting caught up in the hustle and bustle of this time of year. My kids and I have been spending afternoons in the kitchen laughing, chatting and making simple treats we can deliver and surprise friends and neighbors with, like these Grinch Marshmallow Pops.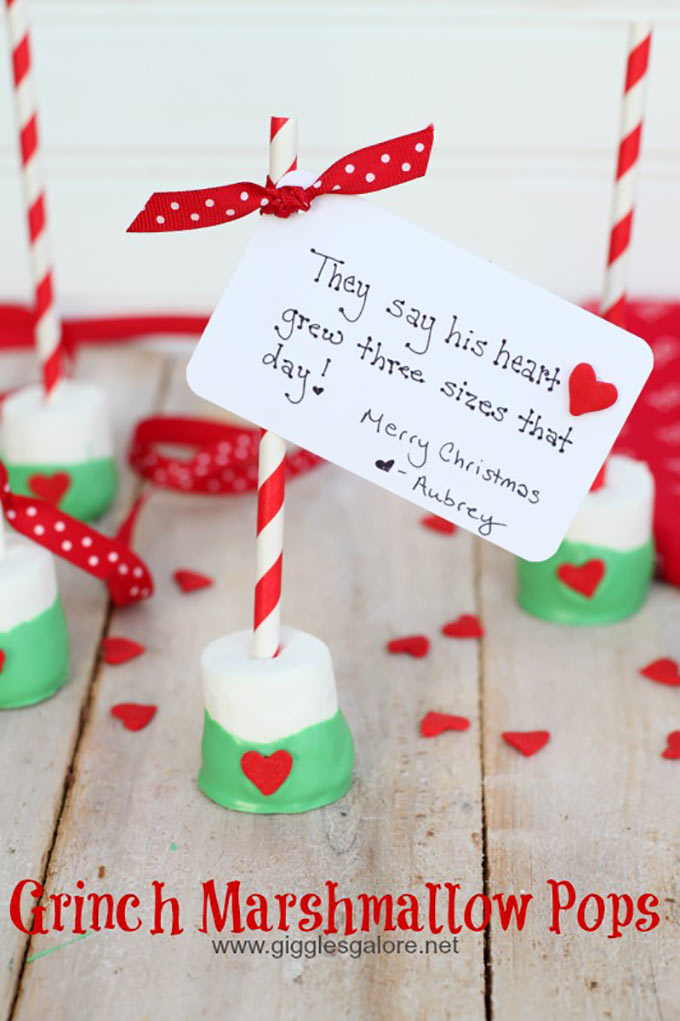 It just seemed fitting that we incorporate one of our family's favorite movies, The Grinch Who Stole Christmas, and these treats are adorable and fun to make. You can get everyone involved and make lots of treats to spread holiday cheer, just like the Whos in Whoville!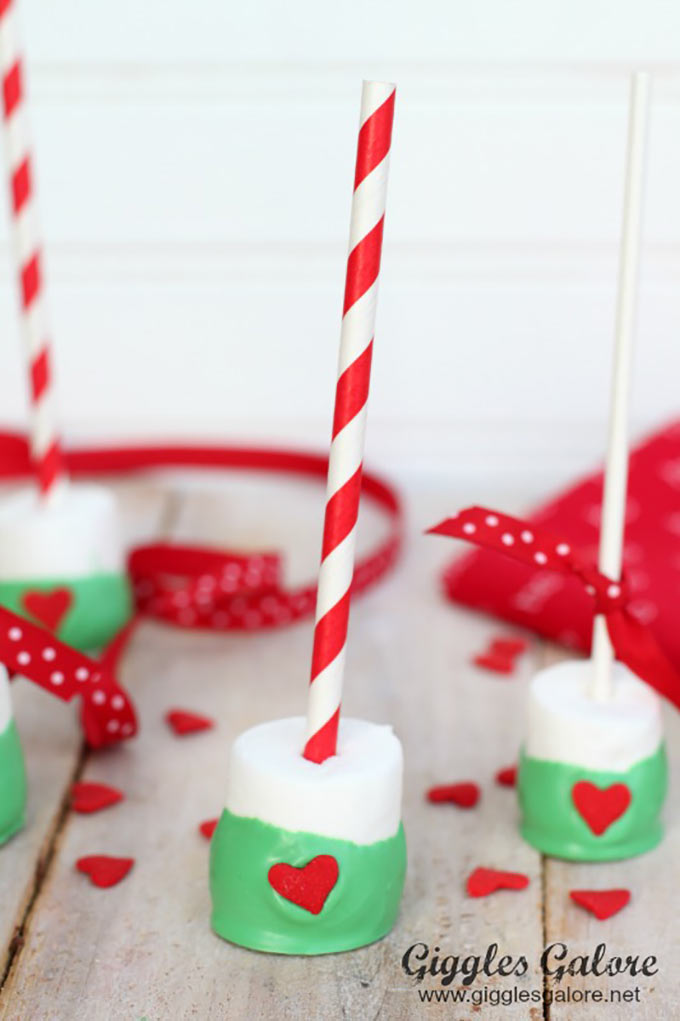 You'll need the following supplies to make our Grinch Marshmallow Pops:
Jet-Puff Marshmallows
White Chocolate Candy Melts
Green Oil Based Candy Coloring
Wilton Candy Hearts
Cake Pop Sticks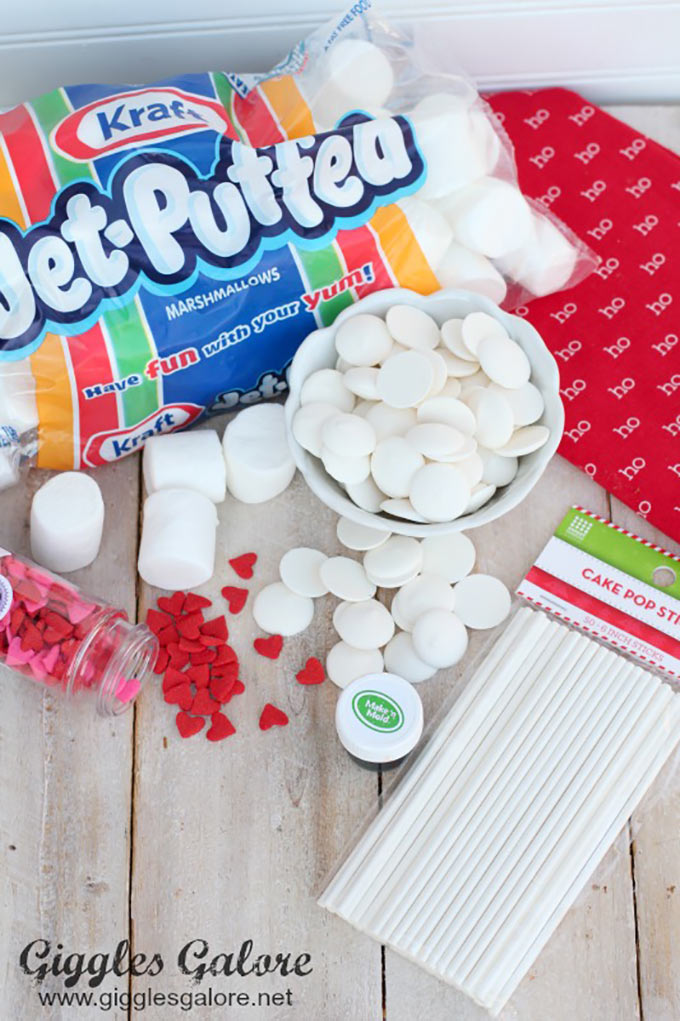 1. Melt the White Chocolate Candy Melts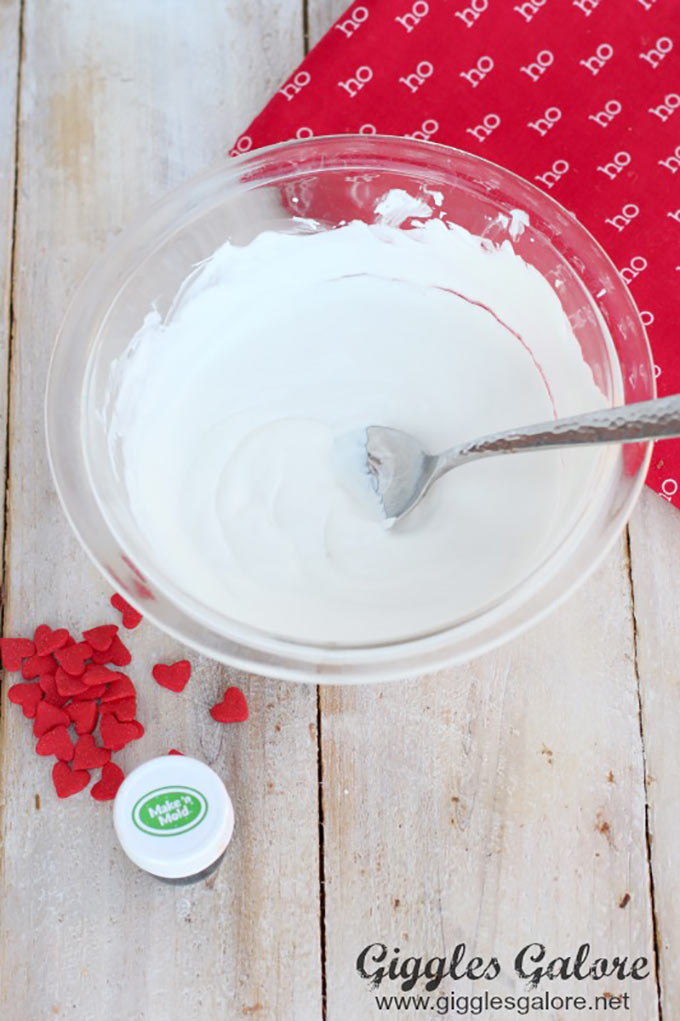 2. Add the green oil based candy coloring and mix until you get desired color. Make sure you use oil based candy coloring instead of regular food coloring which will ruin the chocolate and make it lumpy. Not that I know from experience or anything 😉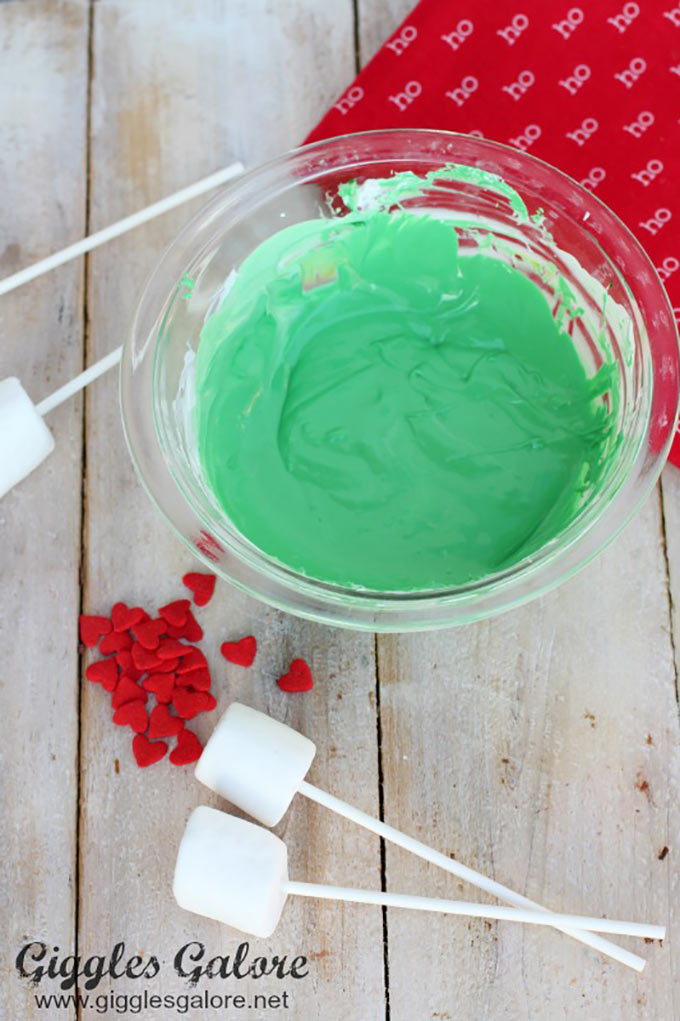 3. Insert a cake pop stick into the center of a large Jet-Puff Marshmallow and then dip it in the chocolate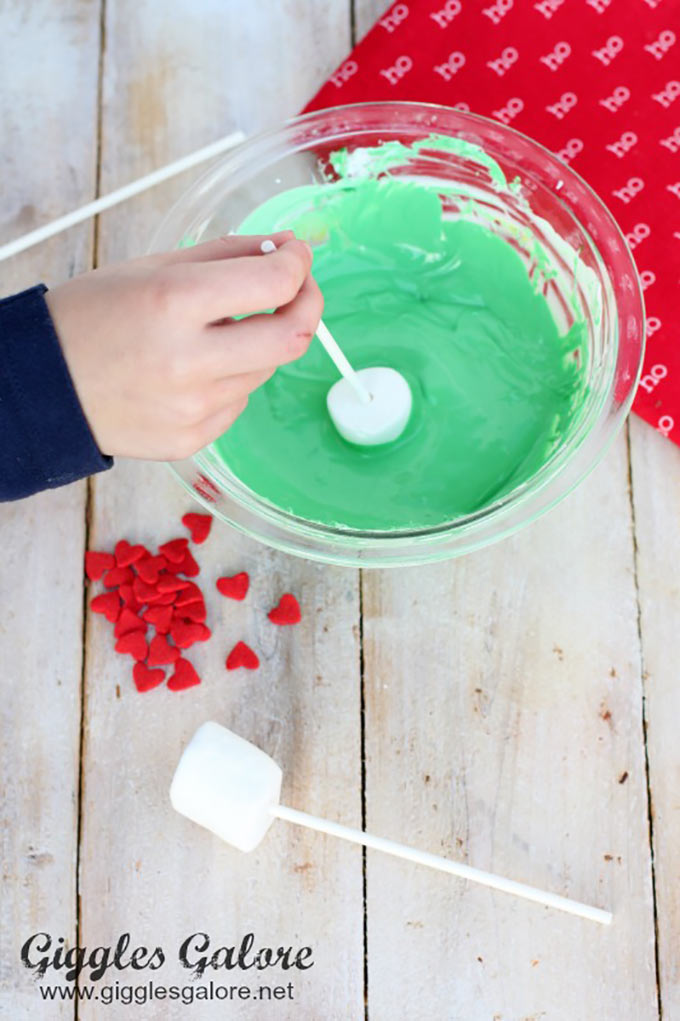 4. Put the chocolate dipped marshmallows on parchment paper and add one of the candy hearts to the center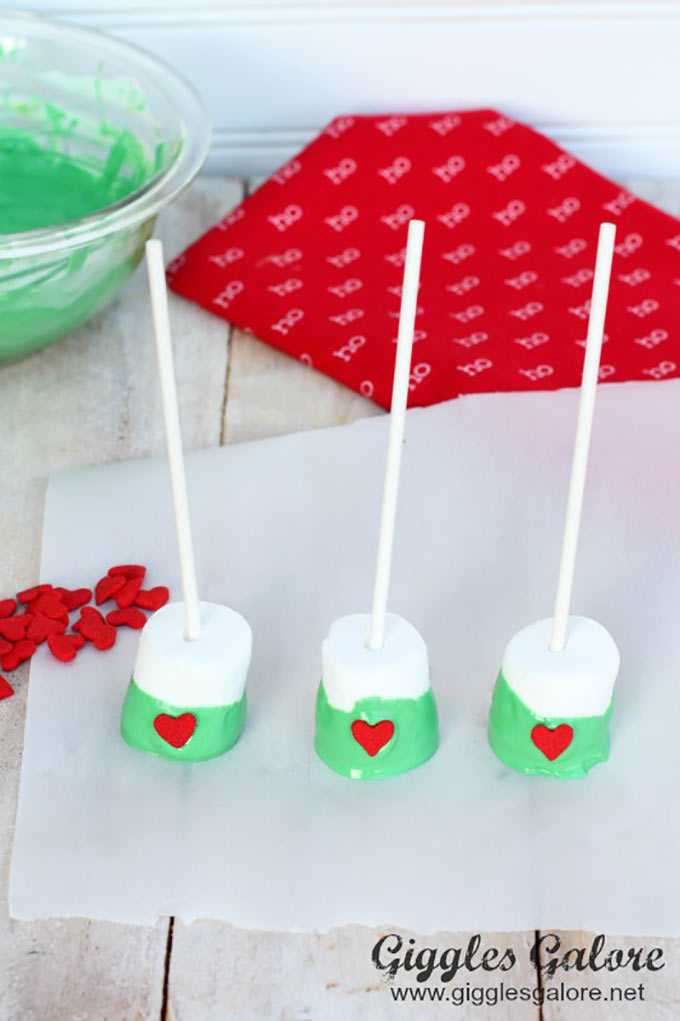 5. Let the chocolate cool and then add embellishments like striped paper straws or ribbon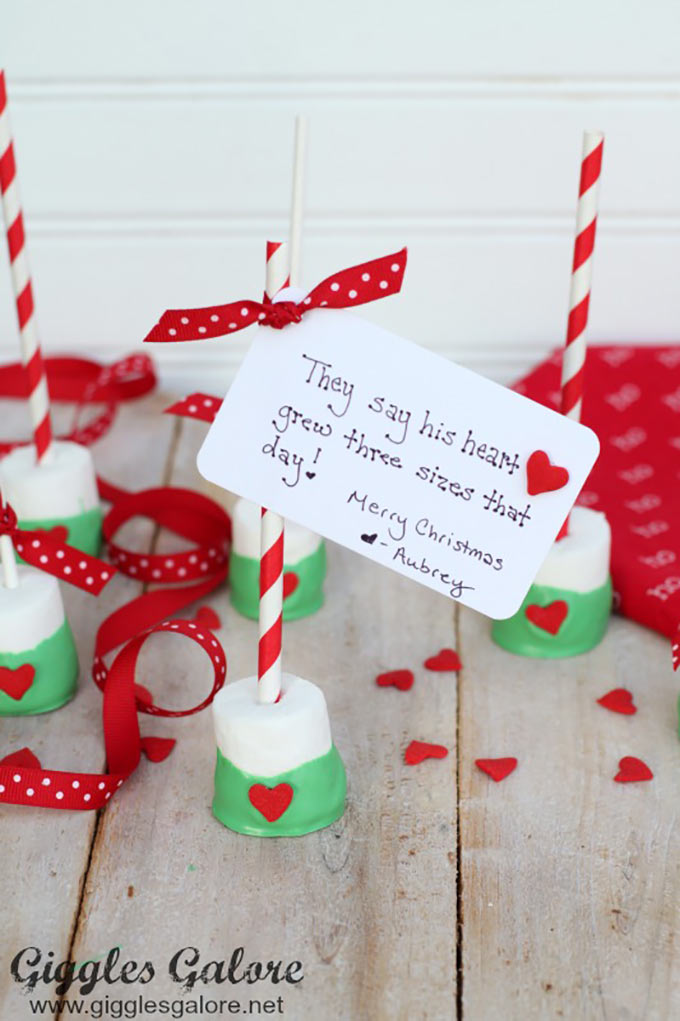 6. Add a festive Grinch inspired tag and deliver to friends for a special holiday treat filled with lots of holiday cheer!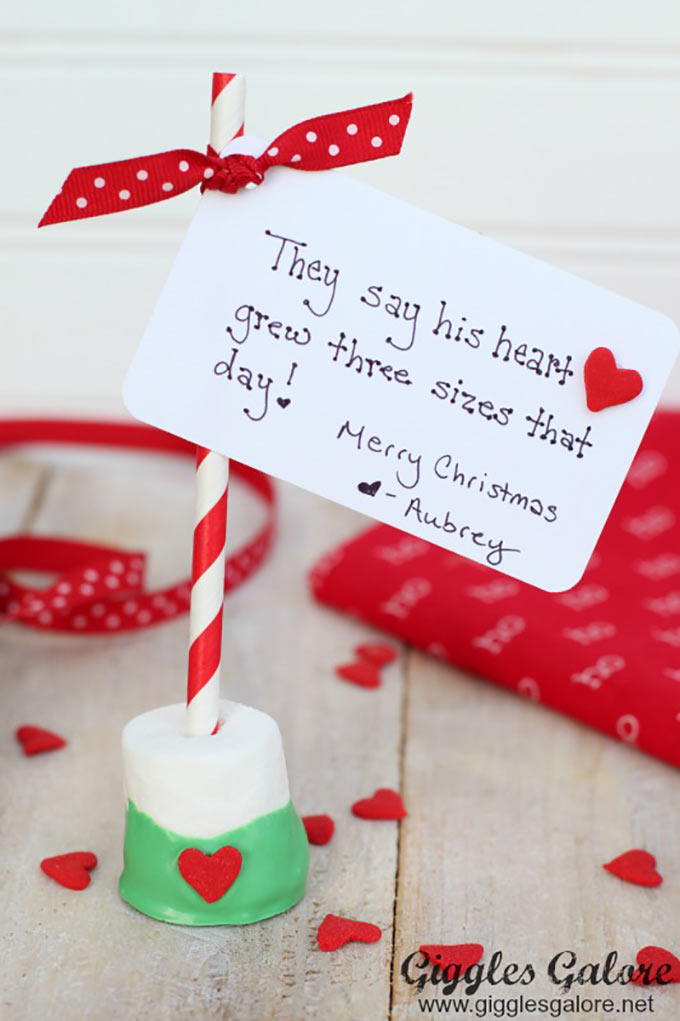 Just like that moment in the movie where the Grinch learns that Christmas is more than decorations, gifts and holiday dinners, these Grinch Marshmallow Pops are a way to spend some quality time with your kiddos and bring joy to others. I hope this holiday you'll find lots of simple moments to turn the ordinary into the EXTRAORDINARY!
Make sure you stop by Giggles Galore for more Christmas inspiration and gift ideas!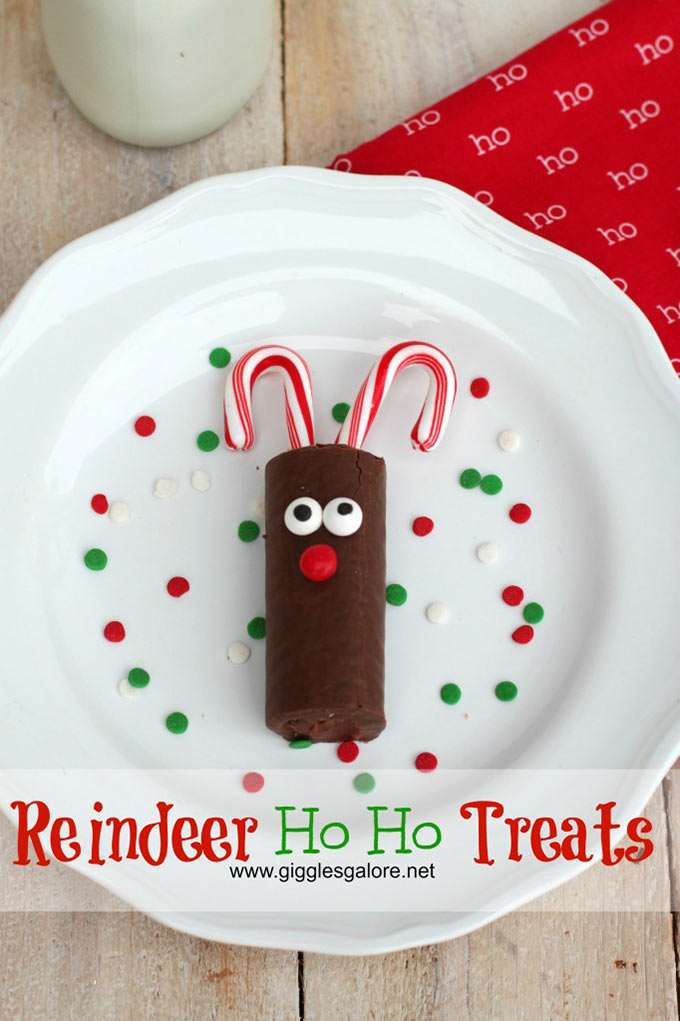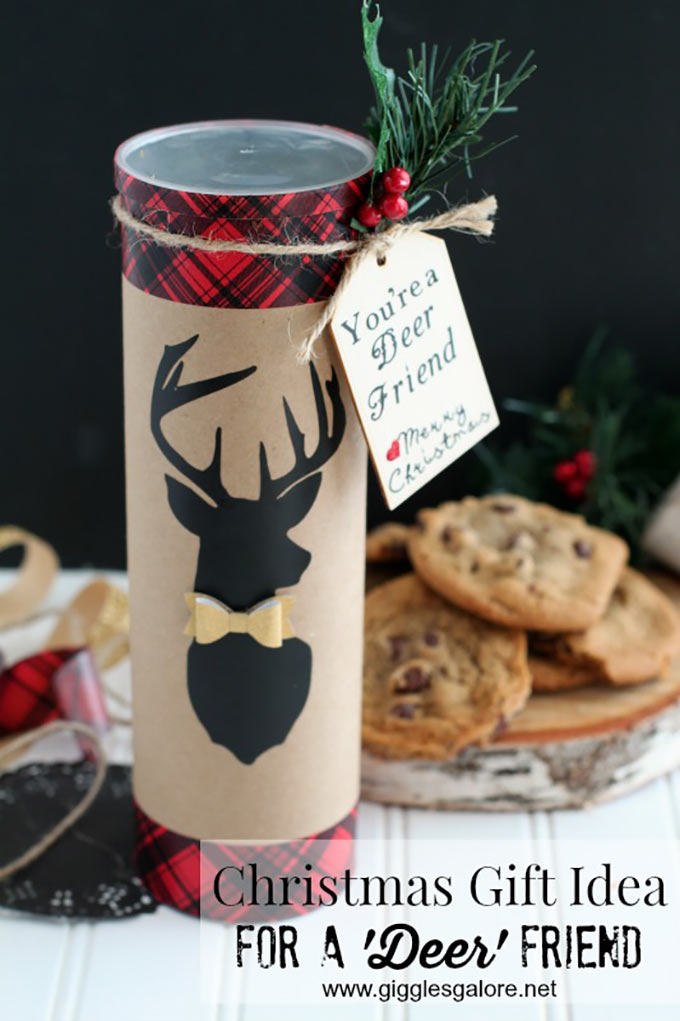 Christmas Gift Idea for a 'Deer' Friend