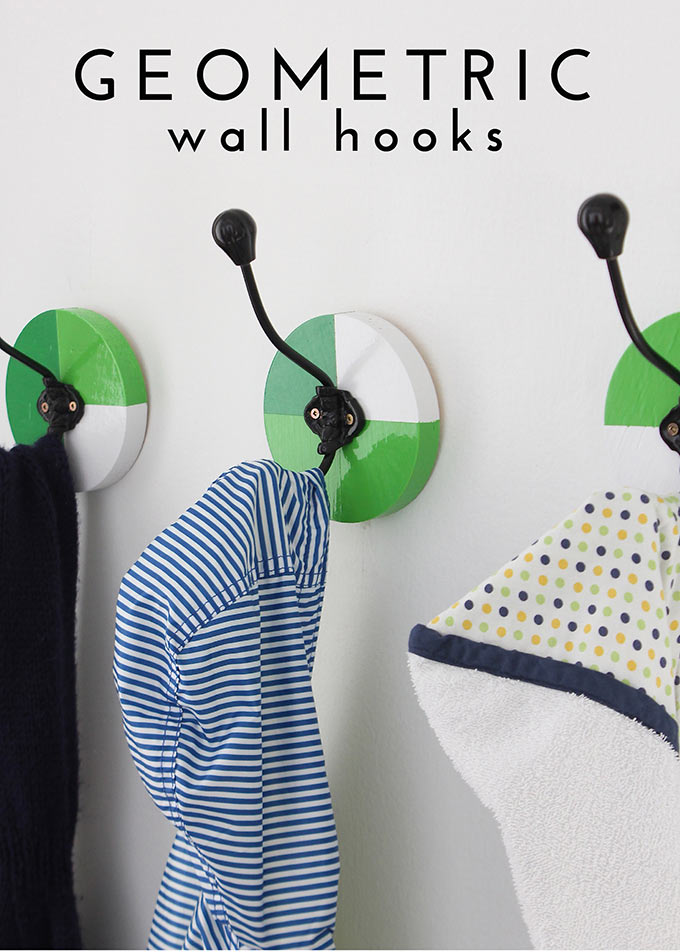 I find hooks to be one of the most useful household accessories! Holding bags and jackets in the entryway to towels and robes in the bathroom, they can be put to use in almost any area of the home. While hooks come in every size, shape, color and style you can imagine, with just a few supplies and some creativity, you can transform a generic set of wall hooks to seamlessly match your décor. By combining some wooden rounds and off-the-shelf wall hooks with some leftover paint, you can make not only functional but eye-popping accessories for any room in your house!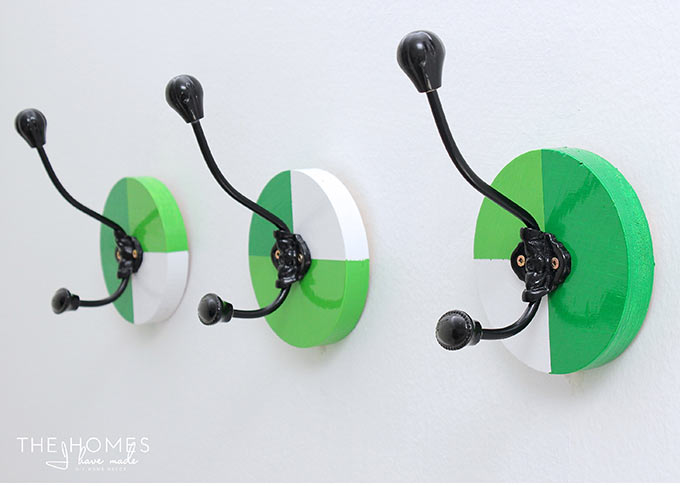 I took the inspiration for these wall hooks from the areas around my son's bedroom. Throughout the space, there are several different large-scale black, white, and green geometric patterns. With some leftover paint from the large green color-blocked credenza, I loosely mimicked the pattern on his bed quilt for the wall hook design.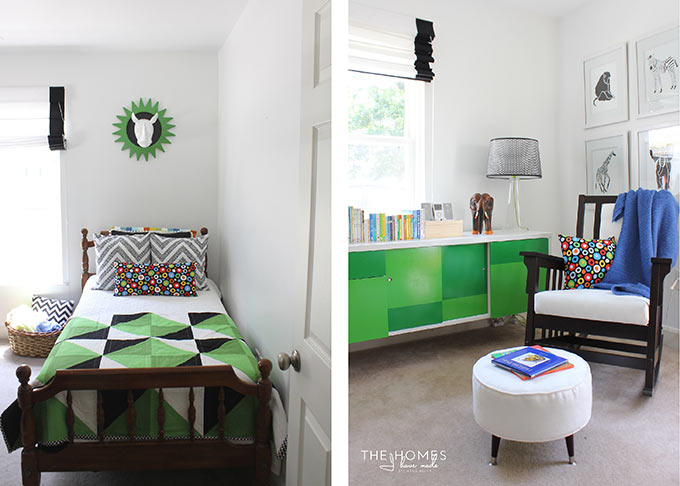 For this project, I used wooden rounds and glossy black hooks (both found at my local Hobby Lobby), as well as spray primer, white spray paint, two colors of green paint, hanging hardware and wood screws (not shown).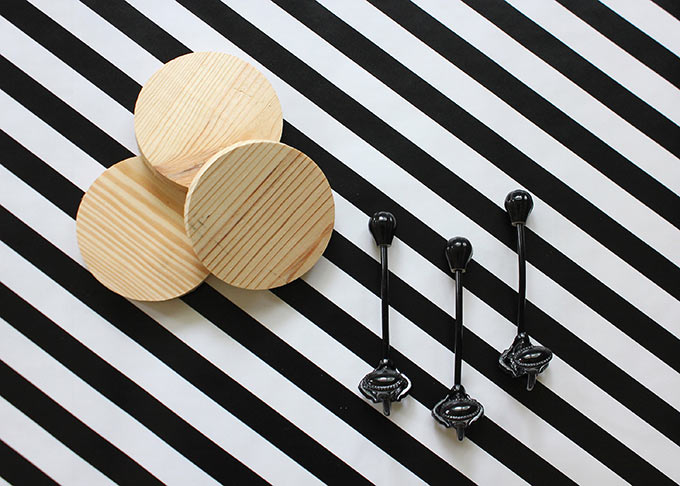 To create similar hooks, start by sanding down the rough patches of the wooden rounds with sandpaper. Then give the wood a light coating of spray primer; allow it to dry, and then sand smooth once more.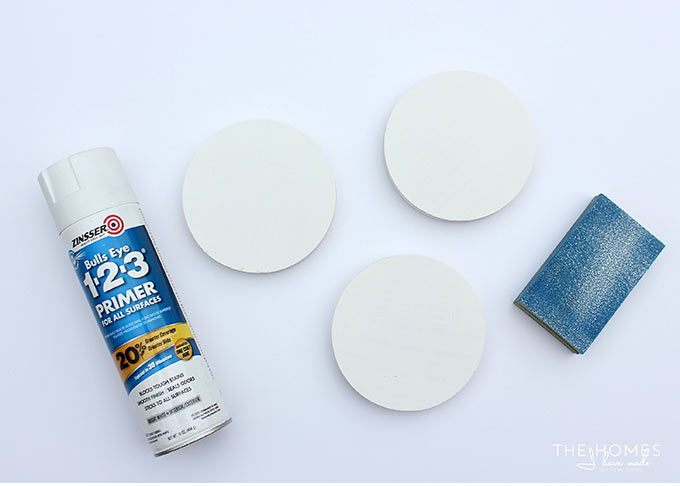 Once free of dust, spray the rounds with two light coats of high-gloss white spray paint, allowing ample dry time between layers. Because you will lay tape on top of the spray paint, I suggest allowing the base coat to dry and cure overnight before moving on.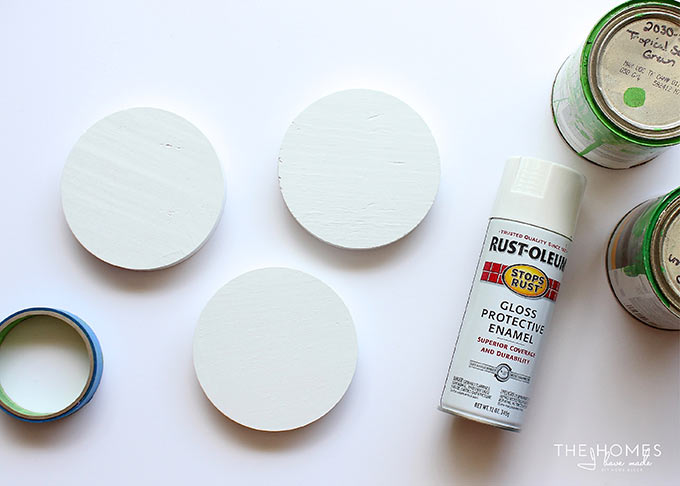 Using a ruler, mark a line down the center of each round and apply a stretch of painter's tape along the line. Press down firmly to prevent paint from bleeding through.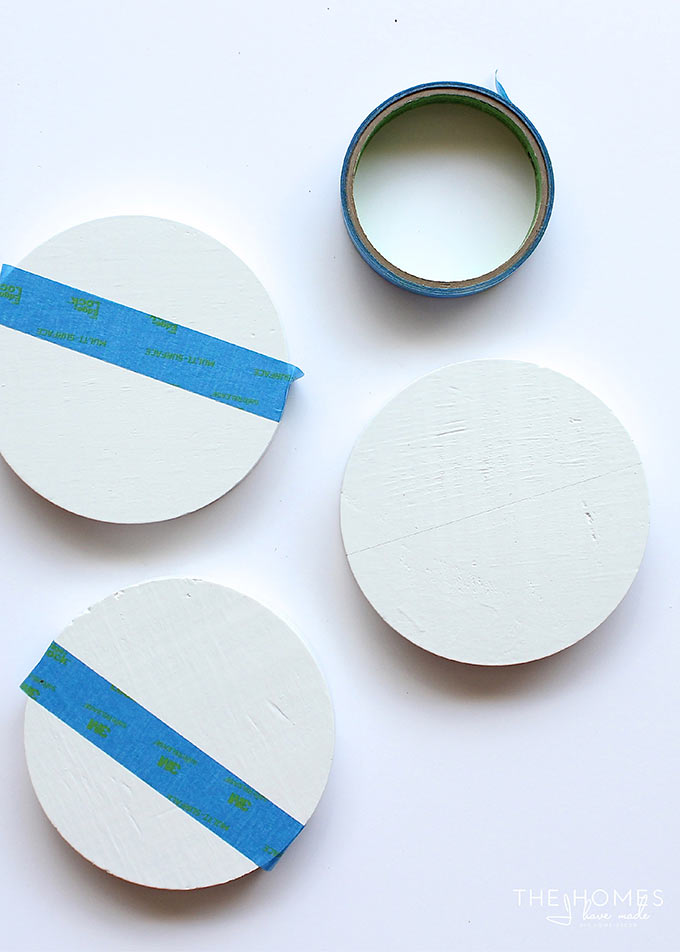 Apply several coats of dark green paint (or any paint color of your choice!) on one half of the round, allowing for proper dry time between coats. I used paint I had on hand, but spray paint could also work here. Just make sure you fully cover the surface you want to remain white!
Once the dark green paint is fully dry and cured, remove the tape and then re-tape in the other direction for the light green paint. You'll notice on one round, I taped straight across. On the other two rounds, I taped out a quarter of the round to create smaller sections of the light green color.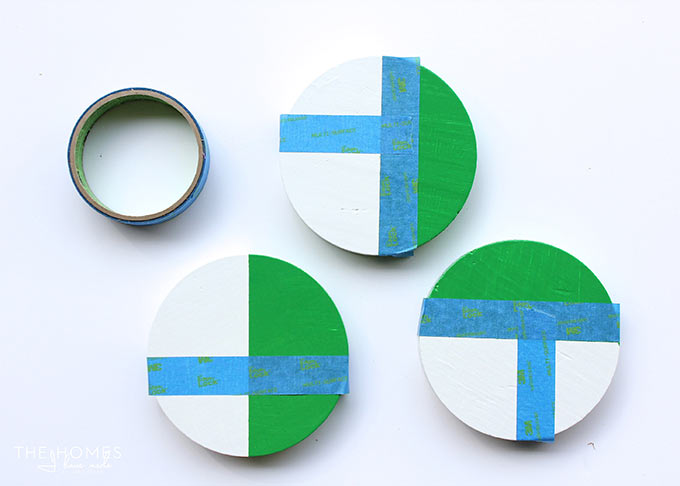 After a few coats of the light green paint, remove the tape to reveal a really fun and vibrant geometric pattern on the rounds!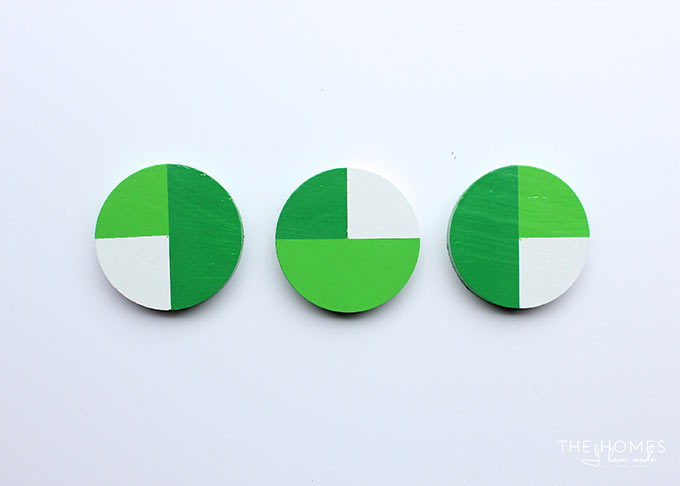 To transform the painted rounds into hooks, attach hanging hardware to the back and secure hooks to the front center of the rounds with wood screws.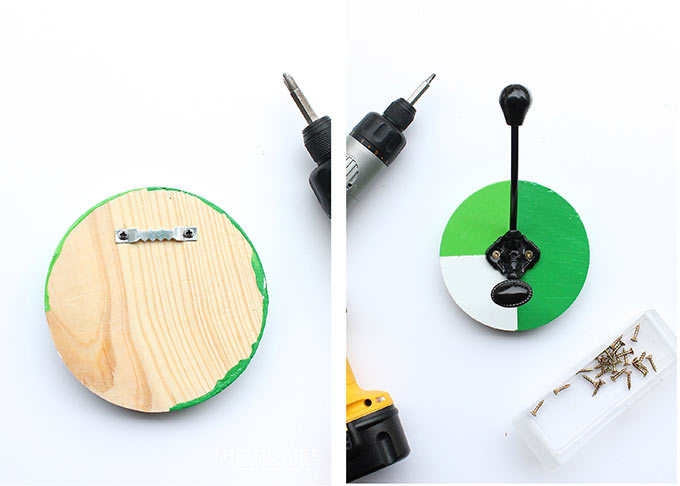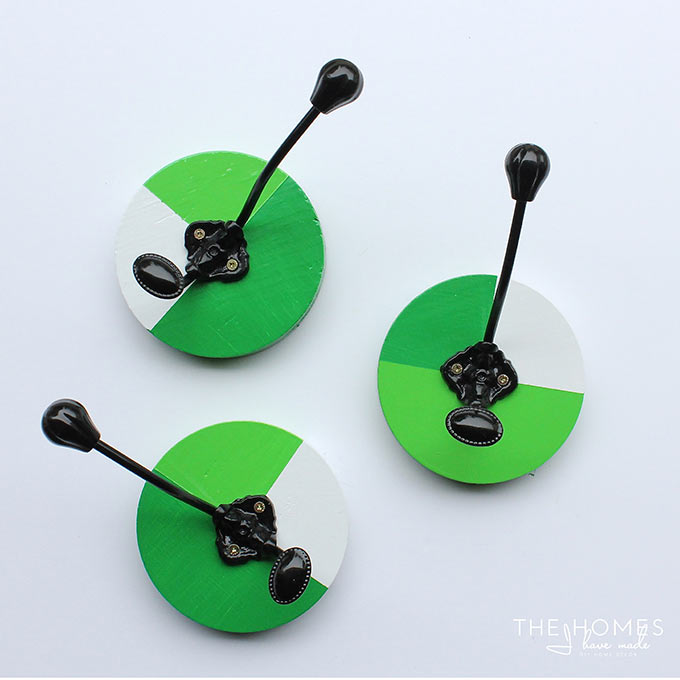 With everything fully dry and secure, hang your hooks on the wall and put them right to work! These hooks will only be used to hold lightweight, kid-sized clothes and towels. If you need your hooks to be heavy duty, be sure you use drywall anchors and sturdy hanging hardware.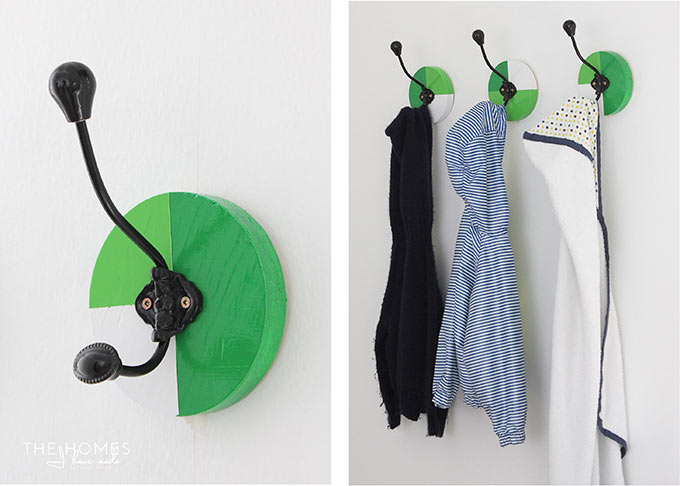 These hooks were inexpensive to make, coming in at just around $10 for all three (I had all the paint and screws on hand!). Although easy and inexpensive, they add such a visual, graphic pop to this kid-friendly space. This project can be customized to suit your style and your home by using different wooden shapes, hooks, colors, and paint techniques. Doubling as both functional and decorative, these hooks are a winner for keeping this little boy's room clean and looking fabulous!