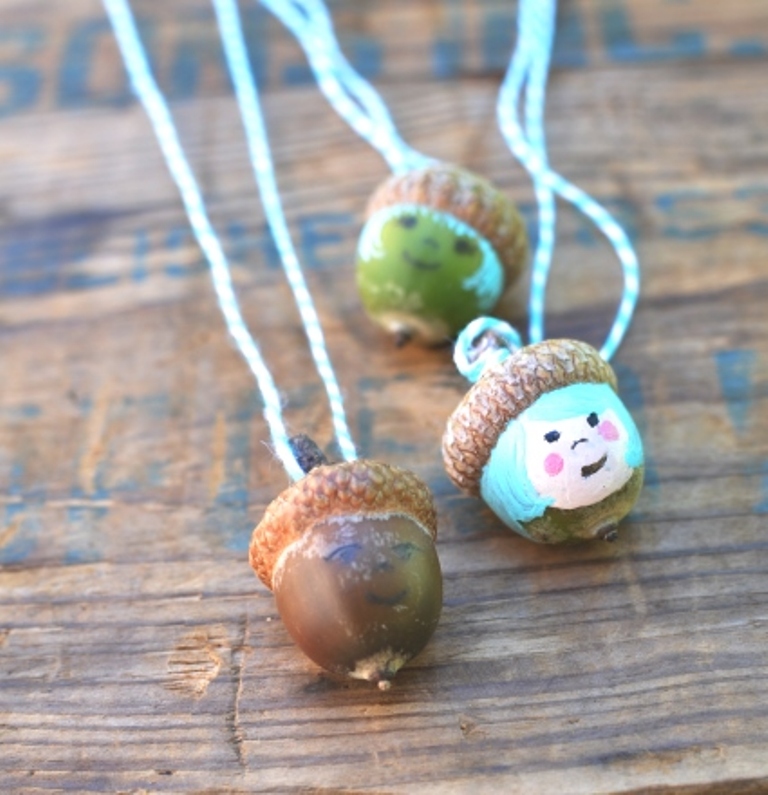 We were walking the dog the other day and there were tons of perfect acorns scattered across the path. It has been a couple years since we have done what we think is obvious to do with them –make them into the people they are aching to be. I mean, those perfect little berets they wear and their nice round faces – I can't believe they don't already have faces! This simple craft is great for all ages and the little people are completely addictive to make since each one has its own personality. You can make them into necklaces to celebrate the autumn, or trade them with your friends. Maybe you can stick some in the crooks of trees in your neighborhood for surprises for unsuspecting humans to find.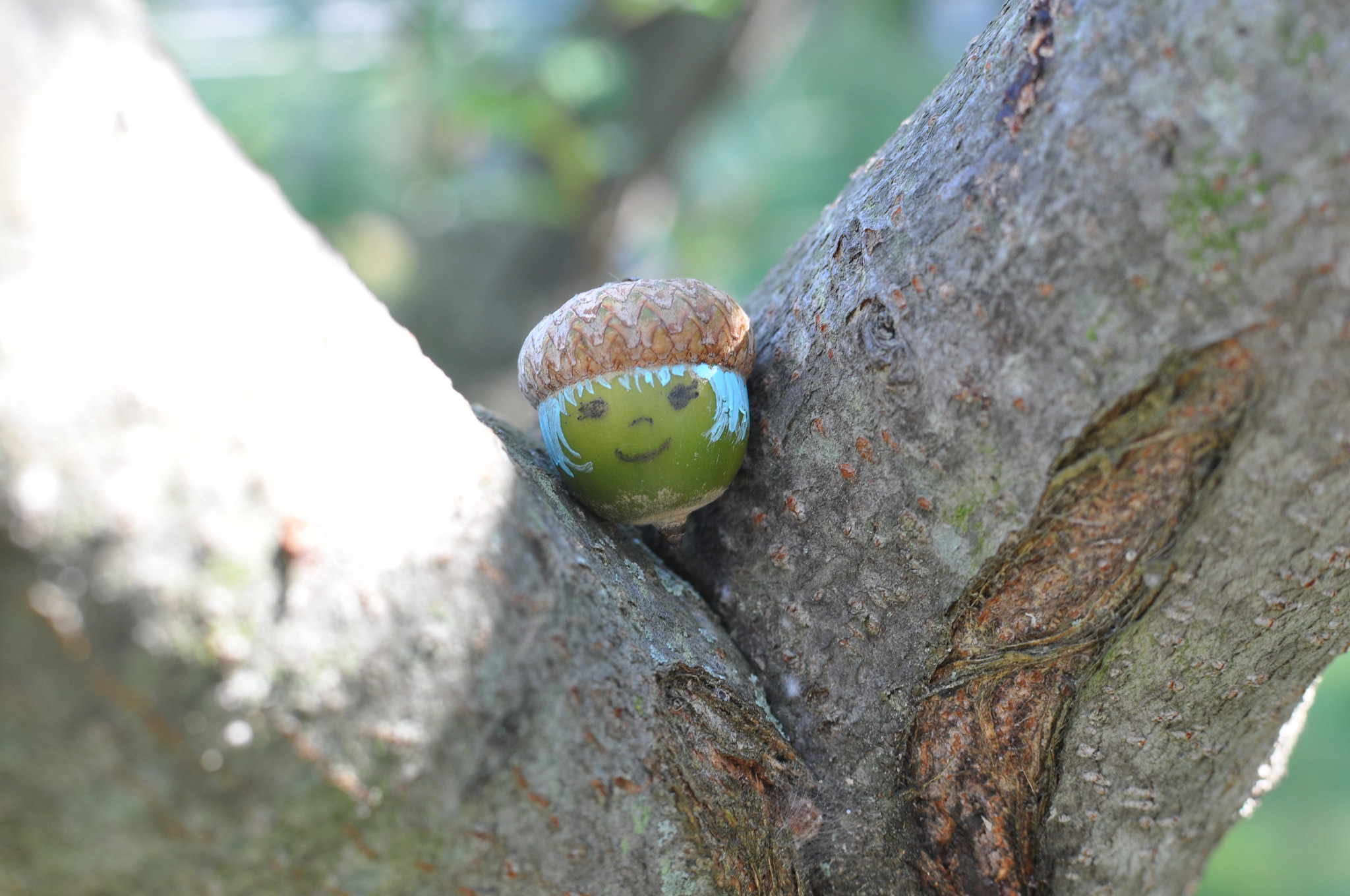 What you'll need:
1-      Acorns
2-      fine tipped permanent pens
3-      acrylic craft paint and tiny brushes
4-      glue and string
Directions:
1-  To make the basic little drawn features acorn person, simple draw a face directly onto the acorn. It is as easy as that and really great for the younger set.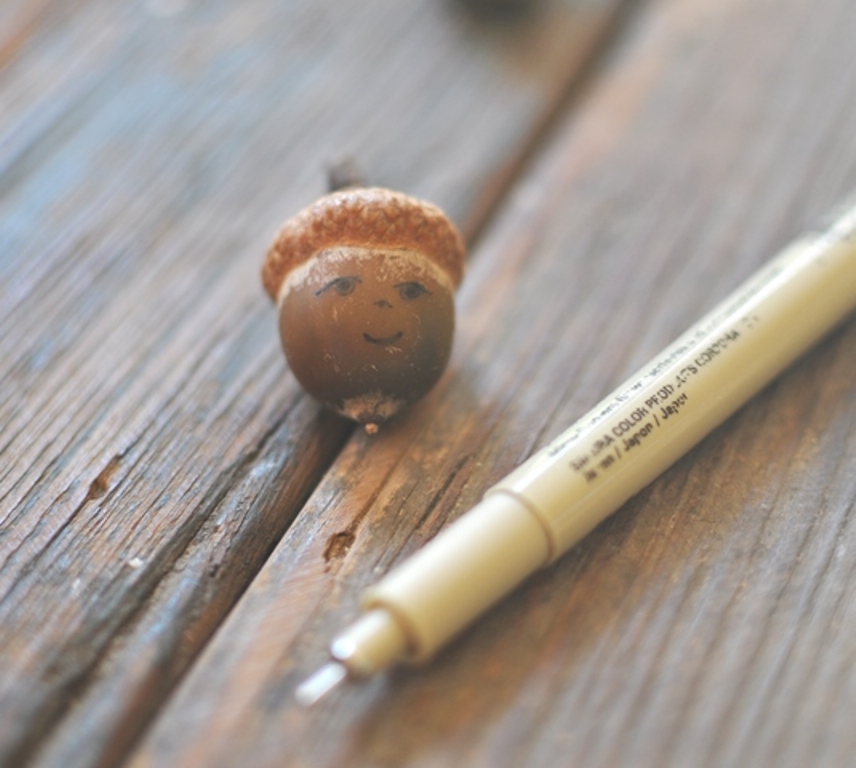 2-  To make a slightly fancier acorn face, mix a little white and brown paint to make a skin color you want and paint a simple circle on the acorn and allow to dry. When dry, paint in facial features and hair. Anything goes! I like to use a really fine brush for this. I also like blue hair!
3-  To make them a necklace, you can either poke a hole through the stem base with a push pin and then feed the string through, or you can put a few drops of glue on the stem and tie the string to it.