Spring is in the air and Easter is on it's way. We are getting crafty and making super cute and easy Polka Dot Easter Bags that will have your kids giggling with delight. To make these cute little polka dot bags we used carrots, yep that's right carrots! As a kid I always thought it was super fun when my mom would carve shapes in potatoes or cut up other veggies and let us paint with them. And my kids were as equally delighted with this craft.
I love an easy and fun craft project, especially one that can be reused over and over again. These cute bags can be filled with Easter goodies or can store those special little trinkets my kids seem to collect and stash in every nook and cranny. Plus these were inexpensive too, it cost us less than $5 for all three of my kids to make and personalize their own polka dot bags.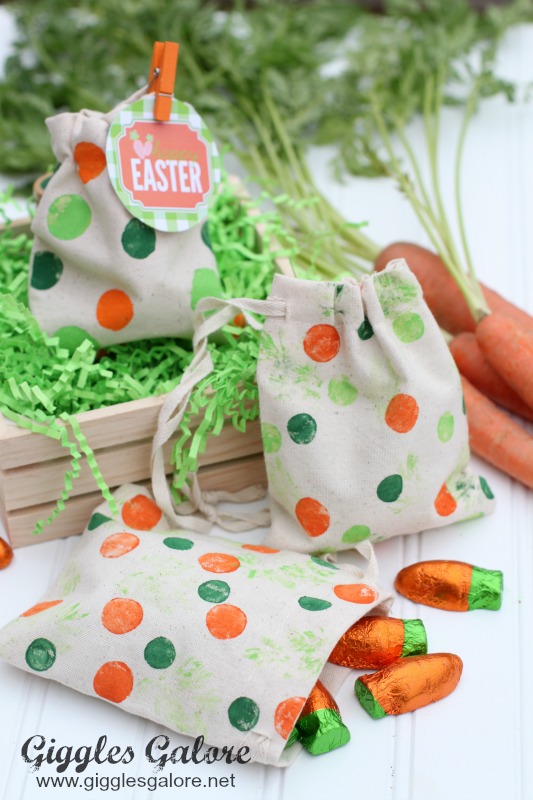 Supplies:
Carrots
Craft Paint
Muslin Bags
Wax Paper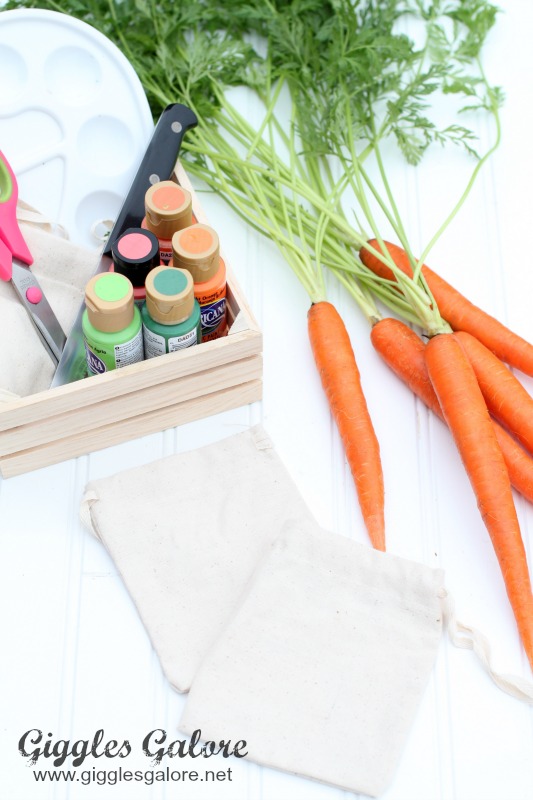 Start by filling a paint pallet or paper plate with a variety of different paint colors. My daughter decided she wanted to use the colors of the carrot to create our polka dots.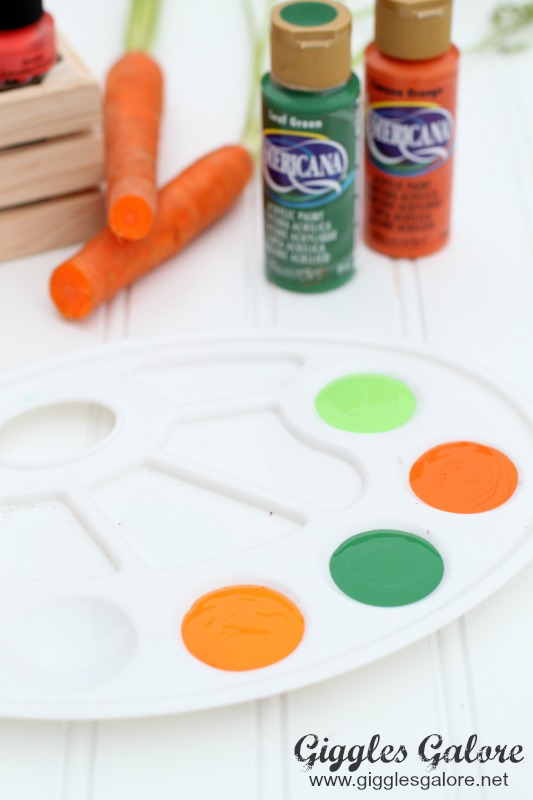 Cut a piece of wax paper to fit inside of your muslin bag so that the paint doesn't bleed through.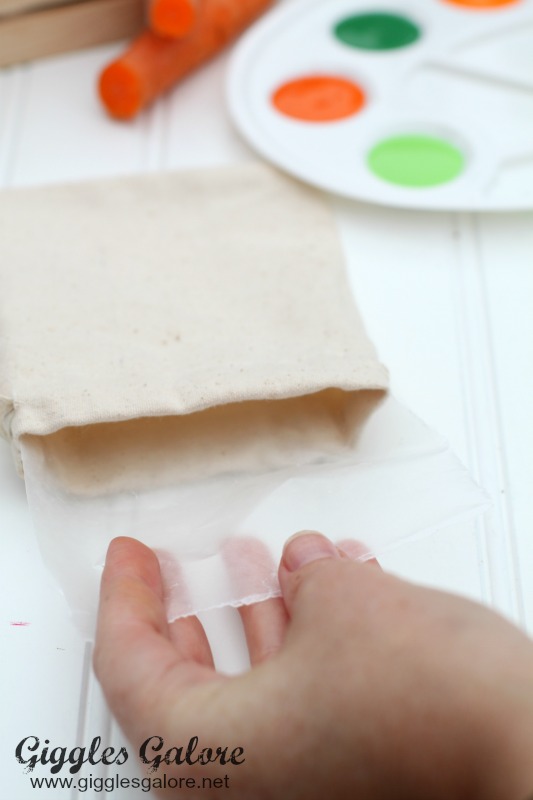 Next, cut the ends of a few carrots off, you'll want to do this for your kids. You can vary the size of your polka dots by how much of the tip of the carrot you cut off.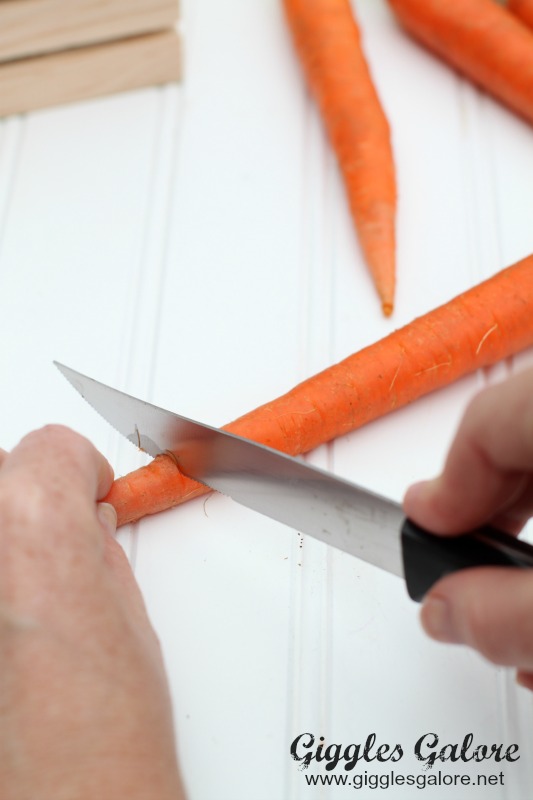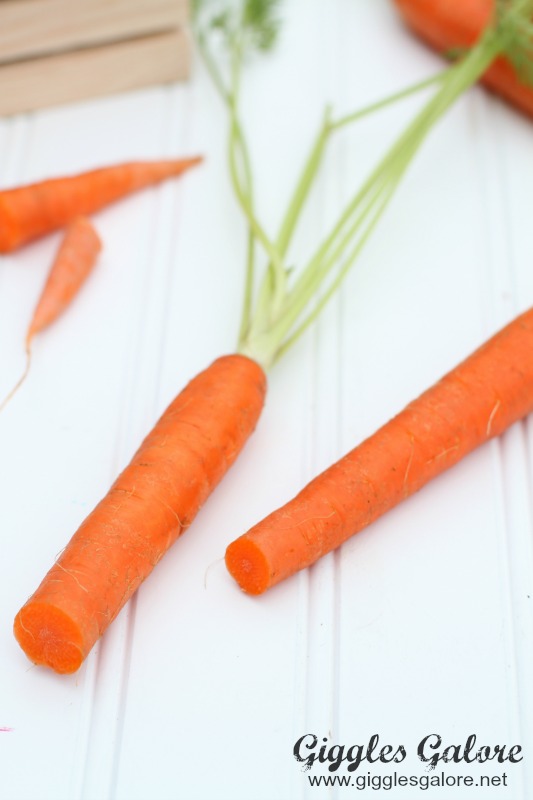 Dip the cut end of the carrots into your desired paint color.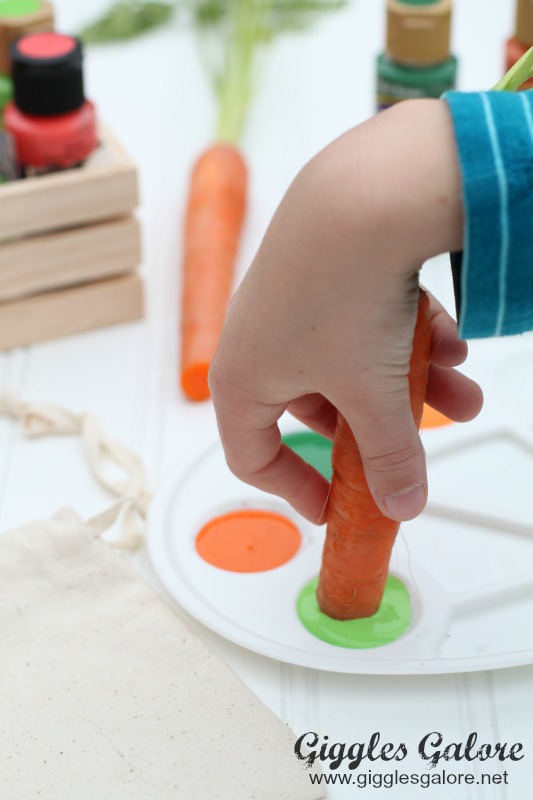 Now use the carrot to create polka dots on your muslin bag.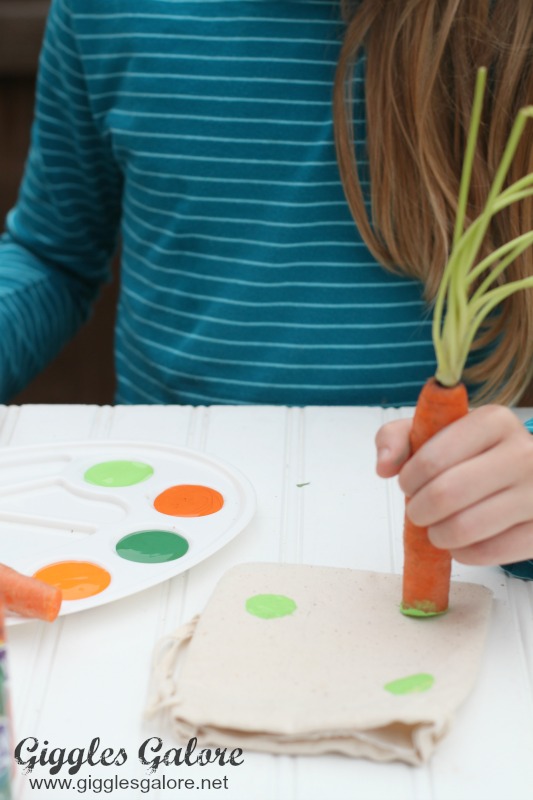 My daughter also had the idea to use the green leaves from the carrot tops to create texture and patterns on the bag and I love how those bags turned out.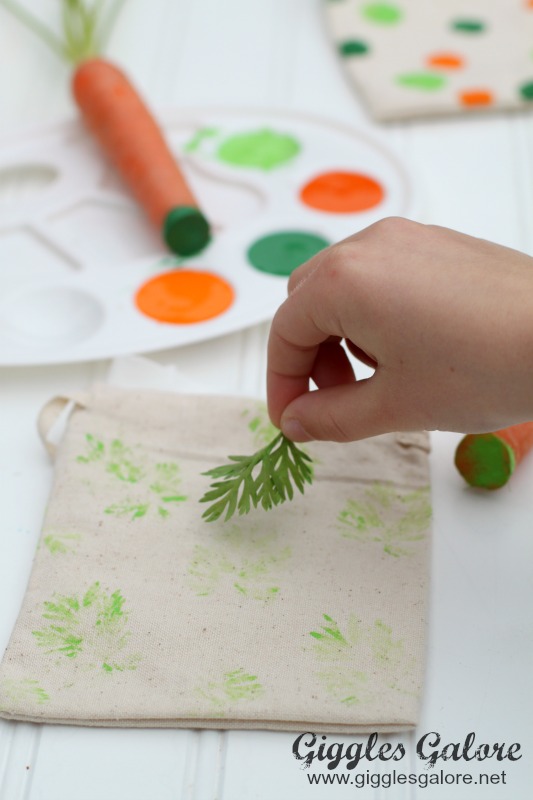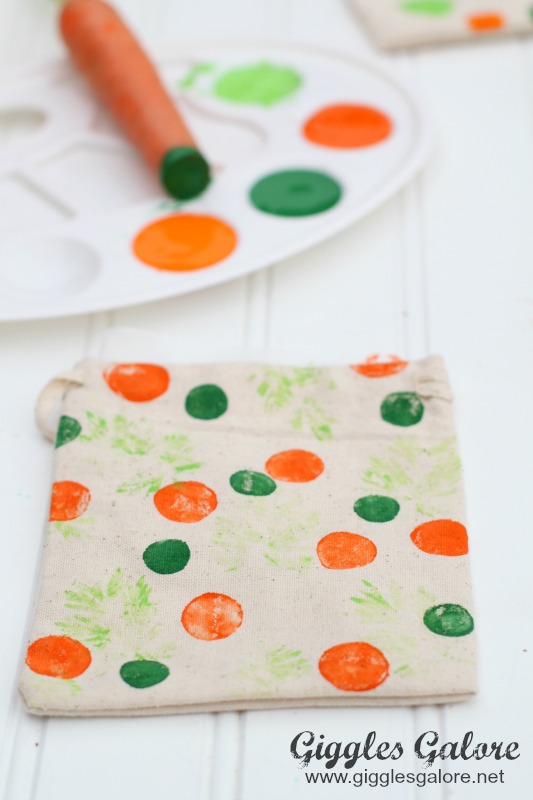 Once the paint has dried, fill the bags with your favorite chocolate candy or little trinkets and treasures for Easter.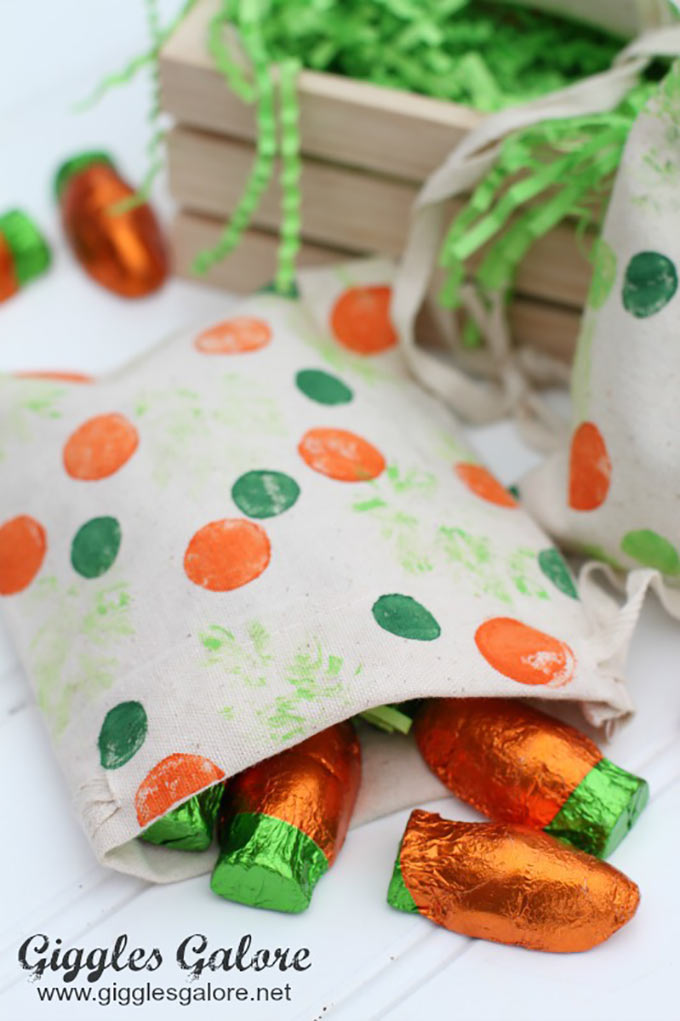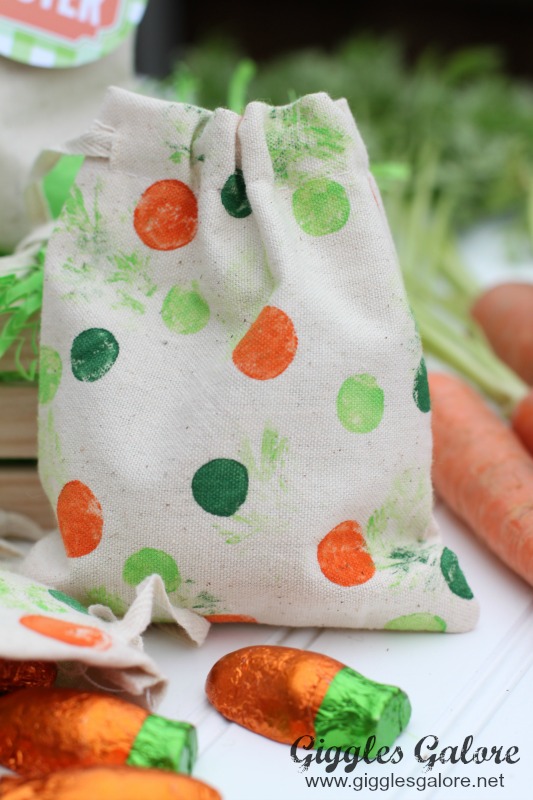 These cute little polka dot bags would also make darling favor bags for an Easter Egg Hunt Party, wouldn't that be a fun party activity? Make sure you stop by Giggles Galore for lots more Easter inspiration and craft ideas to help you make Extraordinary memories with your little ones!