As my son becomes more involved with extracurricular activities and playing in the neighborhood, he has become more independent. As a parent, this is what we work toward, right? Yes—but his food allergies make it all a bit scary. Our routine helps minimize risk; outside of school, he has his meals and snacks at home and then he can run out the door. Everything is still labeled, but I was finding that I wanted bigger warnings and labels that would really stand out in case of a medical issue.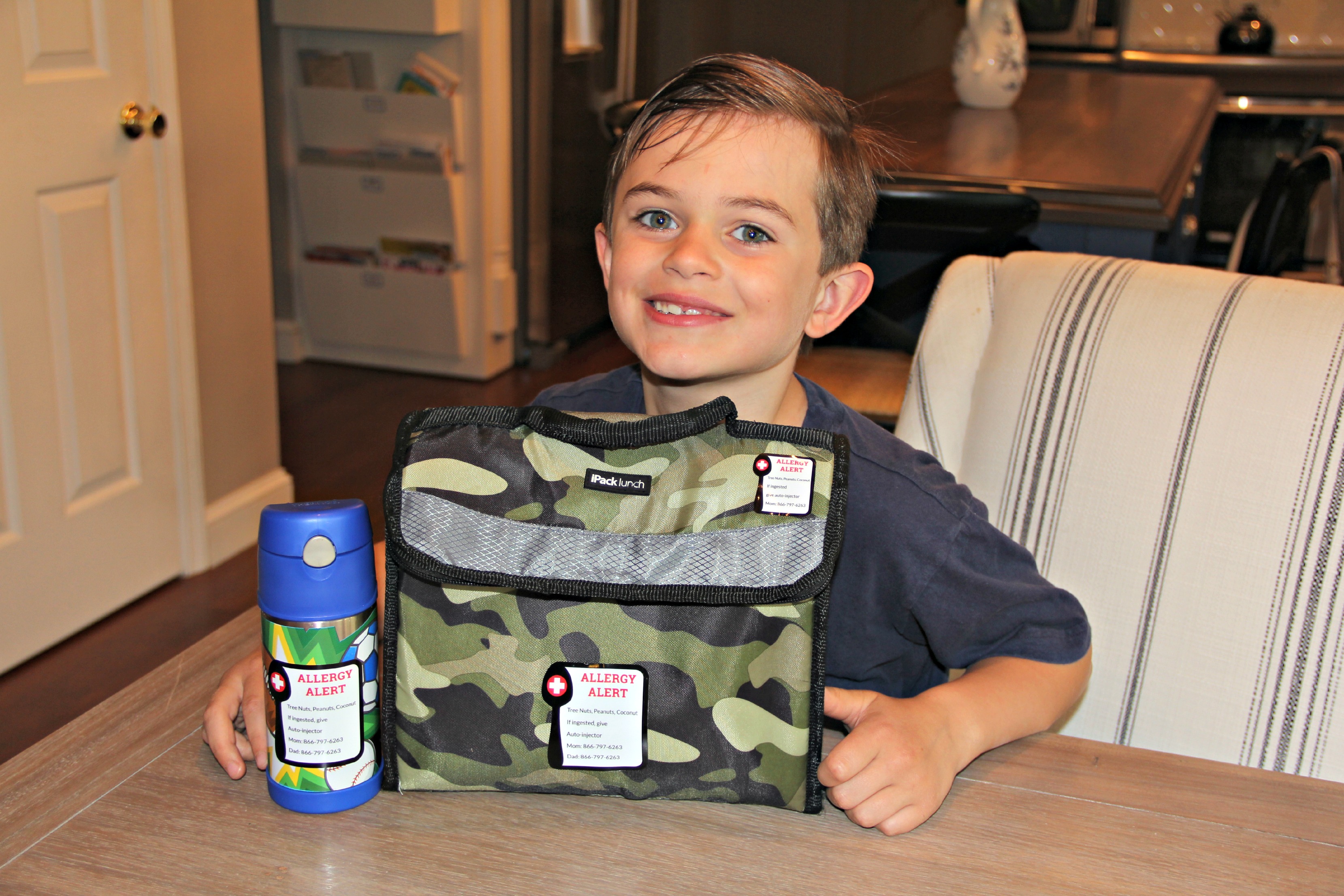 I reached out to a talented local designer, Jill Shapiro, for help with our new Allergy Caution Labels. Our children attend school together and I knew she has firsthand knowledge of what a parent would want.
As a parent of a child with life-threatening food allergies, I was so happy to design these labels for Name Bubbles. Making sure your child's health needs are recognized and taken seriously is a nerve-wracking daily concern for allergy parents.
As a graphic designer, I looked to iconography and color to create labels that get this urgent message across immediately. The goal was to be eye-catching and well designed, while maintaining that the information is legible and able to be personalized. The medical nature of this notification needed to be instantly clear, and the food aspect understood, even before the written information is read.
-Jill Shapiro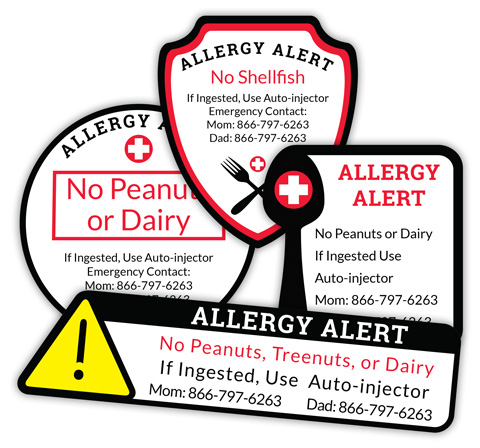 Once Jill's labels were ready to be introduced to our Name Bubbles customers, the company partnered with Food Allergy Research & Education (FARE), a nonprofit organization with a mission to find a cure for food allergies and to keep individuals with food allergies safe and included. I am a very big fan of FARE; their work helps build awareness and provides research that moves us closer to a cure, something we all hope for. To celebrate the partnership and the launch of our new Allergy Caution Labels, Name Bubbles will be donating 20% of all allergy product purchases to FARE, with a minimum donation of $10,000 for 2014.

With May being Allergy Awareness Month, we hope the introduction of our new allergy labels will continue the momentum of awareness. By labeling items that travel to and from the house with proper medical details and emergency contact information, our new Caution series help keeps food allergies in the minds of the people who care for children with life-threatening allergies.