This year our family has decided to scale back on the presents and focus more on creating holiday traditions. Instead of dwelling on the "I want's" of the holiday season, we're going to spend time establishing and continuing Christmas traditions to really make this holiday a memorable one.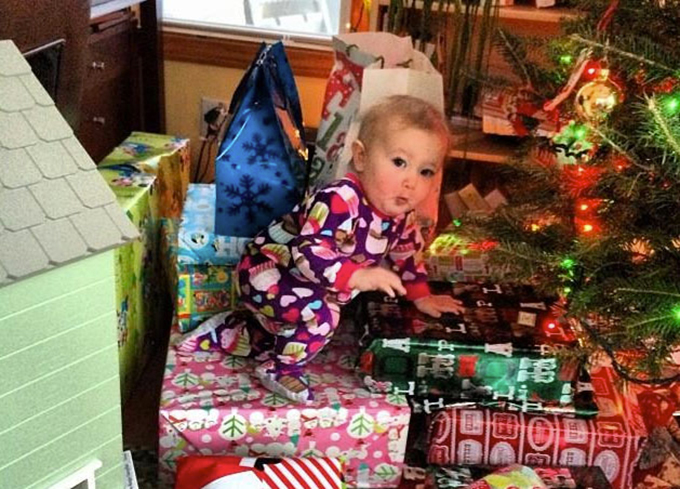 Truthfully, I don't remember most of the things my parents bought me for Christmas (well, except the one time that I got the Mall Madness board game or my very first Nintendo… both of which were "life changing" gifts). What I remember most about the holidays are the traditions that we created every year like decorating the tree, hanging lights on the house, baking Christmas cookies, making an Advent calendar, and holiday parties with my extended family. To me, those are the most important things about Christmas (do I sound like Clark Griswold yet? Also another important family tradition – watching National Lampoon's Christmas Vacation and reciting all the words!).
So this year, our kids will each get a few things from us (and from Santa), but  we're really going to focus on the family time. That means baking my favorite Christmas cookies with the girls, going ice skating, buying our first Advent calendar, and watching "The Polar Express." I'd like to show them that spending time with family is a greater gift than another board game or Barbie.
What are some of your holiday traditions?