This time of year I am always trying to think of creative ways to gift a bottle of wine (my go-to hostess gift). Last year, I re-purposed old sweaters to make wine bottle bags and also made these festive hanging message tags.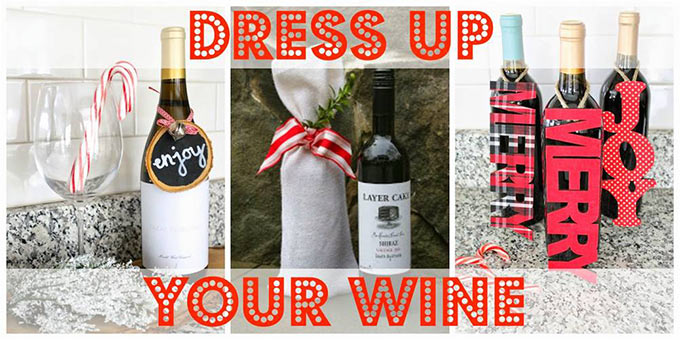 This year, I came up with another quick and easy craft to dress up a bottle using a birch log.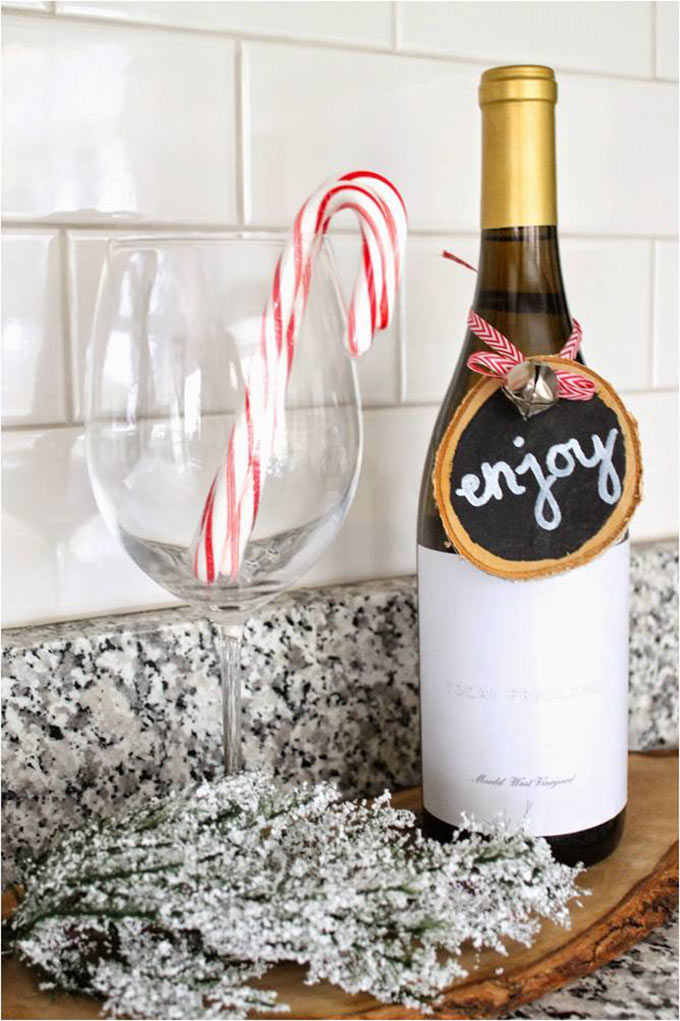 It was pretty easy to do. First, I had my husband Chris cut one of our decorative birch logs into thin rounds.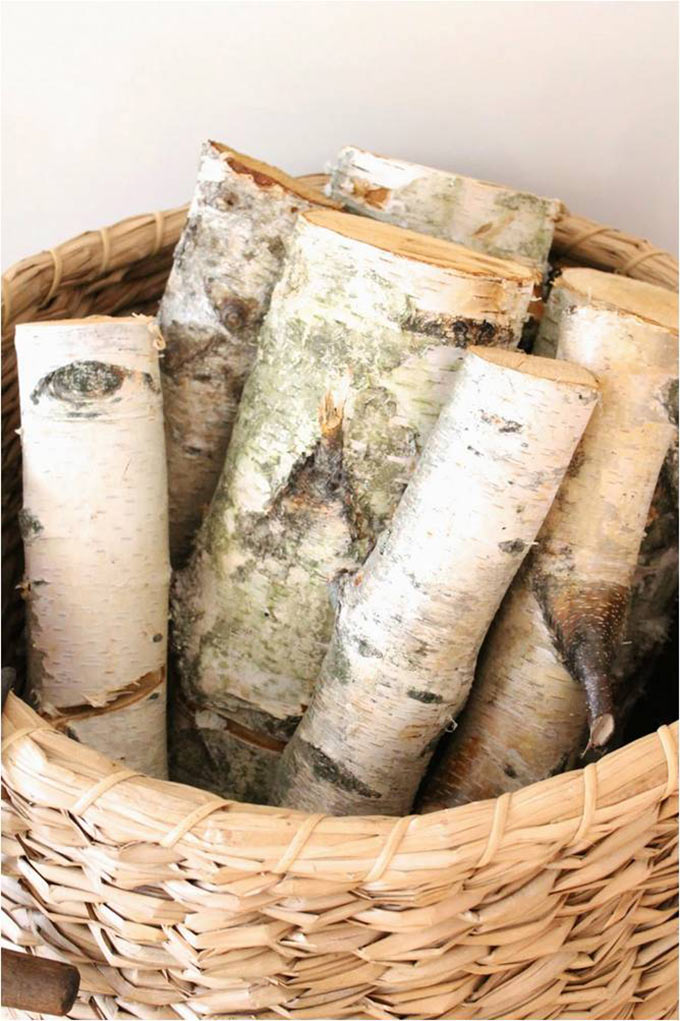 Then, I used chalkboard paint to paint the tops and drilled a hole in each one.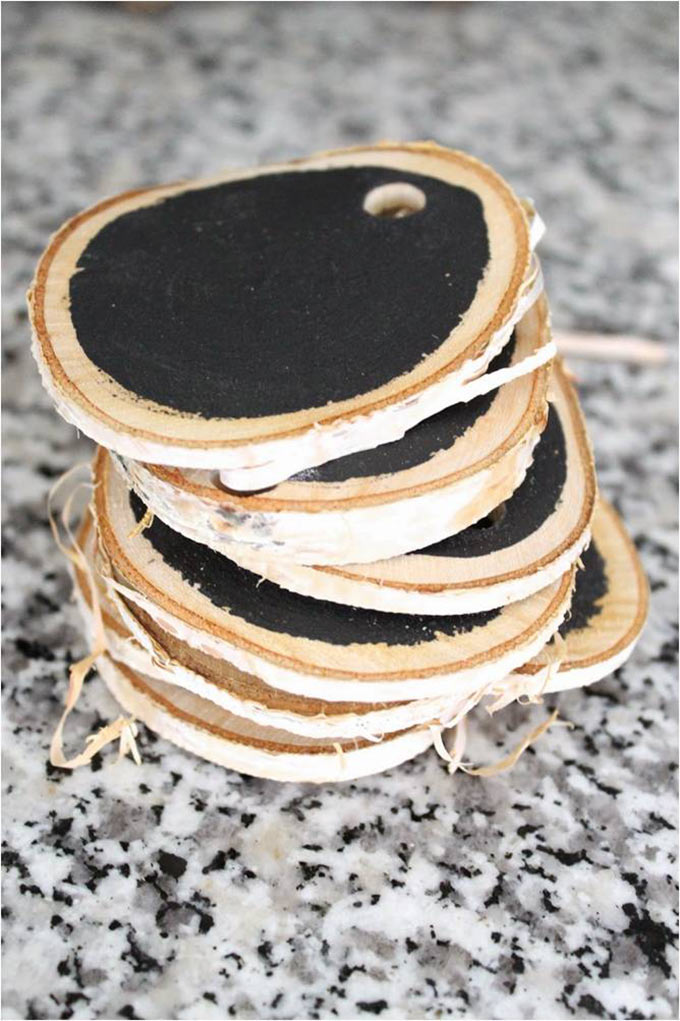 Lastly, I used a white paint pen to write a message and strung a ribbon with a jingle bell through the drilled hole.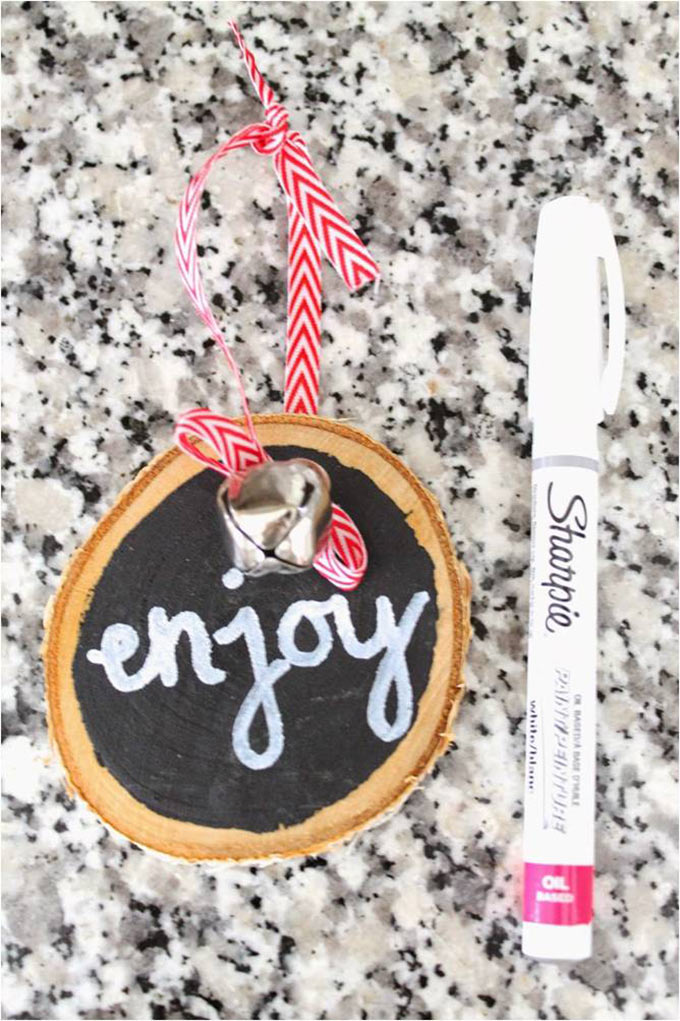 And there you have it, a little festiveness added to your bottle.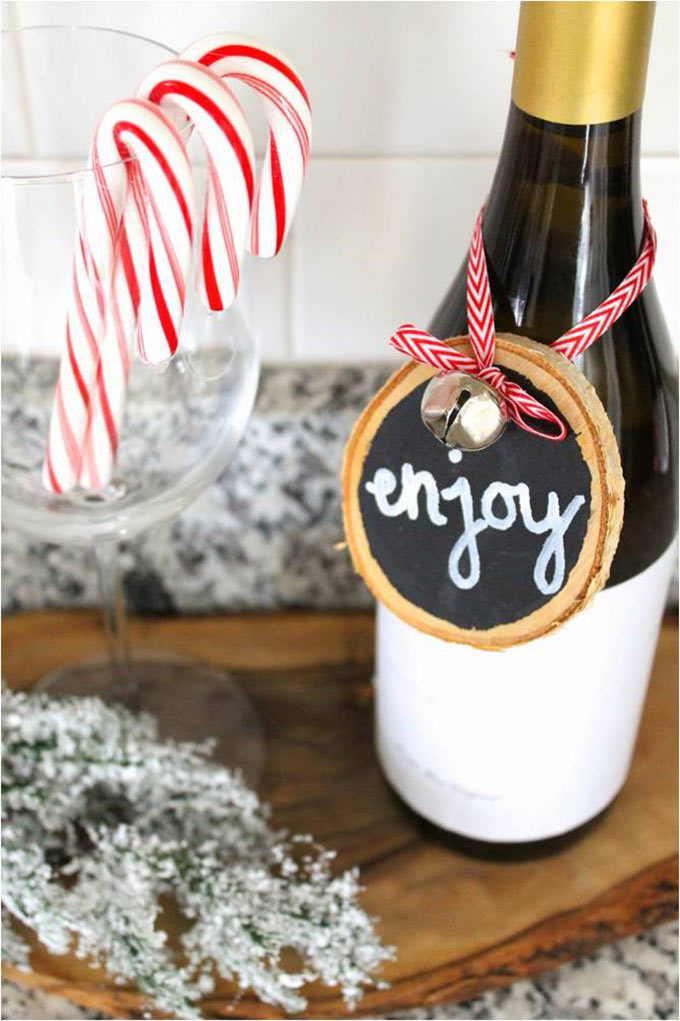 Cheers!