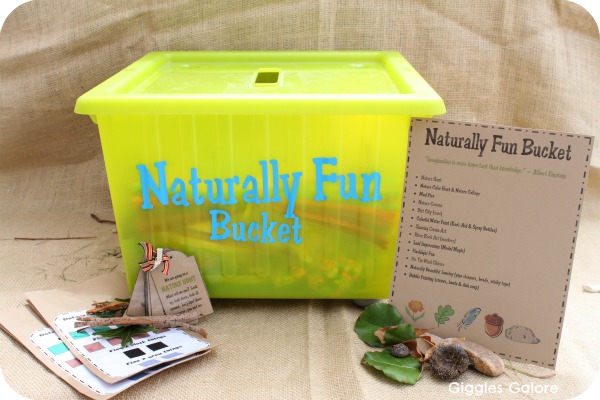 Do you remember summer camp as a kid? There were always fun-filled adventures and lots of exploring to do. Create your own summer adventures and get out and explore the outdoors with our Naturally Fun Bucket. This nature inspired bucket is full of supplies and activities that will encourage kids to embrace their surroundings, learn something new and just have fun exploring the great outdoors!
The great part about this kit is you can put it together and keep it at home for a fun afternoon activity or take it with you on those summer trips to the beach, camping or hiking. There is nothing better than enjoying nature and watching your little ones learn to appreciate their beautiful surroundings.
"The most effective kind of education is that a child should play amongst lovely things." — Plato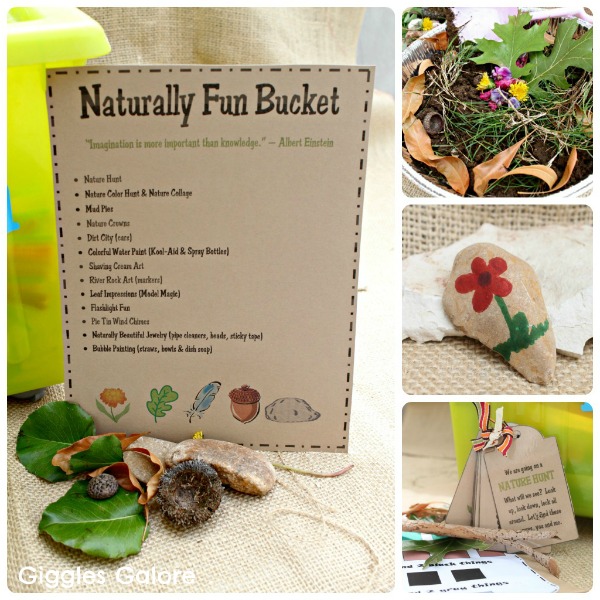 The Naturally Fun Bucket includes a variety of activities and supplies that will encourage kids to embrace their surroundings, learn something new and just have fun! Our bucket is filled with a few staple supplies like glue, paint brushes, construction paper, shaving cream, food coloring, spray bottles, pie tins, bowls, cups, flashlights, paper crowns and toy cars. These items can be used to collect things, make nature art or add to their creative outdoor play.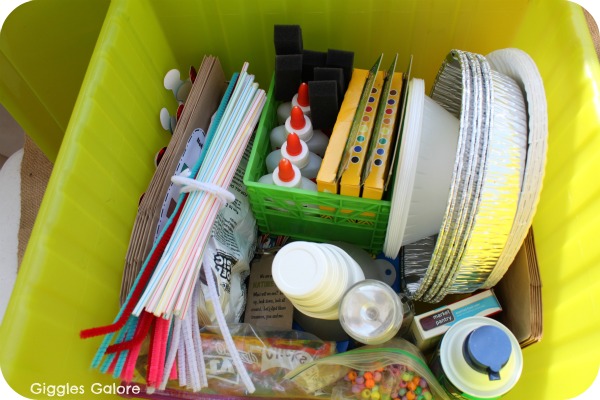 To help encourage the kids to explore and create I made a Nature Color Hunt activity card, A Nature Color Scavenger Hunt Bag and Nature Scavenger Hunt with nature clues and cards. Visit Giggles Galore to download the FREE files to create your very own Naturally Fun Bucket.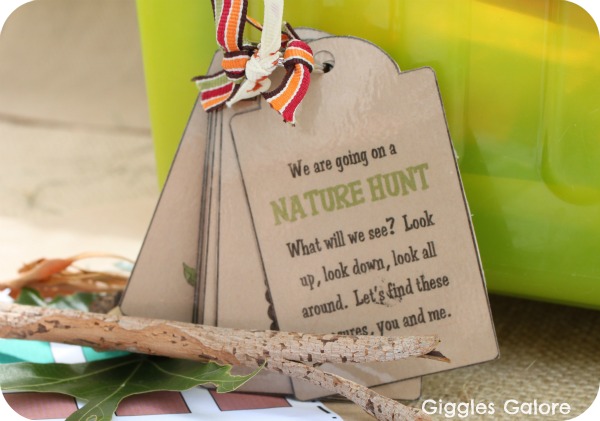 Now that you're ready for a Nature Hunt here are some ideas for what to do with everything you find and the supplies in your Naturally Fun Bucket. Use the brown paper sacks to go on a nature color hunt and collect things outdoors like rocks, twigs and leaves. Then you can use markers to make rock art or create nature collages with the construction paper and glue.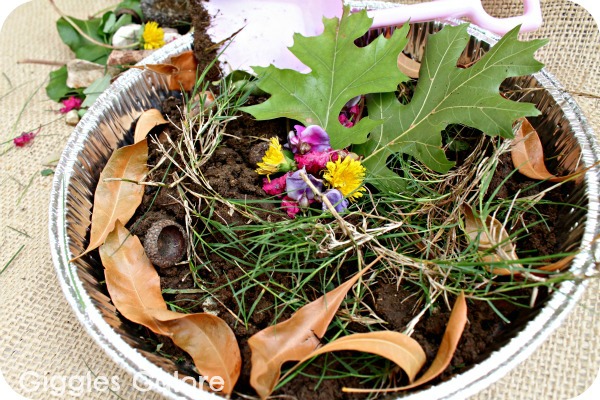 Or they can gather leaves, flowers, sticks and acorns and make nature crowns and then watch their imaginations soar.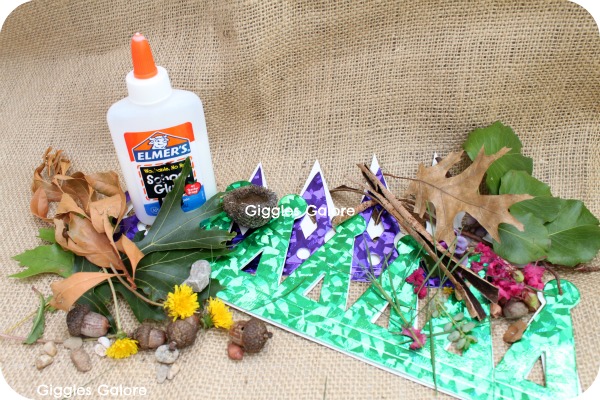 This Naturally Fun Bucket is sure to provide hours of fun and encourage kids to use their imaginations while spending time outdoors. Make sure you visit Giggles Galore for more creative projects and ideas to keep your little ones entertained this summer. And don't forget to download the FREE Naturally Fun Bucket files for hours of creative fun!