My 14 year old daughter is obsessed with bows. She wears them all the time on necklaces and in her very short hair – awesome! This spurred me, of course, to make some for her so she didn't keep asking to buy them. I have more fabric scraps than I care to look at, but there are some gems in those heaps and very little is needed to sew one of these up (not a lot of time is needed either, btw). If you have a working sewing machine, use it! If you don't, a very small amount of hand stitching will see you through quickly – heck, you could even use some of that no sew iron on web tape.
You could make them at a birthday party or for gifts or as a little business on the front lawn!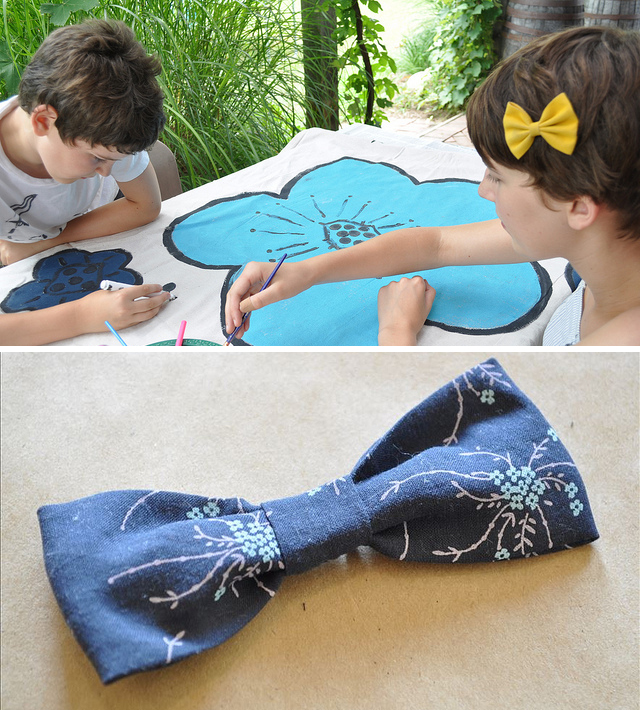 What you'll need:
–          fabric cut into a 4"x10" piece and a 2"x4" piece
–          pinking shears
–          needle and thread and/or sewing machine
–          iron
–          bobby pin
Directions
1. Cut your fabric into sizes specified (this of course can be tweaked if you want to change the size of your bow).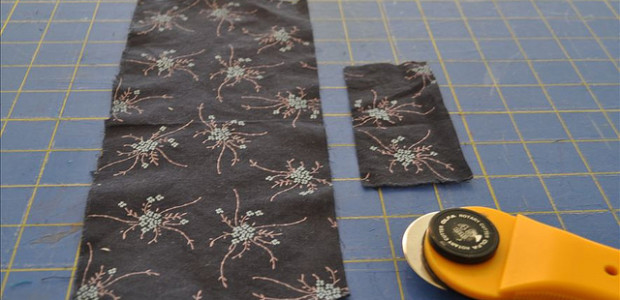 2. Fold the rectangles in half along the long sides with the right sides of the fabric facing each other, and press flat. Sew a seam about ¼ inch from the raw edge, backstitching at both the beginning and the end, and then turn right side out. Cut the short raw edges with your pinking shears to prevent furture frayin. If you don't have picking shears, just skip this part. You could brush a little glue along these edges to prevent fraying – they will be hidden.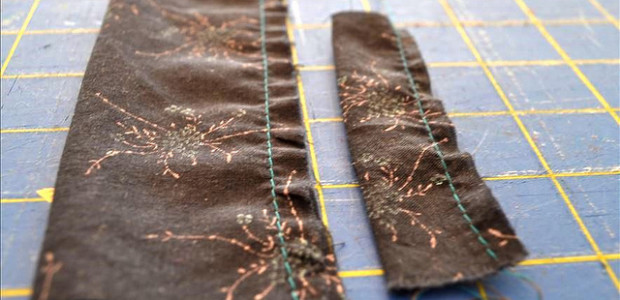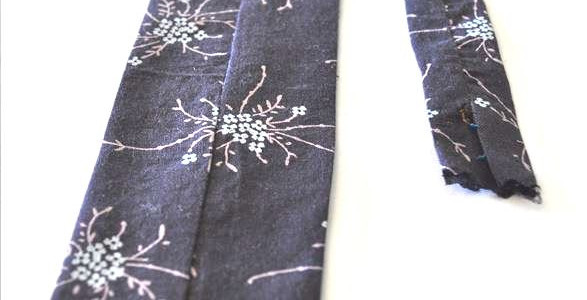 3. Fold the short ends of the larger piece (the part that will make the bow) so they slightly overlap in the center. Now pinch this place so you make a bow shape. With a needle and thread you have already prepared, wrap the center of the bow a few times and knot it off. This will create a pinched bow center that will then be covered by the smaller rectangle you sewed – making it nice and neat and cute.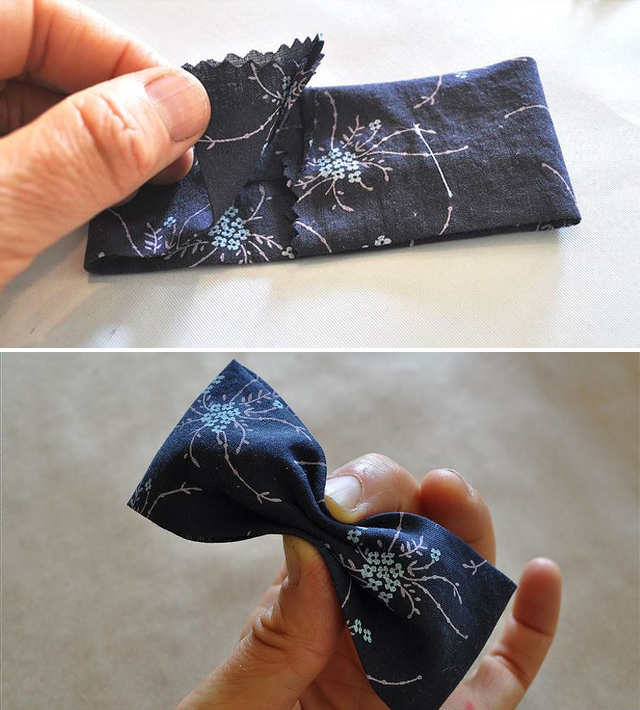 Tie a knot and even go through the bow to make it nice and secure.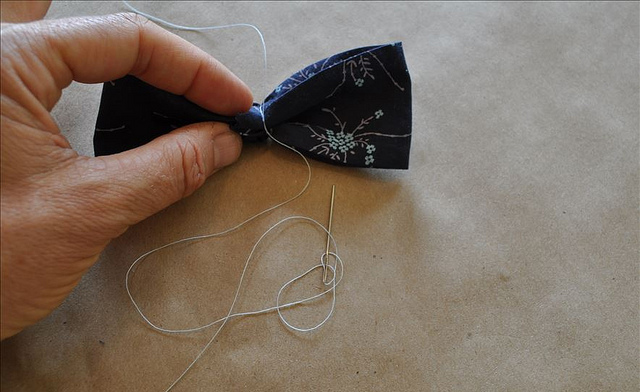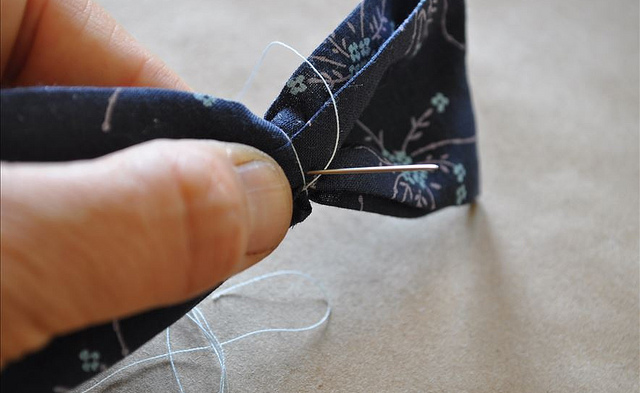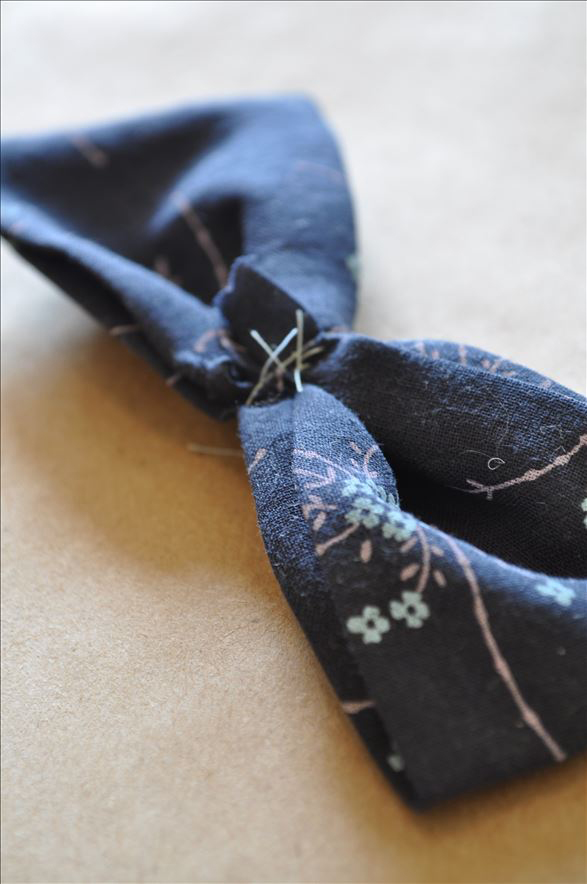 4. Wrap the small rectangle you sewed around this – you want it to overlap a bit, so trim excess as needed/desired.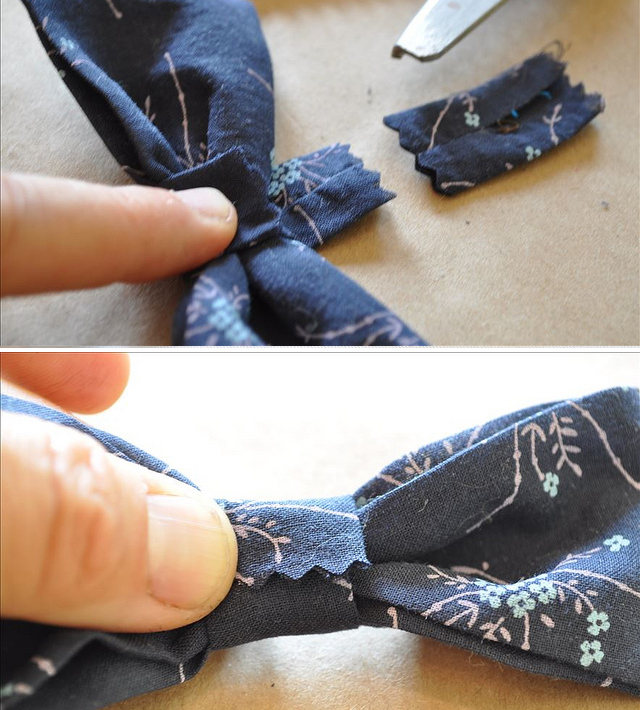 With a needle and thread you have already prepared, stitch the overlapping sides.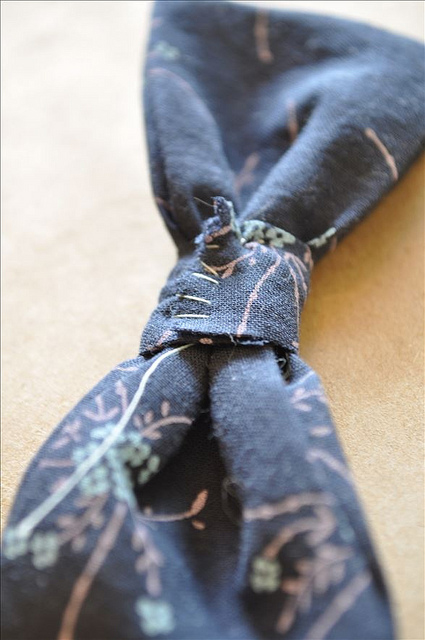 Hello cute!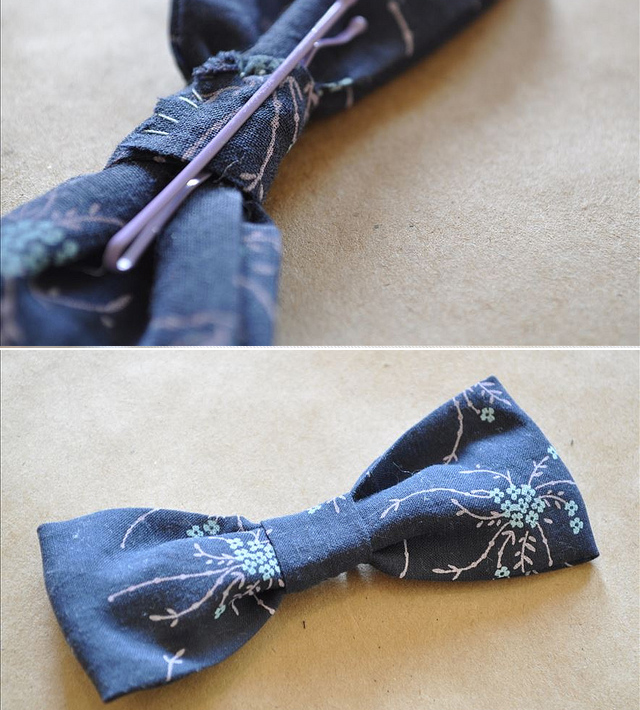 Simply slide a bobby pin through the back and it is ready. This would also be great as a brooch, or glued onto a headband (have done both).
And they're not just for girls! These homemade bows are perfect a dapper son – mine likes to be dapper.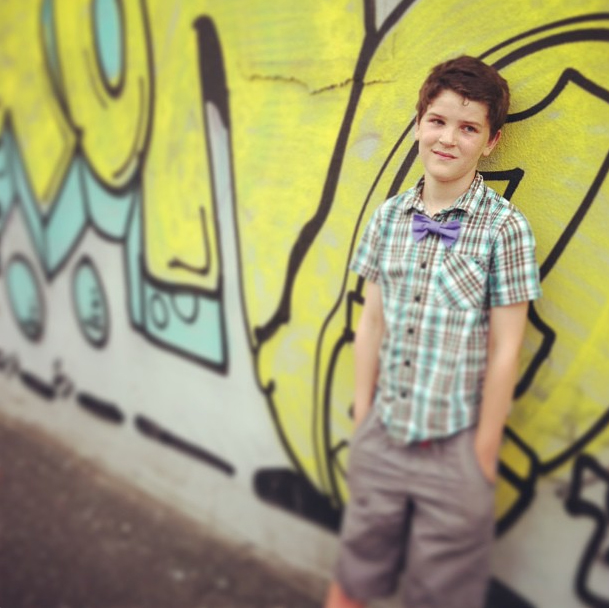 follow me on Instagram – colieblum
Do you have a bow fanatic in your home?