April certainly welcomes the spring season and also seems to bring about the earliest blooms, those rainy showers (prepping those May Showers), and…Girl Scout Cookies. Is it just up here or do you all seem to experience what I like to call "Girl Scout Season?"  Between work, neighbors, the grocery store, and even our local Stewart's, I think I've bought about 10 various boxes. I just can't escape those cute little faces!
With boxes upon boxes of cookies coming my way, I've decided to check out every recipe you need using Girl Scout Cookies…someone HAD to do it…right? 🙂
For all those Thin Mint lovers try these: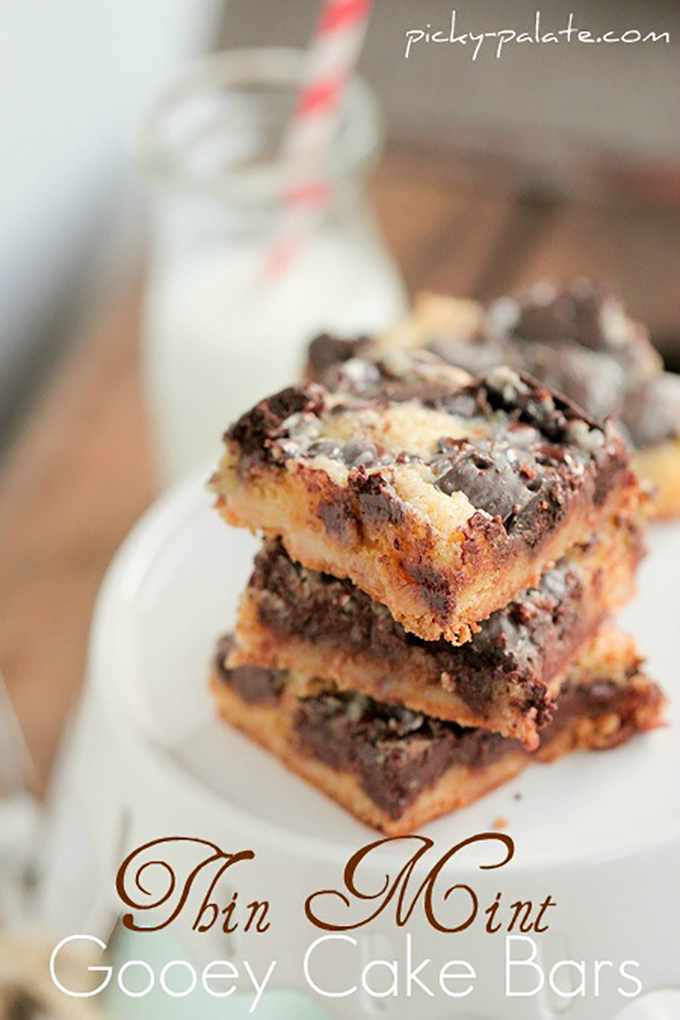 Girl Scout Cookie Thin Mint Gooey Cake Bars via Picky Palate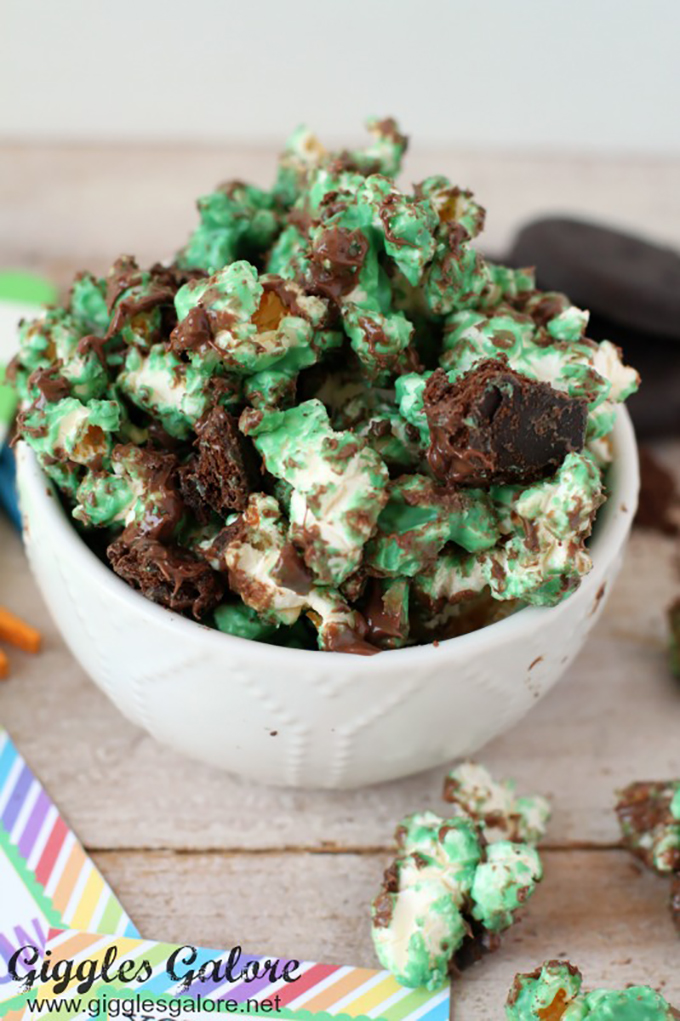 Thin Mint Popcorn via My Daily Bubble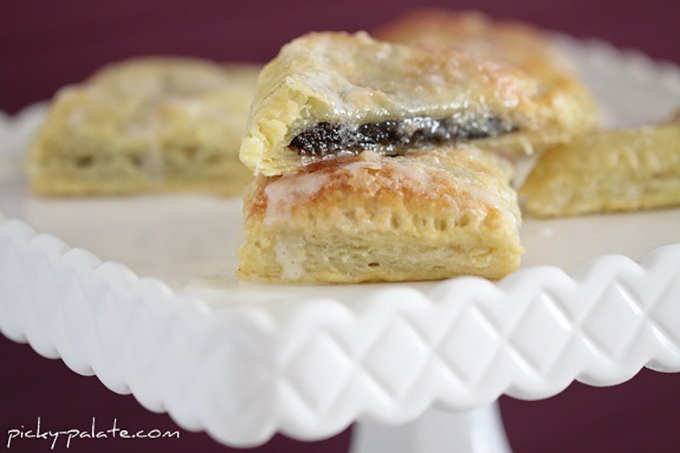 Girl Scout Thin Mint Oven Strudels via Picky Palate
Samoa Mamacitas check out these puppies: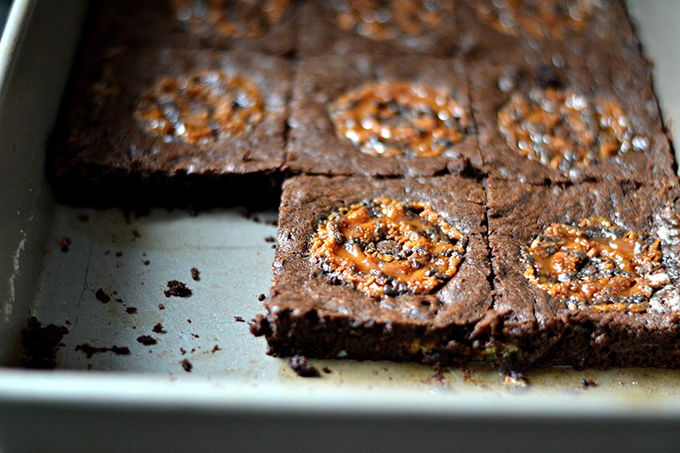 Samoa Fudge Brownies via Bakeaholic Mama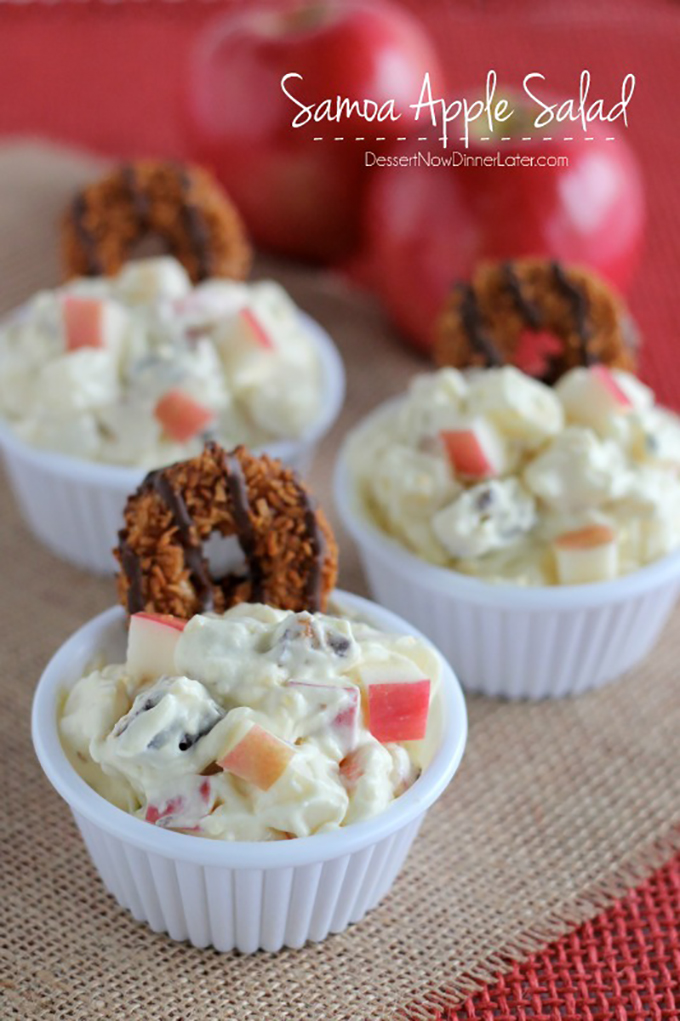 Samoa Apple Salad via Dessert Now Dinner Later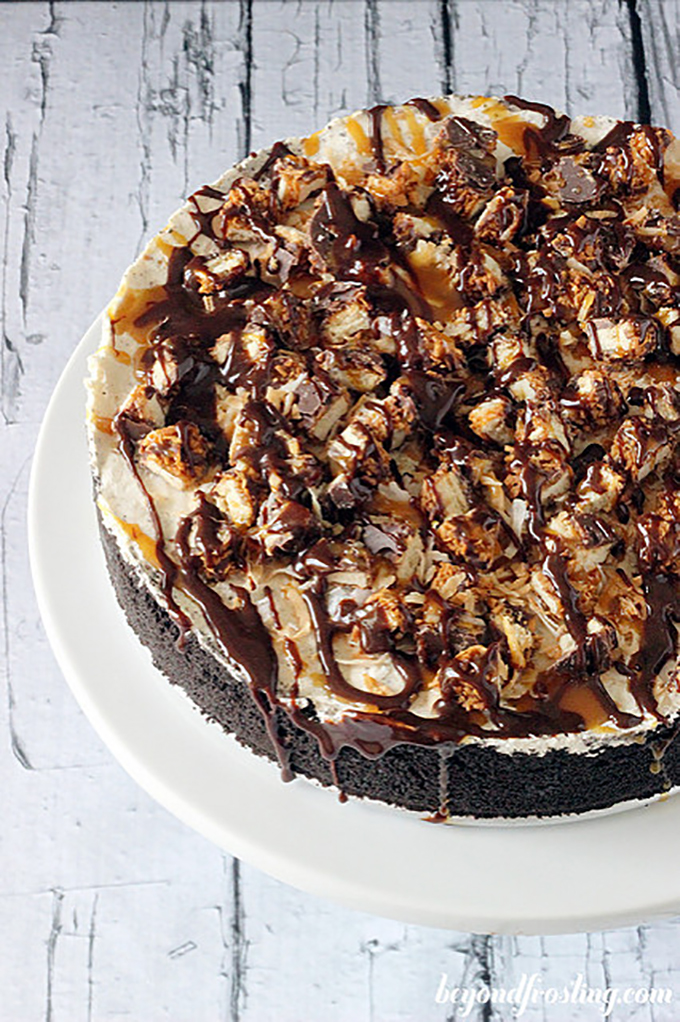 Samoa Cookie Ice Cream Cake via Beyond Frosting
Tagalong Tessies you are gunna drool for these: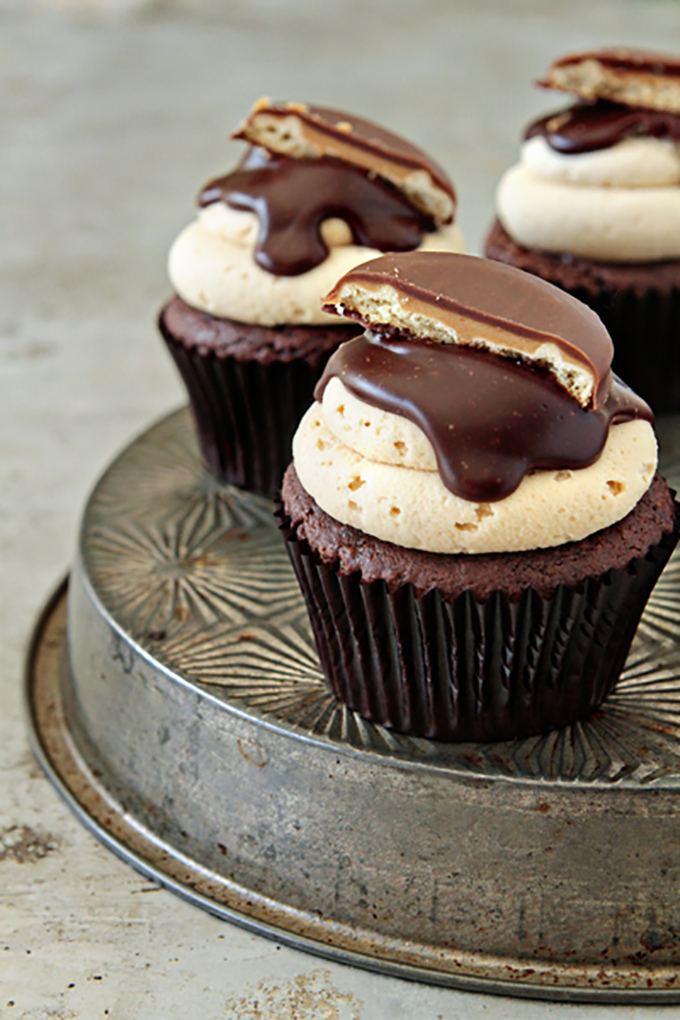 Tagalong Cupcakes via My Baking Addiction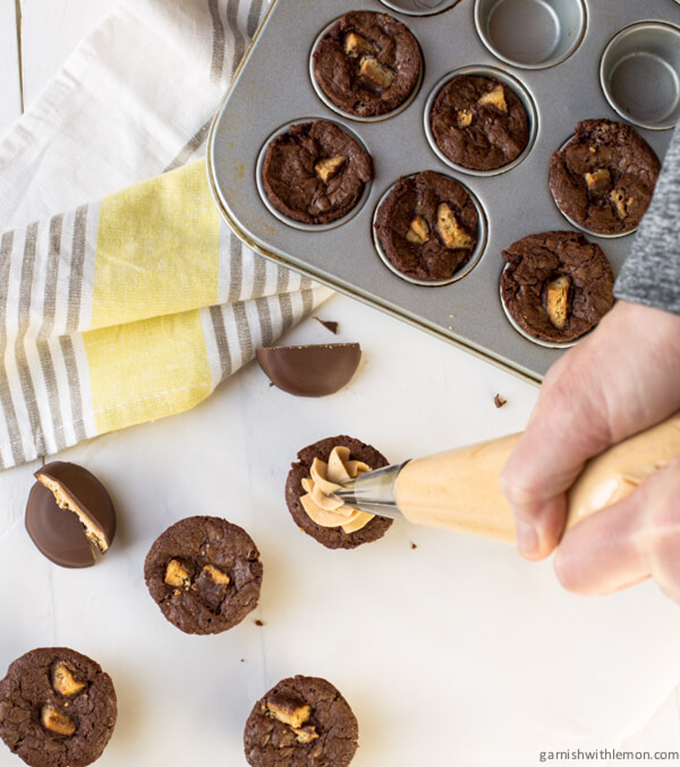 Tagalong Brownie Bites via Garnish with Lemon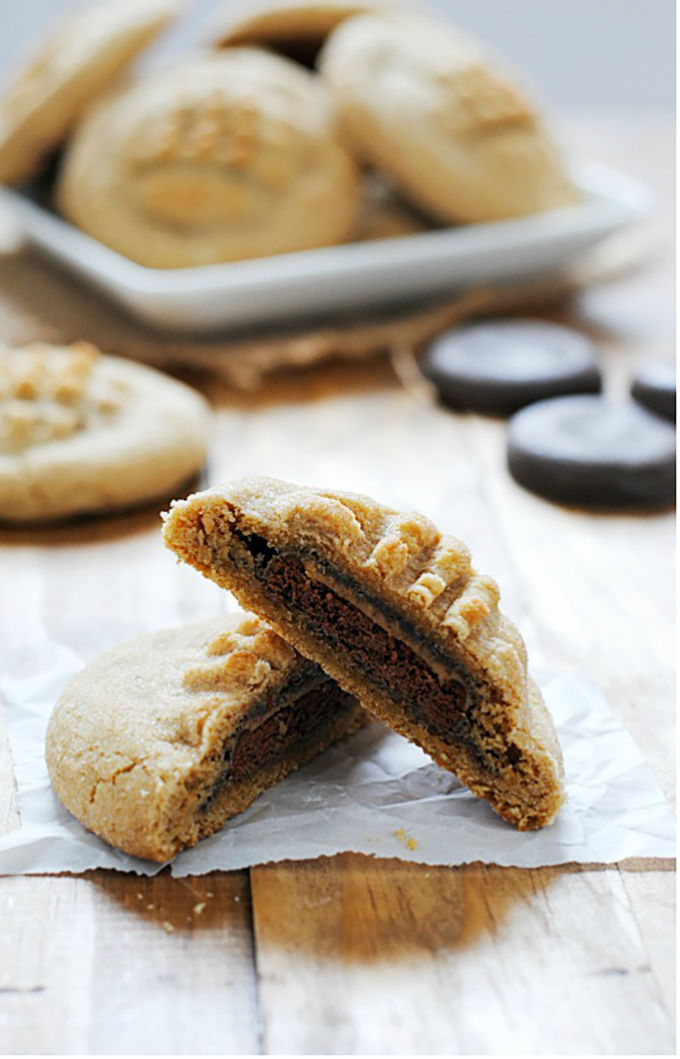 Tagalong Stuffed Peanut Butter Cookies via Something Swanky
What are some of your favorite recipes using Girl Scout Cookies?