I feel a little like a broken record, but wow, am I happy spring seems to be inevitable at this point! The snow is all gone at my house, the birds are flocking and wonderfully cacophonous, and daffodils are CHEAP at Trader Joe's – and they come from Ireland, where I lived and enjoyed 5 years of spring daffodils in the hedges (and less romantically, along the motorways). They are truly a harbinger of spring for me.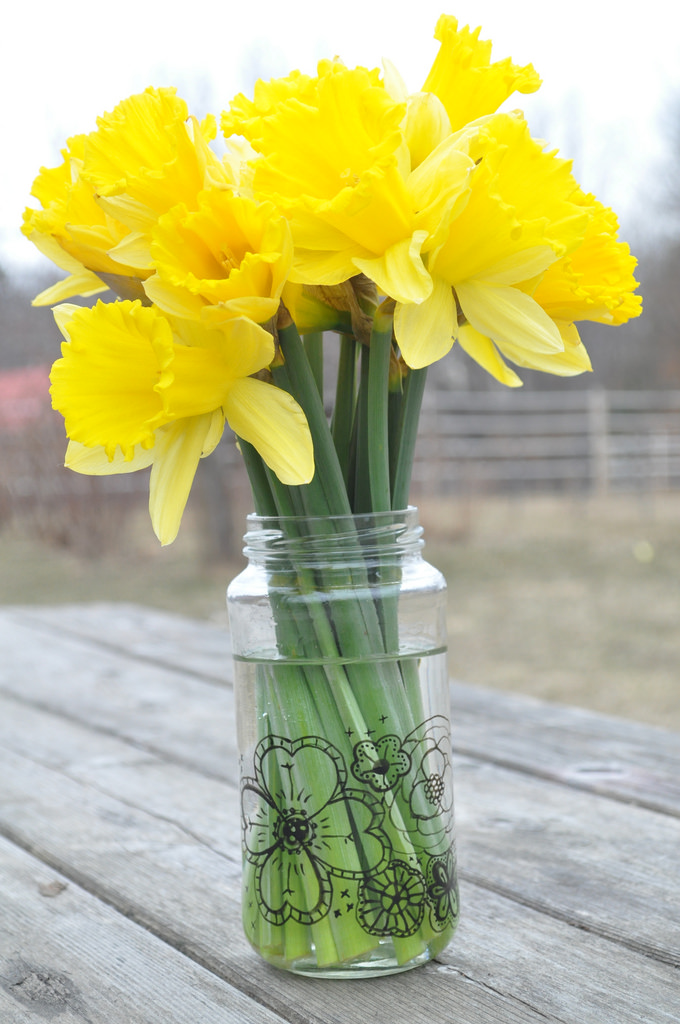 I could just stick them in a canning jar, like usual, but I have porcelain pens and thought that maybe I could dress up something from my recycling box. I am a doodler, like so so many people out there. And these jars are really just doodled on, so I do hope that even those of you who think you can't draw at all will see that anything goes and to not worry yourself out of doing something as fun and adorable as this.
I was thinking about making some of these to use as Easter "baskets" filled with treats for the kids. Using a lid will eliminate the stress of some little creature eating jelly beans in the night, or a spring rain wreaking havoc (we always hide them at night after the kids go to bed – which will be harder with a 14 year old, but tradition is tradition).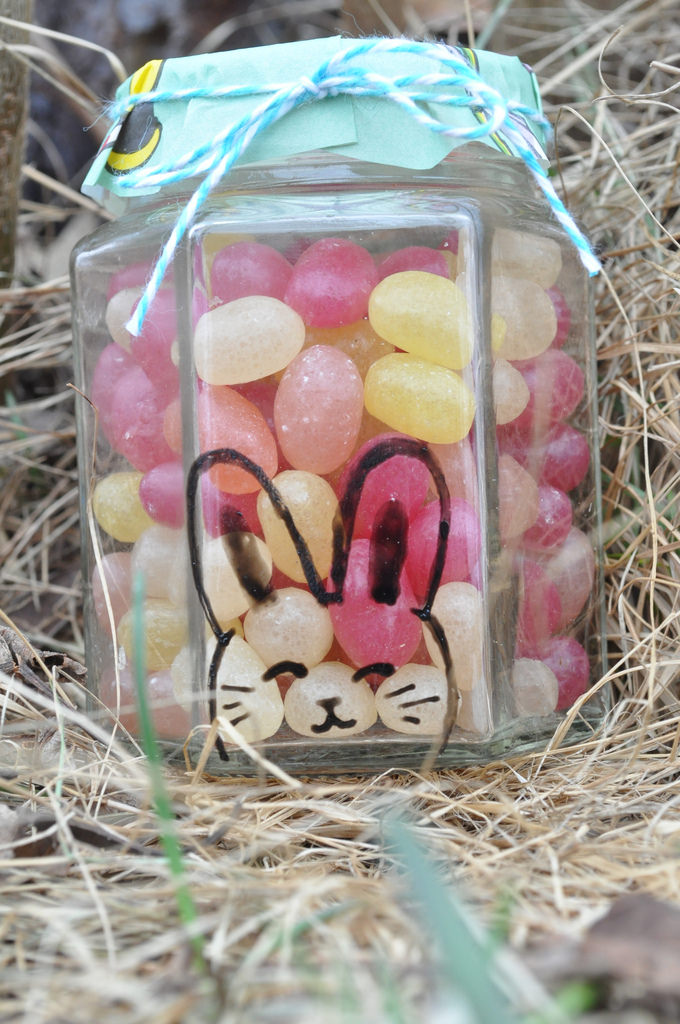 All you'll need is:
– a jar with smooth sides (mayo, pasta sauce, jam, etc.)
– porcelain pens (you can get them at any craft store)
– a lovely bunch of daffodils (or any other flower or candy or cocktail)
– a working oven
Directions:
1) Clean your jar and make sure it is completely dry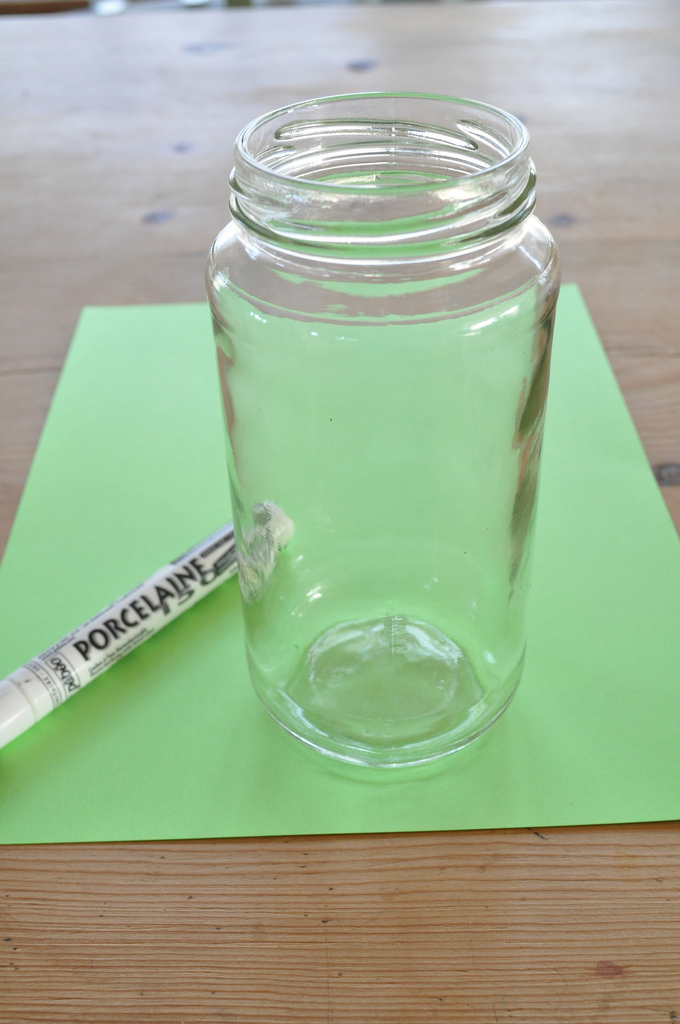 2) Prime your pen (follow the directions) and start doodling! Start with a circle or something and let it grow. I made a collection of stylized flowers, but anything geometric will be cool. The pens come in different colors, but I liked the black and white line drawing style. Less is not more in this case
3) Allow to dry for 24 hours and follow the manufacturer's directions for baking- this will make it dishwasher safe and everything! I have known folks who have drawn on porcelain or glass where one would put their mouths to drink, but I err on the side of caution on this one. Draw on the outside of the vessel and low enough that your mouth won't come in contact with it – if you are going to use it for food.
TIP: If you really don't want to free hand your drawing – though I suggest it – tape a picture on the inside of the glass and trace it.