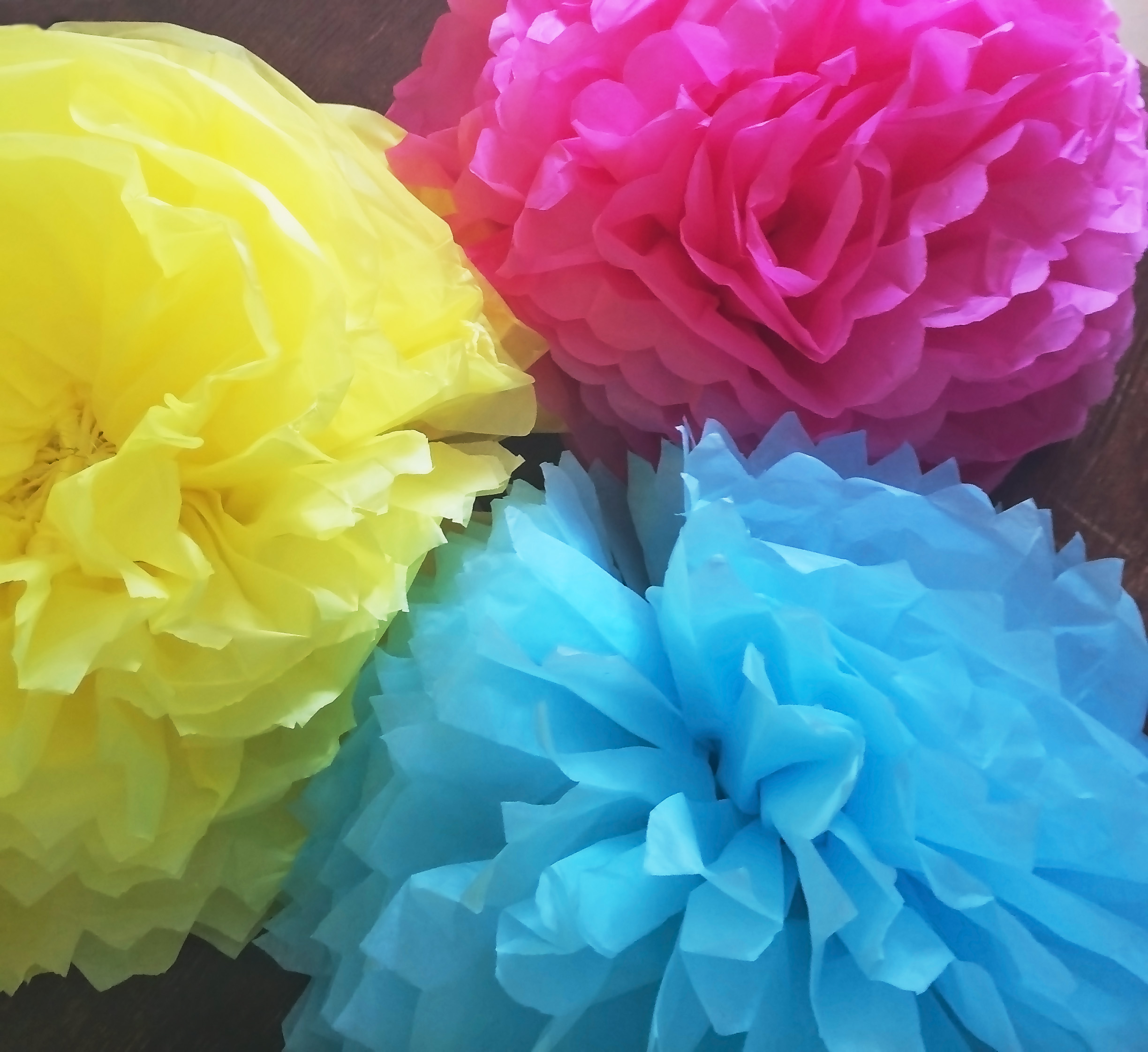 First let me say, I'm not crafty. I have an abundant amount of family members who can do some amazing things with a hot glue gun, a pile of buttons and a stack of pipe cleaners, but I am not one of them.
I'm always amazed when someone doesn't buy something and actually makes it themselves so I was SHOCKED when I could make this simple and easy flower, poufy ball things. They're a fun way to decorate a party or just a craft to make at home with your kids.
So here goes. My first (and possibly last) crafting blog post.
To start, you're going to need:
• A stack of tissue paper (like 9-12 sheets and you can mix up the colors for a multi-colored flower)
• Floral crafting wire
• Scissors
1. Lay out your stack of tissue paper on a table with the short end facing you.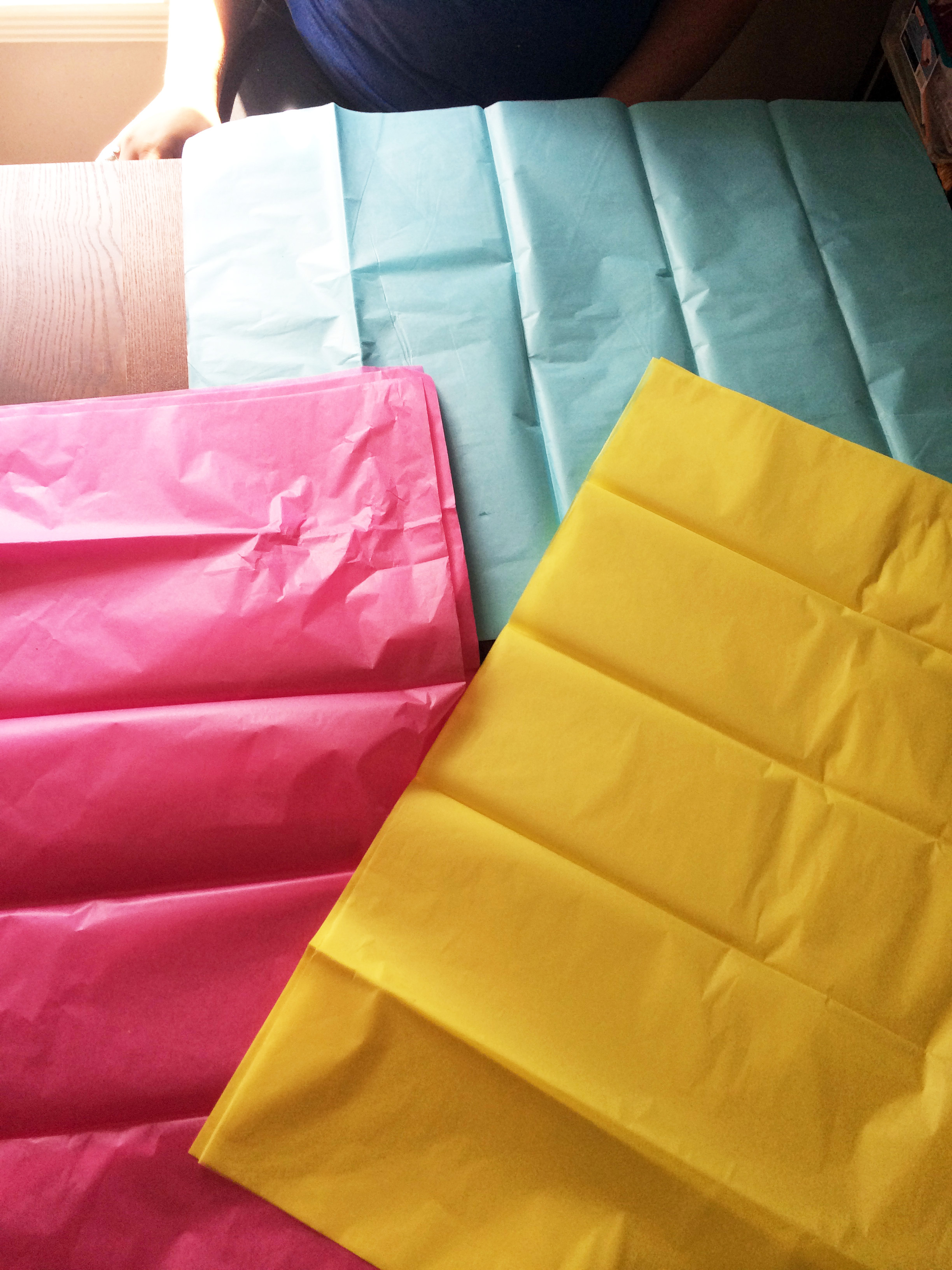 2. Fold the end of the tissue paper stack over about ¾ of an inch. Then flip the paper over and fold again the same width. You're going to fold the entire sheet just like this, like you would a fan.
3. Once the entire thing is folded and you have a tight stack, place the floral wire at the middle of the length of the tissue paper. Fold it over the stack and start wrapping it like a twist tie. This wire is used to secure the whole thing, but also in case you want to hang it from a doorway or ceiling.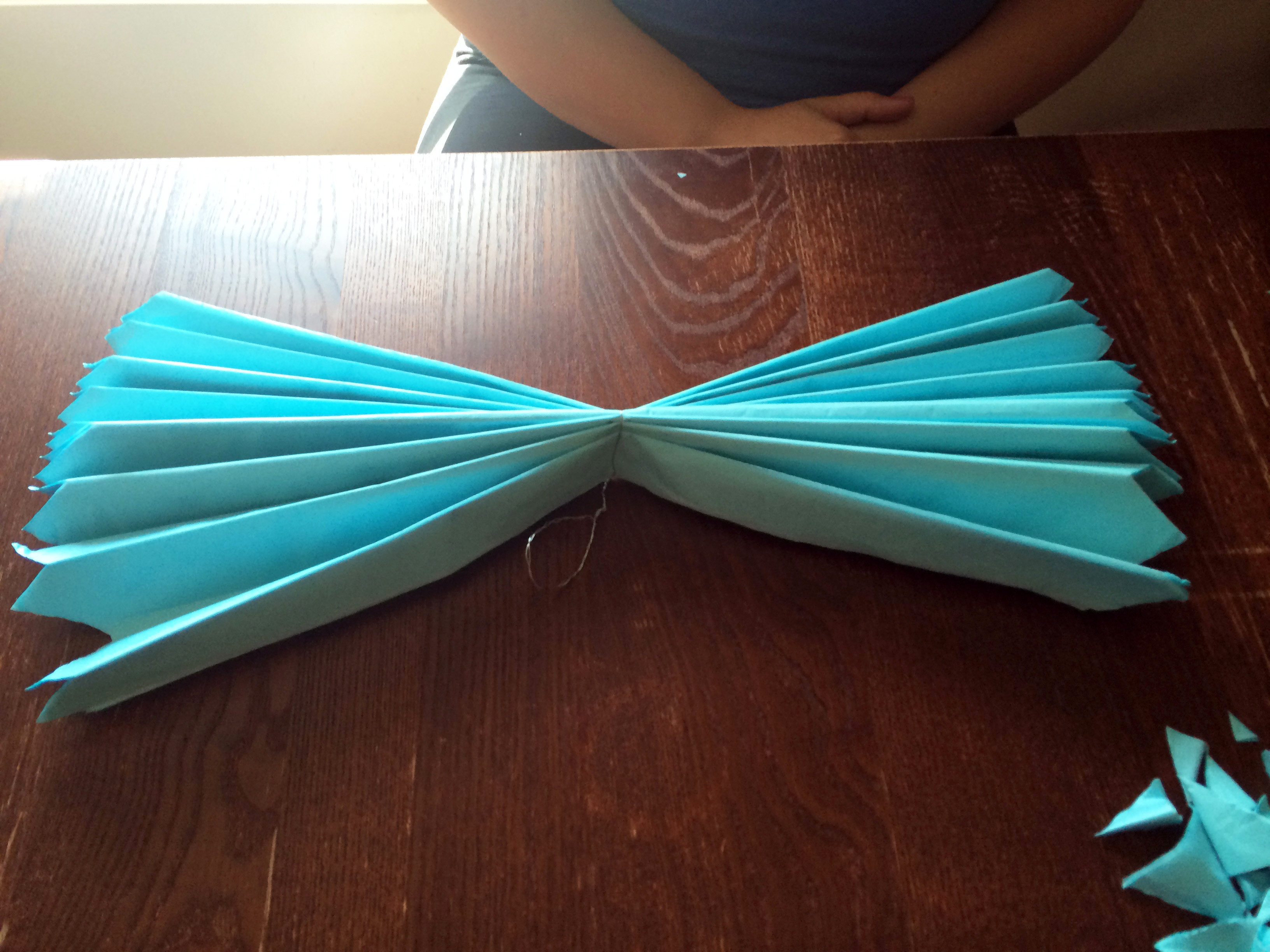 4. Take the scissors and trim the ends how you want them to look. To make your pouf look like a mum or a peony, cut the ends to have a rounded edge. For a sharper look, cut them to a point. Either way, just make a design at the ends by trimming them off.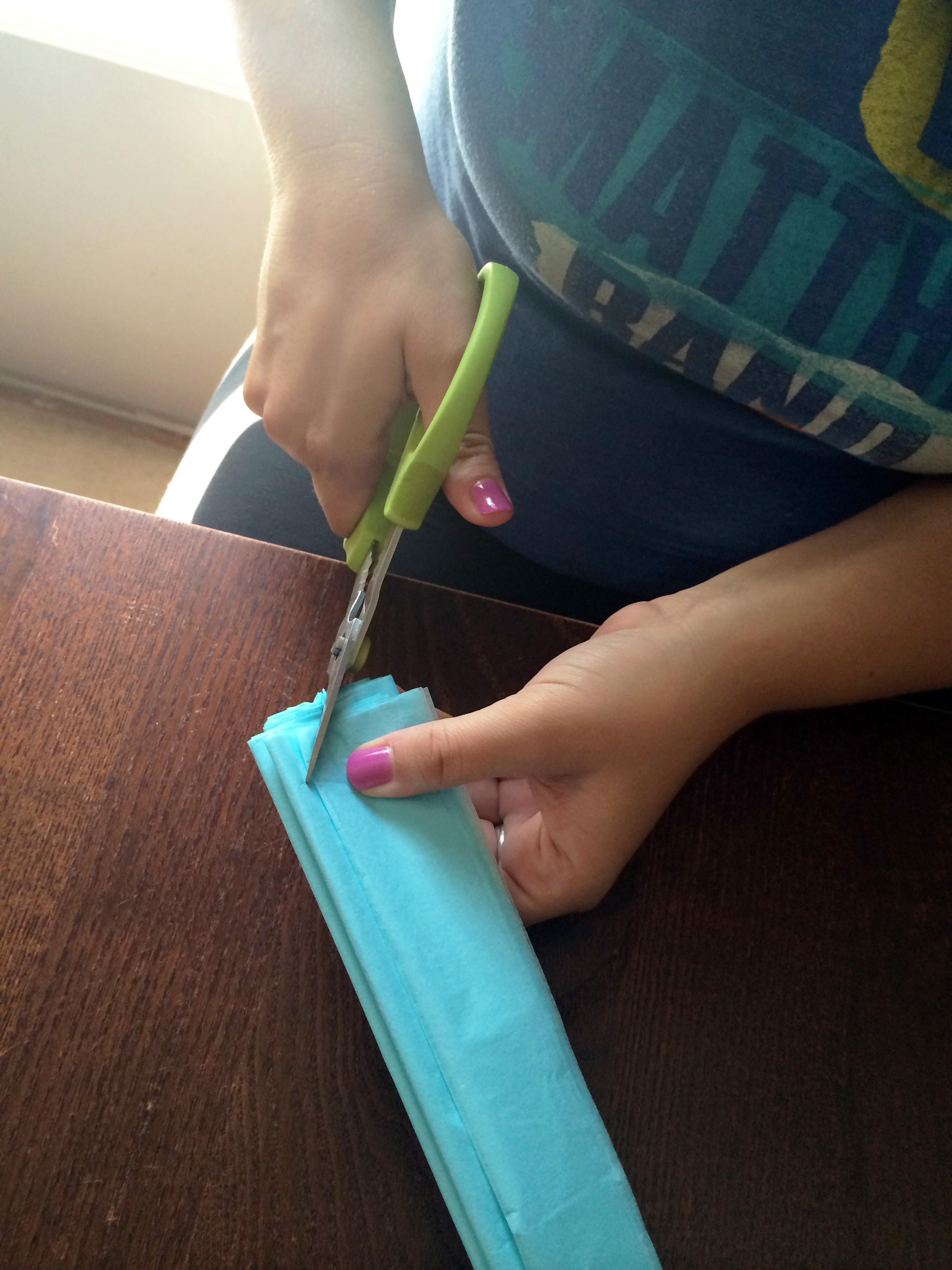 5. Once it's all wrapped and trimmed, you can start slowly pulling the sheets of tissue paper apart. You're going to take each individual sheet and pull it back towards the floral wire. As you do that, your pouf will start to take shape, but it doesn't have to be perfect. You can fluff a lot at the end.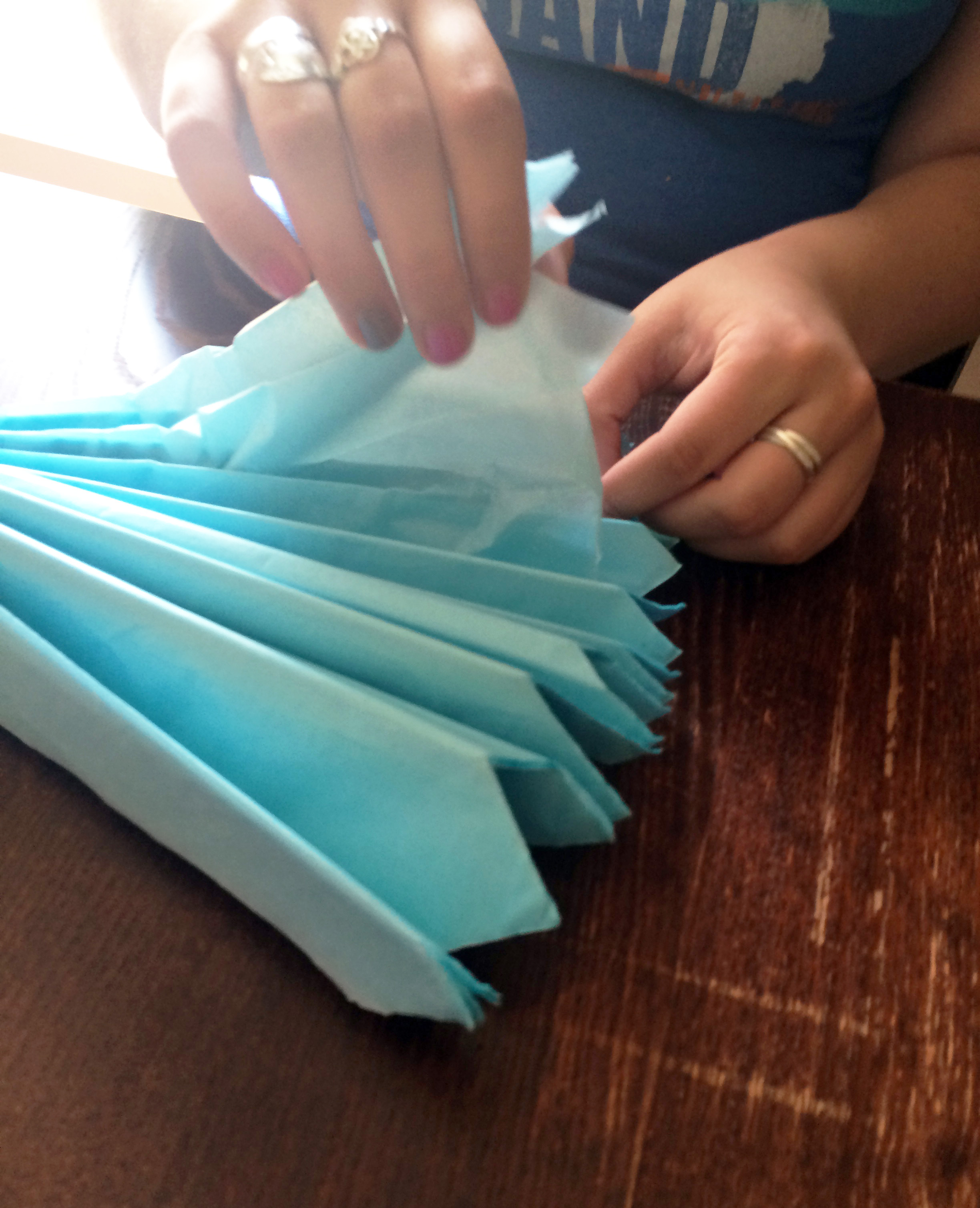 6. When everything is pulled apart, you can go back and fix the rows and fluff it out so it's nice and even, and you should be all finished!