Guys…WE.ARE.SO.EXCITED! Why, you may ask? Whelp, if you've been following us on Facebook or Instagram you may have already caught on, but if not you're now in the right place.  Name Bubbles is officially launching new Letter Wall Decals, bringing on a whole new slew of amazing color palettes, designs, and fonts! YASSSSSS!!! Your decor woes have been answered with an easy way to spruce up those blank wall…peel & stick, removable & repositionable art makes for easy decorating!
Our new Letter Wall Decals are pretty perfect for any room in your house.  Because they're removable and repositionable (don't worry they won't even damage your walls or leave that nasty, sticky residue behind), you can try them in your family room, office, child's room, laundry room, or anything in between. Just look at how beautiful they are!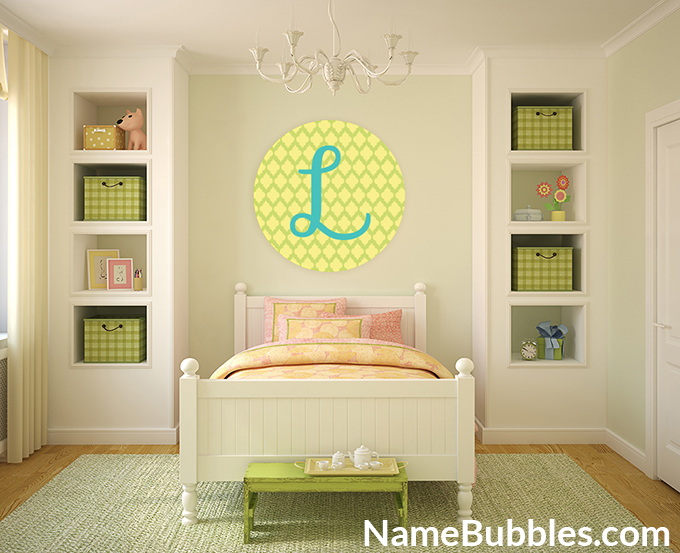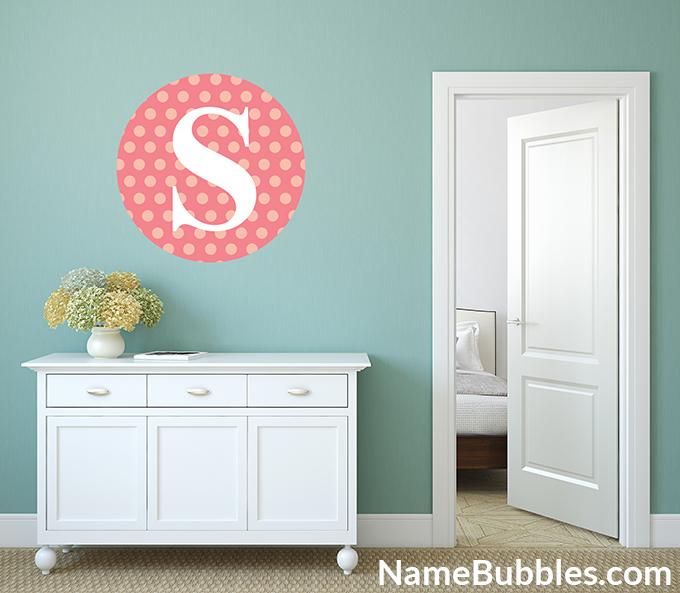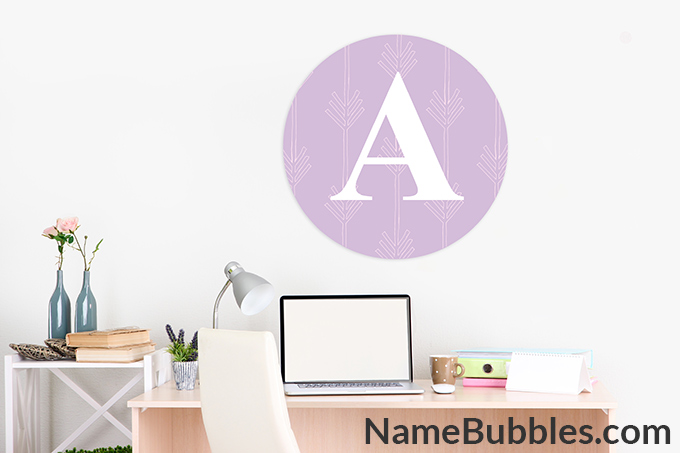 Our talented designer, Alyssa has been hard at work the last couple of months creating popular designs and new color palettes just for these Letter Wall Decals.  Though they are not a full monogram, the simple letter achieves that personalized look all with an additional design flair. We recommend using your family's last name initial in common rooms like a living room, office, or laundry room, and and first name initial in bedrooms, playrooms, and wherever you see fit.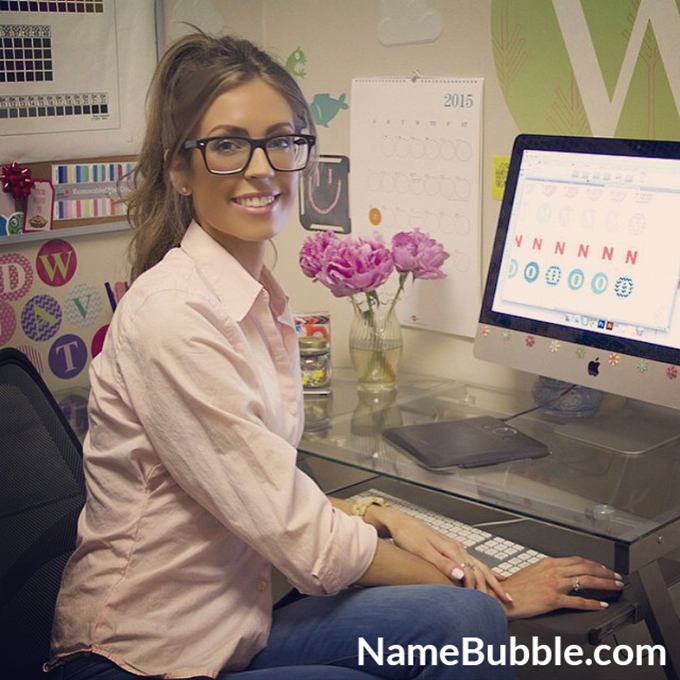 So why should you choose a wall decal over paint or wallpaper? You can easily avoid the mess of paint, stencils, and wallpaper with Name Bubbles Letter Wall Decals.  Simply peel, stick, reposition, and reuse.  These decals won't wrinkle, peel, or rip and can be removed and used in another area of your home should you choose to change it up!
Check out all of the designs by visiting NameBubbles.com!  Which one is your favorite?