Snacking right is a breeze with these easy, tasty, peanut butter chocolate chip energy bites. So quick to prepare that even the most time-constrained mom will be able to whip these up in a flash!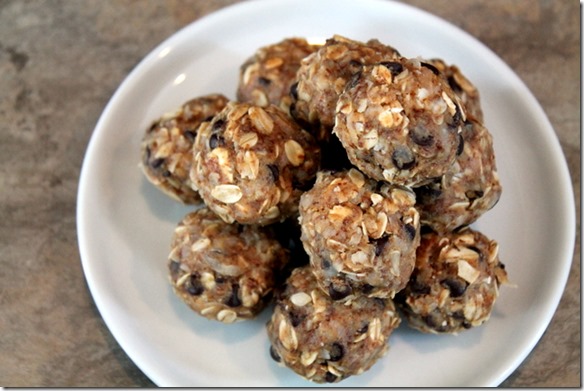 Before becoming a mom, I spent a lot of my time on food (heck I was writing a blog devoted a whole lot to it!). I prepped my breakfasts and lunches to look way more pretty than they needed to be. I got giddy over new recipes to try, and tried them probably, at least once a week. Dinners in our house weren't necessarily elaborate, but they were certainly well-planned and (usually) pretty darn delicious.
And then, I became a mom.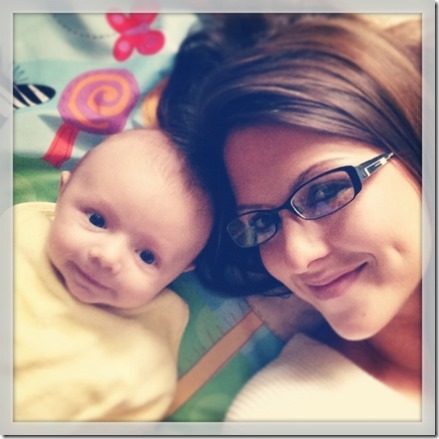 No, it didn't take long after entering into this wonderful world of mommyhood for me to truly understand the concepts of "forgetting a meal" or "just not having the time to eat something." Never were those two ideas something I thought would be a part of my vocabulary; but just like that they were, as my attention shifted to soaking up every single second with this precious new boy of mine.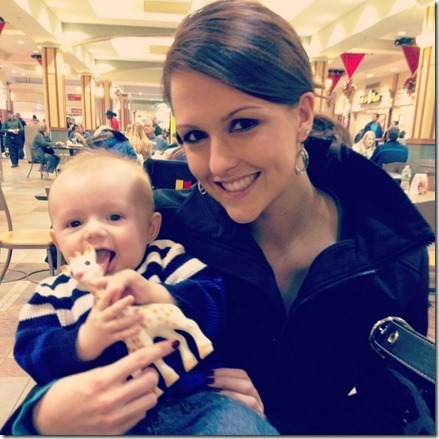 Luckily, as the months have gone on, I'm slowly starting to get back to a point where I have the time (and desire!) to actually cook or make real meals again. But I've also found that my appetite requires way more than your typical "breakfast, lunch, and dinner" on any given day, and that's where snacks come in. For a while, it was basically whatever I could get my hands on first…
A handful of pretzels. A scoop of peanut butter (or, umm, three) out of the jar. Leftover Easter candy? Oh sure, why not.
But eventually, I realized that I needed some more fulfilling and healthy noshes in my snack repertoire, and that's where these peanut butter chocolate chip energy bites came in.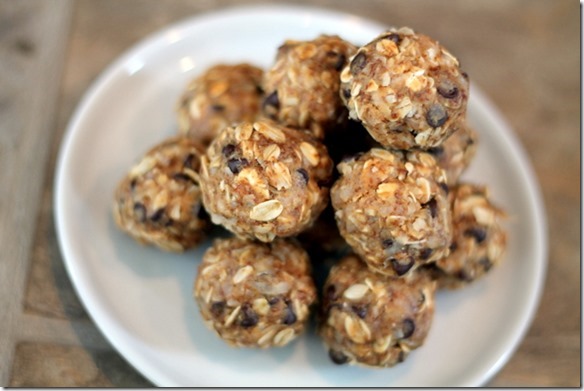 The fact that they can be mixed up in about 5 minutes and finished completely in less than an hour (with chilling time included!) is something that any busy mom or dad will appreciate. Packed with ingredients like hearty rolled oats, filling nut butter, and sweet coconut flakes, they're sure to please the whole family!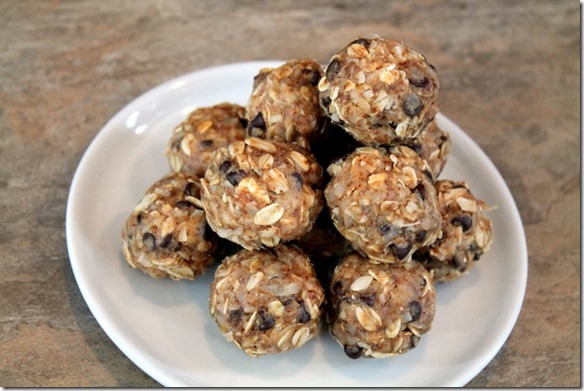 Peanut Butter Chocolate Chip Energy Bites (Makes approx. 2 dozen bites)
• 1 cup rolled oats
• 1/2 cup peanut butter (or any nut butter of your choice)
• 1/3 cup honey*
• 1 cup sweetened coconut flakes
• 1/2 cup ground flaxseed
• 1/2 cup mini chocolate chips
• 1 tsp vanilla extract
Mix all ingredients together in a mixing bowl. Chill for about 30 minutes then roll into balls. Store in an airtight container in the fridge up to about a week.
*If sharing with little ones in the family, it is recommended not to introduce honey to children under the age of 1.
The great thing about these is that they can also be customized.
…swap peanut butter for almond or sunflower butter
…substitute 1/4 cup each of white chocolate chips and dried cranberries for the chocolate chips
…toss in some sprinkles to make them more appealing to the little ones in the family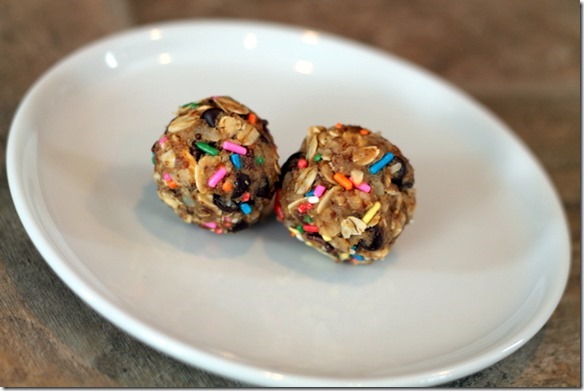 Give 'em a shot. I'm sure you'll love them!