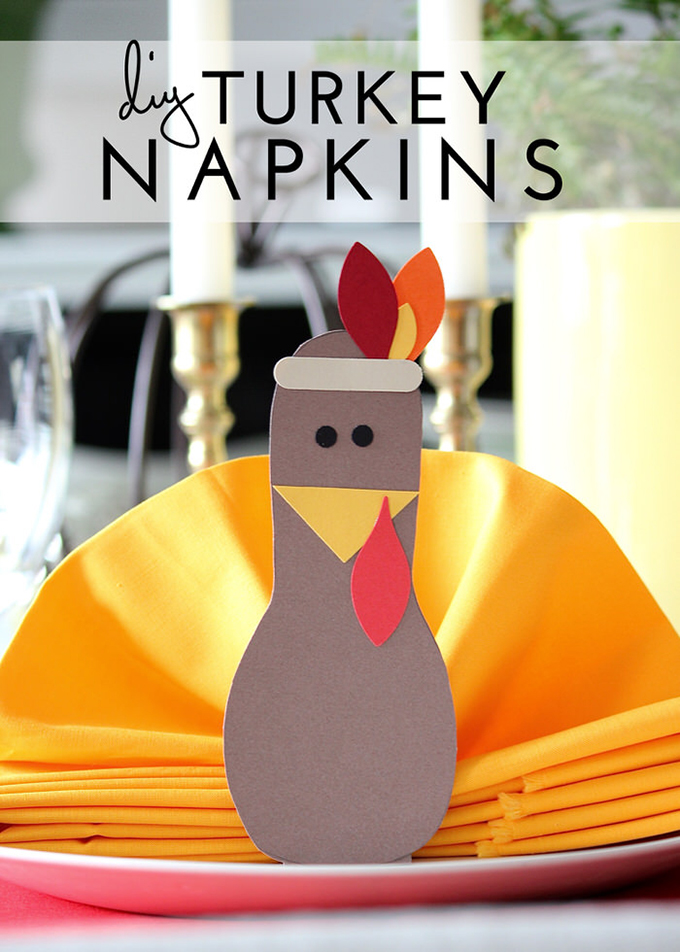 With the calendar flipping to November, it's time to shift Thanksgiving preparations into high gear. From travel plans to menus and centerpieces to place cards, there are so many details to figure out and remember. If you're looking for a fun way to display napkins on your Thanksgiving table (and want an easy project to keep little hands busy and out of the kitchen!), we have just the thing for you. With some colored paper and basic adhesive, you can turn your cloth napkins into adorable and festive turkeys for all your guests!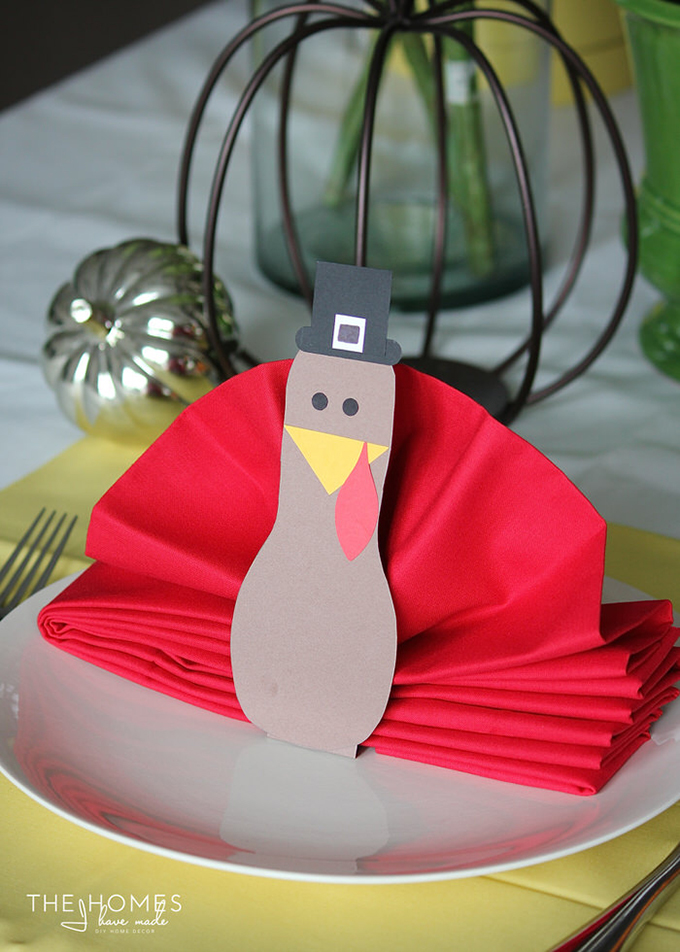 The feathers of the turkey are created by an easy napkin fold, while the bodies are crafted out of a variety of paper shapes! They come together to create an adorable turkey friend that will surely make your guest smile.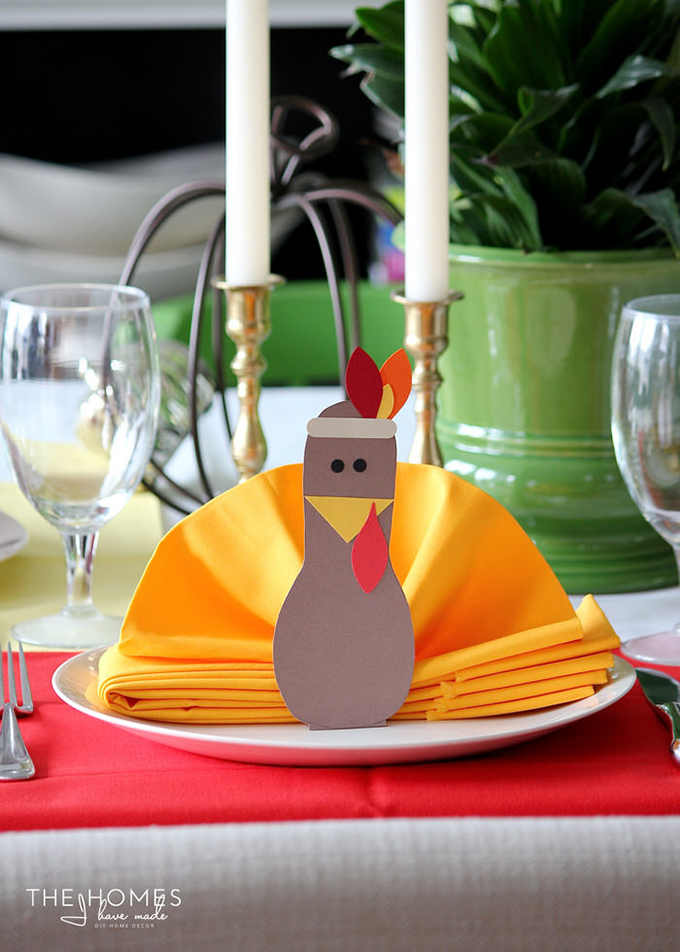 You can choose to make your turkeys plain or give them different head coverings to turn them into cute little Native Americans and Pilgrims! Different colors, sizes and shapes make these endlessly customizable!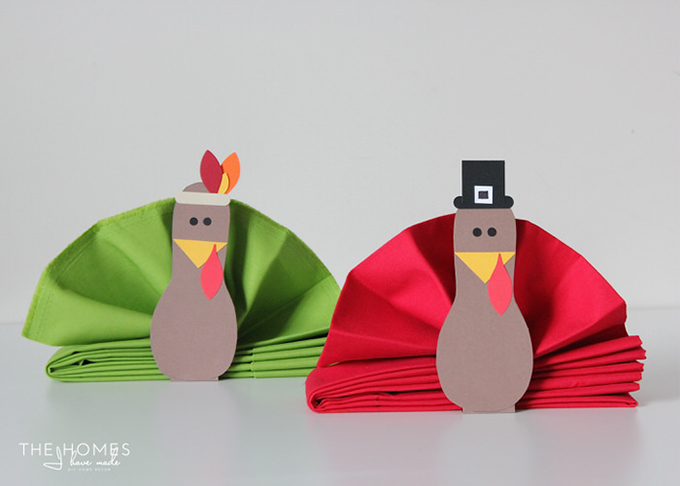 One of the greatest things about this project is you don't need a fancy e-cutter to get the job done! I rounded up a bunch of my craft punches to make things a bit quicker and more consistent, but everything is doable with a simple scissors! Here is what else you need to make these DIY Turkey Napkins for Thanksgiving: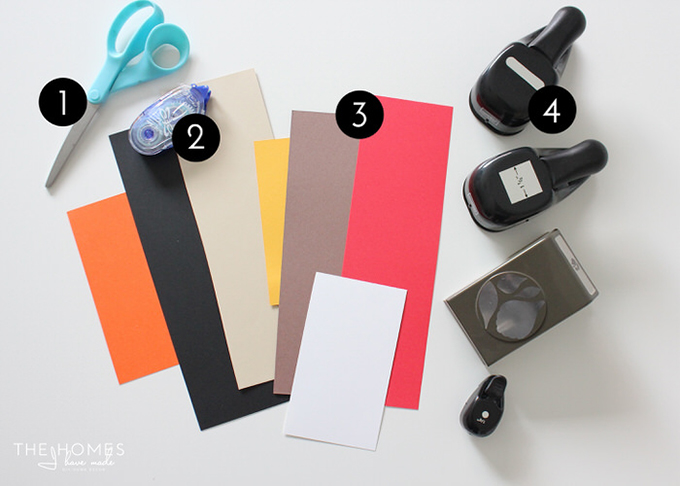 Scissors
Adhesive
Colored cardstock in a variety of fall tones
An array of punches (optional) Note: you don't need these exact punches to complete the project as shown. The trick is looking at the punches you DO have and figuring out creative ways to use them or tweak them into the shapes you're looking for!
First, let's make the basic turkey shape!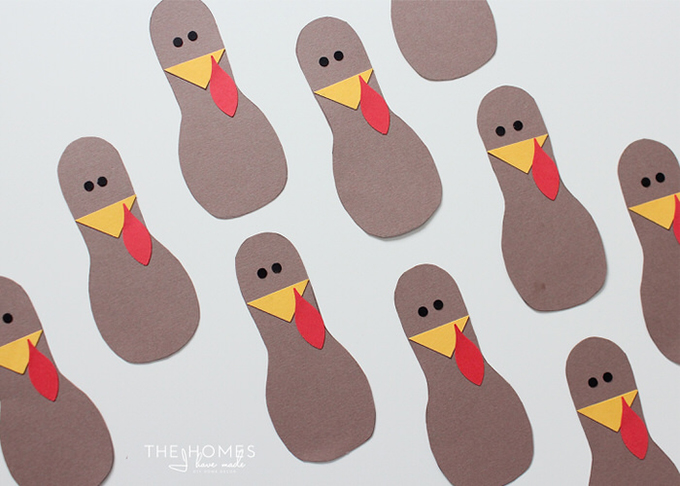 For the turkey, you will need:
A brown body
Two black eyes
A beak
A red snood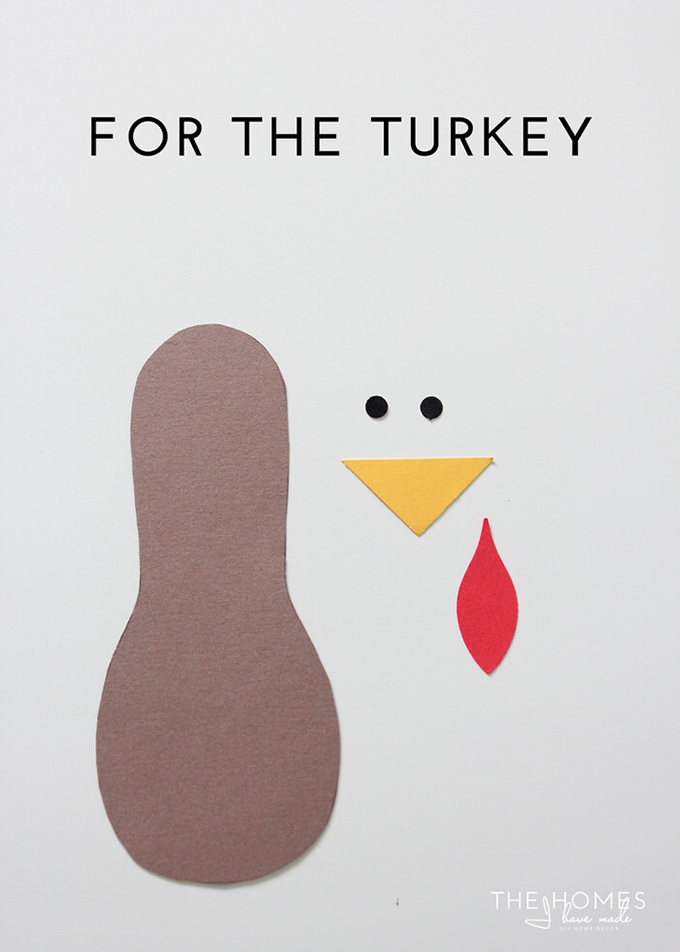 To make the turkey bodies, free-hand a shape you like on to heavy paper. Cut it out and use it as a template to make as many brown turkey bodies as you need!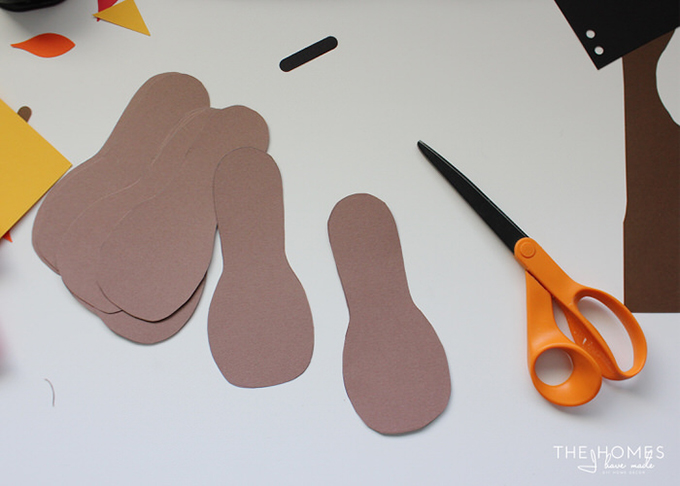 To make the beak, trim yellow squares in half. For the eyes, a simple small hole punch works perfectly. You can easily free-cut a snood, but I found a punched leaf turned up-side-down was the perfect shape! Again, get creative with the tools you have and free-hand what you don't!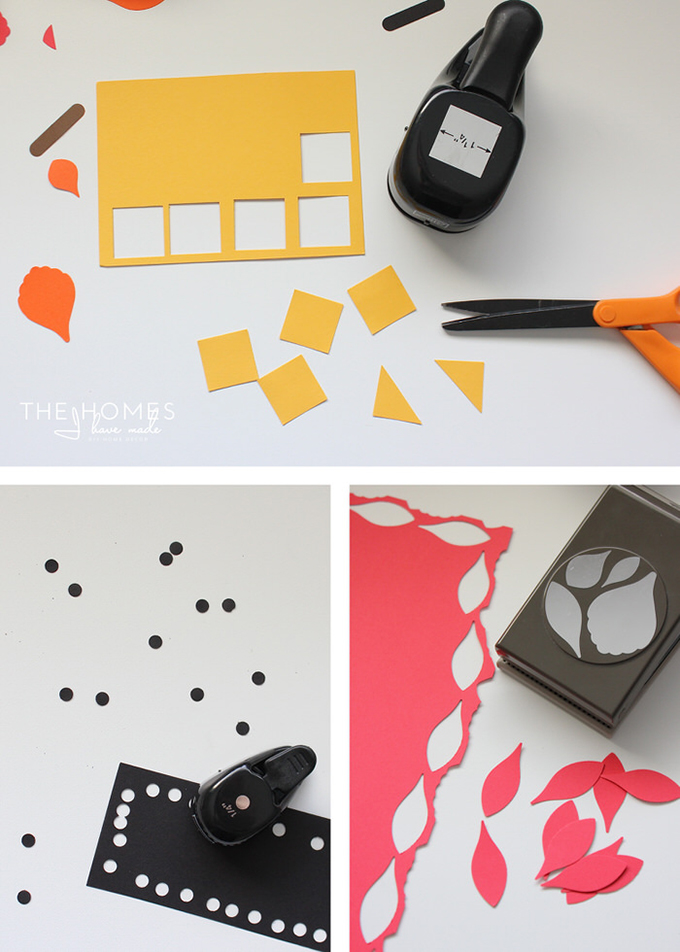 If you'd like, you can make different "hats" for each turkey. Here are the elements you will need to make a Native American headdress and a Pilgrim hat.
Native American Headdress:
Light-brown band
Colored feathers
Pilgrim Hat:
Black band and black square for the hat
White small square for the buckle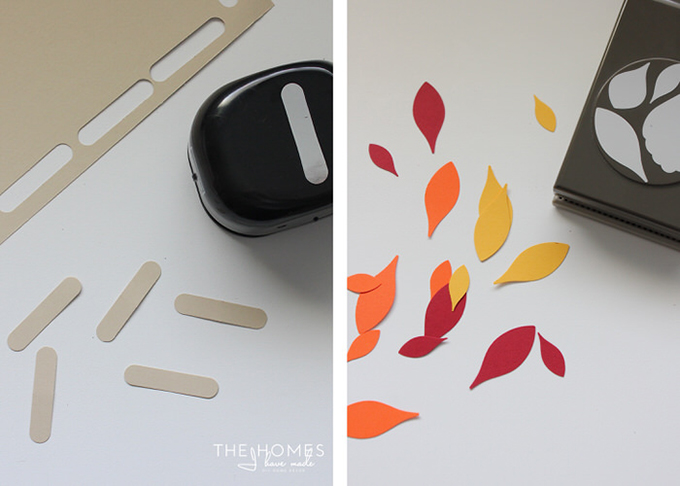 For the Native American headdresses, a tab punch was perfect for the headband, while the leaf punch again came in handy to make an array of colorful feathers.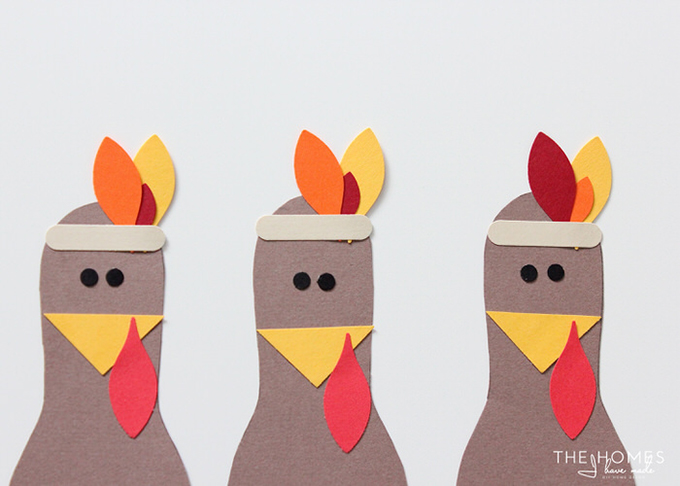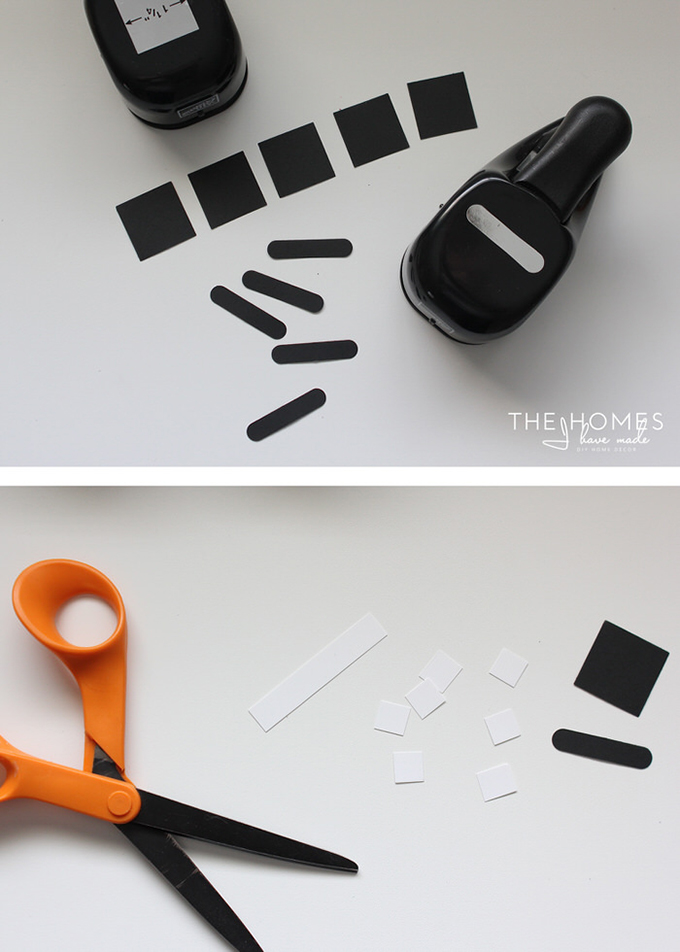 For the pilgrim hats, the same tab punch combined with a black square form the tall hat. Small white squares trimmed from white cardstock create the buckle!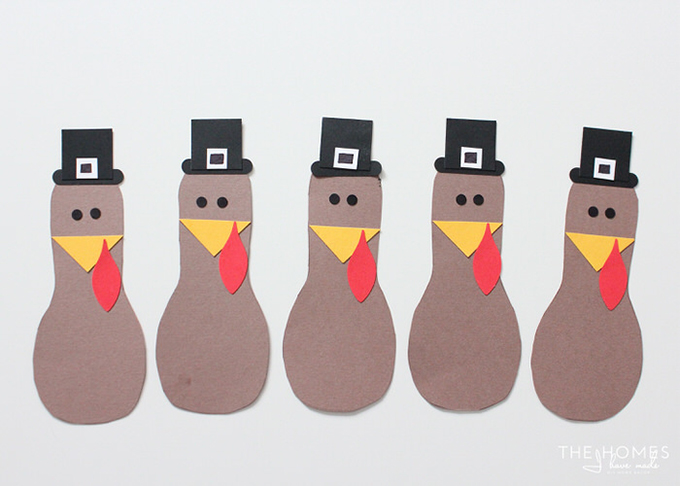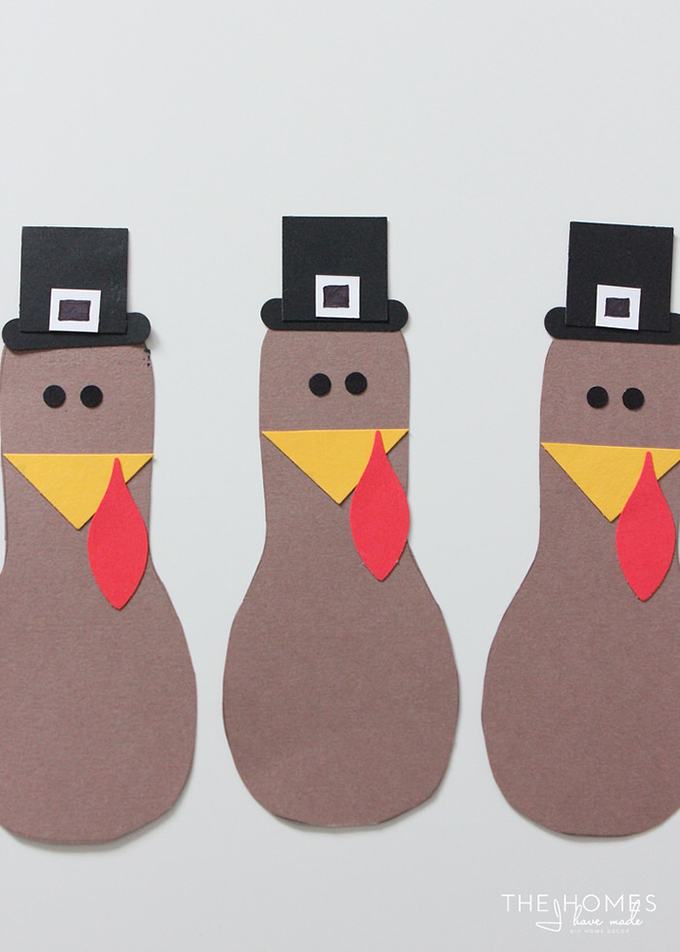 Be sure to color in small black squares onto the white squares with a marker to create the illusion of a buckle!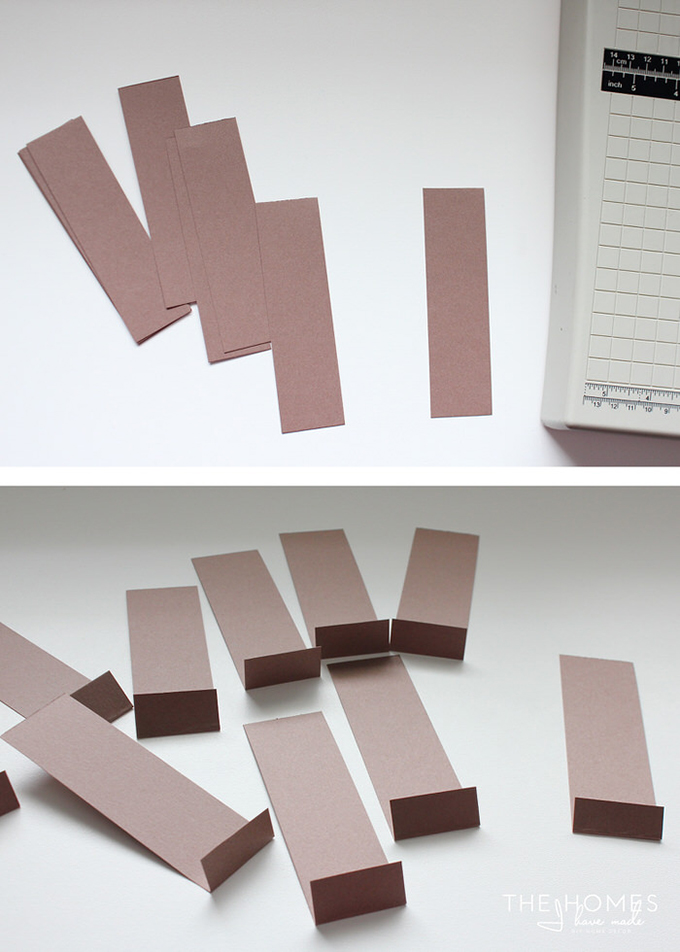 With all the turkeys made, you need to add some simple paper stands to allow them to stand up right. Trim sturdy cardstock into 1.5×5" strips, then fold up one half inch on one side.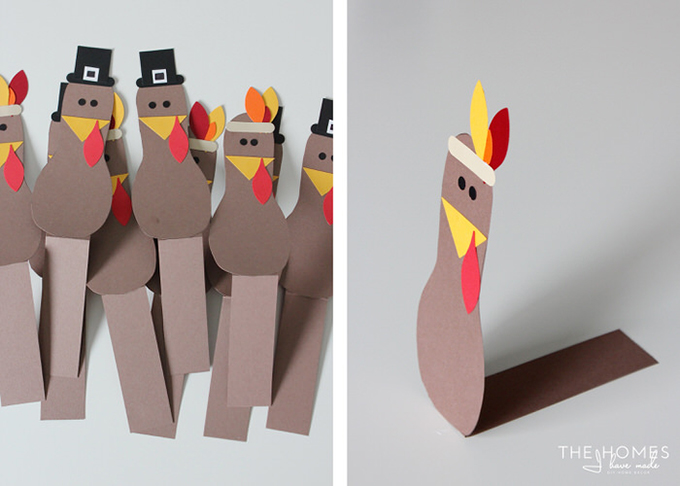 Secure the turkeys to the folded tab using more adhesive. Once folded over, the turkeys will stand on their own!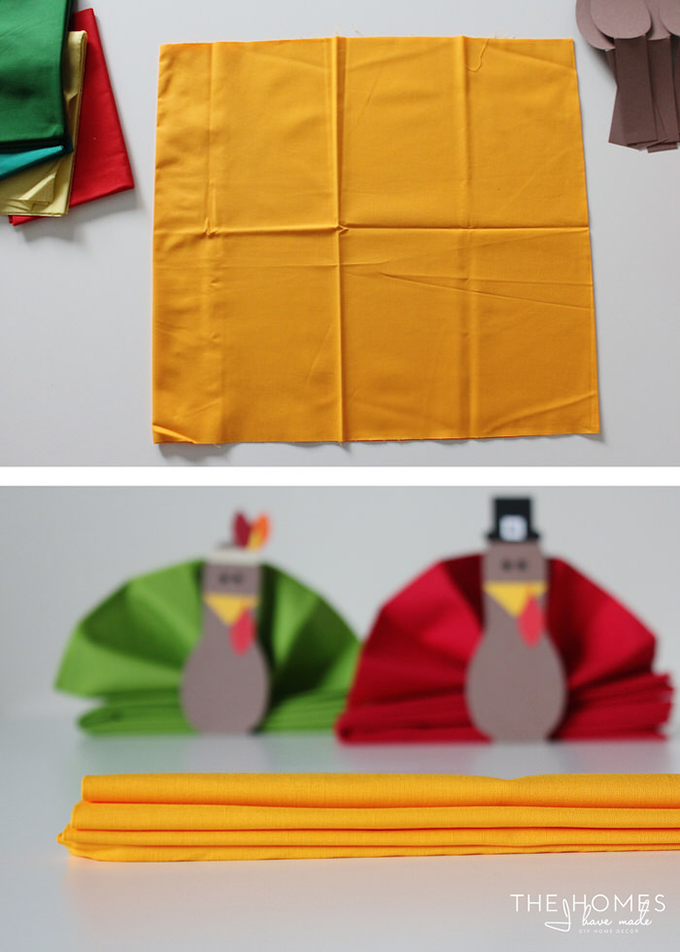 The turkeys really come to life when you add a cloth napkin as their feathers! Folding the napkins is quick and simple, although using an iron helps create a bit more definition in the creases! Start with your cloth napkin completely unfolded flat, with the longer edge (if there is one) facing you. Then fold (and iron) the napkin back and forth like an accordion. You want your folds to be about 2" deep, and you want to make at least four folds in each direction.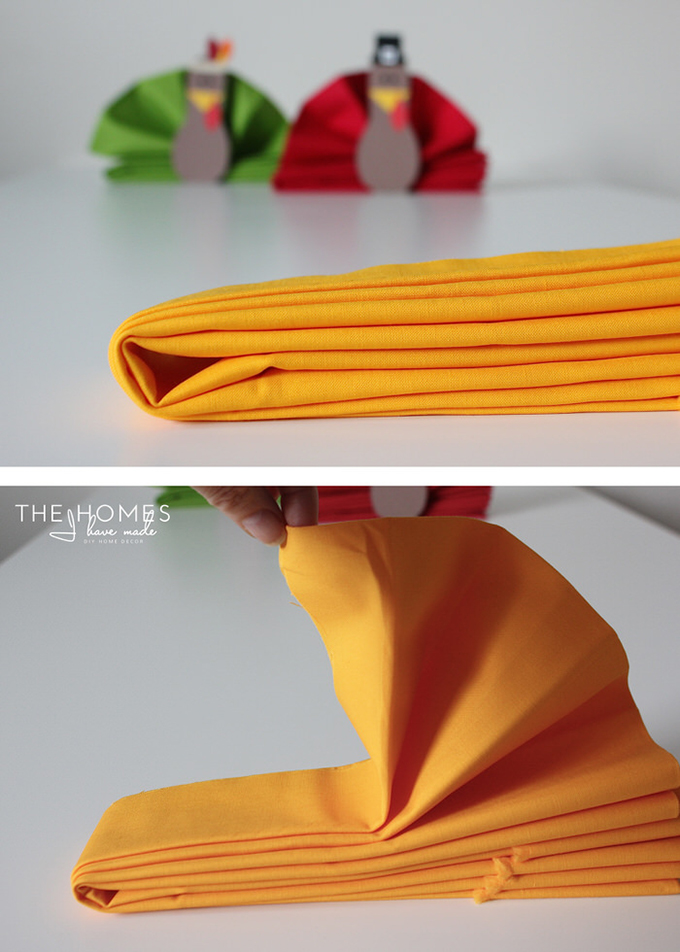 Next, fold the entire napkin in half horizontally. Then, gently pull the top fold back onto itself to create a fan shape.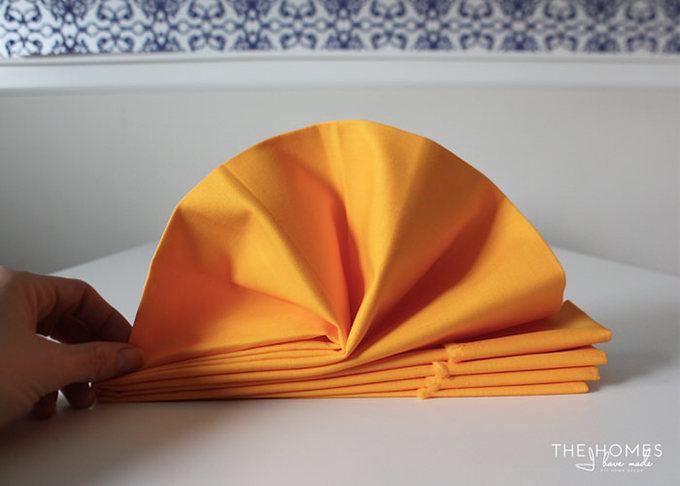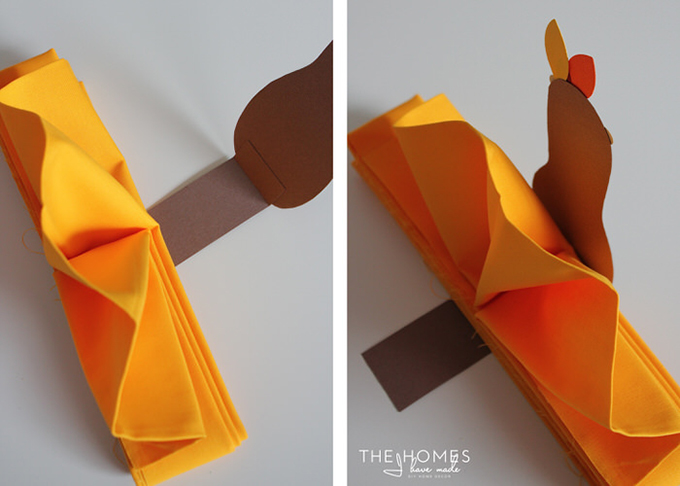 Slide the paper base of your turkey under the center of the folded napkin…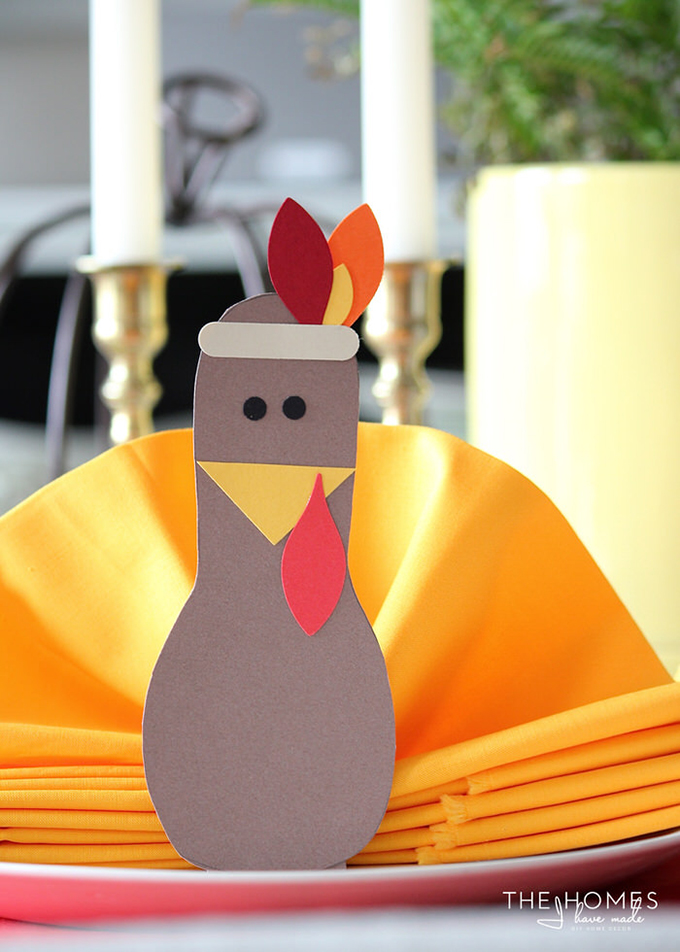 …and place them on your Thanksgiving table! You can even use pretty markers to write the names of all your guests on the turkeys' bellies so they double as place cards too!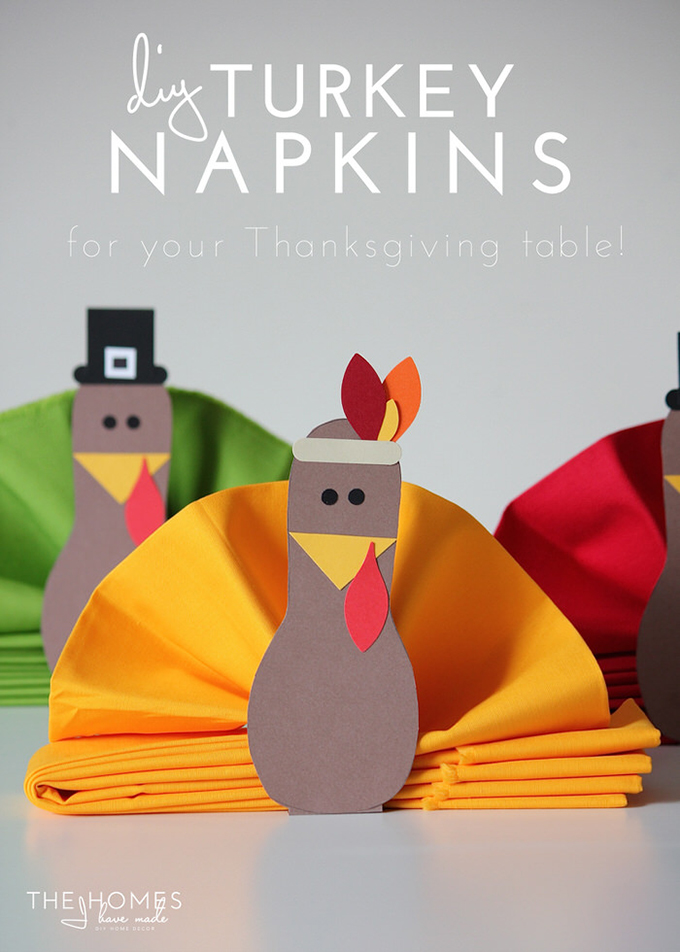 This is a fun and simple Thanksgiving craft project the whole family can do together, or you can let the kids get creative while you're busy on the gravy and mashed potatoes! Thanks to some basic punches, these come together in a flash. But even if you don't have a lot of fancy tools, you can still get creative by using fun and silly shapes to give the turkeys the right personalities for your table!
Happy Thanksgiving!