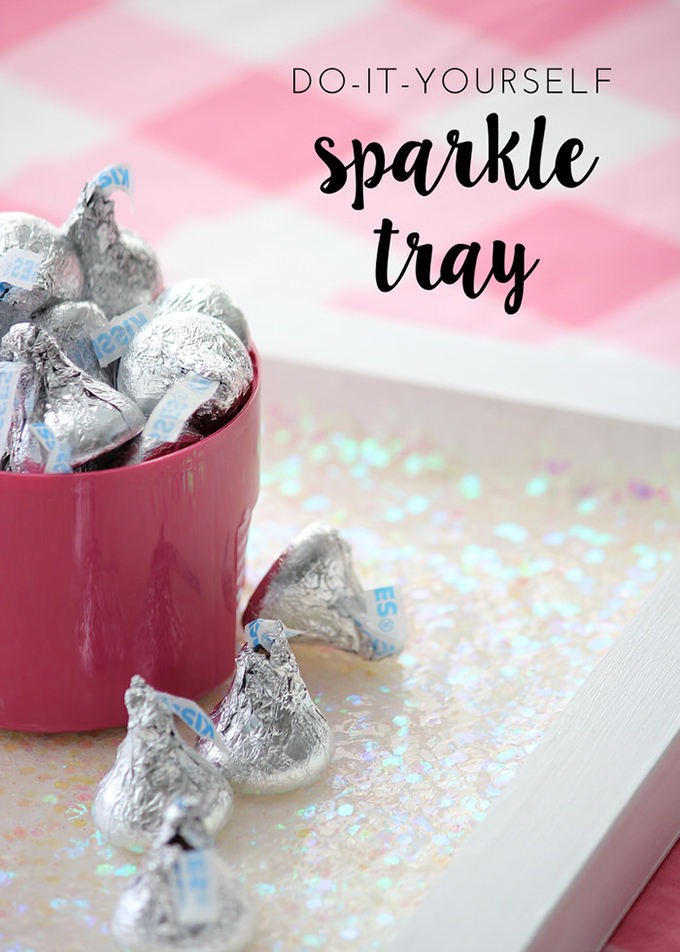 With Valentine's Day just around the corner, love is in the air! Whether you're planning breakfast in bed for your sweetheart or hot cocoa and cookies for the kiddos after school, serve up your sweet surprises on this simple yet oh-so-festive sparkly tray! With just some glitter and a few hours of dry time, you can have a sparkly accessory that can be used this Valentine's Day and all year long!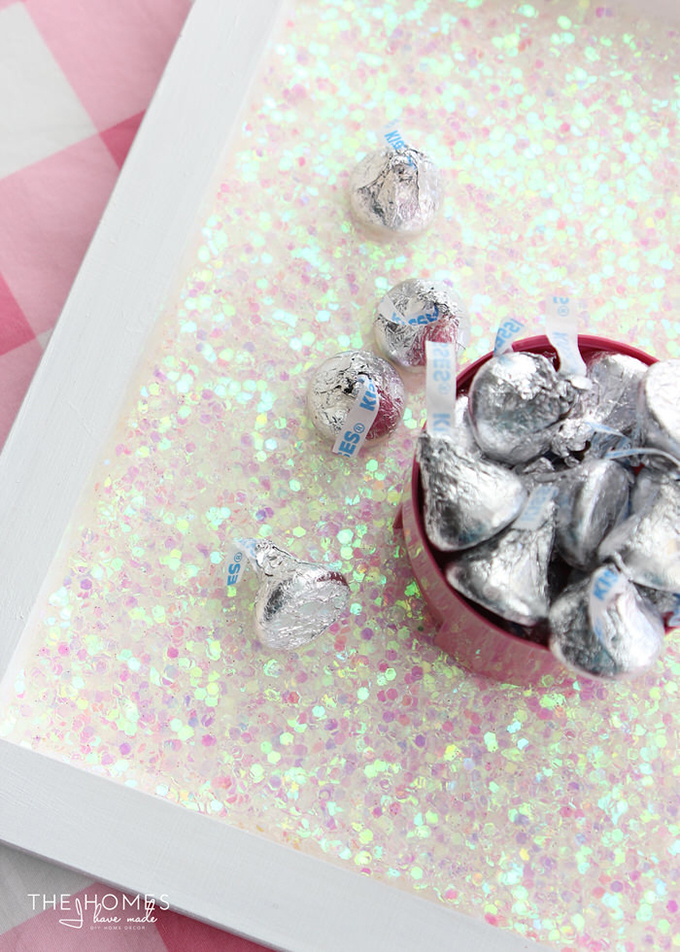 From a distance, this tray is nothing special. But up close and in certain lights, the glitter changes and shimmers to create a festive and dazzling display! Pick a glitter color to match your special occasion, or keep it neutral to use for parties and entertaining year round!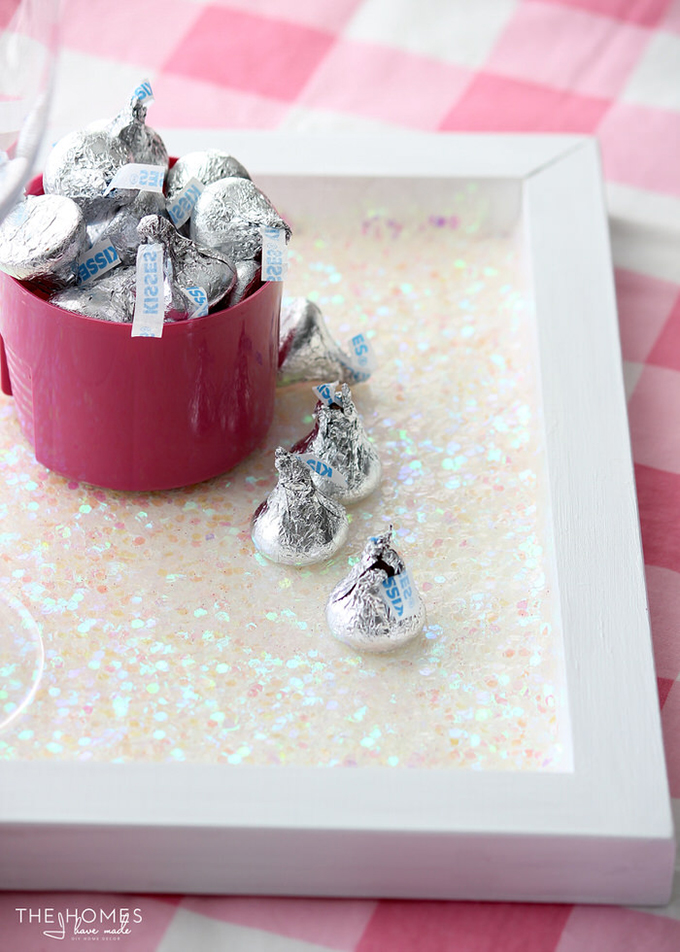 This project is truly simple and quick and can be customized in countless ways! Here is what you need to make a DIY Sparkle Tray.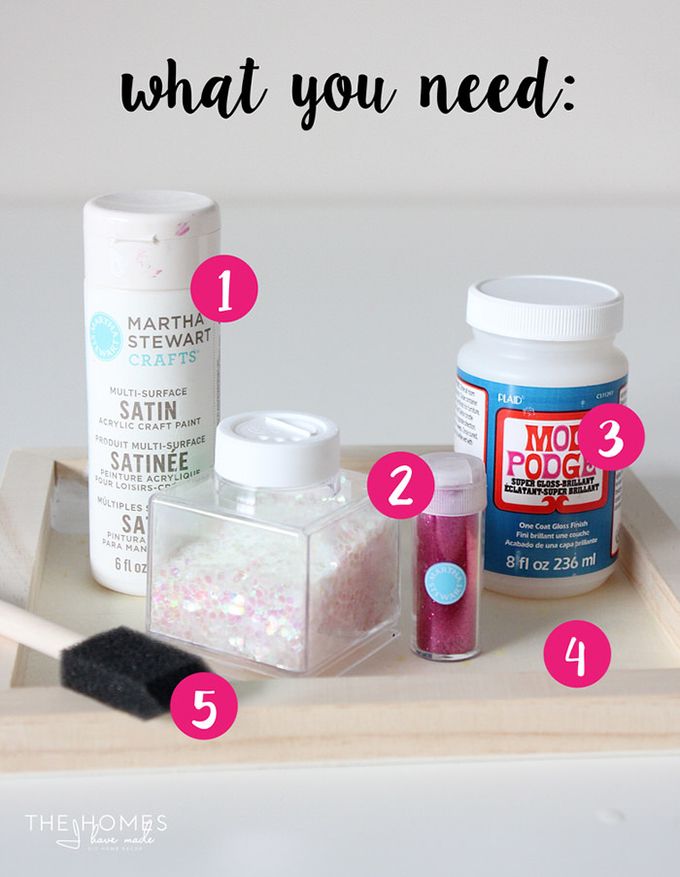 What You Need:
Craft paint in the color of your choice
Glitter in the color of your choice (any glitter can work, but for this kind of project, the chunkier the better!)
Mod Podge Super Gloss
Wooden tray (available at most craft stores)
Foam brush
Start by painting your tray with 2-3 coats of acrylic paint, letting it dry fully between coats.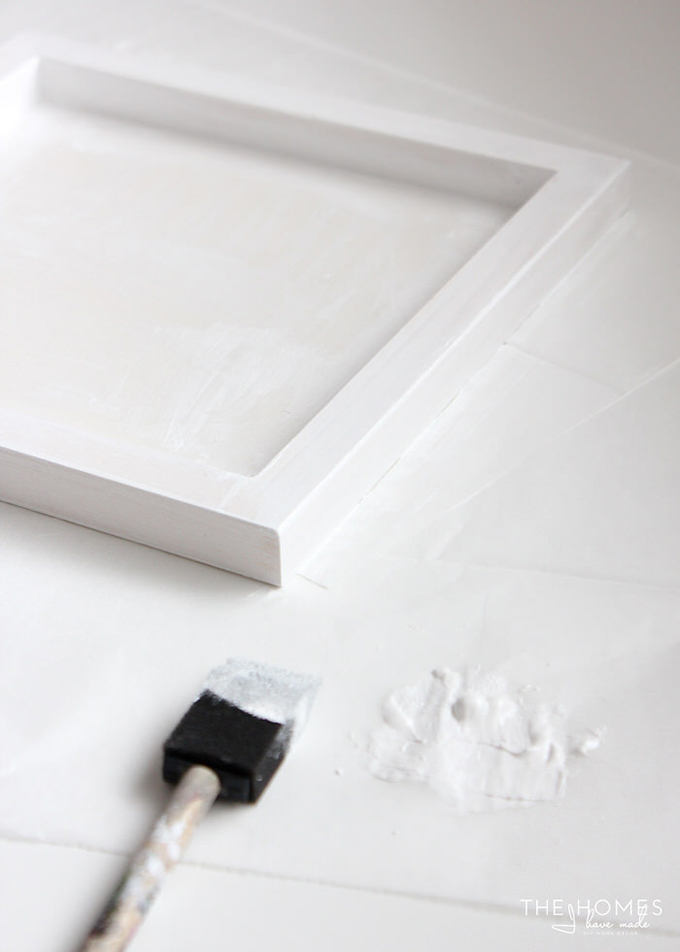 When the last coat of paint is dry, spread a thin layer of Mod Podge across the bottom of the tray. The glitter will stick to anywhere there is glue, so be sure to wipe off any excess in areas you don't want glittered. While the glue is still wet, liberally pour glitter all over the bottom of the tray.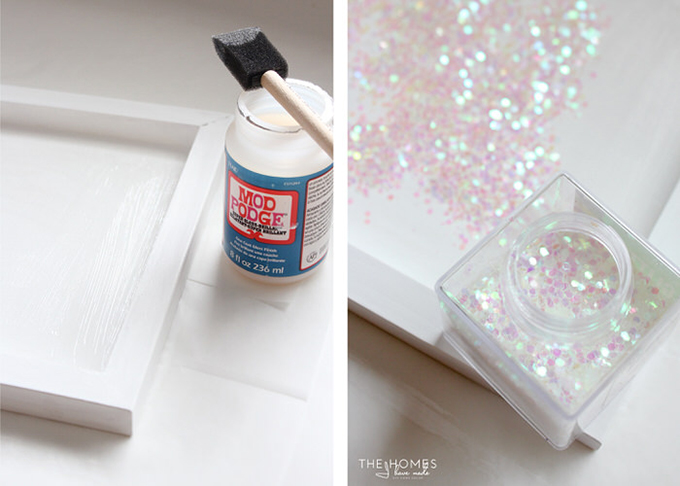 Carefully shake the tray to spread the glitter across the entire bottom surface. If necessary, use a dry brush or your fingers to get glitter into the corners and along the edge. Add more glitter as necessary to fully cover the bottom of the tray, and shake off any excess back into the bottle.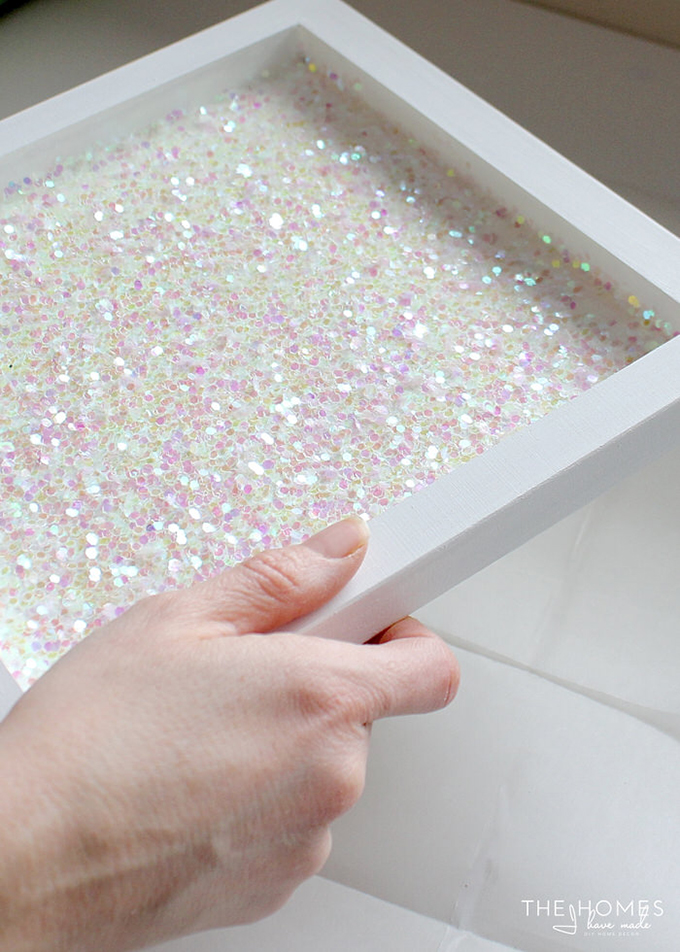 Allow the glue to dry to the touch then repeat! Spread another coat of Mod Podge (over the glitter) and then add another layer of glitter. Again, ensure the glitter is even and every area is covered before shaking off any excess.
After two layers of glitter and glue, you should have a thick layer of glitter and not be able to see the bottom surface of the tray. In order to make the tray solid, flat and durable, add yet one more, very thick, coat of the Mod Podge onto the top of the second glitter layer. Use a foam brush to smooth the heavy glue so that it is even across the entire tray.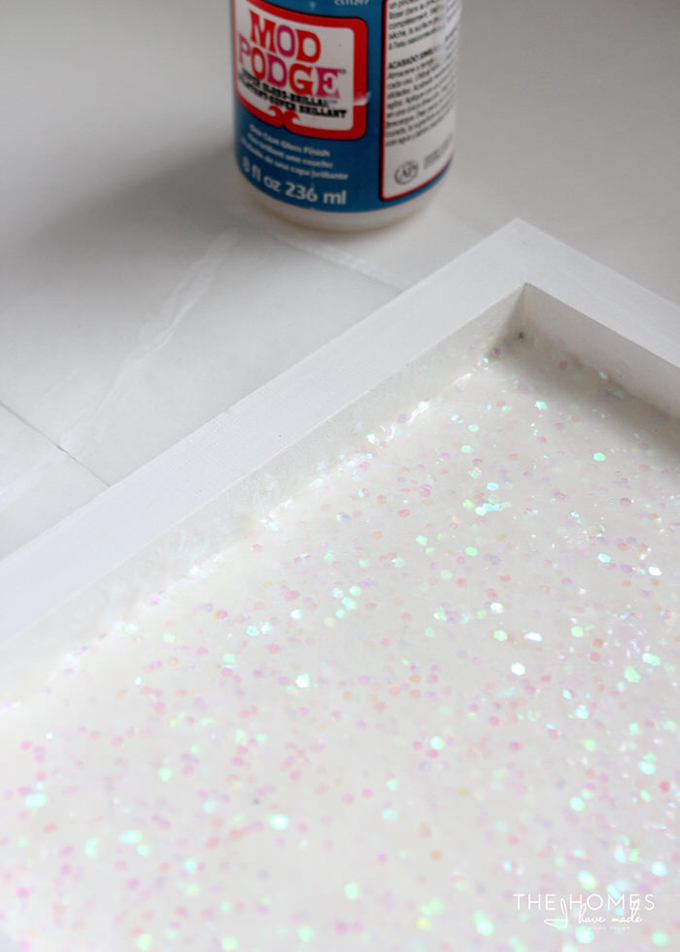 At first, the thick coat of Mod Podge will look cloudy.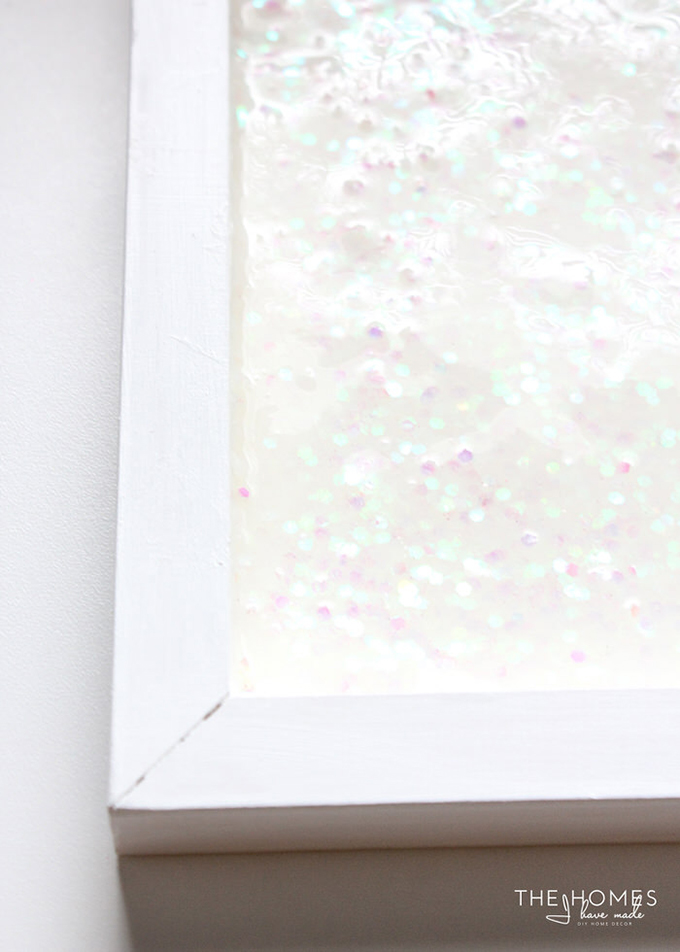 However, in just a few hours, it will clear and reveal a shiny, durable surface!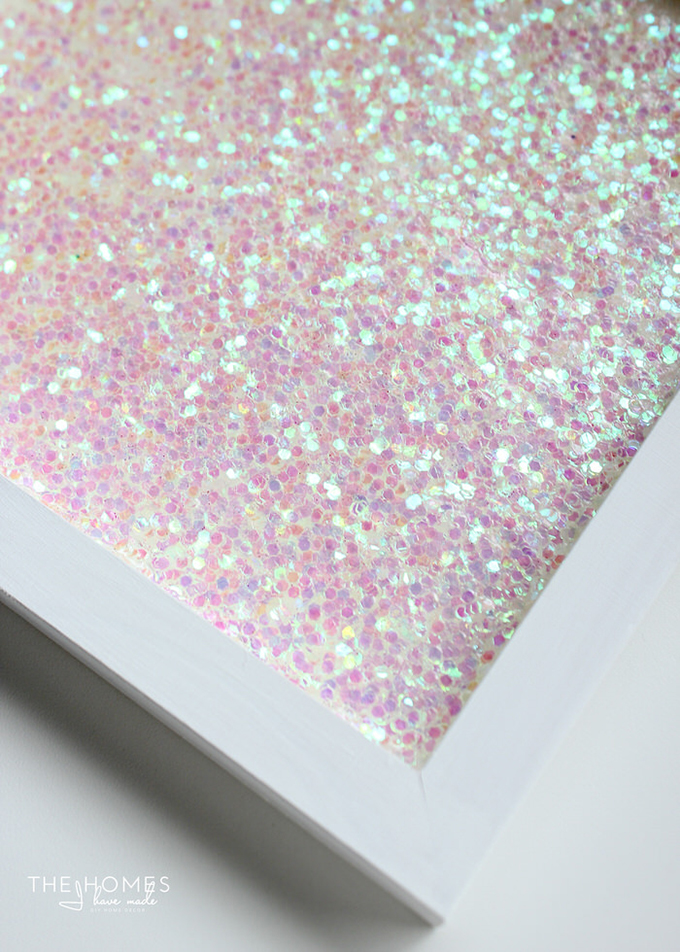 In about 24 hours, the glue will be cured enough to place things on. Please note, the bottle recommends 4 weeks of dry time for a true hardened, glass-like surface.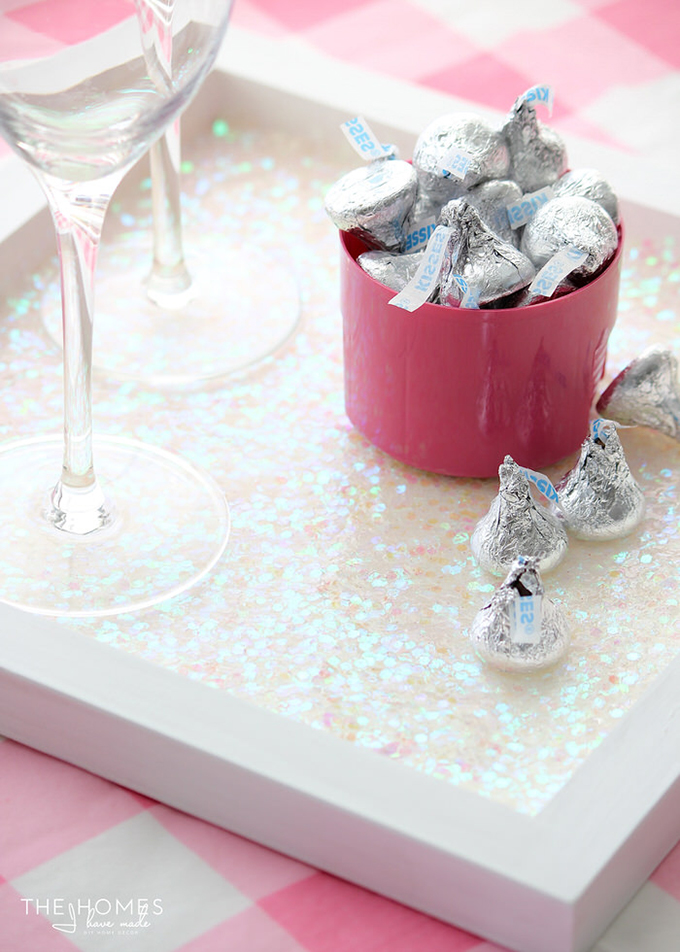 Once dry, use your sparkly tray to serve up some treats or spirits on this Valentine's Day or any festive occasion! If you need some ideas for Breakfast in bed, check out our ideas here; and these cookies would look adorable displayed on this sparkly server! Happy crafting and Happy Valentine's Day!