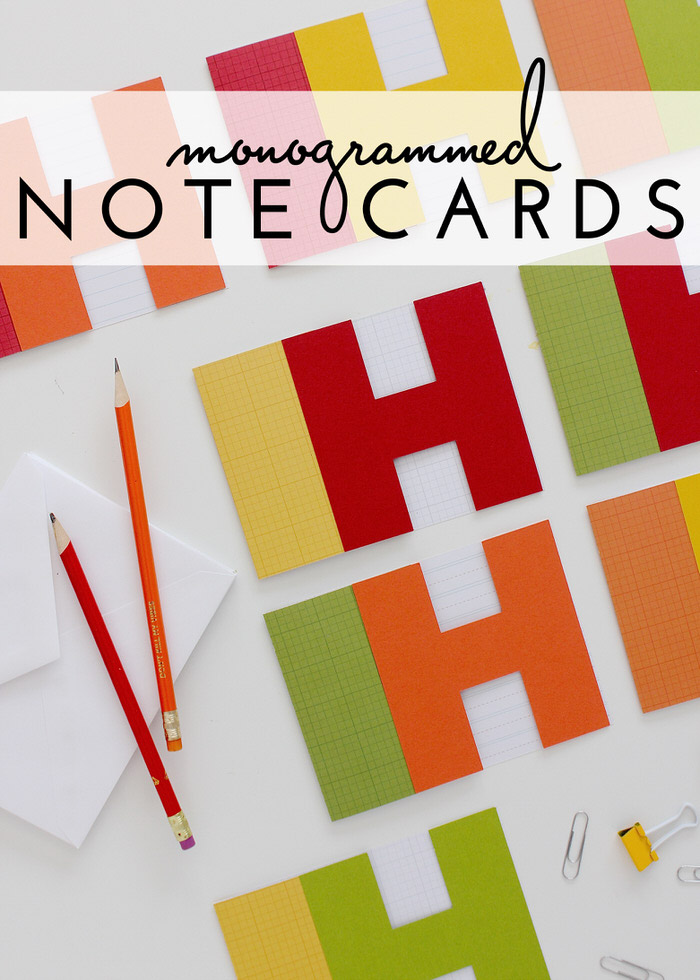 Around this time of year, it's always handy to have a few DIY gift ideas in your back pocket ready to go at a moment's notice! For teachers and coaches, new neighbors and scout leaders, carpool friends and more, a handmade gift goes a long way in saying "thank you," "good luck," "feel better soon," "welcome," or "let's keep in touch." Even if your end-of-the-year list is long, don't feel like you have to spend hours in the craft room making the perfect gift for everyone. With some simple cardstock and a few clever cuts, you can create a personalized monogram note card set in a matter of minutes!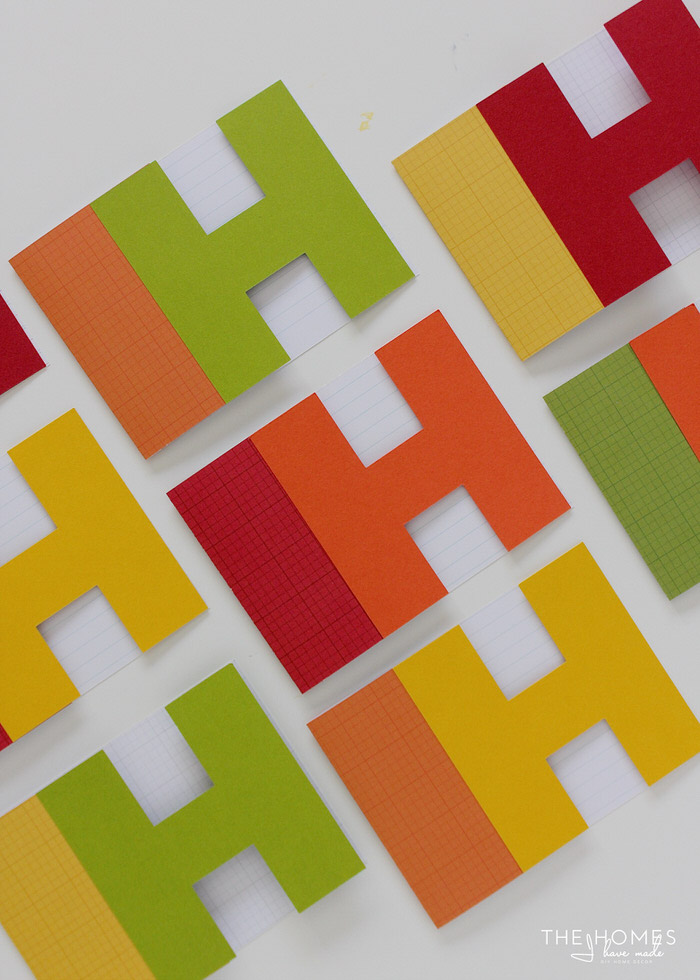 These note cards are most easily made with letters that have a long, straight left side (i.e., H, M, N, P, R, B, L etc) but could also be adapted to any letter you need! From the outside, they bare the initial of your recipient; and when flipped open, they are ready to be filled with a variety of sentiments!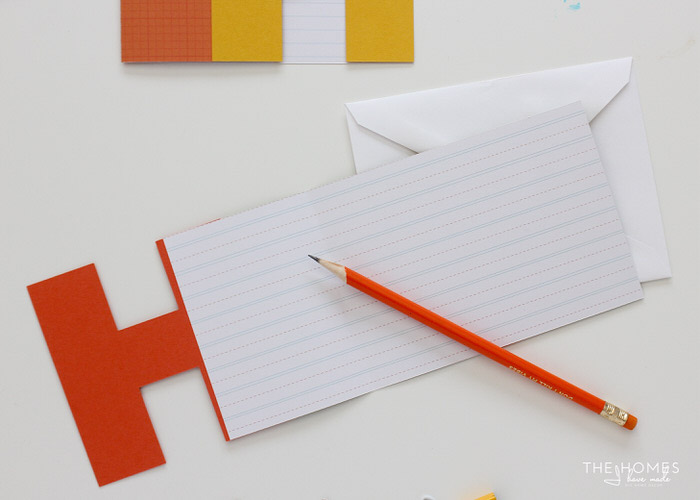 With just a few sheets of cardstock, you can make a set of 8-10 cards (depending on size). Combine the cards with coordinating envelopes and a few colorful pencils, and you will have a perfectly handmade and personalized gift for anyone you know!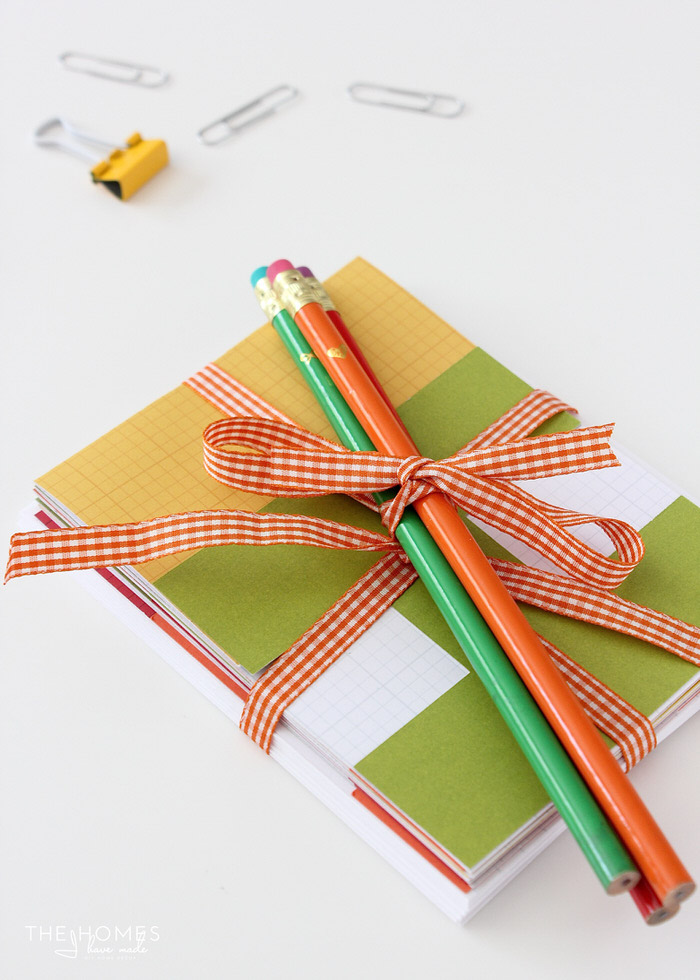 To make a set of monogrammed note cards, you will need:
(At least) 4 sheets of double-sided, 12×12" cardstock
Sheets of solid cardstock that match the double-sided cardstock
Roller adhesive or glue
Scissors and/or paper trimmer
Ruler
Scoring tool
E-cutter OR letters printed from a word processing program to be used as a template
Envelops (optional)
Decorative pens or pencils (optional)
NOTE: this tutorial is for standard 4×6" cards to fit into standard A6 envelopes. Adjust your cuts based on the size envelop you use.
Start with a few coordinating sheets of double-sided cardstock. These cards are made out of a single layer of paper, so be sure to use paper that has a color or pattern on both sides. Keep in mind that the inside of the card is where messages will be written, so avoid using papers with really busy patterns on the back side. This paper was colored on one side and had old-school writing lines on the other…perfect for teachers!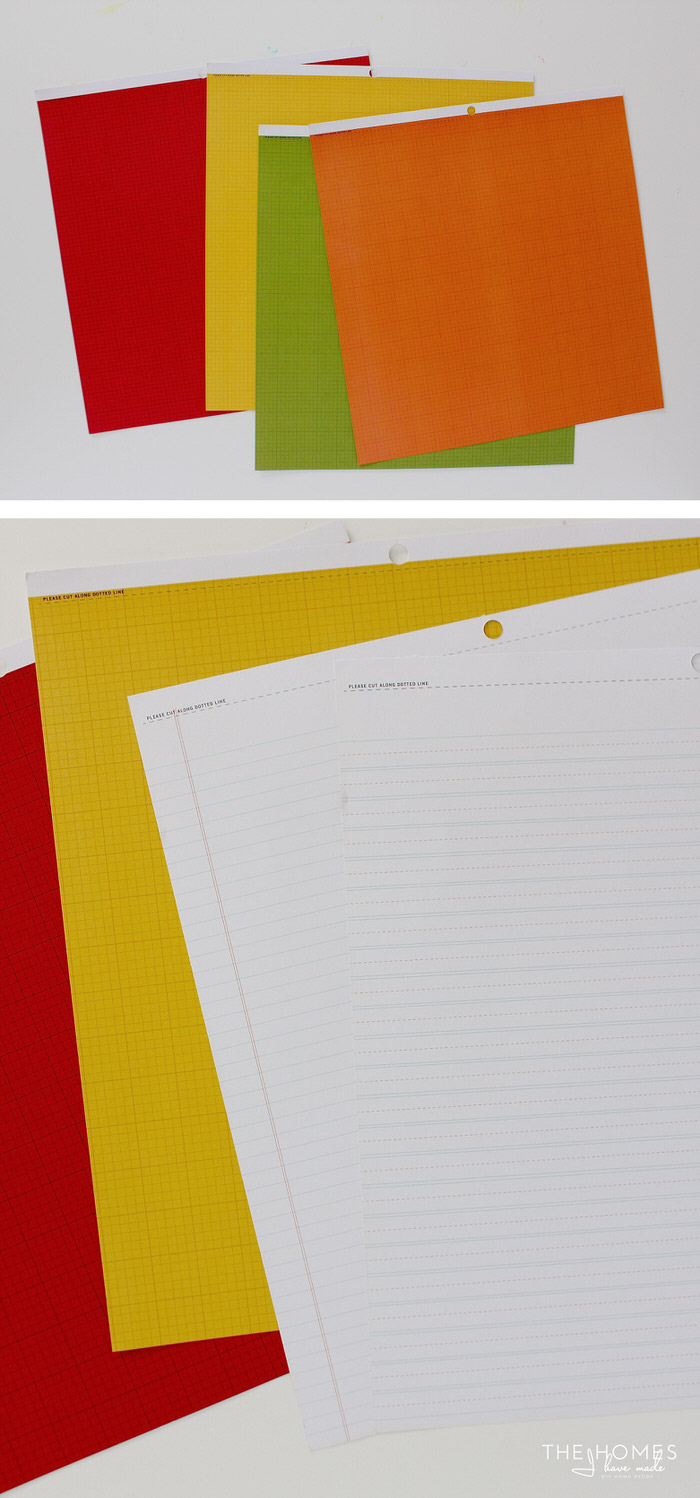 Using a paper trimmer, trim the double-sided cardstock into 4"x8.75" rectangles. Cut as many rectangles for as many cards as you want to make.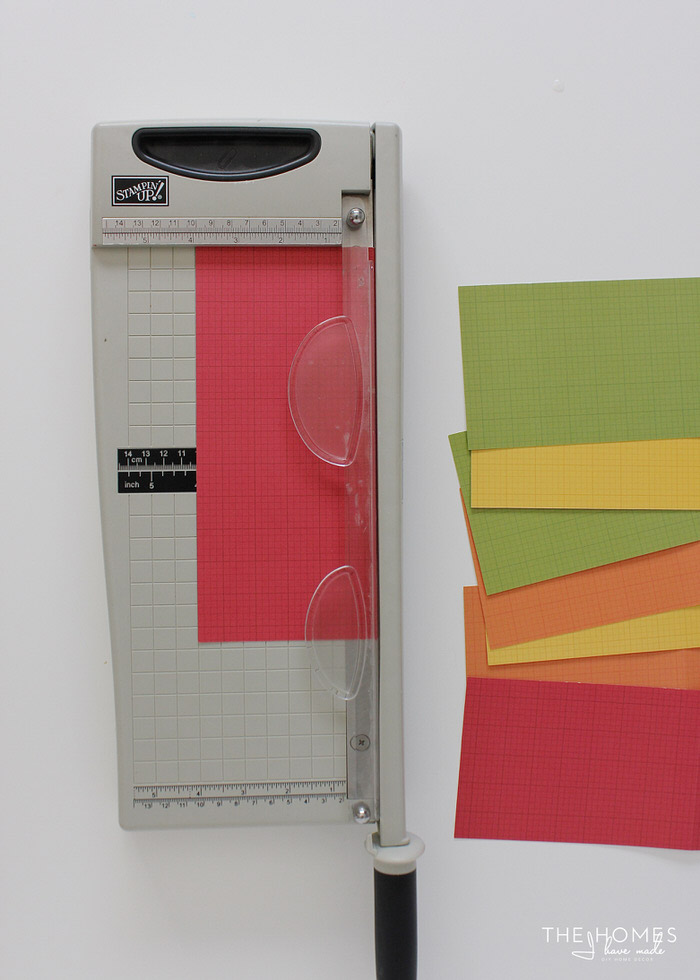 Next, score a line to create a nice fold for your cards. Using a ruler and a scoring tool, score a line 2.5" from the left end. Then fold the cards on the score line.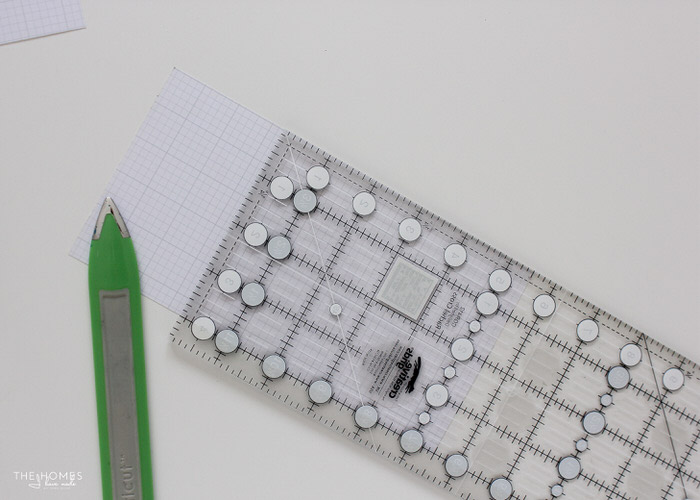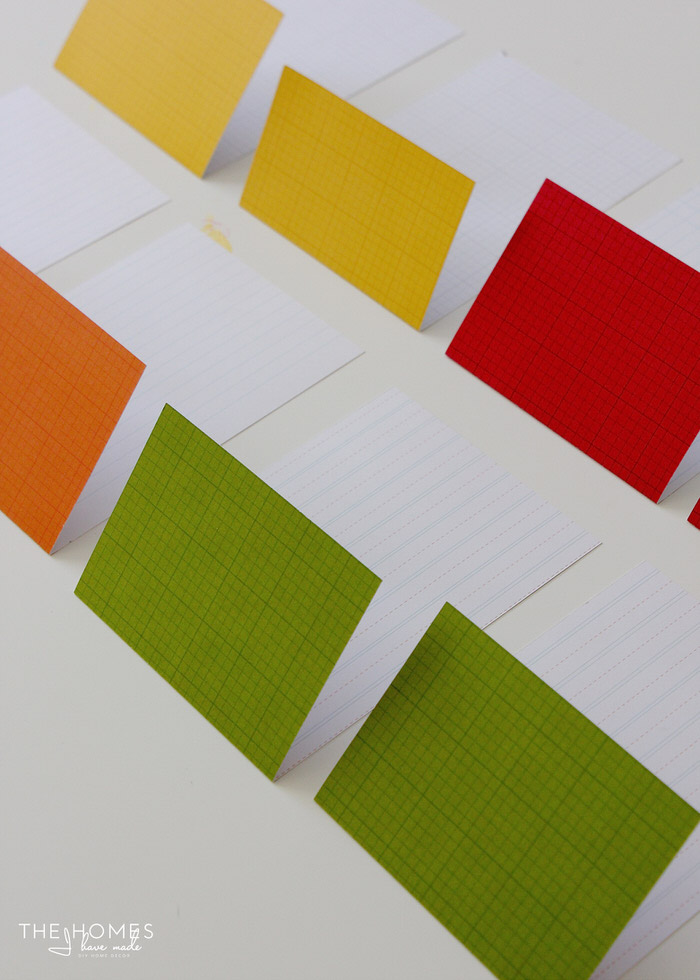 Next, you will need to cut out letters (specifically for your recipient) that are the same height as your card. These Hs measure 4" tall and 4" wide and were cut with an electronic cutting machine out of solid-colored paper that coordinated with the double-sided paper used for the cards. If you don't have an e-cutter, find and print the letter you need from a word processing program and use it as a template for your colored paper; then trim out the letters with a scissors.
Next, use roller adhesive to attach the letter to the front of the card. Ensure that the left side of the letter is attached the front flap and the right side of the letter lines up with the right side of the card backing.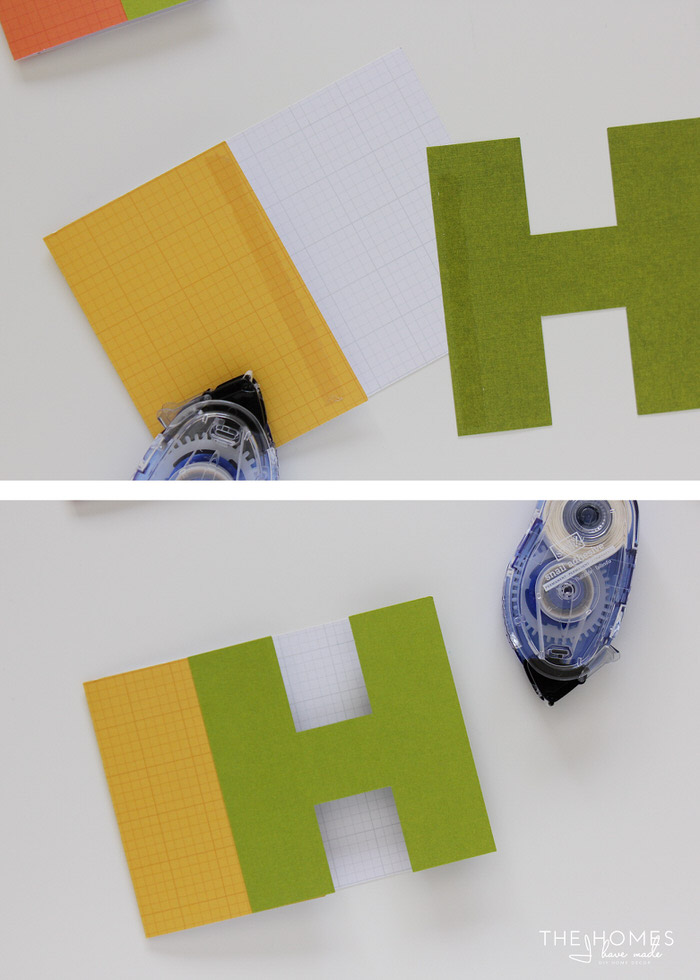 Repeat with as many cards and letters as you need to make a nice set. 6-12 cards is a great number to aim for.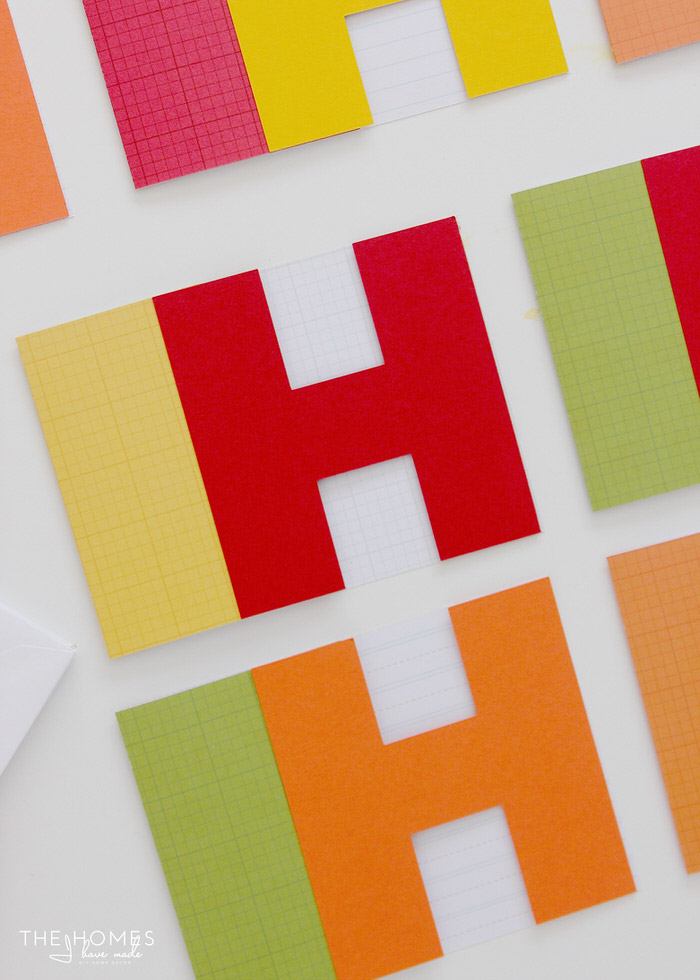 And with that, you've assembled a full set of personalized monogrammed note cards! With just a few cuts from some basic papers, you can have thoughtful and adorable cards for anyone and everyone!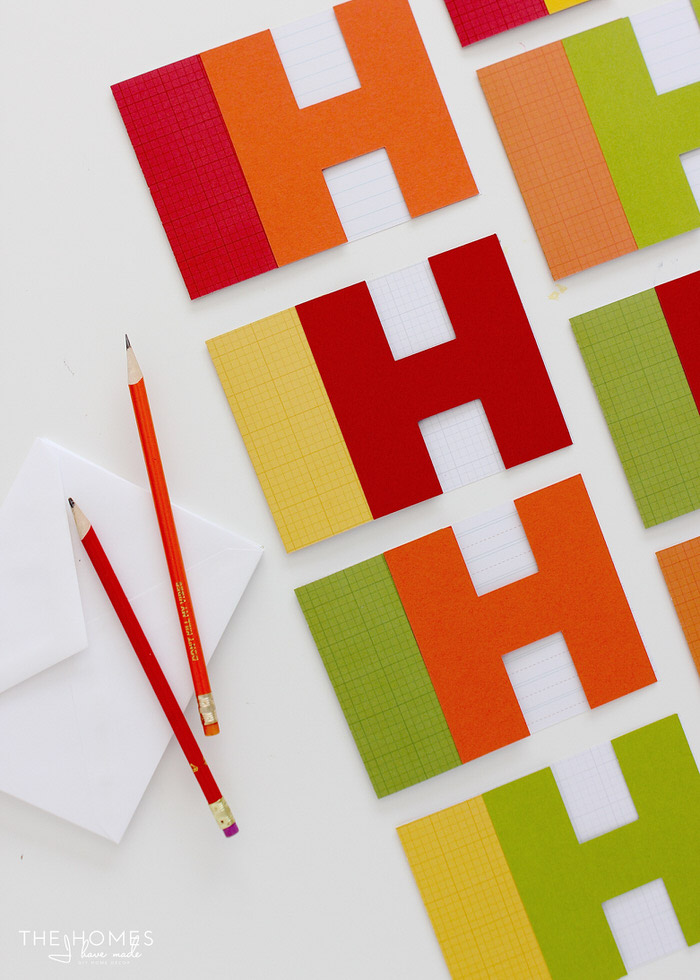 The note cards on their own are a wonderful gift, but don't hesitate to make them into a note-writing set by including envelopes and pretty pens or pencils, all tied together with a pretty ribbon!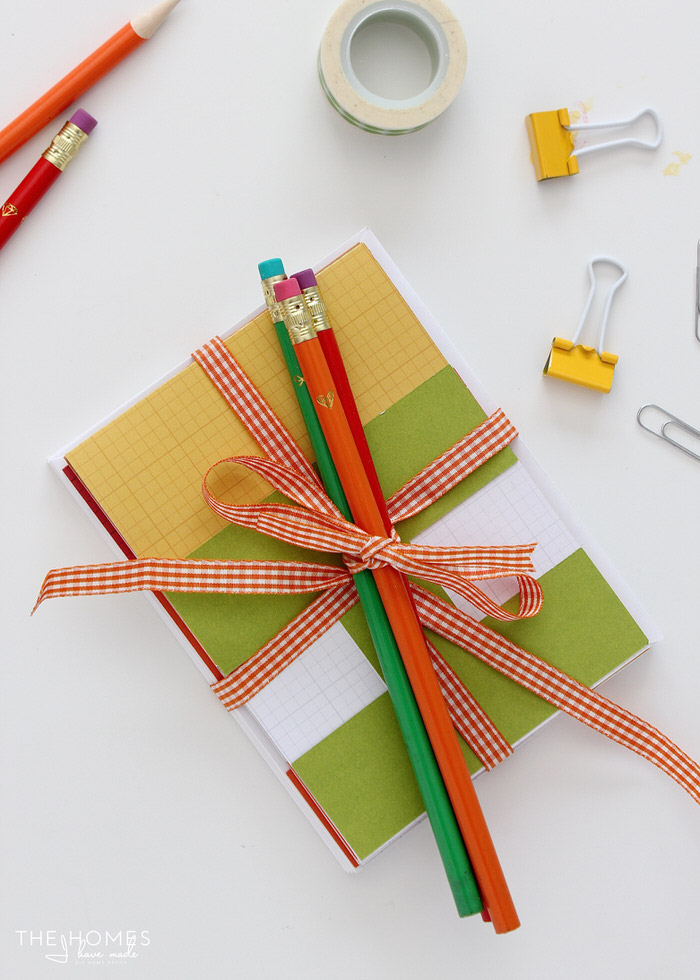 For just a few dollars and in a few minutes of time, you can make gifts for anyone on your end-of-year thank you lists! These are inexpensive and simple to make; they don't require any fancy tools or supplies; and go quite a long way in saying the ultimate "thank you!"