Mardi Gras is usually a celebration reserved for adults, but we think there is no reason you shouldn't have a family friendly celebration of your own! Make a big pot of Jambalaya, bake a King Cake and plan a parade through the house. Of course, you can't have a parade without lots of laughter and noise so let the kids make their own DIY Mardi Gras Party Horns and DIY Mardi Gras Masks for a bright and festive celebration and Laissez les bons temps rouler!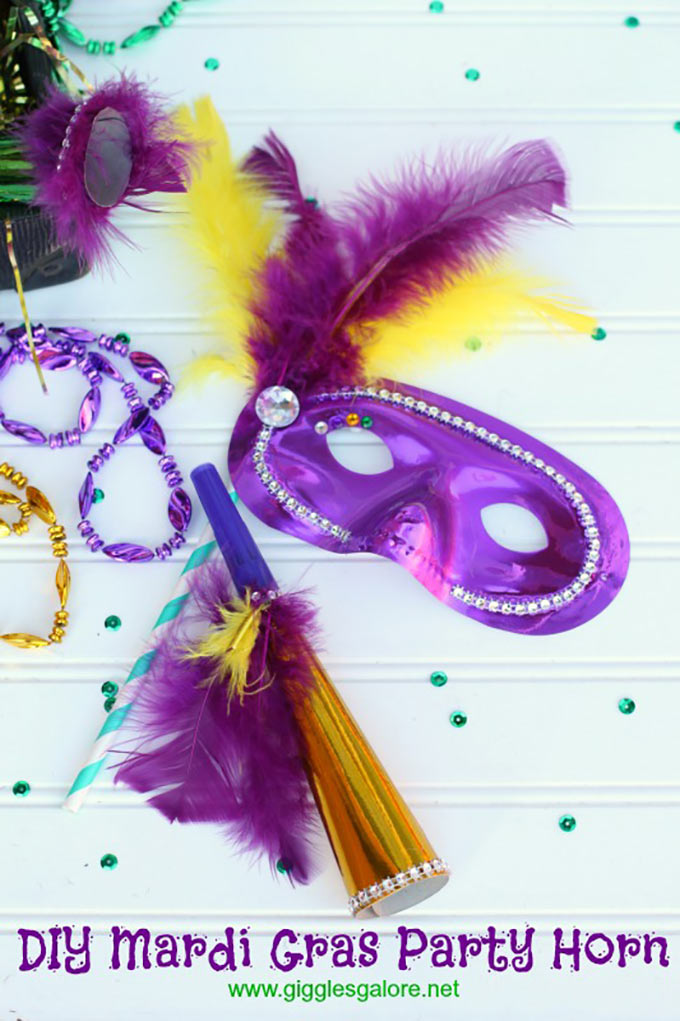 Why have ordinary party horns when you can have EXTRAORDINARY ones! Your kids will love this easy and inexpensive craft, here is what you'll need to make your own DIY Mardi Gras Party Horns.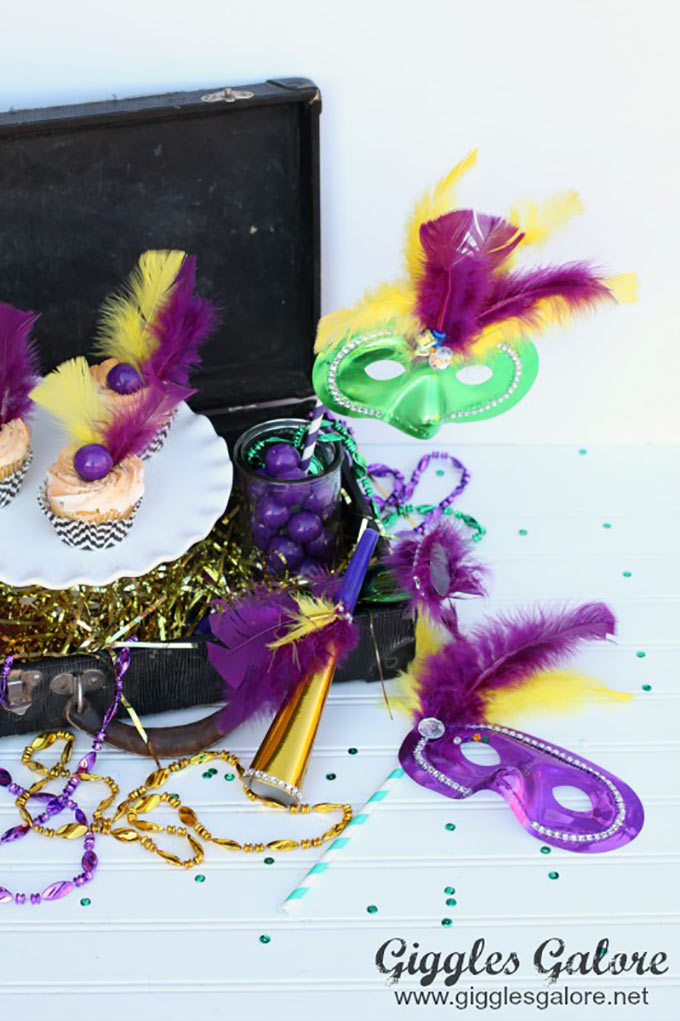 Supplies:
Party Horns (I found mine at the Dollar Store)
Feathers
Jewel Embellishments
Hot Glue Gun and Glue Sticks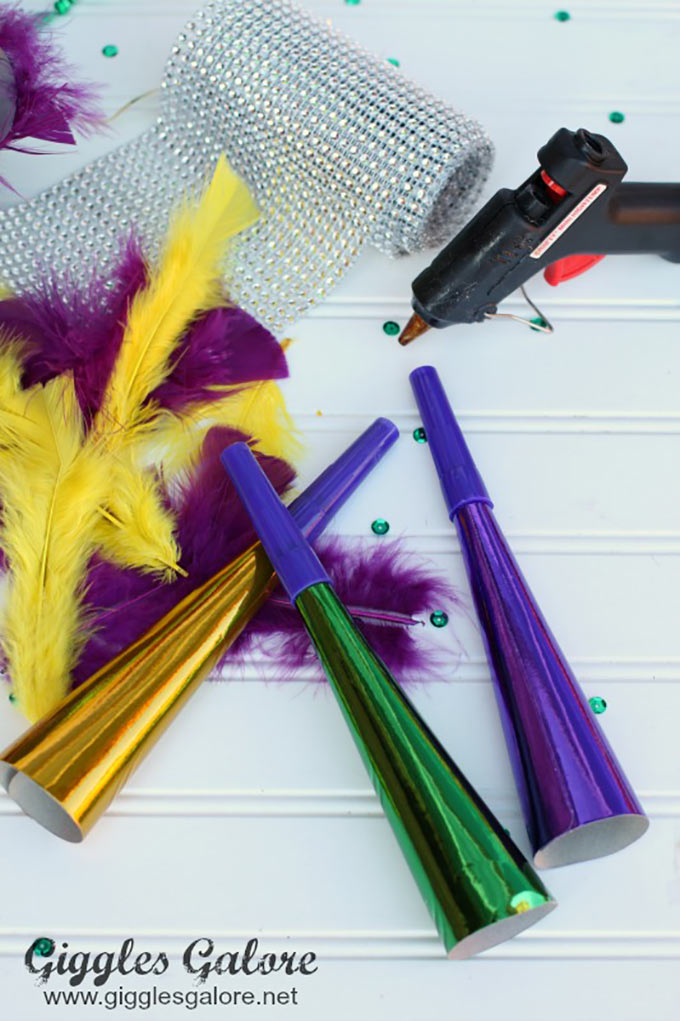 1. Let your kids decide how they want to decorate their party horn. Add a dab of hot glue to the base of the plastic party horn, carefully place the ends of the feathers in the glue.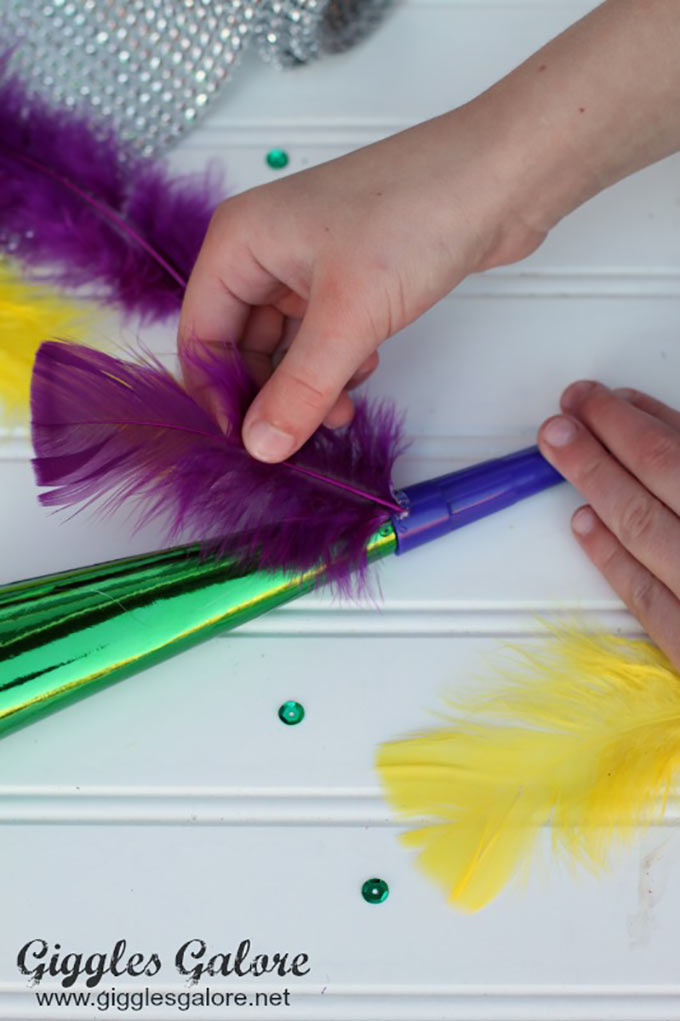 2. We used Flora Craft's Diamond Wrap Mesh in silver to add a little bit of sparkle to our party horns. If you have never used this stuff before it is amazing, it comes on a roll and you can snip and cut it to fit the size of what you want. If you are making these with kids assist them with the glue gun.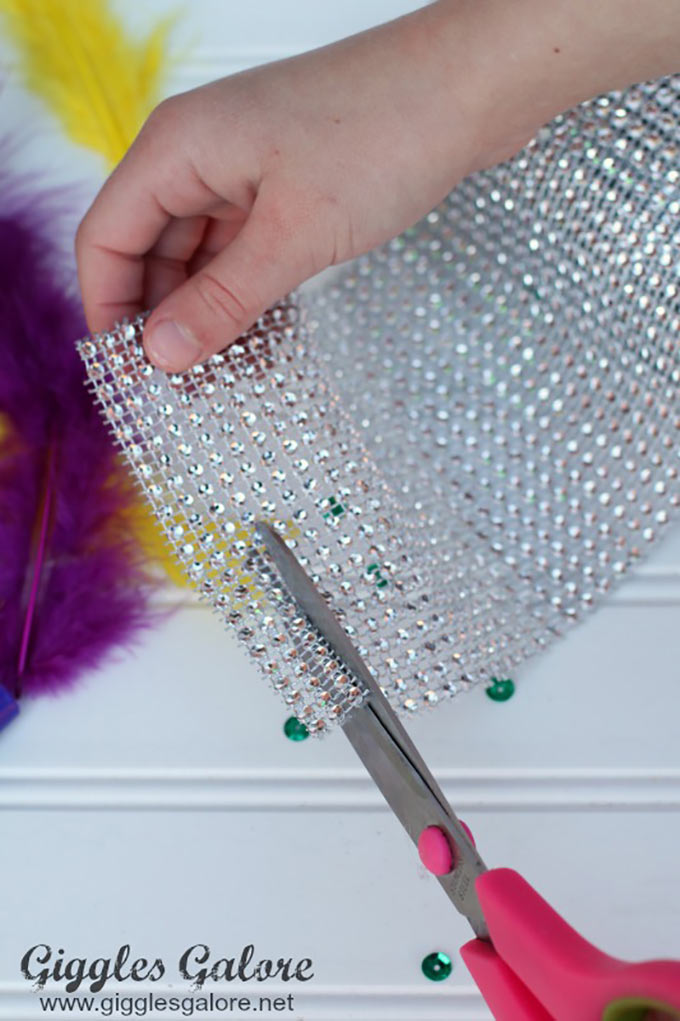 3. Add any additional embellishments you want to jazz up your Mardi Gras party horns. We used jewels and additional feathers.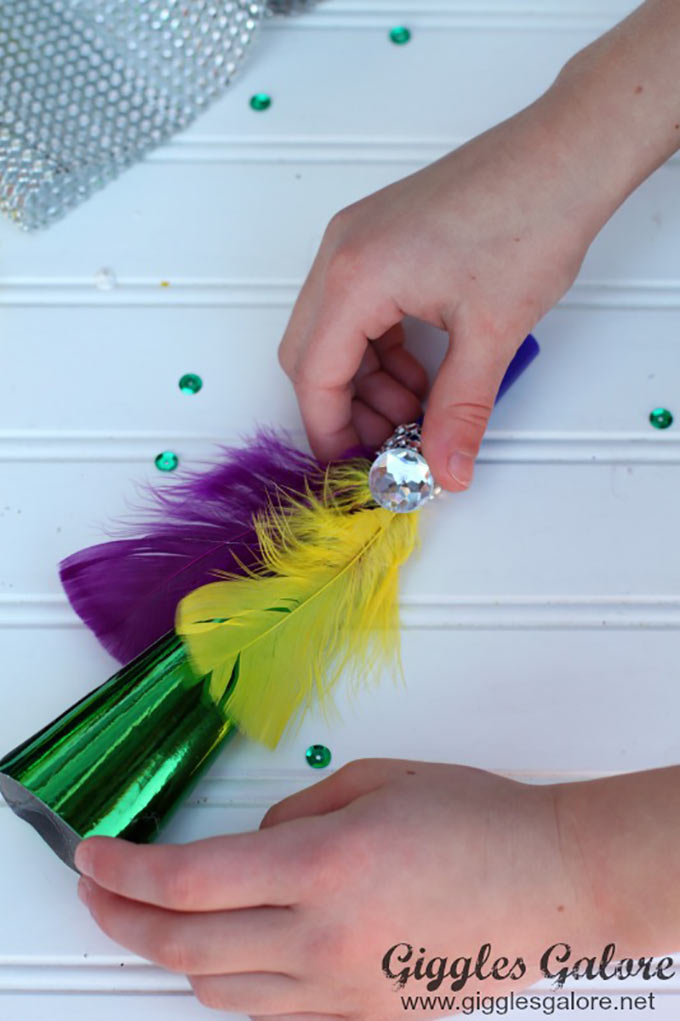 4. Let your kids parade around with their new DIY Mardi Gras Party Horns.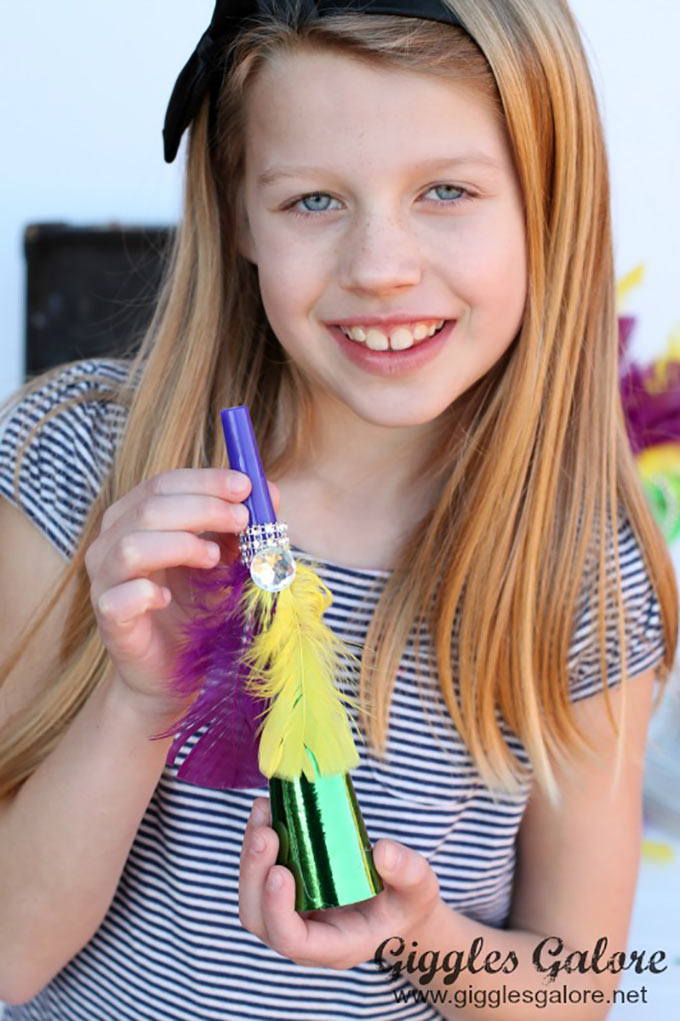 Complete their Mardi Gras look with DIY Mardi Gras Masks.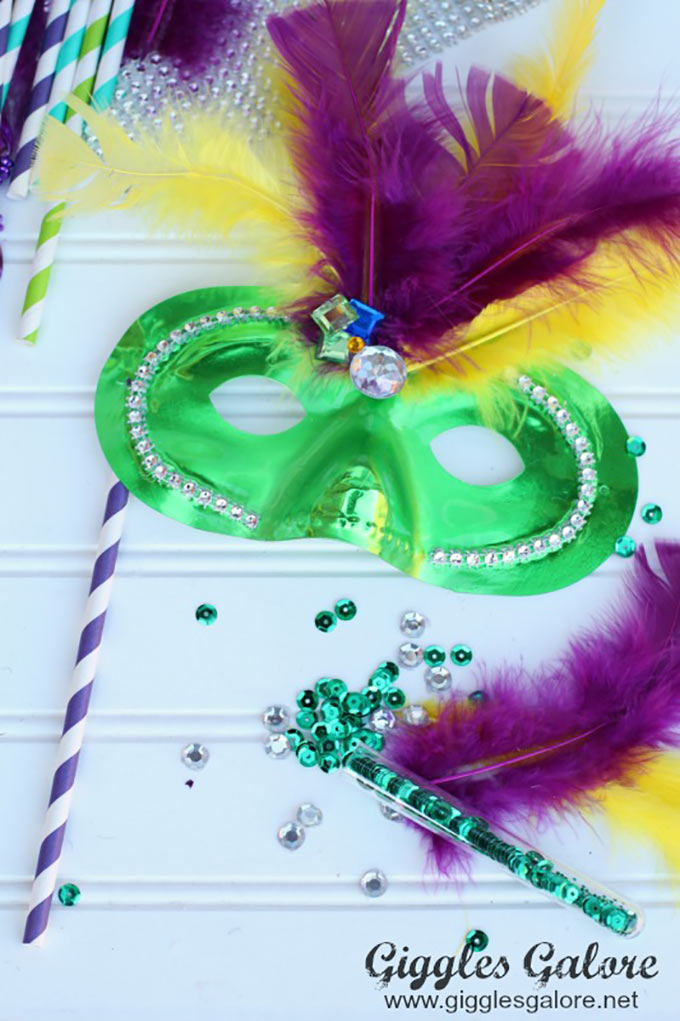 Even if you won't be in New Orleans on Fat Tuesday celebrating Mardi Gras you can still have a fun, family friendly night with lots of noise and of course, giggles galore!