Today I am sharing how I made a DIY Magnetic Board for our son's playroom!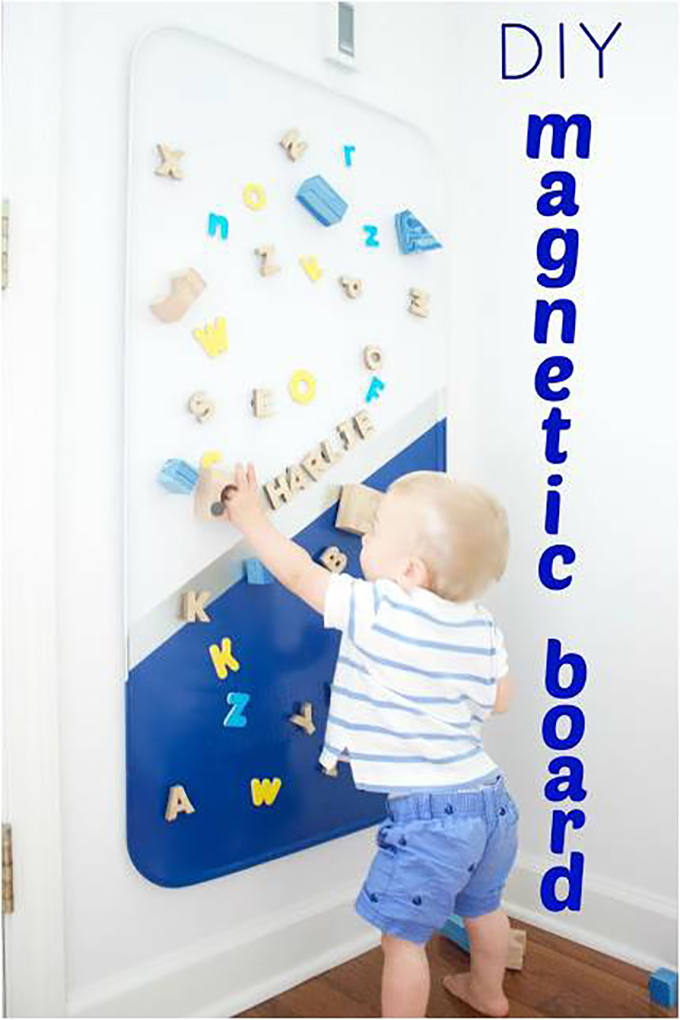 I started by picking up an extra large oil drip pan in the auto section of our local Walmart (costs just under $12). Some of the pans in stock were dented but luckily I was able to find one that was in good condition.
The pan could be hung as is but I decided to spray paint mine white and blue. So, I taped off an area and covered half of the pan with a garbage bag.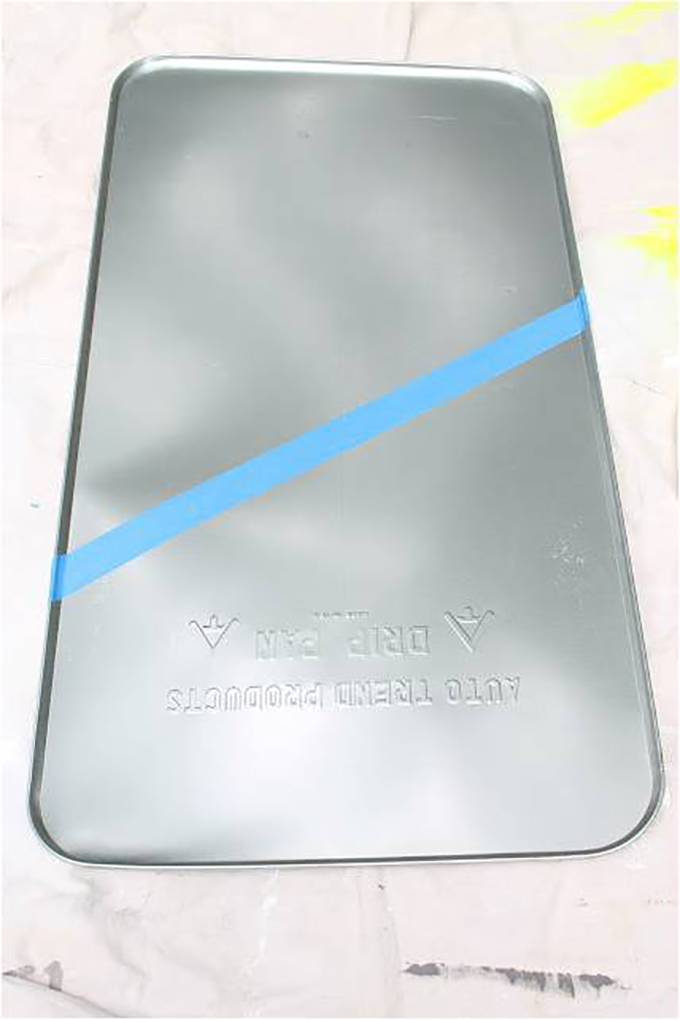 Then, I spray painted the top white…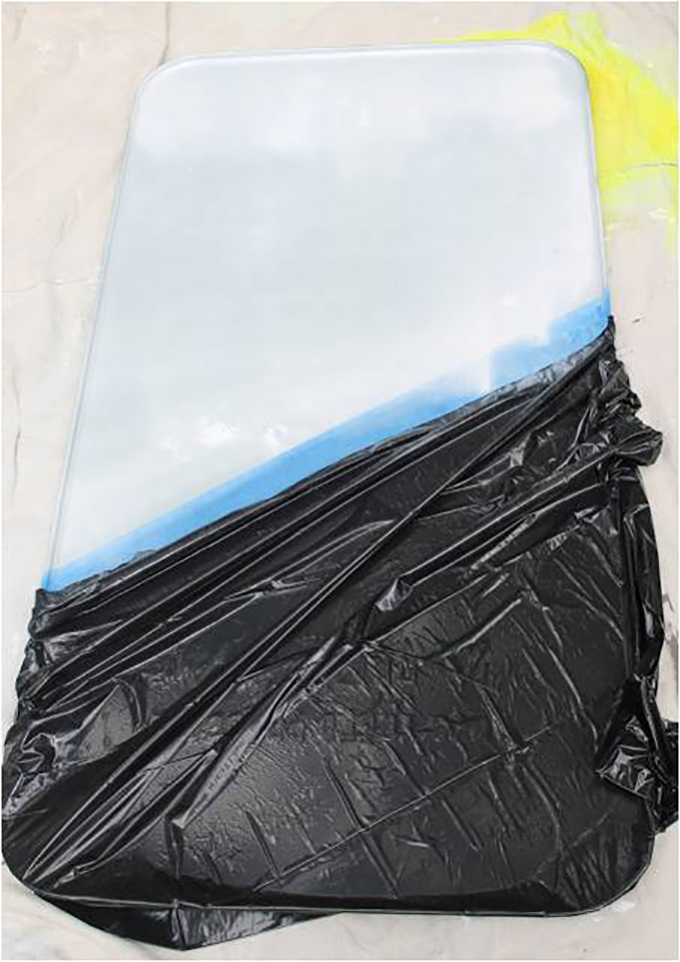 …and the bottom blue.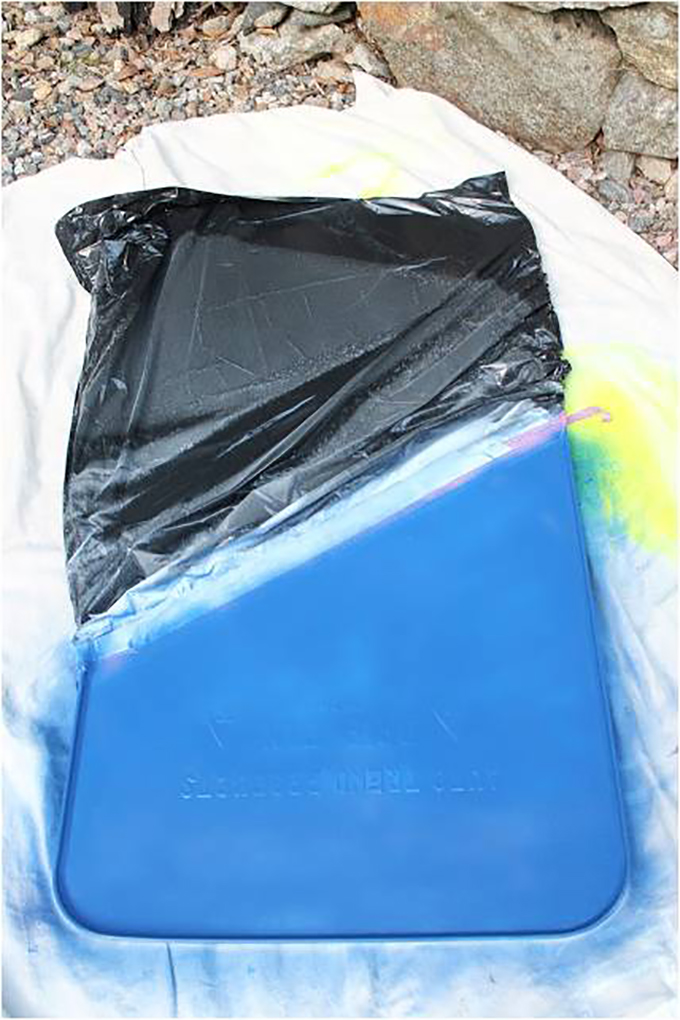 Both colors required a few coats.
Once dry, I removed the tape and was left with this fun diagonal stripe.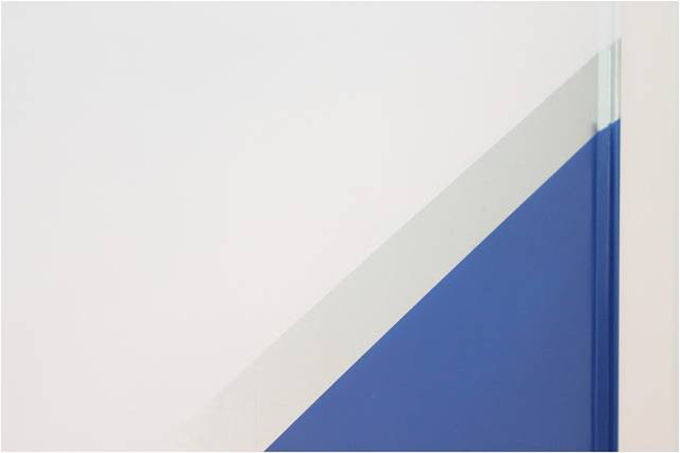 To hang it, I simply used adhesive velcro strips. No holes in our walls!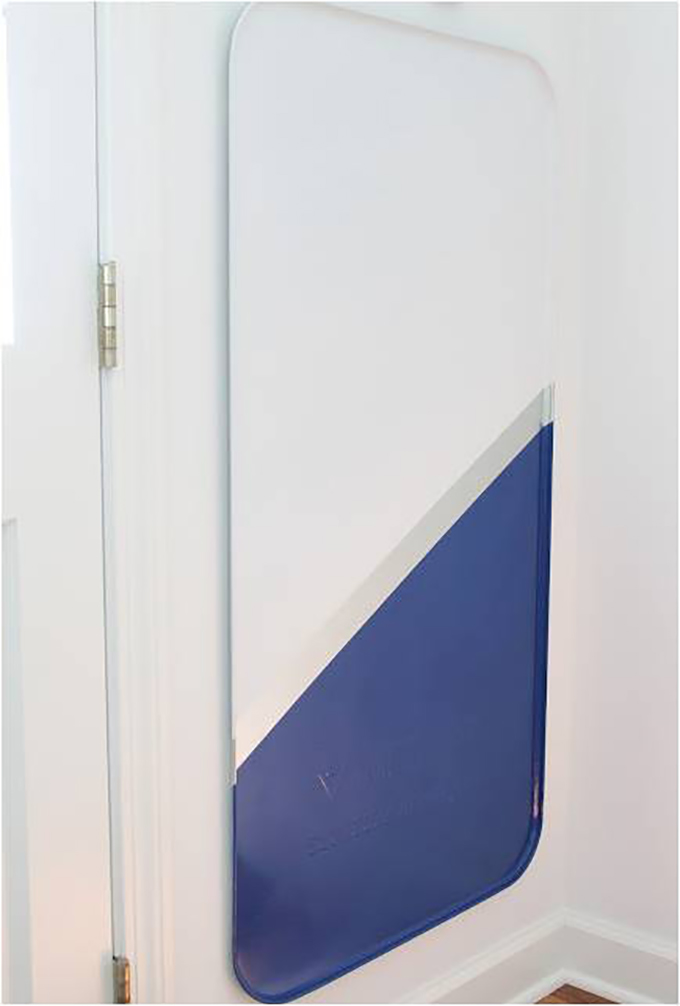 I also decided to make some magnets using foam blocks (they're easier for our little guy to manipulate) and these bamboo letters I found at Michaels.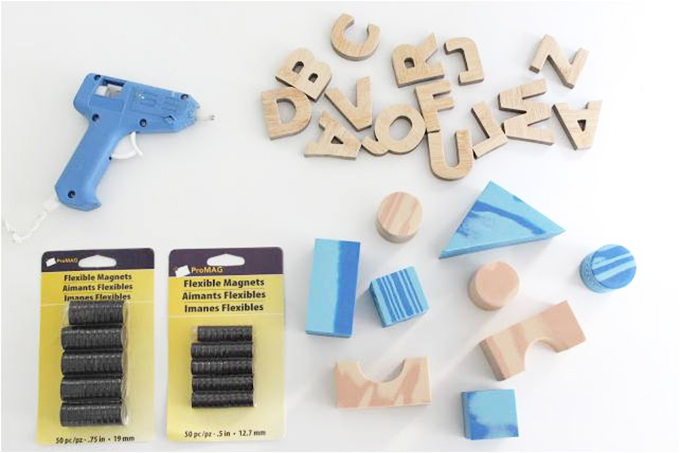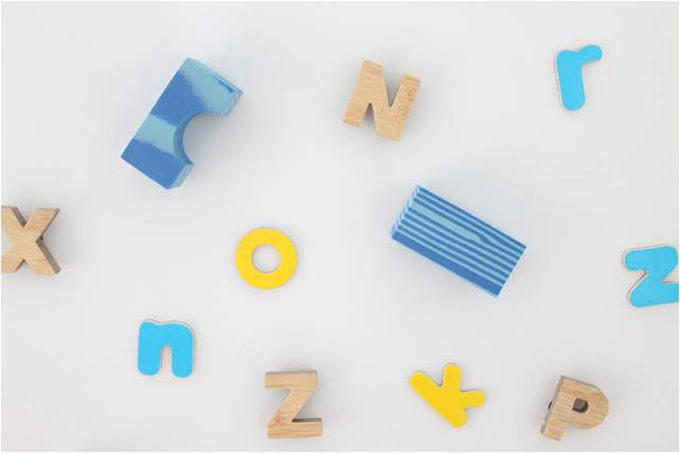 All it took was a hot glue gun and some magnets. And that's it!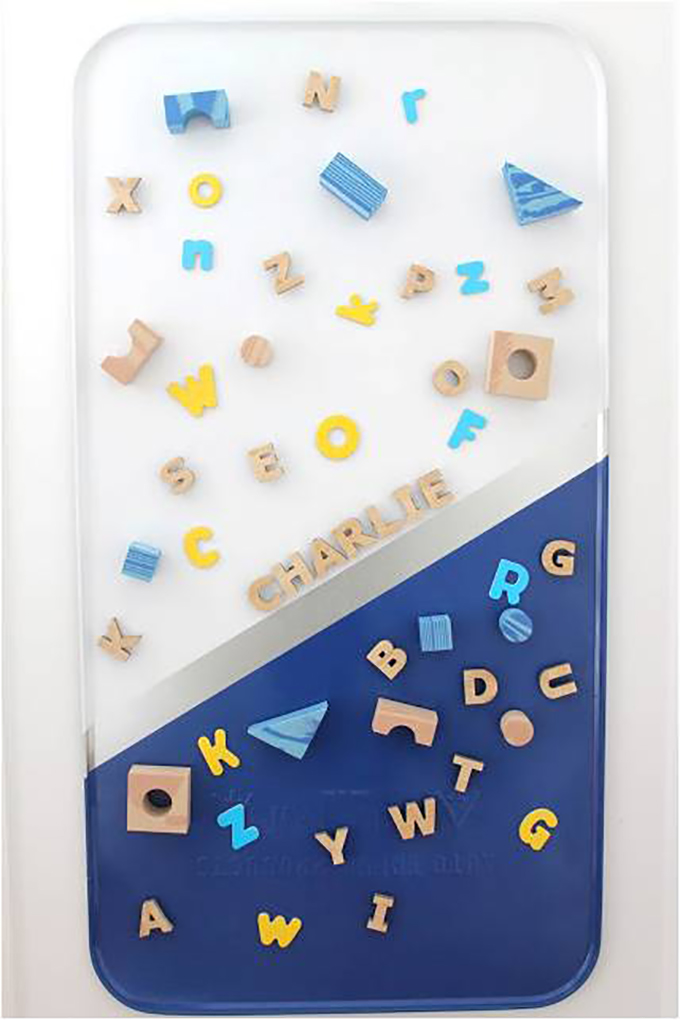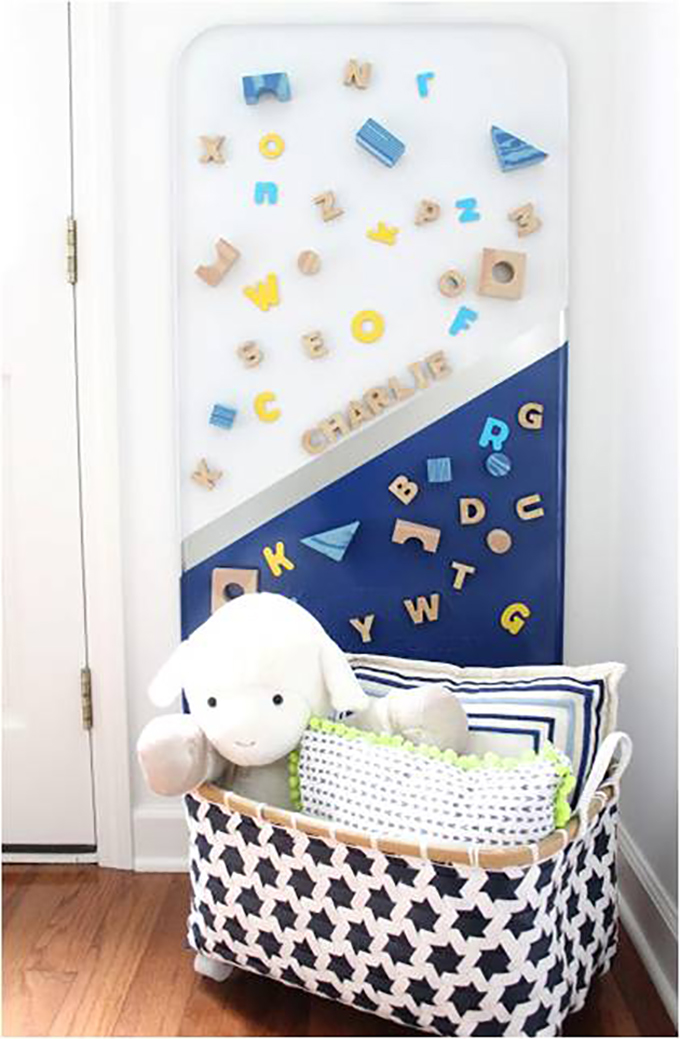 An easy project that lots of fun. Thanks for reading!